If you are looking for a great camping location that has beautiful scenery and plenty of activities to keep you busy, Edisto Beach State Park is the perfect spot for you. This park is located in Edisto Beach, South Carolina, and is one of the most popular campgrounds in the country.
Campers love Edisto mainly because of its serene environment, beach campground, and other unique features. In this article, we will discuss the amenities Edisto Beach State Park has to offer and some of the activities you can do while you are there.
History Of Edisto Beach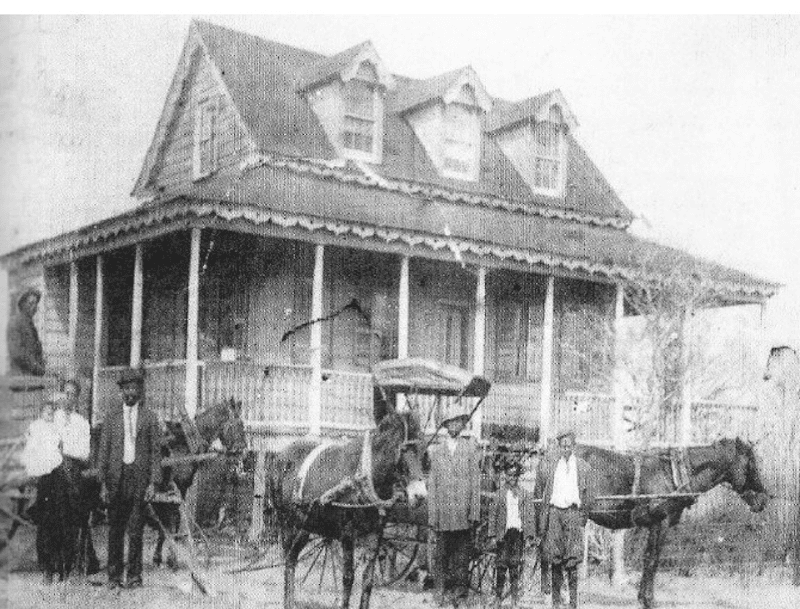 Before we dive into the amenities that Edisto Beach State Park offers, let's learn a little bit about the history of Edisto Beach. The Edistow Indians were the first to settle on what is now known as Edisto Beach. However, the Spanish discovered it in the late 16th century and began developing trading relationships with the people there. The most common crops grown during those early years were rice and indigo. Later, large cotton plantations became a prominent feature of life on the island.
Sometime later, the Edisto people left their homeland rather than make peace with the European explorers who tampered with their island. They believed that an Edisto that changed was not a true Edisto.
Later on in the 1900s, islanders who remained became agitated when John McConkey, owner of the land where Edisto beach was located, started to build it up so that it could become a tourist spot. However, plans for Edisto's transformation halted abruptly when McConkey was "cruelly murdered." (It's worth mentioning that nobody ever found out who killed him).
It wasn't until the 1920s, however, that a new development plan was put into place to turn Edisto Beach into a resort. This plan was carried out by a Sumter, SC company and supported by the Seabrook family, which was one of Edisto's most prominent families at the time.
Back then, beach access could be gained only at low tide by driving or riding across the marsh on beds of oyster shells. At this time, few people built cottages on the beach because of how remote the location was. Asides from this, The great depression came and crippled efforts to get more people to come to the beach.
In the 1930s, Edisto Beach became more developed with the construction of a bridge that provided year-round access to Edisto Island. The first Edisto Beach Pavilion was also built during this period and is still standing today.
Throughout the years, Edisto Beach has continued to grow and develop. Edisto Beach State Park is one of the first parks in South Carolina state, developed by the Civilian Conservation Corps on land donated in 1935 by the Edisto Company. The park is now a popular vacation destination for families from all over the world. Edisto Beach State Park was also established to offer campers various amenities and activities.
General Information About Edisto Beach State Park
Now that you know a little bit about the history of Edisto Beach, we will share some important information you need to know about Edisto Beach State Park:
Edisto Beach Park Location
Edisto Beach State Park is located at 8377 State Cabin Road, Edisto Island, South Carolina, 29438. The Edisto Beach State Park is situated on Edisto Island, a barrier island located about 30 miles south of Charleston.
Pets Allowed
Edisto Beach State Park is a pet-friendly campground, so feel free to bring your furry friend with you on your camping trip. Pets are allowed in most other outdoor areas, provided they are kept under physical restraint or on a leash not longer than six feet.
However, there are specific rules and regulations that you need to follow when it comes to bringing pets into Edisto Beach State Park. They include:
Pets are not allowed in the cabins or cabin areas.
Pets must not attack, threaten, or harass wildlife.
You must always clean up after your pet and dispose of the waste in a trash can.
Oceanfront Picnic Shelter
Edisto State Beach Park has one of the four oceanfront state parks in South Carolina. The park has two oceanfront picnic shelters, and the picnic shelter is available for reservation and can accommodate up to 75 people.
Over 1200 Acres Of Land
Edisto Beach State Park offers over 1255 acres of land for you to explore and enjoy. The park also has various plant and animal species native to the area. Some animals you might see during your visit include alligators, deer, hogs, raccoons, rabbits, snakes, turtles, and other wildlife.
Over One Mile Of Beach
As the name suggests, Edisto Beach State Park has a beach over 1.5 miles long. The park offers unlimited access to the beach area and is laden with seashells.
Looking for other destinations to camp this summer? Check out Foster Creek RV Park!
Amenities Available At Edisto Beach Park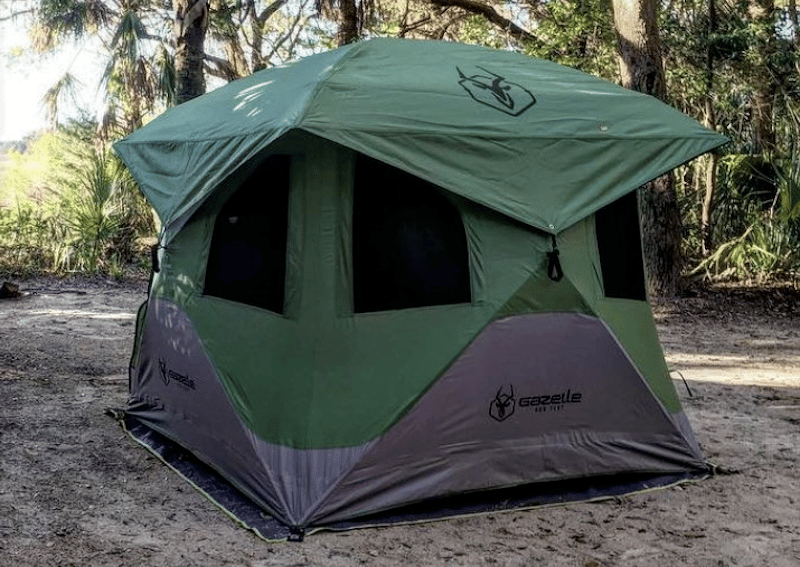 One thing that makes Edisto Beach State Park great is the wide range of amenities and facilities you can enjoy during your stay. Some of these amenities include:
Environmental Learning Center
Edisto Beach State Park is one of the few campsites with an environmental learning center. The park's environmental education center offers programs and guided tours for visitors to learn more about Edisto Island's environment.
The Environmental Learning Center provides a family-friendly curriculum and programs to help campers understand the ACE Basin and Edisto's ecosystem. Through the education center, visitors get the opportunity to experience what makes Edisto great. The Environmental Learning center is open from 8 a.m. to 6 p.m.
WiFi
In today's world, it is almost impossible to find a place where you can completely disconnect from the internet and social media. Edisto Beach State Park understands this, so they offer WiFi in some parts of the park.
Edisto Beach State Park has you covered if you need to stay connected for work or personal reasons. The park also has a computer available for public use in the library if you need to do some work or check your email.
Campsites
Edisto Beach State Park offers hundreds of campsites to visitors who want to enjoy the great outdoors. The park's campgrounds have over 100 campsites that accommodate RVs or tents and offer 50 amp electrical service.
The sites with water and electrical hookups are reserved for tent campers, but the walk-in tent camping area on the marsh side contains tent pads and centralized water. The Live Oak Campground has five of these rustic tent locations.
Picnic Areas
Edisto Beach State Park has four different picnic areas for visitors to enjoy. The park's picnic tables are under the shade of oak trees, offering a great view of the Edisto River.
Cabin Rentals
Edisto Beach State Park offers cabin lodging if you are looking for more comfortable overnight accommodations than a campsite. Edisto Beach Park has cabins that are fully furnished, heated, air-conditioned, and supplied with bath and bed linens, basic cooking and eating utensils, a coffee maker, a microwave, and a television, and each includes a screened-in porch.
Looking for other destinations to camp this summer? Check out myrtle beach state camp!
Activities At Edisto Beach State Park
You simply cannot visit Edisto Beach State Park and be short of something to do. The park offers various activities for visitors, and some of these activities include:
Fishing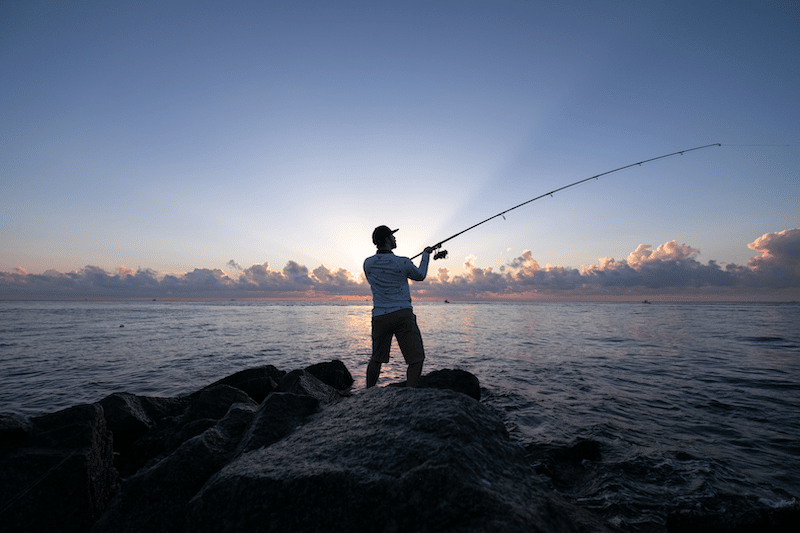 Edisto Beach State Park is an excellent place for fishing, and the Edisto River is one of the best places to fish in South Carolina. The park offers saltwater fishing from the Edisto River, and you can catch fish such as flounder, trout, redfish, sheepshead, and whiting.
If you want to go fishing in the Edisto River, you must have a South Carolina fishing license. You can get a one-day or seven-day fishing license, which is available at Edisto Beach State Park.
Hiking
The park's hiking trails offer a great way to explore the island, ranging from easy to moderate in difficulty. Edisto Beach State Park has over six miles of hiking trails that wind through Edisto Island's maritime forest. All the trails offer unique experiences.
It also has a forest loop Trail (known as the Spanish mount trail) which is a little less than two miles long and takes visitors straight to one of the state's earliest Native American shell middens. This trails winds through the maritime forest and connects with another trail known as the Scott Creek trail.
Wildlife Watching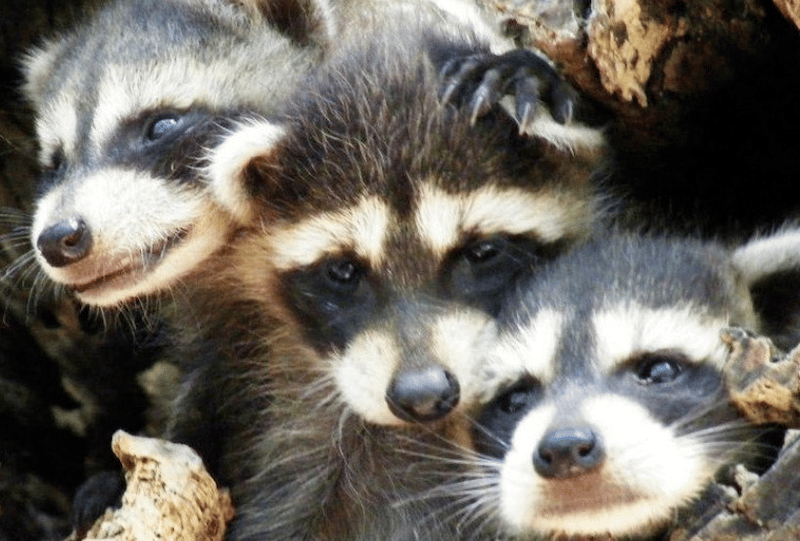 Edisto Beach State Park is home to various animals such as alligators, deer, raccoons, otters, and birds. The best time to see Edisto's wildlife is in the early morning or evening. If you want to see Edisto's alligators, you need to take a boat tour.
Canoeing And Kayaking
Edisto Beach State Park offers canoe and kayak rentals, which is a great way to explore the Edisto River. Canoeing and kayaking are great for all ages, and Edisto Beach State Park has canoe launch sites that are located throughout the park.
Swimming
Edisto Beach State Park has a long boardwalk that leads to the beach. The beach is open for swimming from Memorial Day to Labor Day, and lifeguards are on duty during these times.
Visit Historic Sites
Various historical sites are located on Edisto Island, and Edisto Beach State Park is a great place to start your exploration. The Edisto Island Museum is located in the park and tells the story of Edisto's history from the Native Americans to the present day. Visitors can also see:
Historic Homes: Edisto Island has various historic homes that are open to the public.
Historic Gardens: The island also contains various historic gardens
Burial Sites: There are famous burial sites located around Edisto Island.
Want To Visit Edisto Beach State Park?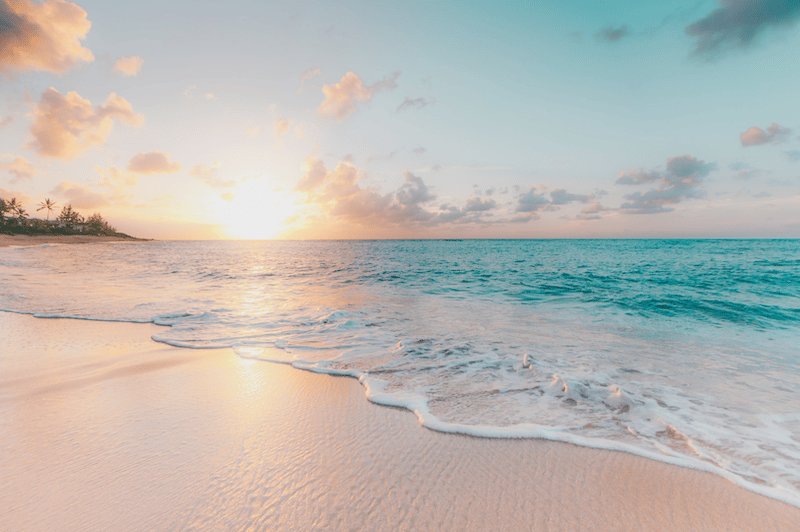 If you want to visit Edisto Beach State Park, you will need to make a reservation. The park is open year-round, and reservations can be made up to six months in advance. The park is always populated, so it's best to make a reservation as soon as you know your travel dates.
Need An RV For Camping?
If you are planning to stay at Edisto Beach State Park, let us help you out! Cozy Turtle RV Rentals offers a wide variety of motorhomes, travel trailers, and fifth wheels for rent. We also provide delivery and setup services to make your vacation hassle-free.  Check out our RV rental options or contact us today to learn more about our services.