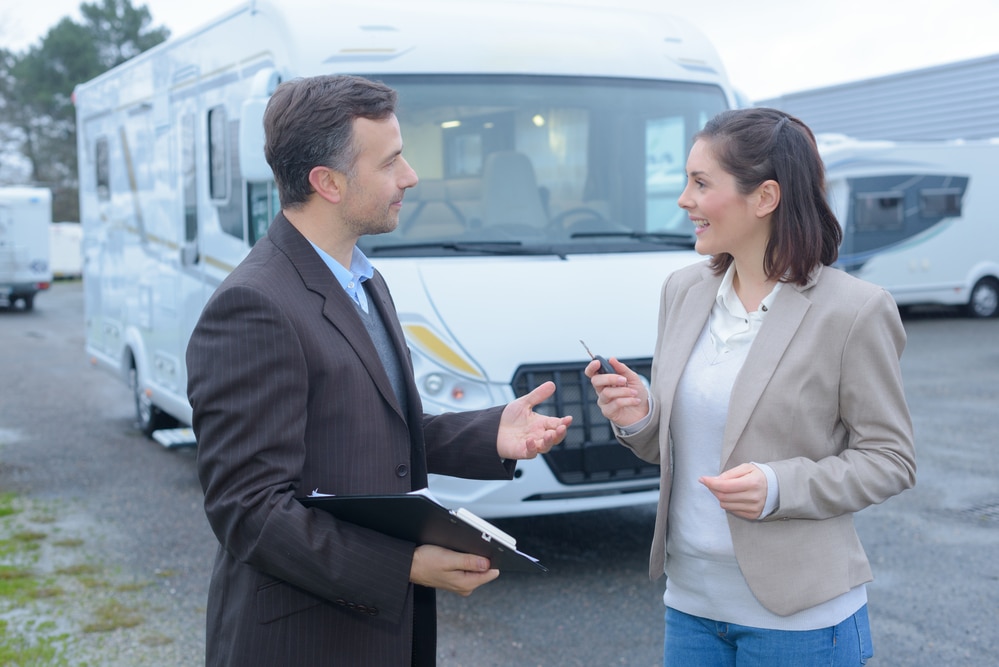 Frequently Asked Questions About Our RV Rentals
Check-in Procedures
You do not have to be present when we deliver the RV. We reach out the day before to coordinate when you may be arriving. Keys will be on a hook or on the counter as you arrive. Everything will be unlocked and hooked up upon your arrival. We will send pictures and instructions to get you familiar with how the unit you rented works. We do ask that you let us know when you arrive in the group text that we reached out to you on or if there are any issues or questions.
Check-out Procedures
We understand messes can happen, but we ask that you wipe surfaces, take out the trash, do the dishes an put them away, and clean up to the best of your ability as we provided it to you. There are basic cleaning supplies provided to help with this as part of our prep fee.
Awning Use
Awnings are allowed to be used; however, they are really only meant to be used for shade from the sun. Wind and rain are the most common reasons awnings can become damaged. It is the responsibility of the renter to bring the awning in if leaving the RV for a period of time, or if there is wind higher than 10 mph shaking the awning causing strain or if there is heavy rain expected with and/or without wind. If the awning is not tilted the weight of the water collecting on top from the rain can collapse the awning causing damage to the fabric, arms, or the entire system. The cost to repair will be the responsibility of the renter if this rule is not followed.
Site Lock/Site Move During Rental
If you require us to move your RV during your stay to another site due to campground availability, there will be an additional $150 fee charged to your reservation. To get around this, we highly encourage you to site lock if available from the campground so that your site does not switch or change multiple times during a reservation once you book with us.
Communication
At any point during your trip, we would like you to communicate any questions or concerns with us no matter how small they may seem. This will help us ensure you have a successful rental and not run into any issues upon check-out. While we are not online 24/7 we will provide emergency service after hours for major mechanical concerns (water leaks, drainage issues, power issues, fridge/freezer, HVAC, etc. Concerns about the camp site or the campground itself need to be addressed with the campground directly after hours. We establish a group text with the owner and main drivers so that anything can be addressed by who is available. We expect that upon arrival issues and concerns will be communicated in this group text. Items that are not a hinderance on the overall function of the RV (Cable/TV issues, light burnt out, remote batteries, etc.) will be addressed the following day.
No Full Hook-up
We highly recommend you book a full hook-up site. Full hook-up means the site has power, water, and sewer hook-ups. If you are at a campsite that does not have full hook-up, we will charge a $25 dump fee upon check-out. We will also provide a dump tank to allow you to empty the grey tank during your stay. You will be required to empty it yourself in order to avoid further charges for us having to come out.
Golf Carts/Electric Vehicles
Golf Carts and Electric Vehicles are prohibited from being plugged into the outlets of our RV. The pedestal at the campsite must be used instead. If one of these is plugged into one of the outlets, it can fry the electrical panel, a cord, or converter in the RV.
Black and Grey Tank Pulls
The grey pulls will already be open upon your arrival at full hookup sites. The black ones will not be and will be required to be pulled at least every other day to drain the toilets. We will provide instruction on the location of those for the specific unit rented following setup for your reservation.
Linen Package
If you have a linen package, please bag wet linens separate of everything else and leave in the bathroom, otherwise everything else can be bagged and left in the master bedroom or in the bunk room depending which unit you have.
Power Requirement - Not at a Campground
If you do not have a 30 or 50 amp setup at a location other than a standard campground, then we may require you to use one of our generators to ensure that we have the proper electrical current and energy supplied to the RV for your stay.
Smoking
We have a 0% tolerance for smoking in our RVs. If we find that smoking occurred, we reserve the right to charge the excessive cleaning fee to the security deposit outlined in our rental agreement.
Pets
Most of our RVs allow pets and we do not charge a fee, however, if we find that the cleanliness is a concern due to a pet, we reserve the right to charge an excessive cleaning fee to the security deposit outlined in our rental agreement.
Add-ons
The following add-ons are available for purchase:
Linens (incl. bath towels, bath mats, hand towels, wash cloths, dish towel, pillows, and bed sheets/comforters)

Beach Umbrellas

Beach Chairs

Camping Chairs

10′ x 10′ Outdoor Canopy

Beach Wagon

Large Crock Pot (6 qt)

Fire Pit

6ft Fold Down Table

Traditional Portable Grill

Blackstone Griddle Cooktop
Last-minute add-on requests received after 2pm the day of delivery will not be delivered until the following morning.