There is no better way to spend this summer with your family and loved ones than lodging at an RV park and campground. RV sites are known for offering comfortable amenities while you enjoy the activities at the campground and its environs.
South Carolina is home to some of the best RV parks and villas in the country. And one of such places is Foster Creek RV Park.
Considered one of the best RV parks in South Carolina, Foster Creek is a nature lover's paradise! Miles of trails wind through the park, perfect for hiking and biking. Visitors can also enjoy fishing in the creek or taking a swim in the park's swimming pool.
With plenty of activities to keep you busy, Foster Creek RV Park is a great place to relax and get away from it all.
In this article, we'll give you an overview of Foster Creek RV Park, including its amenities, attractions, and more. So if you're planning a trip to the beautiful South Carolina, be sure to check out this RV park!
About Foster Creek RV Park
Foster Creek RV Park is a government-owned and operated RV campground. The park is located in South Carolina, about 26 miles northwest of Charleston, South Carolina.
Foster Creek RV park and Villas is nestled in the heart of Joint Base Charleston along with other military campgrounds. It is also a home away from home for many military veterans and service members.
Foster Creek RV park welcomes National Guard, Active Duty, Reservists, Retired Military, 0-100% DAV, Purple Heart Recipients, Veteran Caregivers, Former POW, DoD Civilians, and other military service members. Eligible patrons make reservations through their military ID and proof of service.
General Information
All-Round Season
Foster Creek RV park is open all year round, and has a wide range of activities for all seasons, so you are sure to find something to do no matter when you visit.
Pet-Friendly Campground
The RV campground is pet-friendly, and your furry friend will enjoy the surroundings as much as you. However, there are a few rules to follow to ensure everyone enjoys their stay. For instance, your pets must be on a leash at all times when outside your RV. You are responsible for cleaning up after your pet. Also, your pets are in your care after you check in.
Awesome Lake Views
Foster Creek RV park has some of the most incredible views of Lake Moultrie and other smaller lakes. The lake is the third-largest lake in South Carolina and was created in the early 1940s by a state utility project to dam the Cooper River. Lake Moultrie is about 60,000 acres, and it's perfect for fishing, canoeing, or kayaking.
Reservations
RV Campers can make reservations at Foster Creek RV campground three months in advance. The RV sites are spacious, and there is a dump station on the property.
Foster Creek RV park can also accommodate RVs of all sizes. Guests can also rent villas at an affordable rate.
One thing to note about this park is there are no pull-thru sites. Asides that, the maximum stay allowed on the campsite is one hundred and eighty (180) consecutive days.
Directions
From the North
Locating the Foster Creek RV campground is relatively easy. From downtown Charleston, Take the I-526 to exit 19 (North Rhett Ave.). Head North on North Rhett Avenue for about 5.5 miles. Then turn right to Redbank Rd. Here, you will see a Burger King ahead of you.
Go across the railroad tracks to the Naval Weapons Station, Charleston, but you won't see a security gate. Go past the NEX, take a left at the light onto Deke Giles Ave. At the stop sign, turn right onto Pulaski St. Drive 1 mile, and the villas and RV Park will be on your left.
From the South
When coming from I-26, take exit 205B to Highway 78 East. On Hwy 78, you will travel for 1.5 miles. When you approach Highway 52, stay in your left lane. At the fork, turn left, and cross over Highway 52. At the second traffic light, turn right onto Redbank Rd. After traveling approximately 2 miles, you will cross the intersection with North Rhett Ave.
After moving forward, you will cross railroad tracks as you enter Naval Weapons Station Charleston, but there's no security gate. Past the NEX, turn left at the light onto Deke Giles St. At the stop sign, turn right to Pulaski St. Drive for a mile, and the villas and RV Park will be on your left.
Amenities And Lodging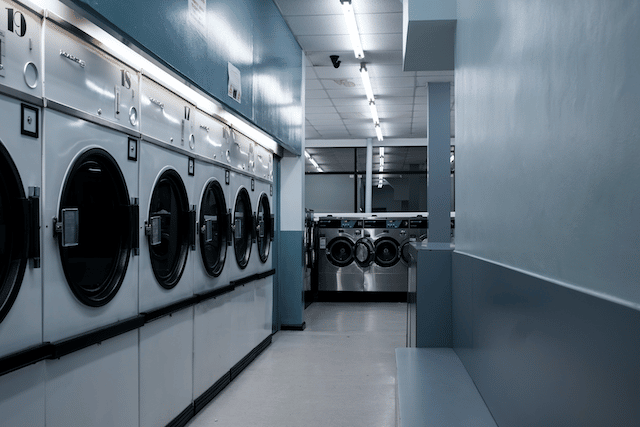 Now that you know how to get to Foster Creek RV Park, let's talk about what the campground offers. Foster Creek RV Park has many amenities that will make your stay more comfortable. Some of them include:
Laundry Facilities
Foster Creek RV Park has laundry facilities on-site for your convenience. The washers and dryers take quarters, and there is a change machine in the laundry room.
Restrooms and Showers
Foster Creek RV Park has restrooms and showers which are cleaned daily for guests.
Wi-Fi
The cell phone coverages at Foster Creek RV are Verizon 4G and AT&T 4G, which are both excellent. If you need to use Wi-Fi, the park offers Wi-Fi in all campground areas, including the villas.
Pavilion
The pavilion is a great place to gather with friends or family. The pavilion has a picnic table, a grill, and a fire pit.
Cable TV
Foster Creek RV Park has cable TV hookups for RVs. The channels offered are mostly local. However, they do offer some cable channels.
Personal Items
Personal use amenities in the villas include full-sized refrigerators, dishwashers, full-size stoves, utensils, microwaves, toasters, dinnerware, coffee makers, iron, and ironing boards. Also, guests at the villa get startup paper products, trash bags, bed linen, towels, a washer, and a dryer.
Playground
Foster Creek RV Park has a playground with swings, slides, and a climbing structure for kids to enjoy.
RV Villas
The villa reservation rates vary according to the size. There are four 2-bedroom villas available for four night sleeps, ten 3-bedroom available for five-night sleep, and two 4-bedroom villas for seven-night sleep.
Activities You Can Take Part In At Foster Creek RV Park And Villas
In addition to amenities, there are also many activities that you can do while staying at Foster Creek RV Park. Some of them include:
Hiking
You can go on a hike through Foster Creek RV Park. There are hiking trails that are well-marked and easy to follow.
Fishing
You can go fishing at Lake Moultrie. The lake features fish such as bass, catfish and gar. Guests can also go kayaking and canoeing on the lake.
Swimming
Campers can go swimming in the Foster Creek RV Park pool. The pool is open from Memorial Day to Labor Day.
Biking
You can go biking on the many bike trails at Foster Creek RV Park. The bike trails are well-maintained and offer a great way to tour Foster Creek Park.
Attractions Near Foster Creek RV Park
Foster Creek campground is close to many other attractions that you might want to check out while you are visiting Charleston. Some of these attractions include:
Historic Charleston
The Foster Creek RV Park is located just 30 minutes from Historic Charleston. You can visit various historic homes, museums, and churches in Charleston.
Frankies Fun Park
Frankies Fun Park is an excellent place for the whole family. You can go go-karting, play laser tag, and play arcade games.
Flight Adventure Park Charleston
Flight Adventure Park Charleston is a recreational park where you can go zip-lining and rope climbing.
The Hunley
The Hunley is a lovely attraction located in North Charleston. You can take a tour of the submarine and learn about its history.
Guests Reviews
Here are what some guests have to say about their stay at Foster Creek RV Park:
Sarah Derigh:
"Foster Creek RV Park was a great campground. The staff was friendly and helpful. The amenities were great, and the activities were fun. We will definitely be back!"
"Foster Creek is a nice and quiet RV Park. It is a converted trailer park. Close to all Charleston attractions. There is no bathhouse at present. They have a trailer-type bath house, but it's out of commission.
The spots are quite big. I have my 45′ coach backed in and my 24′ car trailer parked in front of it. The patio area is paved the entire length of the spot. All spots are back in, but there is plenty of room to maneuver. The park is about half full. The camp host is very friendly. Will definitely return here."
Conclusion
If you are looking for a great RV Park to stay in South Carolina this summer, then Foster Creek RV Park is a great option. Foster Creek RV Park offers many amenities and activities for you to enjoy. You can also visit many of the other attractions in the area.
Need An RV Rental Service? Contact Us!
Are you planning a stay at Foster Creek RV Park or one of the other surrounding campgrounds? If your answer is yes, the Cozy Turtle RV staff would be delighted to assist you with your next family vacation.
We specialize in RV rentals and have assisted numerous families in finding the perfect RVs for rent at affordable rates. Reach out today if you are searching for an inexpensive way to go RV camping!