Fall is the perfect time to go camping! The weather is mild, and there are so many fun things to do in the great outdoors. But before you head out on your adventure, ensure you have all the supplies you need.
This ultimate camping checklist will help make sure you're prepared for anything. From tents and sleeping bags to food and first aid kits, check off everything on this list before hitting the road. And don't forget to pack your sense of adventure! There's no better time than fall to explore nature at its finest.
Things To Expect From Tent Camping During Fall Season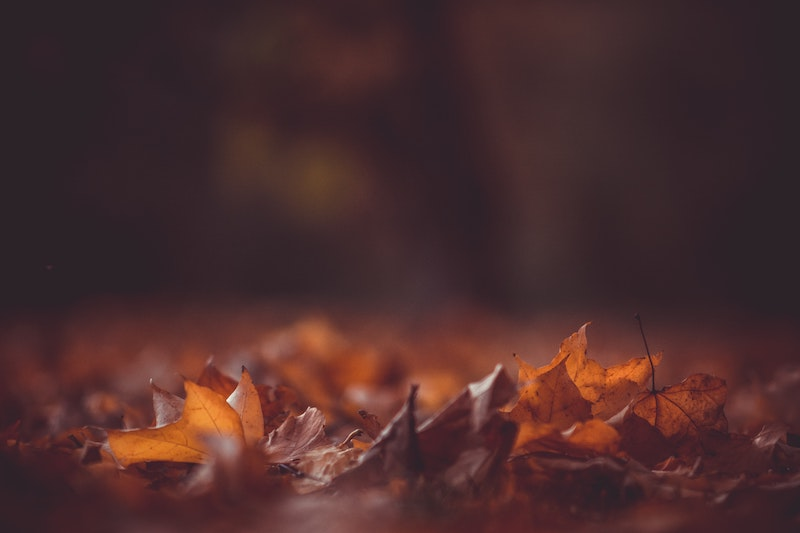 Below, we list five things to expect when tent camping in the fall. This will help set your expectations for the trip and ensure you're prepared for anything. After all, half the fun of camping is being one with nature!
1. Dirt
This is probably the most obvious thing on the list, but it's worth mentioning. When you're camping, you're going to get dirty. Embrace it! Part of the fun of camping is getting away from the hustle and bustle of everyday life and enjoying the simplicity of being in nature.
2. Fall Season Means Bugs
One thing you can expect in the fall is bugs. As the weather starts to cool down, insects are looking for a warm place to stay. This means they'll be attracted to your campsite. Be sure to pack bug spray and keep your food sealed up tightly to avoid any unwanted critters.
3. You'll Need Warm Clothes
Even though it's not winter yet, the temperature can drop significantly at night during the fall months. Be sure to pack some extra blankets and warm clothes to stay comfortable during those chilly nights around the campfire.
4. Lack Of Cell Phone Service
One of the best things about camping is that it allows you to disconnect from the world and connect with nature. However, this also means you'll likely have little to no cell phone service. If you're someone who loves being connected 24/7, this may be a difficult adjustment. But we promise it's worth it! There's nothing like disconnecting from technology to recharge your batteries (literally and figuratively).
5. Expect The Unexpected
This is probably the most important thing on the list. When you're camping, anything can happen. Be prepared for anything and expect the unexpected. From bad weather to getting lost, anything can happen when you're in nature. But that's part of the fun! Part of the adventure is not knowing what's going to happen next.
There you have it, five things to expect when tent camping. By keeping these things in mind, you'll be better prepared for your next camping trip and ready to embrace all that nature has to offer.
Clothing Options To Pack While Camping In The Fall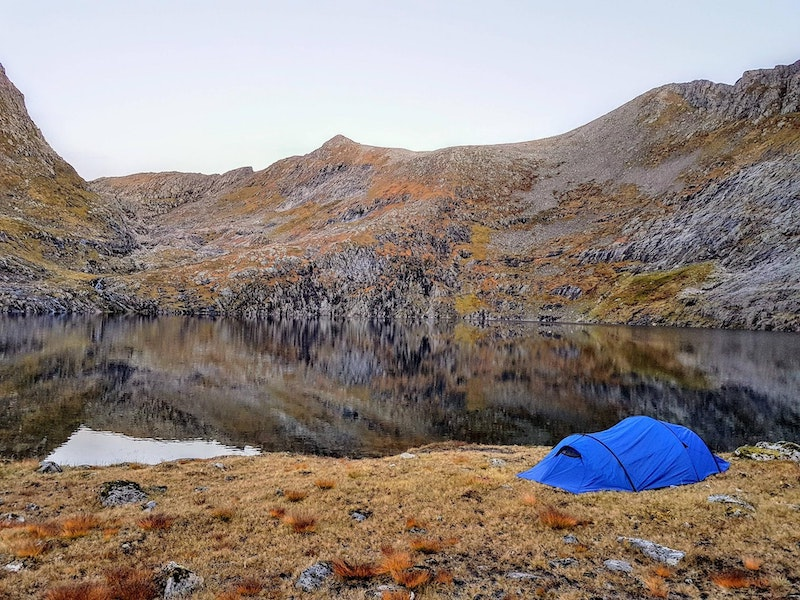 Regarding packing for a camping trip, there are camping essentials you'll need regardless of the season. This includes a tent, sleeping bag, and camp stove. But if you're camping in the fall, there are a few other things to add to your list.
A Base Layer
Even if the weather is mild during the day, temperatures can drop at night. Be sure to pack a few extra blankets and some warm clothing to sleep in. A base layer of long underwear or thermal leggings and a shirt will help you stay comfortable no matter the temperature.
Mid Layers And Outer Layers
When selecting your mid-layers, bring a few options so you may adapt to the changing temperatures, such as fleeces, sweaters, and light jackets. For camping in the fall, bring rain gear, such as a poncho or rain jacket and pants. If your normal hiking boots aren't waterproof enough for you, consider bringing a second pair.
Remember, heat escapes from your head, so one of the easiest ways to keep warm on chilly days is to wear a warm hat. Pack your favorite beanie in your camping bag if you really need to bundle up. Your hands and feet can also get chilly fast, so bring plenty of warm gloves, mittens, and dry socks if you're going outside for long periods. Wool or synthetic materials are excellent options.
Tips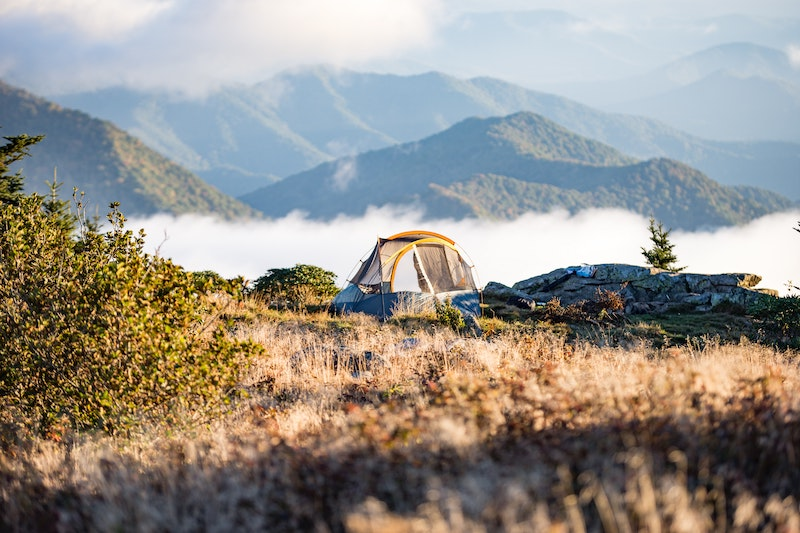 If you're going camping with children, make sure to buy high-quality fall gear. It's all too easy to let your kids wear what they already have if they're developing quickly, but having a waterproof jacket and a warm base layer is just as essential for youngsters as it is for parents.
As your child outgrows their hiking clothes, you can pass them on to another young family member or friend or donate them. A great way to find affordable fall clothing for kids is by shopping at thrift stores; other families usually donate clothes after only a short amount of time wearing them.
And since the weather can be unpredictable, always pack extra clothes whenever you go fall camping. This way, if your shoes and socks get soaked from a sudden rainstorm, you have a backup pair to change into.
Plus, it's always wise to bring an additional set of gloves or mittens if you somehow lose one. And finally, since temperatures can drop significantly at night during this season (especially if you're sleeping in a tent), bringing along an extra mid-layer is essential for staying warm throughout the night instead of shivering uncontrollably.
Clothing Checklist To Help You Remember
In conclusion, here's a quick checklist of what to bring with you on fall camping trips for you and your family:
A variety of mid-layers
Rain jacket or poncho and rain pants
Sturdy, waterproof boots
A backup pair of sneakers or boots
A few pairs of warm socks
A warm beanie or hat
Gloves or mittens
Fall Camping Gear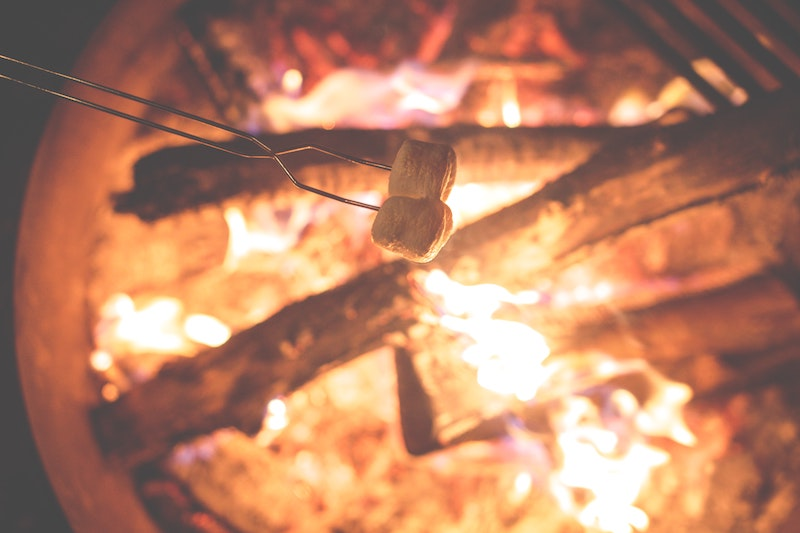 Having the appropriate equipment is also crucial for making your fall camping trip enjoyable. Proper gear can keep you warm and protected from the chilly weather. It will also make your stay more pleasurable and help you enjoy it more.
Here's a checklist of all the gear you'll need to stay warm and comfortable while camping in the fall:
A Good Sleeping Bag
The ideal sleeping bag for fall camping will have excellent insulation, with a cold tolerance of zero to 30 degrees Fahrenheit. For optimum comfort, choose a sleeping bag that protects you from temperatures much lower than those expected on your journey.
You may also wish to bring an extra sleeping bag just in case you need to double up. When buying a sleeping bag for children, ensure it is the correct size because a one-size-fits-all option will trap more body heat and keep them warm through the night.
Sleeping Pads
A sleeping pad is essential sleeping gear for any camper, as it provides both insulation and cushioning. For fall camping, choose a thicker sleeping pad to provide extra warmth. Inflatable pads are the most comfortable but take up more space in your backpack; closed-cell foam pads are lightweight but can be less comfortable.
Wool Or Down Blanket
A wool or down blanket is a great addition to any sleeping setup because it can be used as an extra layer on top of your sleeping bag. It's also useful for wrapping yourself up while sitting around the campfire or lounging on your campsite.
Hot Water Bottle
A hot water bottle is a great way to stay warm in your sleeping bag. Fill it up with boiling water before bed and slip it into your sleeping bag to keep your feet warm throughout the night.
A Tent With A Rain Fly
A three-season tent should be adequate for most fall camping trips. Make sure the rain fly is properly attached to keep you dry in case of rain or snow.
A Tarp Or Two
A tarp can be used as an extra layer under your tent to keep the ground dry or set up as a makeshift shelter in case of bad weather.
First-aid Kit
A first-aid kit is always a good idea to have on hand while camping in case of any minor injuries.
Sunscreen
Even though the sun isn't as strong in the fall, it's still important to wear sunscreen to protect your skin from UV rays.
Camp Kitchen Essentials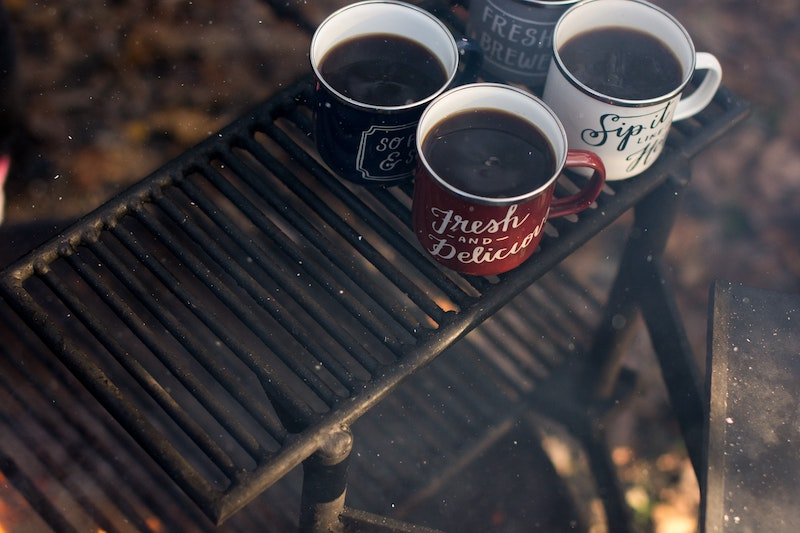 You will also need to bring along some items for camp cooking, such as:
A portable stove or campfire grill: A portable stove is a good option for cooking meals while camping. If you're planning on using a campfire, make sure to bring a grill so you can cook your food over the flames.
Cooking pots and pans: You'll need some pots and pans for cooking meals over the stove or campfire.
Cooking Utensils: Don't forget to bring along some utensils, such as forks, knives, and spoons.
A picnic table: A picnic table is a handy item to have while camping. It can be used for preparing meals, eating, or playing games. If no picnic table is available, a folding table or a few chairs will suffice.
A cooler: A cooler is essential for keeping food and drinks cold. Make sure to pack it full of ice to keep everything fresh.
Camp chairs: Camp chairs are great for relaxing around the campsite. Choose chairs that are comfortable and easy to transport.
Trash bags: Trash bags are necessary for keeping the campsite clean. Be sure to pack them in your car so you can dispose of any trash properly.
Looking for other destinations to camp this summer? Check out myrtle beach state camp!
Camp Meals To Make During The Fall
One more thing we adore about camping in autumn is the food. The chillier temperature motivates us to spend time near the fire, enjoying a warm meal. When you are picking what recipes to make for your fall camping trip, choose dishes that have lots of carbs and healthy fats. This will help power your body as it expends energy keeping itself warm.
It's best to have an idea of what you'll be eating while on your trip, and to prepare food as much as possible in advance. With shorter days during wintertime, you may find that you have less time for meal prep and cooking- so plan accordingly!
You may make delicious grilling and barbeque foods quick and easy by having them already prepared and ready to go. You can easily toss your camping meals on the fire if you have them prepped ahead of time. If you want to cook over the campfire, bring a Dutch oven or cast-iron skillet. Bring a camp stove if you want something that does the job as well. Keep perishables in a cooler to avoid spoiling before you get a chance to eat them.
Here are some simple, tasty fall camping meals that will provide plenty for a hearty meal in the woods:
Campfire Chili: This hearty chili is perfect for a chilly fall night. It can be made ahead of time and reheated over the campfire or cooked from scratch using fresh ingredients. Top it with shredded cheese, diced onions, and sour cream for the ultimate comfort food experience.
Campfire Stew: This thick and creamy stew is packed with veggies and chunks of beef or lamb. It's the perfect one-pot meal to warm you up on a cold night.
Dutch Oven Breakfast Casserole: Start your day off right with this filling breakfast casserole. It's loaded with eggs, bacon, sausage, and cheese
Campfire Nachos: These nachos are the perfect snack to share with friends around the campfire. They can be made ahead of time and reheated or assembled quickly using pre-made ingredients.
Foil Packet Potatoes: These potatoes are the perfect side dish for any fall camping meal. They can be cooked over the campfire or in the coals and are full of flavor.
All of these dish ideas can be easily adapted to fit your own personal preferences. Get creative and experiment with different ingredients and flavors to find what you like best. There's no wrong way to enjoy a fall camping meal!
One last tip- if you're looking for an easy, no-fuss dessert to make while camping, try s'mores! All you need are some graham crackers, chocolate, and marshmallows. To make them, roast the marshmallows over the campfire, then sandwich them between the graham crackers with a piece of chocolate. Enjoy!
This camping checklist will help make sure you're prepared for anything. From tents and sleeping bags to food and first aid kits, check off everything on this list before hitting the road. And don't forget to pack your sense of adventure! There's no better time than fall to explore nature at its finest.
Looking for other destinations to camp this summer? Check out Foster Creek RV Park!
Car Camping?
If you're new to camping, or if you're thinking of trying it for the first time, car camping is a great option. RV or Car camping is a type of camping where you drive your car to the campsite, as opposed to hiking in or taking a boat. This is a good option if you're not into backpacking trips or traveling too far from your car.
One of the best things about this kind of camping is that it allows you to bring more gear and supplies than you could if you were backpacking. This means you can bring items that will make your trip more comfortable, like a camp chair or an air mattress.
Another great thing about this type of camping is that it's usually easier to find a campsite. If you're planning on camping in a popular area, booking a campsite in advance is a good idea. This will ensure that you get a spot at the campground, and it will also give you a chance to check out the amenities that are available.
It's important to remember that you'll be camping near your vehicle. This means that you'll need to take some precautions to protect your vehicle from thieves or vandals. You should also be aware of any animals that might be in the area, as they can be a nuisance (or even dangerous) if they're not kept in check.
Car or RV camping is a great way to enjoy the outdoors without having to hike for miles. It's perfect for families or groups of friends who want to enjoy a weekend away from home.
Need An RV? Contact Us!
We offer a wide variety of RV rentals to fit your needs. Contact us today, and we'll help you find the perfect RV for your next camping trip!