With fall just around the corner, Ocean Lakes Campground is gearing up for a month full of festivities! In this article, we will discuss why Ocean Lakes Family Campground is a great place for camping with the whole family during the fall season and some of the activities visitors can take part in while they are here.
Fall Activities At Ocean Lakes Family Campground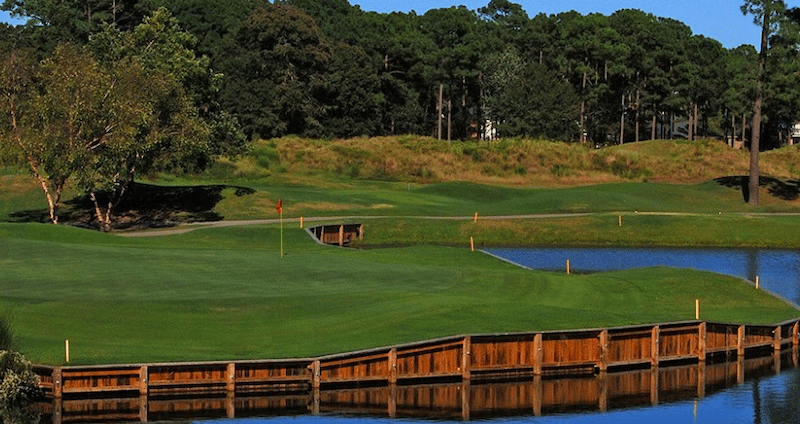 Below, we share everything you need to know about the activities conducted at Ocean Lakes campground during the Fall season.
When Is Fall?
Fall officially arrives in Myrtle Beach on September 22 and ends on December 21. Fall is a great time to visit the Ocean Lakes Family Campground because the weather is not as hot as it is in the summer, but it is still warm enough to enjoy all of the campground's outdoor activities.
What Activities Can You Do?
There are endless activities that visitors can do while they are staying at Ocean Lakes Family Campground during Fall. Some of the most popular Fall activities include:
Terror Under The Sea
Take your family to the Nar to learn about the deadly creatures of the sea (HALLOWEEN EDITION). You'll look at their size and what makes them beneficial to the ecosystem. This PowerPoint/lecture presentation is intended for older children and adults, although families are welcome to attend! It's also completely free!
Mini Golf Tournaments
If you love golfing, you will want to participate in one of the mini golf tournaments held at Ocean Lakes Family Campground during the Fall. These mini golf tournaments are open to visitors of all ages and skill levels so that everyone can join in on the fun. You can rent golf carts to get around the campground with ease.
Arts & Crafts Classes
The DIY Tie & Dye Fall art classes are a popular Fall activity at Ocean Lakes Family Campground. These classes are great for all ages, and they are a lot of fun. You will be able to take home your very own Fall-themed tie-dye shirt that you made yourself.
Online Costume Contest
Have some Fall fun by entering the online costume contest. You can enter as a family or an individual. To participate in the contest, go to Oceanlakes.com and fill out the online form. The top five winners in each of the following categories will be awarded a prize: Scariest, Funniest, Cutest, Most Unique, Best DIY Costume, and Best Last-Minute Costume
Learn The Thriller Dance
The thriller dance is a move created by the late Michael Jackson. It is a fun dance that anyone can do, and it is perfect for Fall. You can learn the dance at one of the Fall socials that are held at Ocean Lakes Family Campground. These socials are a great way to meet other visitors and have some fun.
Pumpkin Activities
The Ocean Lakes Family Campground is big on Halloween and all its pumpkin activities. From Fall-themed arts & crafts to pumpkin carving, Trick-or-Treat, and so on, there is something for everyone to enjoy.
Beach Activities
There are also plenty of beach activities to enjoy during Fall at Ocean Lakes Family Campground. If you enjoy watching the sunset at the beach, it is the perfect place to relax and take in the beautiful Fall scenery. You can also build sandcastles, go for a swim, play volleyball, or head to the beautiful beach house for some arcade games.
As you can see, there are endless activities that visitors can enjoy during Fall while staying at Ocean Lakes Family Campground.
General Information About Ocean Lakes Family Campground
Let's look at some general information about the campground.
Located In The Heart Of Myrtle Beach
Ocean Lakes Family Campground is located in Myrtle Beach, South Carolina, and is open year-round for camping. The official address of the oceanfront property is 6001 South Kings Hwy, Myrtle Beach, SC 29575, and it is one of the best family campgrounds in Grand Strand.
Over 300 Acres of Land
Ocean Lakes Family Campground is situated on 310 acres and has nearly one mile of oceanfront property. Although Ocean Lakes properties started with 30 campsites and one bathhouse, the campground now boasts over 850 campsites, 31 RV sites, 2,572 annual lease sites, twenty bathhouses, and ten laundry facilities. There is even a General Store (Sandy Mart and the Main Office Gift Shop) and Camping World on-site for visitors' convenience.
More Than 50 Years Of Experience
The Ocean Lakes Family Campground has been around for over 50 years and is still going strong. Since it was established in 1971 by Mary Emily and Nelson Jackson, along with their five daughters, the family campground has welcomed more than 11 million visitors worldwide and is one of the largest campgrounds on the east coast. Currently, Ocean Lakes Family Properties averages 25,000 – 35,000 guests per season, enjoying the countless amenities that have made the family campground a local favorite and a national vacation destination.
Friendly Pet Policies
One thing most campground visitors worry about is whether their pets are allowed. Well, at Ocean Lakes Family Campground, the answer is a resounding yes! As long as your furry friend is on a leash and you clean up after them, they are more than welcome to join in on the fun.
Along The Atlantic Ocean
The name "Ocean Lakes" did not come about by accident, as the property boasts over one mile of oceanfront land. This means that visitors have direct access to the beach from their campsite, making it easy and convenient to enjoy all that the Myrtle Beach area offers.
Looking for other destinations to camp this fall? Check out Foster Creek RV Park!
Amenities At Ocean Lakes Family Campground
Now that we've answered some general questions about Ocean Lakes Family Campground, let's look at some of the amenities and activities visitors can enjoy while they are here.
Ocean Lakes RV Center
Ocean Lakes offers a full-service RV center that is open year-round. The RV center provides various services, including propane filling, RV washing, and septic tank dumping.
The Golf Cart Rental Center
Another very useful service at Ocean Lakes Family Campground is the golf cart rental center. Visitors can rent golf carts daily or weekly to make getting around the campground a breeze.
Sandy Harbor Water Park/ Splash Zone
Over at Sandy Harbor Splash Zone, you'll find huge water blasters to "cool off" your favorite companion or family member, buckets, a lazy river with slides, and so much more.
RV Sites
Ocean Lakes campground boasts 859 large, pull-through campsites that are paved and along well-traveled roads. Each site comes with 20-30-50 amp electric hookups, water, sewer spigots, 64-channel cable TV hookup capabilities, and a picnic table. And if you're interested in concrete pads for added convenience during your stay, we have 649+ campsites available with pad dimensions generally being 18′ W x 45'L.
Free Wi-Fi
The internet is a necessity for many people, which is why Ocean Lakes Family Campground offers free Wi-Fi to all visitors.
Laundry Service
Ocean Lakes Family Campground also offers a laundry service (Fluff and Fold) for visitors who don't want to worry about doing their laundry while on vacation.
Church Services
Ocean Lakes Family Campground also offers church services for those who are interested. Services are held at the Ocean Lakes Chapel on Sundays. So, you won't have to miss a Sunday service just because you're on vacation.
Lakeside Paws N' Play
Ocean Lakes campground has an entire acre of land for the new dog park and wash stations. These K9 stations are open year-round and great places to take your four-legged friend for some exercise. The Ocean Lakes Family Campground amenities are located next to the Nature Center Discovery Lab on Lake Magnolia.
Bicycle Rentals
Ocean Lakes Family Campground also offers bicycle rentals for those who want to explore the campground on two wheels. You can rent a bicycle to exercise and easily reach the south end of the campground.
Recreation Center
The Ocean Lakes Recreation Center is the heart of many recreational events and activities in this family campground. This unique facility is located on Periwinkle Drive, adjacent to Sandy Harbor Family Fun Center. It is home to the Recreation team, bringing fun and guest interaction. The center is used for Bingo, crafts, dance classes, shows, meetings, and A.M. Coffee and News.
These are just a few great amenities and features that visitors can enjoy while staying at Ocean Lakes Campground.
Attractions Near Ocean Lakes Campground
Here are some places you can visit near Ocean Lakes Campground:
Myrtle Beach State Park: This state park is located just a few miles from Ocean Lakes Family Campground, and it is a great place to enjoy the Fall weather. There are hiking trails, a beach, and an education center where you can learn about the local wildlife.
Ripley's Aquarium of Myrtle Beach: This is a great place to visit if you love animals. You can see all kinds of marine life at Ripley's Aquarium of Myrtle Beach.
Broadway at the Beach: Broadway at the Beach is a popular tourist destination in Myrtle Beach. It is full of shops, restaurants, and attractions. You can also find some Fall-themed events here.
Hollywood Wax Museum: The Hollywood Wax Museum is a great place to go if you are looking for something fun to do. You can see the wax figures of your favorite celebrities and take some fun photos.
Myrtle Beach SkyWheel: The Myrtle Beach SkyWheel is a Ferris wheel that offers beautiful views of the city. It is a great place to visit at night when the Fall lights are shining.
Ready For Your Oceanfront Vacation?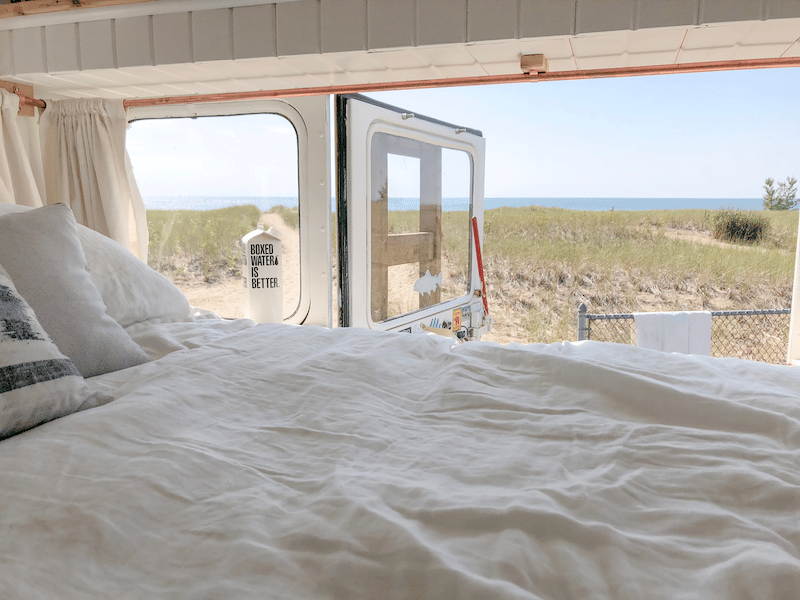 With all these outstanding amenities and awesome activities, it is no surprise that families are choosing Ocean Lakes Family campsite over other campgrounds in South Carolina. The Ocean Lakes property is enormous and has something for everyone to enjoy!
Need An RV?
If you are planning to stay at Ocean Lakes campground, let us help you out! Cozy Turtle RV Rentals offers a wide variety of motorhomes, travel trailers, and fifth wheels for rent. We also provide delivery and setup services to make your vacation hassle-free.  Check out our RV rental options or contact us today to learn more about our services.