Myrtle Beach, South Carolina, is a popular tourist destination for good reason. There are plenty of activities and attractions to keep you busy, but what about dinner? There are many great Myrtle Beach restaurants to choose from, but we've narrowed it down to the best of the best. Whether you're looking for a casual seafood dinner or something more upscale, these restaurants won't disappoint. So pack your appetite and get ready for some delicious dining!
5 Tips On Choosing Restaurants In The Myrtle Beach Area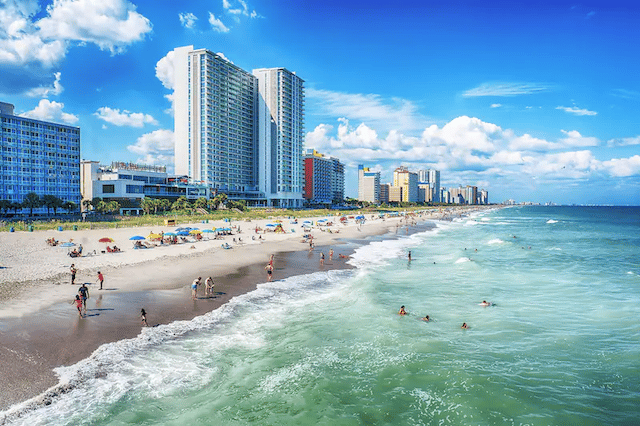 When it comes to the Myrtle beach restaurant scene, there are many great options to choose from. But with so many choices, how do you know which ones are the best? Here are a few tips to help you narrow down your search:
1. Consider Your Budget
Not all Myrtle Beach restaurants are created equal when it comes to price. If you're on a tight budget, there are plenty of casual seafood places that won't break the bank. But if you're willing to spend a little more, there are also some great upscale options.
2. Think About Your Dining Preferences
Myrtle Beach has something for everyone when it comes to restaurants. If you're looking for a casual dining experience, there are plenty of beachfront seafood shacks that serve up fresh catches of the day. For a more upscale meal, there are several excellent steakhouses and fine dining establishments.
3. Location Is Key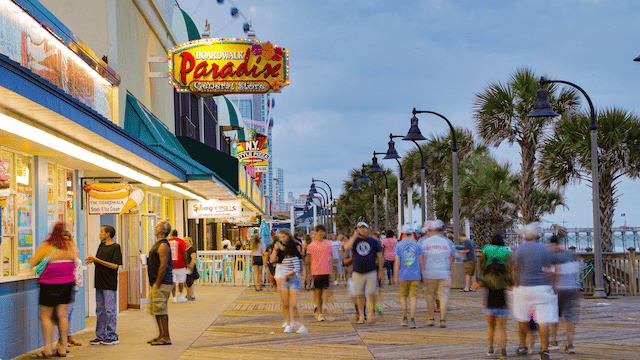 If you're staying in one of the beachfront hotels, there are plenty of great restaurants within walking distance. But if you're staying elsewhere, you may want to consider restaurants that are closer to your hotel or vacation rental.
4. Check Out The Reviews
Before you decide on a restaurant, be sure to check out online reviews. This can give you a good idea of what others have thought about their dining experience.
5. Cleanliness Is Important
When it comes to restaurants, cleanliness is always important. Be sure to take a look around the dining area before you decide to eat there. If it looks dirty, it's probably best to find another place to eat.
Best Myrtle Beach Restaurants
Below, we've compiled a list of what we believe to be the best restaurants in Myrtle Beach. This list is based on our own personal experiences, as well as online reviews.
Hook And Barrel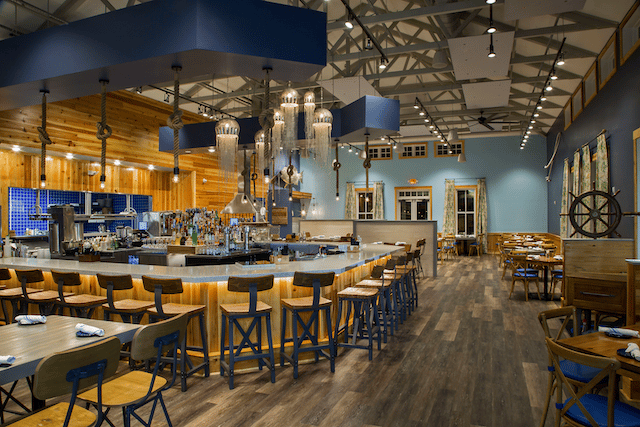 This nautical-themed North Kings Highway restaurant captures the ocean's best with sustainably sourced seafood. It is regarded as one of the best seafood restaurants in Myrtle beach!
Watch as their chefs prepare oysters, mussels, and other fresh catches from our steam gallery. Can't-miss dishes include the day's freshest catch served on two sides and a hearty Bouillabaisse crammed full of lump blue crab, mussels, and shrimp in a savory tomato broth.
Local veggies, fresh seafood, jumbo lump crab cakes prime cuts of meat-we've got it all. And for drinks? We've got you covered with sparkling wine and cocktails like our fish house punch or a spicy pineapple jalapeño margarita.
Blueberry's Grill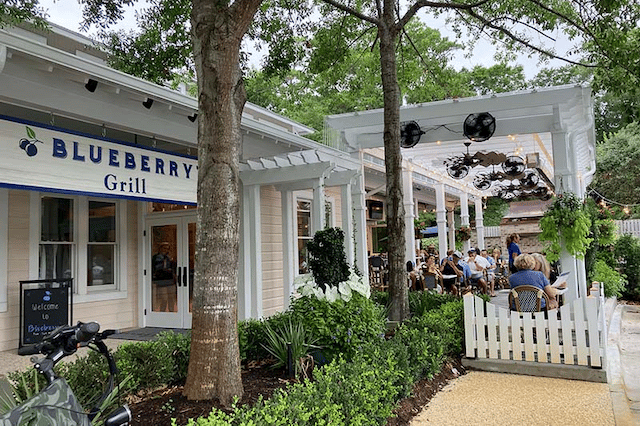 The bright and lively Blueberry's is open for breakfast and lunch on weekends only. It is an excellent option for health-conscious diners, vegetarians, and those with allergies. The menu includes GMO-free chicken, lactose-free cheese, and gluten-free bread.
It ranges from egg white omelets, savory skillets, and pancakes for breakfast to burgers (including an Impossible option), sandwiches, and salads for lunch. The restaurant has outposts in Barefoot Landing and on North Kings Highway.
Sea Captain's House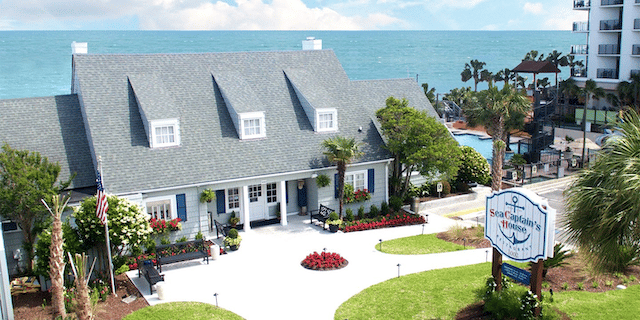 Sea Captain's House, a 1930s-era beach cottage located on the Myrtle Beach waterfront, has been serving breakfast, lunch, and dinner since 1962. The menu features classic seafood dishes like award-winning she-crab soup, pecan-crusted grouper, shrimp and grits, and shrimp Alfredo.
The servings are large, and most main course options come with a side of either a salad, potato, fries, or grits. Arrive early to get seating by the window for the best views.
42nd Street Bar & Grill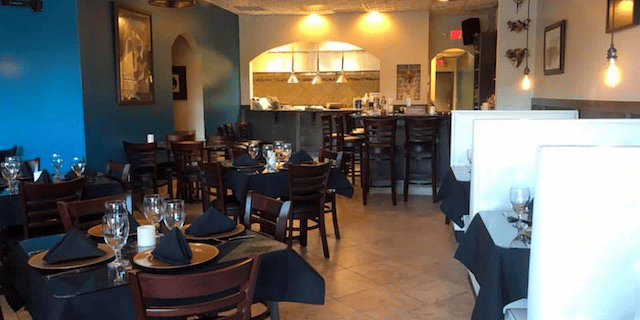 This restaurant is perfect for a date night, with an original menu containing lots of seafood and dishes from all around the world. Some noteworthy items include beef tartare with beets and balsamic-mustard dressing, pan-seared scallops served over braised white beans, and beef and mushroom Wellington. They also have an impressive wine list selection, including reds and whites from Northern California as well as Italy and Australia.
AJ's Pizza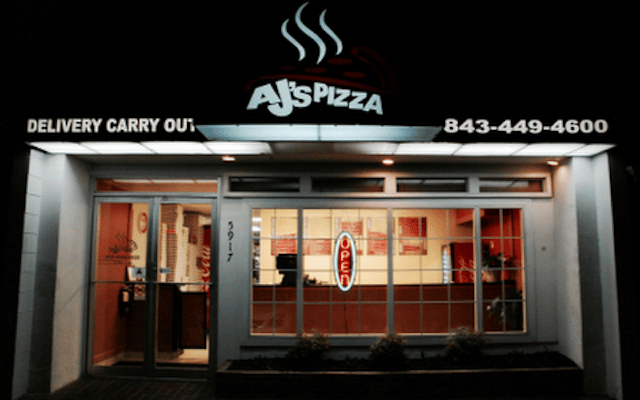 AJ's is a great casual and affordable restaurant for groups and families, with popular appetizers like wings, southwest chicken spring rolls, and mozzarella cheese sticks. You can also find pasta, sandwiches, wraps, subs, and build-your-own pizzas on the menu.
Two of the most ordered items on the menu are the Surf & Turf pizza (cajun shrimp and tender filet with red onions, marinated mushrooms, mozzarella, and Monterey jack)and Brooke's Pimento (pimento cheese, roasted red peppers, bacon, and mozzarella). The restaurant also provides delivery and takeout.
Looking for destinations to camp this fall? Check out Hideaway RV Resort!
Fire And Smoke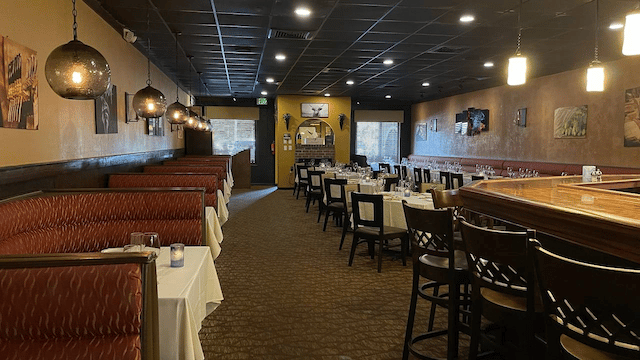 Just because Fire & Smoke is in a strip mall doesn't mean the food isn't good. The menu includes gastropub-inspired snacks like soft pretzel braids, duck confit nachos, and a cheese and charcuterie plate.
At this restaurant, they have a wide variety of small plates that are perfect for sharing with friends or family. Their land and sea options include grilled oysters, seared scallops, and hickory-smoked Memphis-style ribs served with a bright blueberry BBQ glaze and refreshing apple jicama slaw.
As far as large plates, don't miss the Lobster Cobbler, a lobster béchamel with bread crumbs, carrots, and peas, topped with fennel pollen ice cream.
Banditos Cantina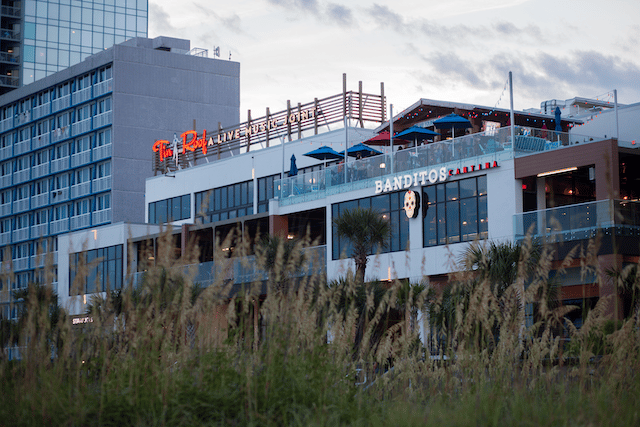 If you're looking for a Mexican spot with incredible ocean views, look no further than this one on Ocean Boulevard. In addition to chips and guacamole, start with street corn or shishito peppers. And don't forget to sip on margaritas or local beer like Dirty Myrtle Double IPA while you enjoy the view!
Their main course options include lighter dishes like salads and tacos or filling meals such as burgers and bowls. The grilled shrimp with Carolina brown rice is a delicious option, or try the short rib breakfast bowl with a sunny egg on home fries. Don't forget to check out the weekend brunch menu for dishes like pico de gallo, queso, and sweet potato hotcakes.
Villa Romana Italian Restaurant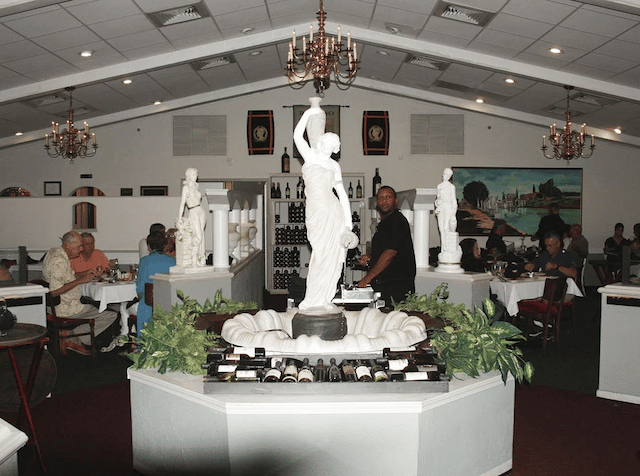 Make your way to Villa Romana Italian Restaurant for an unforgettable evening of dining on delicious, traditional Italian cuisine. Authentic and original dishes are prepared fresh to order by native Romans, so you can be sure you're getting the best food in town!
Peaches Corner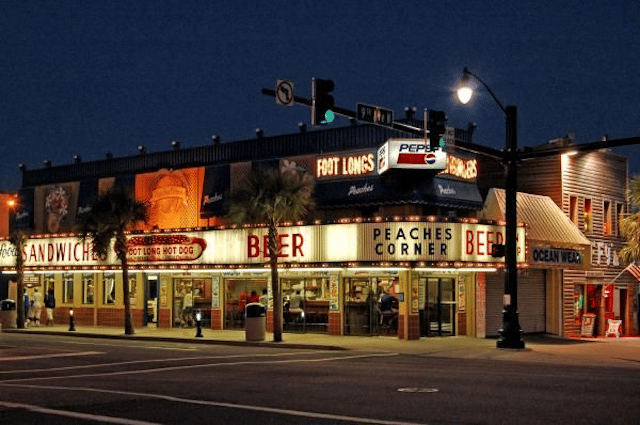 If you're looking for some delicious comfort food on your next trip to downtown Myrtle beach, then look no further than this iconic, family-run boardwalk restaurant. They've been serving up corn dogs, onion rings, cheeseburgers, chicken fingers, and chili cheese fries since 1937! Our recommendation? The footlong hot dog – an all-beef Sabrett topped with slaw, mustard, and diced onions. And don't forget to save room for dessert! Their milkshakes and ice creams are the perfect way to cool down after a long day at the beach.
Mediterranean Bistro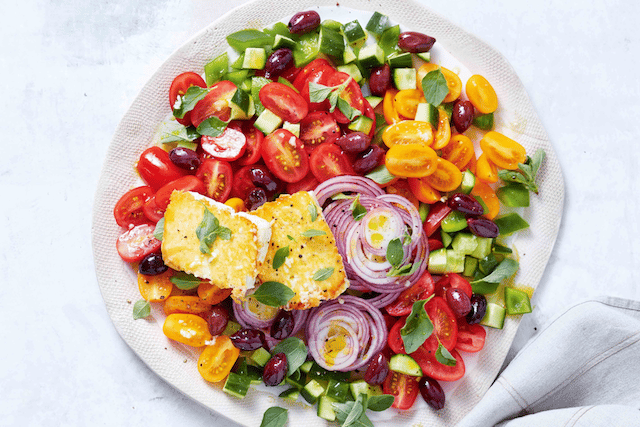 If you're in the mood for a change from seafood buffets and fried foods, come to this casual Mediterranean restaurant open every day except Sunday. We have a wide selection of appetizers, including hummus and gyros, as well as pitas, platters, and salads made with fresh ingredients.
If you're looking for something delicious, try the falafel gyro on grilled pita. The veggie pita is also a great option and comes stuffed with grilled onions, peppers, tomatoes, spinach, mushrooms, and olives. Can't decide what to order? No problem! The sampler dinner is a perfect choice – it comes with pastichio, mousaka, gyro meat, grilled chicken, souvlaki, pita bread, Greek salad, and tzatziki.
Croissants Bakery & Bistro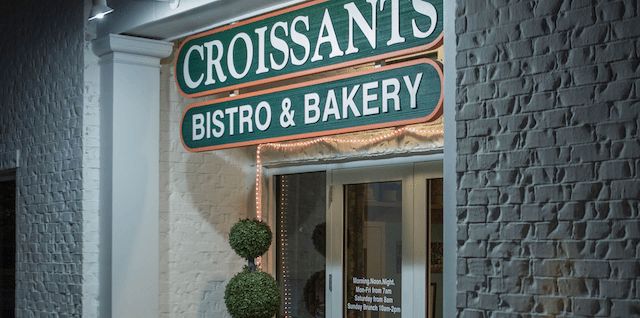 At Croissants Bistro, people come to get brunch in an atmosphere that looks like it was borrowed from the French Riviera. With wicker seating and striped awnings, you'll feel as though you're right on the water's edge. The main attractions are always a toss-up between bananas foster French toast or the croque madame, but the mango mimosa is never in question.
Big Mike's Soul food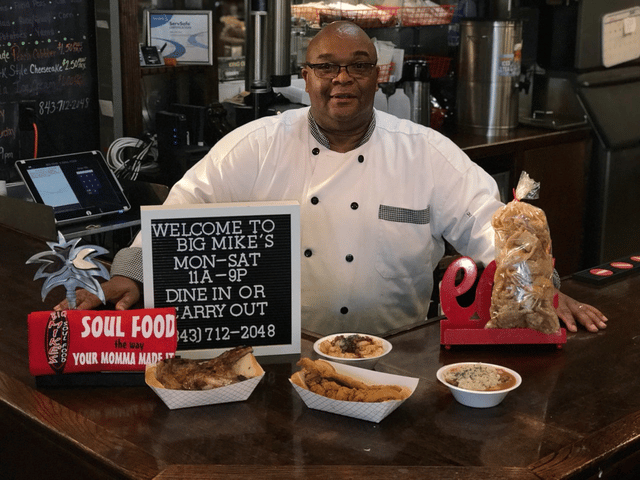 Big Mike's offers traditional soul food that will remind you of your mother's home cooking. The menu features Southern classics like chicken sausage gumbo, seafood baskets, fried fish sandwiches, and shrimp and grits. Order the house special combo meal, which comes with your choice of meat (we recommend fried chicken), three sides, and a piece of cornbread. Be sure to take advantage of refills on their delicious homemade sweet tea!
Looking for destinations to camp this fall? Check out Lake Ashley Park
Cafe Old Vienna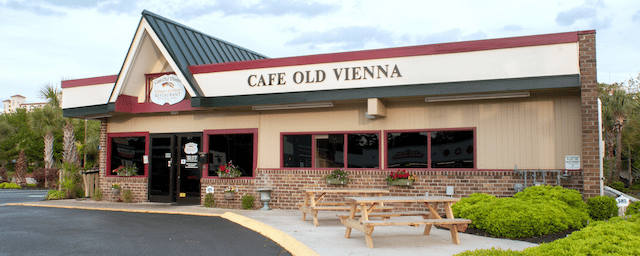 The Horvath's, a married couple, have been serving traditional beer garden food to the Grand Strand for over 20 years. With nearly a dozen different types of schnitzels, Viennese goulash, pierogies, and bratwurst on the menu- all served with sides such as spaetzle and red cabbage- you're in for a real treat. And let's not forget about the drinks! The beer menu consists mostly of German-Austrian lagers, hefeweizens, and pilsners, perfect to wash down your meal. Lederhosen-clad servers will bring your order out to you so that you can fully immerse yourself in the experience
Conclusion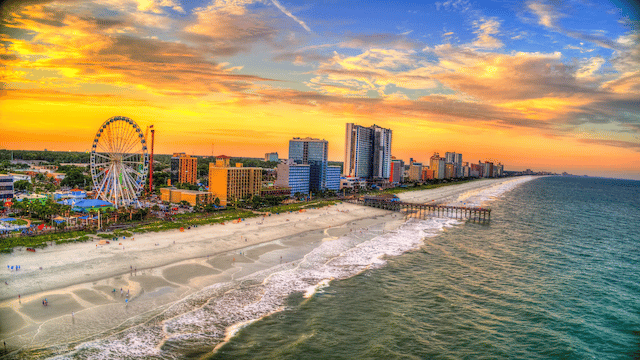 These are only a few of the great restaurants that Myrtle Beach has to offer. No matter what you're in the mood for, you're sure to find something to your taste. So come on down and enjoy the food – and the view!
Need An RV To Tour Myrtle Beach?
If you need an RV to take on your Myrtle Beach adventure, check out our RV rental discounts. We offer a wide variety of options, from the economy-minded small camper to the large luxury RV. All our RVs come decked out with various appliances that would make any home envious. So what are you waiting for? Book your RV rental today and visit Myrtle beach!