If you are looking for a beautiful beach with a quiet charm to relax on, look no further than Litchfield Beach in South Carolina. This stunning stretch of soft sand is conveniently located just north of Myrtle Beach and is quickly becoming a popular tourist destination.
With its white sand beaches and crystal-clear waters, it is easy to see why this Grand Strand beach is a favorite of visitors from all over. There are several activities to enjoy at Litchfield Beach as well.
This article will provide some general information about Litchfield beach SC and discuss the features and amenities that make it so special. So if you are planning a trip to South Carolina, this guide will show you why Litchfield Beach is a truly lovely respite for family or friends.
General Information About Litchfield Beach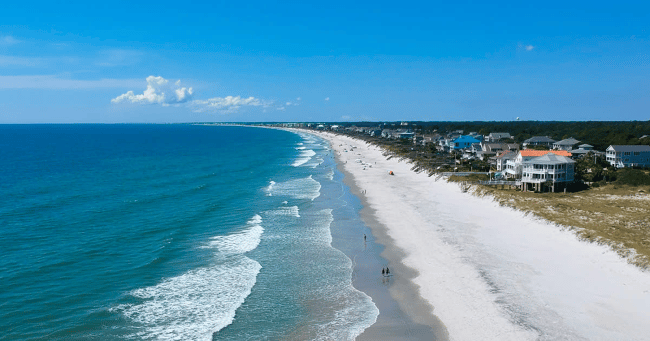 There are several facts about Litchfield Beach before you plan a trip. They include:
Established Over three decades ago: Litchfield Beach was established in 1978 by the Litchfield Company and has been operating in the local community ever since. The Litchfield company was dedicated to preserving the natural aesthetic beauty and wildlife of this 8-mile stretch of shoreline, making it a great destination for those looking for some peace and quiet away from the hustle and bustle of Myrtle Beach.
Located Along the Atlantic Coast: Litchfield Beach is located on the Atlantic Ocean just north of Myrtle Beach and south of Pawleys Island. It stretches along a two-mile stretch of coastline in Georgetown County, South Carolina. Litchfield Beach also offers a chance to explore South Carolina's Hammock Coast, with its untouched swamps, forests, and wildlife.
Deep History: In the 1700s, Litchfield Beach was once a rice plantation operating on the banks of the Waccamaw River. The plantation has since been converted into a residential community, but its history still remains in the form of old buildings and ruins dotting the landscape.
Borders Various Communities: Litchfield Beach Borders Huntington Beach State Park to the north and several other communities, such as Pawleys Island to the South, a few public access areas, and the historic Georgetown.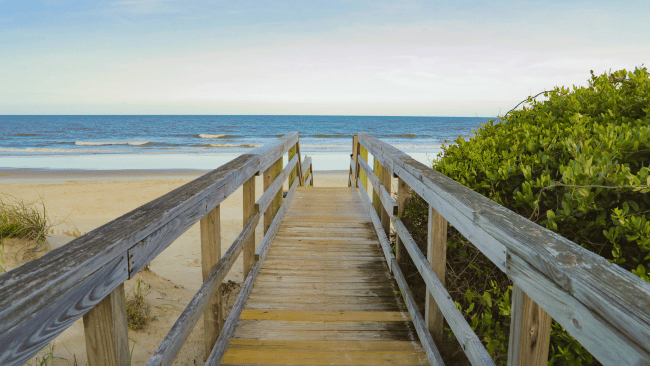 Dog-Friendly Beach: Litchfield Beach is a great destination for those traveling with their four-legged friends. Dogs can roam the beach under supervision and even take a dip in the ocean. However, there are leash requirements for all pets between 9 a.m. and 7 p.m. At other times, dogs may be off-leash if they are trained for voice command and can be demonstrated to law enforcement officers when asked.
Golf Resort: Another essential piece of information about Litchfield Beach is that a golf resort is on the premises. The Waccamaw Golf Trail of Pawleys Island area offers several world-class courses, perfect for beginners and experienced golfers.
Different from North Litchfield Beach: It is important to note that Litchfield Beach differs from North Litchfield Beach. They are both located along the same stretch of coastline but have distinct vibes and attractions. North Litchfield beach lies miles north of the regular one.
These are just some general information about Litchfield Beach in South Carolina. This beach is quickly becoming a popular tourist destination for its natural beauty and various activities. Keep reading to know more about its features and amenities.
Features And Amenities At Litchfield Beach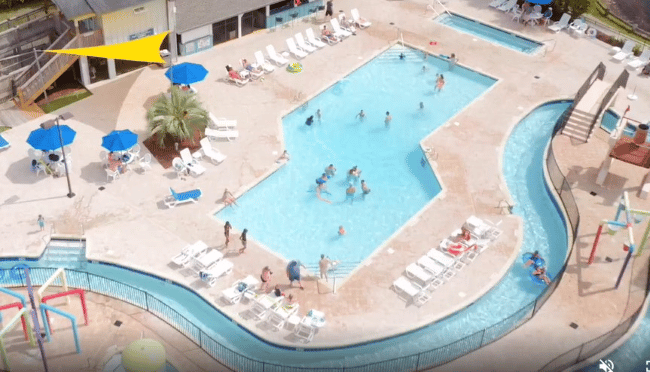 Litchfield Beach has a lot to offer visitors. From outdoor adventures, water sports, and nearby attractions, here are some of the features and amenities that make Litchfield Beach a great destination:
A Beautiful Beach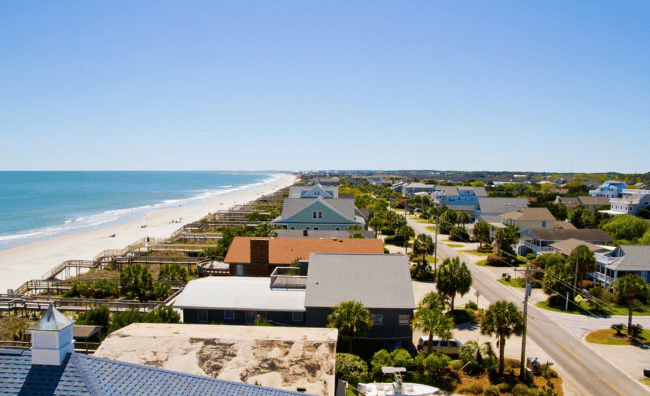 The pristine beach at Litchfield is one of its main attractions. With miles of shoreline, beachgoers have plenty of space to spread out and enjoy some time in the sun. There are also a few beachfront restaurants for visitors to grab a bite and enjoy an ocean view.
Swimming Pools And Lazy River
Litchfield Beach resort has indoor and outdoor swimming pools for visitors to enjoy. The outdoor pool is located on the beach and offers a great coastline view. The indoor pool also has an area designated with lounge chairs and umbrellas, perfect for getting out of the sun during peak hours.
Restaurants
There are several restaurants at Litchfield Beach that offer a variety of cuisines. From classic American dishes to seafood and Italian cuisine, visitors can find something to satisfy their cravings. Most restaurants are also within walking distance from the beach, making it easy for guests to enjoy a delicious meal right after taking a dip in the ocean.
Some of the popular restaurants at Litchfield Beach include The Deck Tiki Bar and Grill, Coastal Scoops Ice Cream Shoppe & General Store, and so on.
Health And Fitness Center
Litchfield Beach also has a health and fitness center for visitors to stay active during their trip. The center offers various classes, such as yoga, pilates, and Zumba. They also have personal training sessions available for those who want to work out with a professional trainer.
Shopping Centers
If you're looking for a place to do some shopping, Litchfield Beach has plenty of stores to explore. From boutique shops to souvenir stores and art galleries, there is something for everyone here.
Tennis Court
The beach also has a professional-grade tennis court available for guests. Whether you want to practice your skills or have a friendly game of doubles, the court provides an enjoyable and fun atmosphere for all ages.
Bike Rentals
Bike rentals are available at Litchfield Beach if you want to explore the area. Visitors can rent a bicycle and enjoy a peaceful ride along the coast while taking in the stunning views of the beachside scenery.
Kids' Playground
Litchfield Beach also has a playground for children who want to play and have fun. The playground includes swings, slides, climbing structures, and other outdoor activities for kids to enjoy.
Dog Park
Litchfield Beach is also a great destination for families with pets. There are dog parks located near the beach where visitors can take their furry friends for a walk and play fetch.
Beach Chair Rentals
Beach chair rentals are also available at Litchfield Beach. Visitors can choose from various chairs, umbrellas, and tents to make their time on the beach more enjoyable.
Restrooms
For visitors' convenience, the beach also has a few restroom facilities for them to use. The restrooms are clean and well-maintained, making sure that everyone stays comfortable during their stay at Litchfield Beach.
Parking Spaces
Litchfield Beach has plenty of parking spaces available for visitors. The beach also offers car-charging stations for electric vehicles, making it easier for guests to stay on the go during their visit.
Activities And Attractions At Litchfield Beach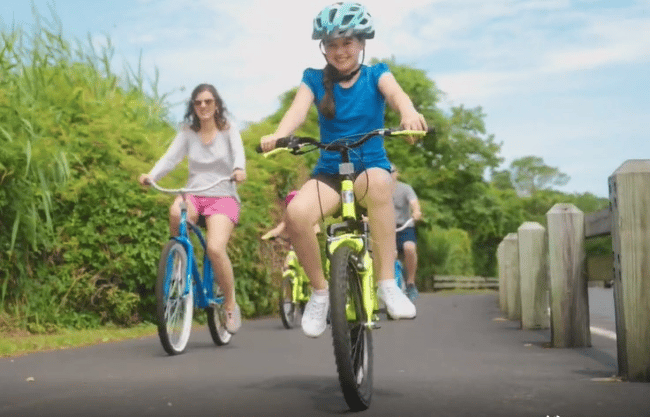 There are many fun activities and attractions to enjoy at Litchfield Beach. Here are just a few of the things that visitors can do during their stay:
Golfing: The Litchfield Beach golf course is one of the most attractive golf courses in South Carolina. It is a full 18-hole, par 72 course and offers an exceptional game of golf with stunning views of the Atlantic Ocean.
Fishing: Litchfield Beach also has plenty of fishing spots perfect for anglers who want to catch fish. The beach offers various types of fish, such as redfish, flounder, and sea bass.
Surfing: The beach is a great spot for beginners to learn how to surf. Professional instructors can teach visitors the basics of surfing and help them get comfortable in the water.
Boating: For those who want to be out on the water, Litchfield Beach has plenty of boat docks and marinas available. Visitors can rent a boat or pontoon, explore the coastline, and catch some stunning views of the area.
Bird Watching: The beach is also an ideal spot for bird-watching enthusiasts. The variety of birds that can be found in Litchfield Beach includes pelicans, ospreys, herons, and gulls.
Dining: Litchfield Beach also has plenty of dining options to choose from. Visitors can enjoy a meal at one of the local restaurants or grab a snack from the beachside food stands.
Sporting Activities: Litchfield Beach has plenty of sporting activities available for those who want to stay active while at the beach. Visitors can participate in volleyball, beach tennis, and other sports activities.
Visit Lowcountry Zoo: For a family-friendly activity, visitors can visit the nearby Lowcountry Zoo at Brookgreen Gardens. The zoo has over 90 species of animals and offers various educational programs and interactive exhibits.
Nearby Attractions: The area also offers plenty of nearby attractions like Brookgreen Gardens, Huntington Beach State Park, and Atalaya Castle. These attractions allow visitors to explore the local history and culture or enjoy some outdoor activities.
Reviews About Litchfield Beach
Many visitors at Litchfield Beach have written positive reviews about their experience. Here are some of the reviews about this beautiful beach:
"I stayed here for a week, and it is one of the best places I have stayed in 25 years. It is clean and well-kept. I recommend staying here if you are in the area. The private beach was great and very enjoyable. It is calm, unlike the public beach in Garden City, just a few miles away. All in all, a great place to visit," Dale Green shares.
"We love vacationing here, and the area is very nice. The best part is that we can bring our pets and have nice accommodations. It's been a good experience, and our dog loves going to the beach," Alexandra Szykowny says.
Planning To Visit Litchfield Beach?
If you are looking for the perfect beach destination in South Carolina, then Litchfield Beach is the place to go. This beach offers plenty of activities, attractions, restaurants, and more. With its stunning views and beautiful surroundings, you can't go wrong with a visit to Litchfield Beach.
This is why Cozy Turtle RV Rentals is dedicated to making your vacation to Litchfield Beach enjoyable. We provide our customers with quality RV rentals that are fully equipped and include all the amenities you need for a hassle-free vacation. Kindly contact us to get the best deals and discounts on all RVs.