Huntington Beach State Park is one of the most popular state parks in South Carolina. It offers visitors a wide variety of amenities and attractions, making it perfect for a day trip or weekend getaway. This blog post will discuss everything you need to know about Huntington Beach State Park. We will also provide information on its amenities attractions and list some reviews from visitors who have already experienced this wonderful park!
Why You Should Visit This State Park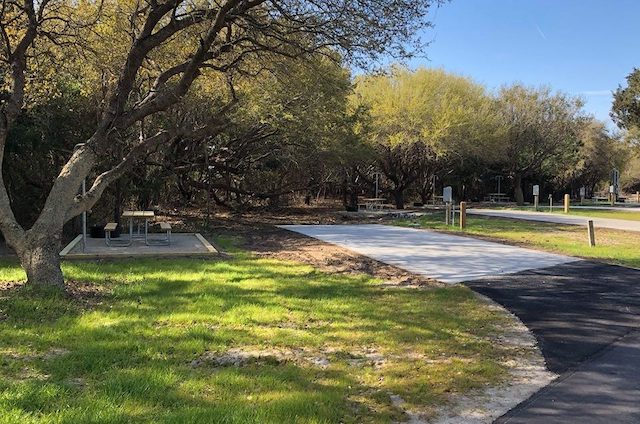 At Huntington State Park, you have access to one of the most outstanding landmarks in South Carolina, the grand strand beach!
Celebrate your love of the sea with sea breeze camping, enjoy the finest surf fishing in South Carolina and finally witness all the magnificent bird species in our coveted bird watching sessions. However, this is not all Huntington Beach State Park has to offer.
You can also visit the Atalaya! What's the Atalaya? Well, this is a picturesque, Moorish-style winter home in South Carolina. It is home to Archer and Anna Hyatt Huntington, who left the park and adjacent Brookgreen Gardens as their legacy.
The park's many programs, including the opportunity to get up close and personal with loggerhead turtles and other threatened plant and animal species, will appeal to nature lovers. And don't forget to look out for alligators in the park's freshwater lagoon!
Lastly, The Atalaya Arts and Crafts Festival, which takes place in September at the former home of Archer and Anna Hyatt Huntington, is one of Huntington Park's most popular art events. If you're an art lover, make sure you attend this event!
Fun Facts About Huntington State Park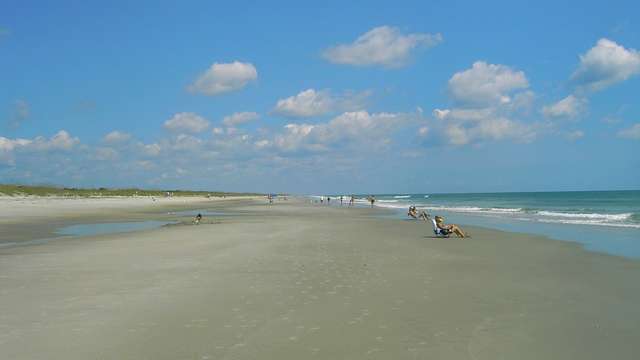 It has 1 National Historic Landmark, Atalaya, the winter home of Archer and Anna Hyatt Huntington.
It possesses 3 miles of pristine beach for swimming, running, fishing, or just relaxing.
There are 173 campsites at Huntington Beach State Park. That is; 107 standard campiest with water and electricity, and 66 full-hookup sites with water, sewage, and electricity available for camping.
Six rustic tent sites for tent camping only.
You can visit Atalaya castle at murrells inlet.
Three picnic shelters available for group gatherings.
The park is home to hundreds of different species of birds.
The popular annual Atalaya arts and crafts festival, held every September for over 40 years in the Atalaya home, is one of the area's most popular arts and crafts festivals.
Finally, this park has over 2500 acres located in Murrells Inlet.
Things To Do At Huntington Beach State Park
Fishing: Huntington Beach offers a variety of fishing opportunities. Surf-fishing and pier fishing are allowed. However, a valid S.C. fishing license is required.
Boating And Beach Access: A boat ramp is available for your convenience. Asides from this, you have access to the beach!
Swimming: Swimming is allowed in the Atlantic Ocean in other areas at your own risk.
Wireless Internet Access: Complimentary wi-fi is available in our campground and at the park Visitors Center. Please contact the Visitor Center for password information.
Bird Watching: Huntington Beach State Park is one of the best places on the East Coast for bird watching. Over 300 species of birds have been spotted in the park.
Geocaching: Huntington Beach State Park is a "Geocache Friendly" park. For more information on geocaching, please visit the official Geocaching website at geocaching.com.
Hiking: The park has two hiking trails; Sandpiper pond nature trail, which is a 2-mile hike, and Kerrigan nature trail, which is a 0.3 miles hike.
Camping Information
Each site, with the exception of the designated tent sites, has water and electrical hookups as well as close access to hot showers and restrooms. Some sites have sewer hookups. All suites have complimentary wi-fi access.RVs up to 40 feet can be parked at several locations, as well as RVs up to 30 feet.
Campers may use the sites with water and electricity, but there is also a special walk-in tent site area that includes tent pads and central water.
Reviews
Michelle Bowen [Verified Google Review] Shares:
"The water was amazing, with some really neat signage and buildings for Restrooms and the gift shop. The area for viewing the marshes was spectacular!!! I wish Atalayah Castle hadn't been closed for an event, but understand. And the Nature Center is definitely worth checking out!"
Jay S [Verified Google Review] Shares:
"Perhaps one of the best state parks I have ever visited. The beach was amazing and wildlife areas were top notch, especially for wildlife photography or birding."
Conclusion
Huntington Beach State Park is a great place to visit for its art events, pristine beach, and variety of activities available. It also has RV camping and wireless internet access.
If you are planning a stay at Huntington Beach State Park, the Cozy Turtle RV team would be delighted to assist you in planning your next family vacation. We specialize in RV rentals and have assisted numerous families in finding the perfect RVs for rent at affordable rates. Call us today if you are searching for an inexpensive way to go camping!