South Carolina is known for its many tourist destinations, restaurants, beaches, and other attractions that provide southern hospitality. The state is also home to the Backwoods Quail Club, a favorite among locals and visitors alike.
The Back Woods Quail Club, located in the heart of Georgetown county, is quickly becoming one of the most popular destinations in South Carolina, and for a good reason. This club offers guests a chance to experience all that the great outdoors has to offer. From hunting and fishing to hiking and camping, Back Woods Quail Club has something for everyone.
This article will give detailed information about the Back Woods Quail Club and what guests can expect when they visit. We will also highlight some of the events and activities at this unique destination.
History Of The Backwoods Quail Club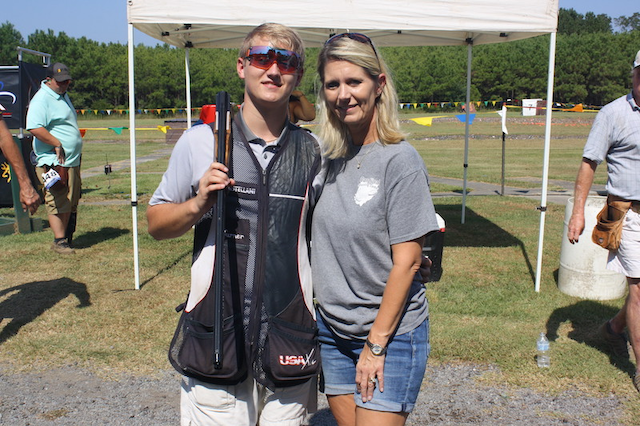 Before diving into all that the Back Woods Quail Club offers, it is essential to understand a little bit about the club's history. The Back Woods Quail Club was established in the 1970s by a group of passionate outdoorsmen who wanted to create a place where people could come together and enjoy all that nature has to offer.
Although the Back Woods Quail Club is under the management of Rick Hemingway, the state-of-the-art shooting venue started as a farm owned by Rick's father, Edsel Hemmingway, a prominent Georgetown County businessman and farmer. Edsel Hemingway started allowing some wingshooters to form a club that hunts wild quail on his land, but as time went by and the farm expanded, the number of wild birds was reduced. The club then added preserved birds and released coveys to keep up with demand.
Rick Hemingway was always passionate about expanding the property, which became a reality when he graduated high school in the 1990s. He convinced his dad to lend him some money to transform the family farm into a full-fledged hunting destination and park. Rick Hemmingway introduced sporting clays to the already-prospering quail hunter's paradise. He did this a few years later at a different club, which led to Back Woods Quail Club expanding to include clay target shooting. After that, the Georgetown County club became a famous attraction for locals and tourists.
The Back Woods Quail Club has provided guests with a unique outdoor experience ever since it opened its doors. From corporate events to family gatherings, the Back Woods Quail Club is the perfect place to enjoy all nature offers.
General Information About Back Woods Quail Club
Here are some facts about Back Woods Quail Club:
Located In Georgetown, South Carolina
Back Woods Quail Club is located at 647 Hemmingway Lane, Georgetown, SC 29440. This South Carolina destination is situated directly off Highway 51 in the Rhems community, and you can access Myrtle Beach or other places in South Carolina, Charleston, and Florence from here.
Over 15,000 Acres Of Land
Back Woods Quail Club is situated on Old Morrisville Plantation with over 15,000 acres of open fields, timber lands, and wooded areas. This vast land provides plenty of room for all sorts of outdoor activities.
Open To The Public
The Back Woods Quail Club is open to the public and provides various services and amenities for guests. It is open seven days a week, with operating hours from 8:00 a.m. until 5:00 p.m., and membership is not required.
Looking for other destinations to camp this fall? Check out Hideaway RV Resort!
Amenities At Backwoods Quail Club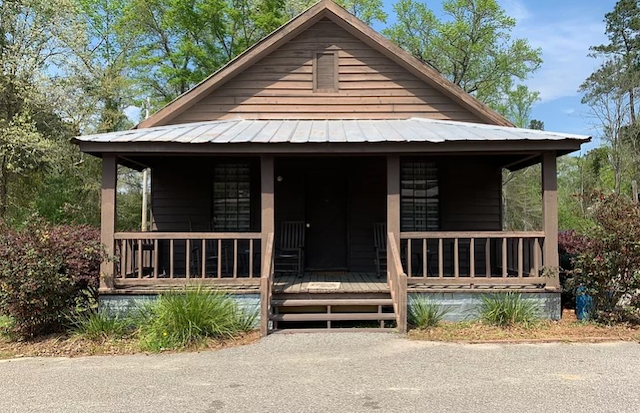 Visiting Backwoods Quail Club is a unique experience that is perfect for nature lovers and outdoor enthusiasts. This destination offers various amenities, including:
Lodging Accommodations
Many visitors come to Back Woods Quail Club for an overnight or weekend getaway. The club offers lodging accommodations, including hotel rooms, cabins, and RV hookups.
Dining Options
Back Woods Quail Club has a full-service restaurant on site that serves breakfast, lunch, and dinner. The menu items feature several Southern classics, such as fried chicken, shrimp, and grits.
Banquet Facilities
The Back Woods Quail Club is a popular venue for weddings, corporate events, and family gatherings. The club offers banquet facilities that can accommodate up to 500 guests.
Large Parking Space
The Back Woods Quail Club has a large parking lot that can accommodate cars, RVs, and buses. The parking space is large enough for over 500 vehicles.
Different Sporting Clay Courses
The Back Woods Quail Club is home to five different sporting clay courses. These courses are designed for recreational shooters of all skill levels and provide a challenging and fun experience.
Free WiFi
Access to the internet is available for all guests at Back Woods Quail Club. The club offers free WiFi in all public areas, including the lodge, restaurant, and banquet facilities.
Gunsmith Shop
Hunting is one of the main attractions at Back Woods Quail Club. The club has a gunsmith shop on site that can provide guests with all the supplies and equipment they need for a successful hunt.
Fishing ponds
The Back Woods Quail Club is also an excellent place for fishing. The club has two fishing ponds that are stocked with bass, catfish, and bream.
Picnic Areas
The Back Woods Quail Club has several picnic areas that are perfect for enjoying a meal outdoors. The picnic areas are located throughout the property and offer scenic views of the surrounding area.
Restrooms And Showers
The Back Woods Quail Club has restrooms and showers that are available for all guests. The bathrooms are located in the lodge, restaurant, and banquet facilities.
Looking for other destinations to camp this fall? Check out Foster Creek RV Park!
What To Do At Back Woods Quail Club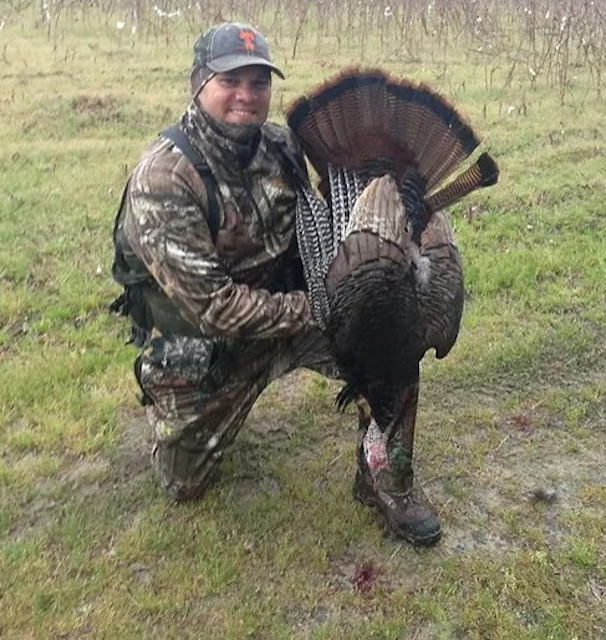 There is no shortage of things to do at Back Woods Quail Club. This destination offers various activities, including:
Hunting
Back Woods Quail Club is a paradise for hunters. The club offers various hunting experiences, including quail hunts, deer hunts, hog hunts, and turkey hunts. Visitors should know that the hunting seasons for each game varies.
During hunting, an experienced guide with professionally-trained dogs can accompany each party, but visitors can bring their own dogs if they wish. Hunting parties are limited to a maximum of three guns, with only two shooting at once.
Fishing
The Back Woods Quail Club is also a great place for fishing. Visitors can bring their fishing gear or rent gear from the club.
Clay Shooting Sports
Sporting clays is a type of clay pigeon shooting, often regarded as "golf with a shotgun" because a typical course includes ten to fifteen different shooting stations laid out over natural terrain. Sporting clays courses simulate the unpredictable nature of live-quarry shooting by presenting different trajectories, angles, speeds, elevations, distances, and target sizes.
Visitors can participate in sporting clays by joining a group or taking private lessons. The Back Woods Quail Club also offers corporate team-building events and special occasions.
Trap And Skeet Shooting
Trap and skeet shooting are shotgun sports involving shooting clay pigeons launched into the air. Trap shooting is a game of chance where the clay target is launched from a single "house" or machine in front of the shooter. In skeet shooting, two "houses" are positioned at different angles, and the shooter must hit targets crossing in front of them.
The Back Woods Quail Club offers both trap and skeet shooting for visitors. Guests can participate in group or private lessons, as well as corporate events and special occasions.
Gator Cup
The Gator cup is one of the best events at Back Woods Quail Club. It is a three-day event that includes a BBQ cook-off, live music, and of course, the best sporting clay tournaments in all of America. The event takes place in March and is open to the public.
Explore Nearby Attractions
If you are lodged in one of the areas near Back Woods Quail Club, you can explore some other attractions. One recommended attraction is Congaree National Park, the largest intact expanse of old-growth bottomland hardwood forest in North America. The park offers various activities such as canoeing, kayaking, bird watching, and hiking.
Another recommended attraction is the South Carolina State Museum. The museum is located in Columbia, South Carolina, and offers four floors of permanent and changing exhibitions that focus on natural history, art, science, and technology. Visitors can also participate in hands-on activities, educational programs, and special events.
These are just some of the activities and attractions you can enjoy when visiting Back Woods Quail Club.
Reviews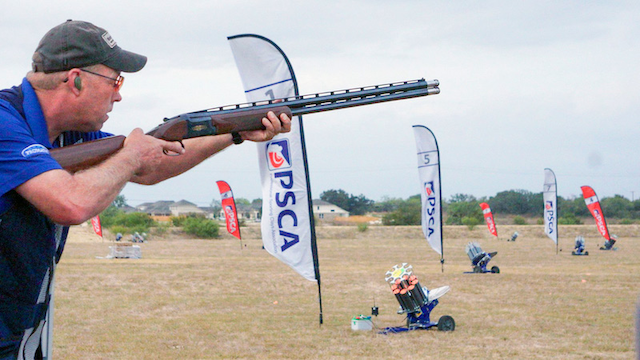 You may wonder what other people say about their experience at Back Woods Quail Club. Here are some reviews from past visitors:
"Best Clay Course in the States. Never seen anything like it. I'll be back soon. Service was great; Rick Hemmingway and the staff were very polite. I even ran into friends back home also what a coincidence," D. Fox shares.
"Amazing place for the Sportsman. The ranges are excellent. The Sporting Clays are unparalleled. If you get a chance to eat a meal here, it is just fantastic true Southern cuisine. The guides are great, and I've never had a bad bird trip. We really enjoy everything this club has to offer. It's conveniently located not too far from Charleston. If you're just coming out to shoot the ranges or spending a day, there is plenty to keep you busy, and the entire operation is first class," William Bamford shares.
Want To Visit Back Woods Quail Club?
If you are looking to visit Back Woods Quail Club, let Cozy Turtle RV Rentals help you out. Cozy Turtle RV Rentals offers various RV rental options for your convenience. We have everything needed to make your vacation hassle-free. Kindly contact us to learn more about our RV rental options and rates!