Welcome to Myrtle Beach, a food lover's paradise! With a diverse range of cuisines and dining experiences, restaurants Myrtle Beach offers something for everyone. From fresh seafood and international flavors to Southern comfort food and family-friendly dining options, there's a delicious meal waiting for you. Ready to embark on a culinary adventure? Let's dive in!
Key Takeaways
Experience the seafood sensations of Myrtle Beach with its varied selection of restaurants, oceanfront spots and Calabash-style cuisine.
Enjoy international flavors like Asian & sushi delights, Mexican fiesta and European elegance!
Treat yourself to Southern comfort food, breakfast/brunch hotspots or dinner shows with live music & entertainment for an unforgettable vacation.
Myrtle Beach Seafood Sensations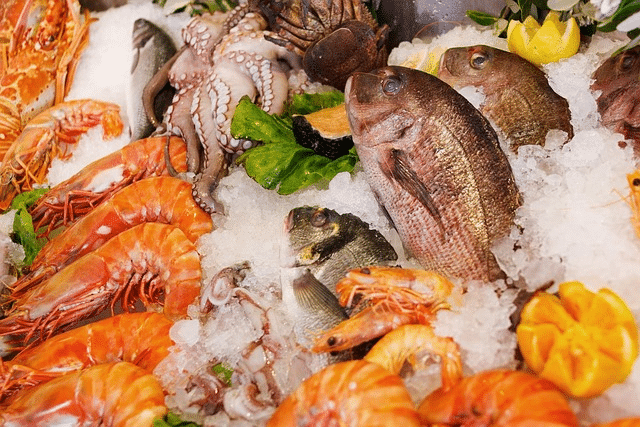 Nothing says Myrtle Beach quite like fresh seafood. This coastal city is known for its abundance of seafood restaurants, offering everything from oceanfront dining with breathtaking views to Calabash-style cuisine and all-you-can-eat seafood buffets.
Rest assured, your specific seafood preference will guide you to a fulfilling and scrumptious meal.
Oceanfront Seafood Spots
Imagine indulging in mouthwatering seafood dishes while taking in the stunning ocean views. That's precisely what you'll experience at Myrtle Beach's oceanfront seafood spots. RipTydz Oceanfront Grille & Rooftop Grille. The bar is a must-visit, offering a variety of tasty dishes like Smoked Gouda Chicken Egg Rolls, Rip'n Shrimp, Mac N Cheese Burger, Fried Shrimp Boat, and their signature jumbo lump crab cakes.
Bimini's Oyster Bar & Seafood Market, which also features a sushi bar and dining room, is another fantastic oceanfront seafood spot, serving up delectable fried scallops, mahi mahi fingers, oyster shooters, and their famous she crab soup.
And don't forget about Sea Captain's House, a Myrtle Beach icon with a rich history and breathtaking ocean views. Wherever you decide to dine at sea captain's house, expect to relish the freshest seafood amidst memorable vistas.
Calabash-Style Cuisine
Originating from Calabash, North Carolina, Calabash-style cuisine is a regional favorite along the Grand Strand in Myrtle Beach. The signature trait of Calabash-style cooking is the light breading and frying of seafood, resulting in a crunchy and flavorful treat.
Experience this delicious regional dish at restaurants like Captain George's Seafood Restaurant, Crab Catchers, and The Original Benjamin's Calabash Seafood. You'll be transported to the heart of Calabash with every delicious bite!
Seafood Buffets
If variety is what you crave, Myrtle Beach's seafood buffets will not disappoint. With all-you-can-eat options, you can indulge in a wide selection menu of fresh seafood dishes to your heart's content.
Captain George's Seafood Restaurant is a popular choice, offering a delicious seafood buffet with favorites like Steamed Clams, Sea Leg Salad, homemade bread, and stuffed mushrooms.
Captain Benjamin's Calabash Seafood Buffet is another must-try, renowned for their:
hush puppies
clam strips
stuffed flounder
shrimp alfredo
clusters of crab legs
It's a seafood lover's dream come true!
International Flavors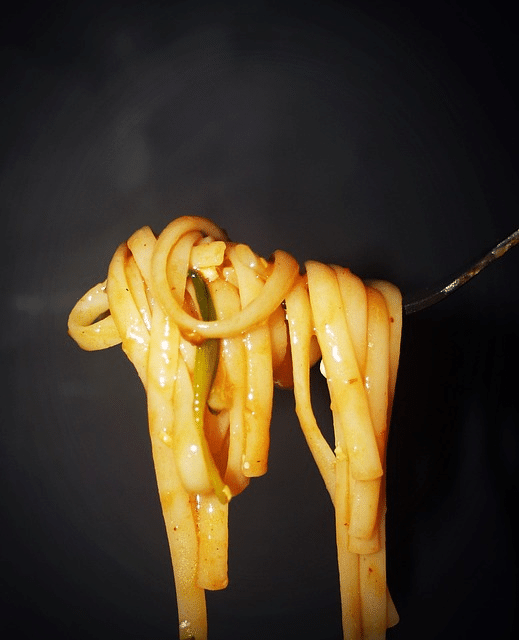 Beyond just seafood, Myrtle Beach brims with a myriad of international flavors to tantalize your palate. From Asian and sushi delights to Mexican fiestas and European elegance, Myrtle Beach has something for everyone.
Embark on a global culinary journey without stepping away from the Grand Strand.
Asian & Sushi Delights
For the best Asian and sushi dining options in Myrtle Beach, look no further than Thai Season and Yamato. Thai Season offers an array of delectable dishes, including pad thai, tom kha gai, papaya salad, and a selection of vibrant Thai curries. You'll be transported to the streets of Thailand with every bite!
At Yamato, you'll find irresistible Japanese steakhouse cuisine, including dishes like Shrimp Cake and Basil Eggplant. Don't forget to try their housemade Yum Yum Sauce, a perfect accompaniment to any dish. Satisfy your cravings for Asian flavors and sushi delights at these top-notch Myrtle Beach restaurants.
Mexican Fiesta
Spice up your Myrtle Beach dining experience with a visit to Habaneros, where you can enjoy a flavorful Mexican fiesta. Treat yourself to their signature Pollo a la Crema dish, or share the scrumptious Shrimp Fajitas for two with a friend.
La Poblanita Restaurant is another fantastic option, serving authentic Mexican cuisine that will have you coming back for more. Ole!
European Elegance
Experience the sophistication of European dining right in Myrtle Beach at restaurants like Jerusalem Mediterranean Restaurant & Bar and Villa Tuscanna. Jerusalem offers a fusion of European and Middle Eastern cuisine, with must-try dishes like Dolma, Baba Ganoush, and slow-roasted Chicken Tagine.
At Villa Tuscanna, savor the flavors of Italy with their Penne Alla Vodka, a surefire way to delight your palate. Indulge in the elegance of European cuisine during your Myrtle Beach vacation.
Southern Comfort Food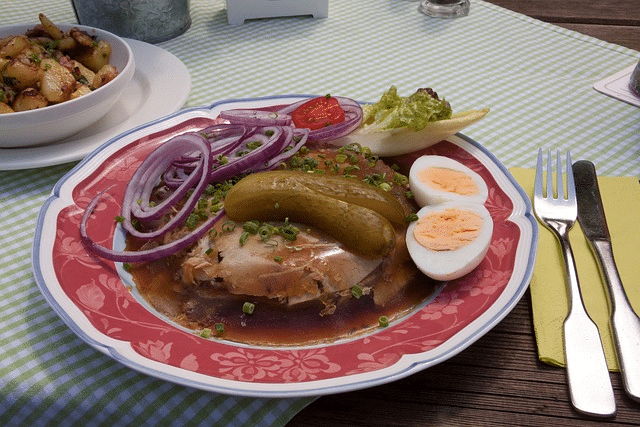 For those yearning for the flavors of home, Myrtle Beach boasts an array of Southern comfort food to satisfy your hunger. From finger-licking BBQ to crispy fried chicken and soul food gems, it's time to dig in and discover the best comfort food the Grand Strand has to offer.
BBQ Heaven
Finding BBQ heaven in Myrtle Beach is easy with top-notch barbecue joints like Big D's and Little Pigs BBQ. These restaurants serve up mouthwatering smoked meats and classic Southern sides that'll have you coming back for seconds.
Don't miss the hickory-smoked butts at Little Pigs BBQ, or the coleslaw – a perfect accompaniment to your meal.
Fried Chicken Favorites
Fried chicken fans rejoice! Myrtle Beach is home to some of the best fried chicken spots around. Simply Southern Smokehouse offers classic Southern-style fried chicken with a crispy, golden-brown coating that's simply irresistible. Pair it with their delicious sides like coleslaw, mashed potatoes, and macaroni and cheese, and you've got yourself a true Southern feast.
Another fried chicken favorite in Myrtle Beach is Maryland Fried Chicken. Known for their light, crunchy coating, their fried chicken will have you hooked from the first bite. Whether you prefer Southern-style or Maryland-style, Myrtle Beach's fried chicken scene has your cravings covered.
Soul Food Gems
Discover the soul food gems of Myrtle Beach at the famous Big Mike's Soul Food and Simply Southern Smokehouse. These restaurants offer authentic Southern dishes in a warm and welcoming atmosphere.
From fried chicken and collard greens to mac and cheese, you'll find all your soul food favorites here, including a delicious french onion soup. Satisfy your cravings and experience the true taste of the South.
Breakfast & Brunch Hotspots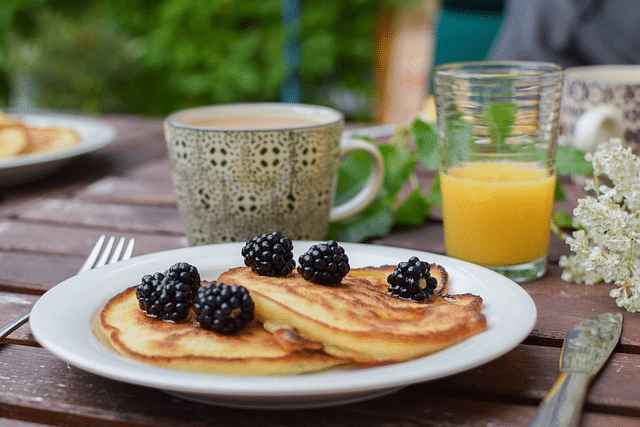 Start your day right with Myrtle Beach's best breakfast and brunch hotspots. Indulge in sweet morning treats, savor savory breakfast classics, or enjoy a boozy brunch with friends. No matter your preference, these spots have something for everyone.
Sweet Morning Treats
For those with a sweet tooth, Myrtle Beach offers an array of delightful breakfast treats. At Johnny D's Waffles, you can indulge in their Punch of Protein Omelette or their famous Pecan Waffle. Trust us, you won't want to miss out on these sweet and satisfying breakfast options.
Croissants Bistro & Bakery is another hotspot for sweet morning treats. Their bananas foster French toast and croque madame are must-try dishes that will leave you craving more. With so many delicious options to choose from, it's easy to satisfy your sweet tooth in Myrtle Beach.
Savory Breakfast Classics
If you prefer savory breakfast options, Myrtle Beach has plenty to offer. At Blueberry's Grill, you can enjoy their delicious omelets and Monte Cristos, perfect for a filling and flavorful start to your day. With their cozy atmosphere and friendly staff, Blueberry's Grill is a top choice for breakfast lovers.
Sea Captain's Guide to the Sea. House, known for its ocean views and Seafarer Omelet, is another fantastic option for savory breakfast classics. For a more casual setting, check out sister restaurant Johnny D's Waffles, where their famous Breakfast Burger and Turkey Triple Club are sure to hit the spot.
Catering to all tastes, Myrtle Beach's breakfast scene offers an abundance of choices.
Boozy Brunches
Looking to add a little excitement to your brunch or lunch plans? Myrtle Beach's boozy brunch spots offer refreshing mimosas, bloody marys, and other morning cocktails to kickstart your day. Some of the top boozy brunch spots in Myrtle Beach include:
Johnny D's Waffles and Bakery
Eggs Up Grill
Atlas Tap House
Banditos Cantina
Strong Waters Craft
These establishments offer fantastic boozy brunch options for locals to enjoy with friends.
So, why not raise a glass and toast to a fantastic Myrtle Beach vacation?
Family-Friendly Dining
Ideal for families, Myrtle Beach offers a broad array of dining options that appeal to all age groups. From themed restaurants and boardwalk eateries to budget-friendly bites, there's a delicious meal waiting for everyone in your family.
Themed Restaurants
Add some fun to your family dining experience with a visit to Myrtle Beach's themed restaurants. Pirates Voyage, Medieval Times, and DinoLand Cafe offer unique dining experiences that will captivate the whole family. Enjoy delicious food while being entertained by acrobats, fire dancers, sword fights, or even life-sized animatronic dinosaurs!
These themed restaurants provide a memorable fine dining experience that your family will treasure.
Boardwalk Eateries
Take advantage of Myrtle Beach's beautiful coastal setting with a visit to one of its many boardwalk eateries. Some options include:
Dirty Don's at Boardwalk
Pier 14
Landshark Bar & Grill
Sharkey's Oceanfront Restaurant
Moe Moon's
All of these establishments offer delicious food with stunning ocean views.
Relax, enjoy the view, and enjoy a delicious meal with your family at one of these fantastic boardwalk eateries.
Budget-Friendly Bites
Vacationing on a budget? No problem! Myrtle Beach offers plenty of budget-friendly dining options for families. Captain George's Seafood Restaurant, The Original Benjamin's Calabash Seafood, and The Boathouse Waterway Bar & Grill provide affordable and delicious dining options that won't break the bank.
Enjoy great food at great prices at the restaurants in Myrtle Beach, and make the most of your vacation when you visit the Myrtle Beach area.
Live Music & Entertainment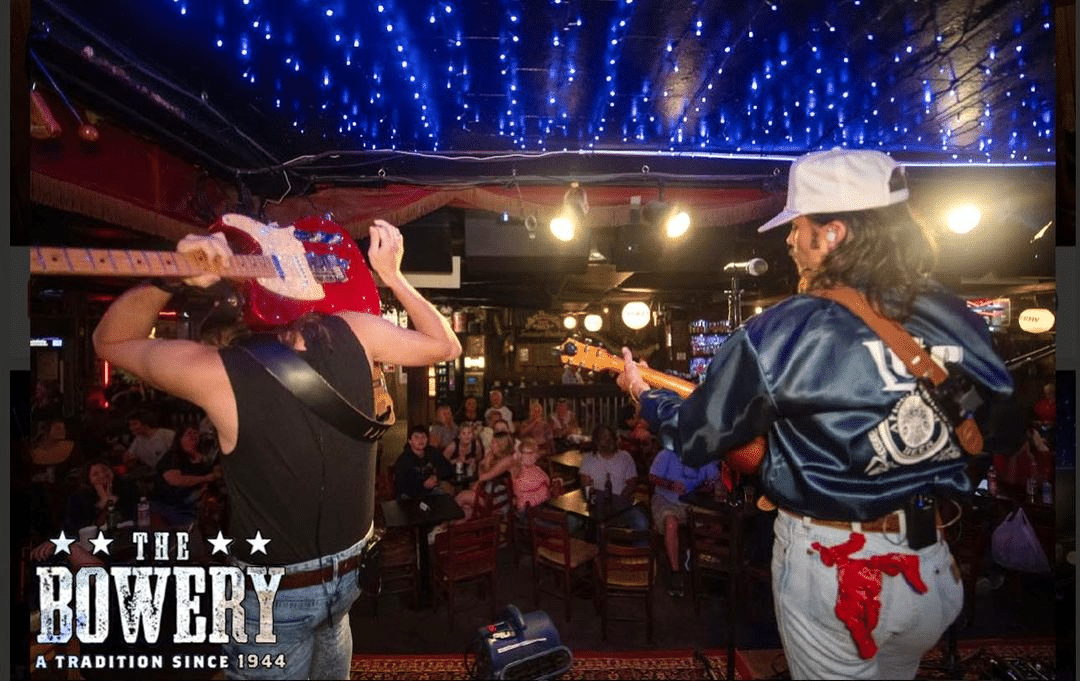 As the sun sets, North Myrtle Beach awakens with vibrant live music and entertainment, just like its counterpart, Central Myrtle Beach. From lively bars and dinner shows to happy hour hotspots, there's always something happening in this vibrant coastal city.
Prepare to unwind and immerse yourself in some memorable nightlife experiences.
Lively Bars
Myrtle Beach is home to some of the liveliest bars around, offering live music, entertainment, and a vibrant atmosphere for a night out. The Bowery, a Myrtle Beach institution, features live music and a lively atmosphere that keeps patrons coming back for more. For a more contemporary vibe, Tin Roof offers live music and DJs to keep the party going all night long.
Another great spot to check out is Hard Rock Cafe Myrtle Beach, where you can enjoy live music, delicious food, and a one-of-a-kind atmosphere surrounded by music memorabilia. No matter your taste in music or nightlife, Myrtle Beach's lively bars provide an unforgettable experience.
Dinner Shows
Combine delicious food with captivating performances at one of Myrtle Beach's unforgettable dinner shows. Pirates Voyage, Polynesian Fire, and Medieval Times Dinner & Tournament all offer unique dining experiences that will leave you thoroughly entertained.
From swashbuckling pirate battles to fiery Polynesian dance routines and thrilling medieval jousting matches, these dinner shows provide an unforgettable night of entertainment for the whole family.
Happy Hour Hotspots
Unwind at one of Myrtle Beach's top happy hour hotspots, where you can enjoy great deals on food and drinks in a relaxed setting.
Gordon Biersch Brewery Restaurant, Abuelo's Mexican Restaurant, Dirty Don's Oyster Bar, American Tap House, Tin Roof, and Bummz Beach Cafe all offer fantastic happy hour deals that will help you relax and enjoy the Myrtle Beach nightlife.
Cheers to a great vacation!
Summary
From fresh seafood and international flavors to Southern comfort food and family-friendly dining, Myrtle Beach truly offers something for everyone. Whether you're enjoying an oceanfront meal, experiencing a dinner show, or just grabbing a quick bite on the boardwalk, the culinary scene in Myrtle Beach is sure to impress. So pack your appetite and get ready for a delicious adventure in this coastal paradise!
Frequently Asked Questions
What is Myrtle Beach known for food?
Myrtle Beach is renowned for its seafood, with fresh fish and shellfish sourced from South Carolina's waters. Visitors can also find many signature dishes from other regions, like St. Louis toasted ravioli, NOLA po' boys, Baltimore crab cakes, and shrimp & grits.
Don't miss out on the local favorites like Cinnamon Roll French Toast, Corned Beef Hash, Scallops, and pulled Pork Sandwich.
How many miles long is Myrtle Beach?
Myrtle Beach is located in a 60-mile stretch of natural beauty along South Carolina's northeastern coast.
What type of cuisine is most popular in Myrtle Beach?
Seafood is the most popular cuisine in Myrtle Beach, offering oceanfront dining, Calabash-style cuisine, and seafood buffets.
Visitors to the area can enjoy a variety of seafood dishes, from fried shrimp and oysters to crab cakes and lobster. There are also plenty of restaurants that specialize in seafood, offering a wide range of dishes from around the world.