Ocean lakes family campground is the perfect place for your family's oceanfront vacation. With over 300 RV sites, you are guaranteed to have a splendid time. It is located at the southern end of Myrtle Beach and is rated amongst the top 1% of parks in the United States for outstanding customer service and facilities. Ocean lakes is also maintained by an award-winning staff who aim to provide a family-friendly resort spot all year round.
At the various ocean lakes properties, you can enjoy a plethora of outdoor activities, including fishing, hiking, and swimming. The campground offers a lot of basic amenities, two heated pools with slides, a game room, and even a water park!
While visiting Ocean Lakes family campground, also make sure to check out its world-class restaurants and take advantage of their convenience store, which has everything from groceries to fishing supplies!
Activities At Ocean Lakes Family Campground
Below, you will find a list of activities available at ocean lakes:
Year-round activities which include family occasions and events meant for youths, teens, and adults.
Special events: Bluegrass Weekend, Beach n' Boogie Weekend, Polar Bear Plunge, Halloweekends, Fall Craft Fair, Super Savers Weekend, and more!
You can rent a beach house via Ocean Lakes Properties.
Have a fun time at the sandy harbor water park.
Sunday worship service (non-denominational, year-round).
Fishing (freshwater and surf).
Bike rentals are available for the entire family.
Kamp Starfish (in-season, fee).
Crafts (small fee may apply).
Fire Truck Ride (in-season, fee).
RV Rentals At Ocean Lakes Family Campground
Most ocean lakes campsites can accommodate up to a 40′ camper and two vehicles. While others accept RVs of up to 45′! Asides from that, every site includes 20-30-50 amp electric, water, laundry service, RV park, sewer, complimentary 58-channel cable TV hookup, WiFi, and a phone jack with free local calls. Large concrete pads (18 ft x 45 ft) are also available, including a picnic table and a daily curbside trash pick-up. Click here for campsite rates.
If you're planning on renting an RV for your stay at Ocean Lakes family campground, Cozy Turtle RV rentals have you covered. We handle all of the heavy lifting so that you don't have to. From looking for available RVs to conducting a thorough diagnostics check on the condition of the RV, we make sure that you don't have to go through the hassle of renting one.
Ocean Lakes Family Campground Reviews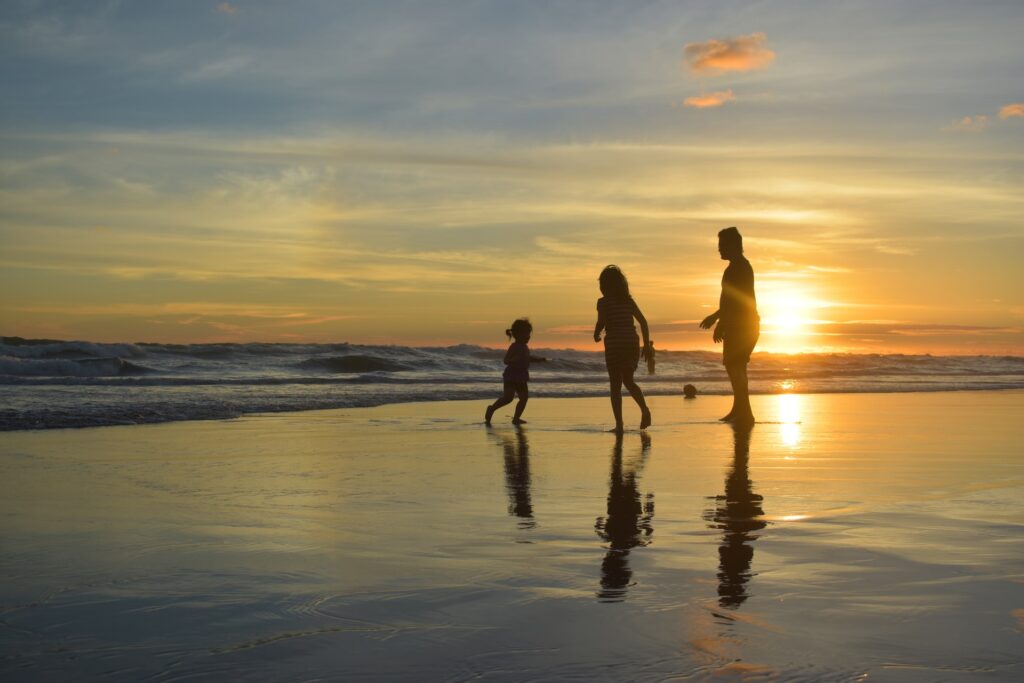 Joanne B from Tripadvisor says:
"We just got back from spending 16 days at Oceanlakes. We have been going here for 30 years and still get excited as we are pulling in. We both can't wait for next year. The houses we have rented from them are always so clean, If there is ever an issue the people in the office are on top of it. I love the beach, the pool, the arcade. I can't think of a single complaint."
Amy Stromeyer from Google Reviews says:
"The beach is absolutely beautiful. The kids have plenty of fun things to explore like the water park, ocean, beach, pool, basketball courts, ice cream stand, and mini golf. There are tons of kids for them to meet and play with. Ocean Lakes also organizes activities for adults and kids on a daily basis. We'll definitely be back again."
Need An RV Rental Expert?
Cozy Turtle RV would love to help you plan your next family getaway. We specialize in RV rentals and have helped countless families find the perfect RVs for rent at great prices. If you are looking for an affordable way to take a camping trip, call us today!
We are located in downtown Myrtle Beach, and we can connect you with a variety of indoor and beachside camping locations throughout the Myrtle area.
We also transport to several local campsites in the Myrtle Beach area, including North Myrtle Beach, Conway, Longs, Murrells Inlet, and Georgetown. Are you new to RVing? Don't worry; we'll set up a one-on-one session to teach you how to operate the RV unit you leased so that you know exactly what it's supposed to do. Contact us at 843-455-3138 or visit our website to reserve an RV.