Myrtle Beach Travel Park is a hidden gem on the South Carolina coast. It offers a variety of attractions and amenities that will please visitors of all ages.
Whether you're looking for a place to stay while visiting Myrtle Beach, or you're just looking for a great campground to explore, Myrtle Beach Travel Park is South Carolina's preferred vacation destination! This is why families continually choose this as their number 1 vacation spot.
Amenities Available at Myrtle Beach Travel Park
As stated earlier, Myrtle Beach Travel Park provides various amenities for its residents. It also features a large park and an unmatchable ocean view. Here is a list of amenities you can make use of on-site and around the park:
For Sports & Recreation
Outdoor pools with sun decks
Splash pool
Heated indoor pool
Lazy river
Basketball court
Beach volleyball court
Playground
Freshwater lake for fishing
Pavilion
Horseshoe pit
Kayak Shack
Around The Park
Laundromat
Bath houses (heated and air-conditioned)
Worship services
Camp store with gift shop
On site restaurant
Arcade & Snack Bar
Easy beach access
At Your Campsite
Full utilities: 50 amp service, cable, water & sewer
Free WiFi
Picnic table
Covered shelter at beach sites
Pull thrus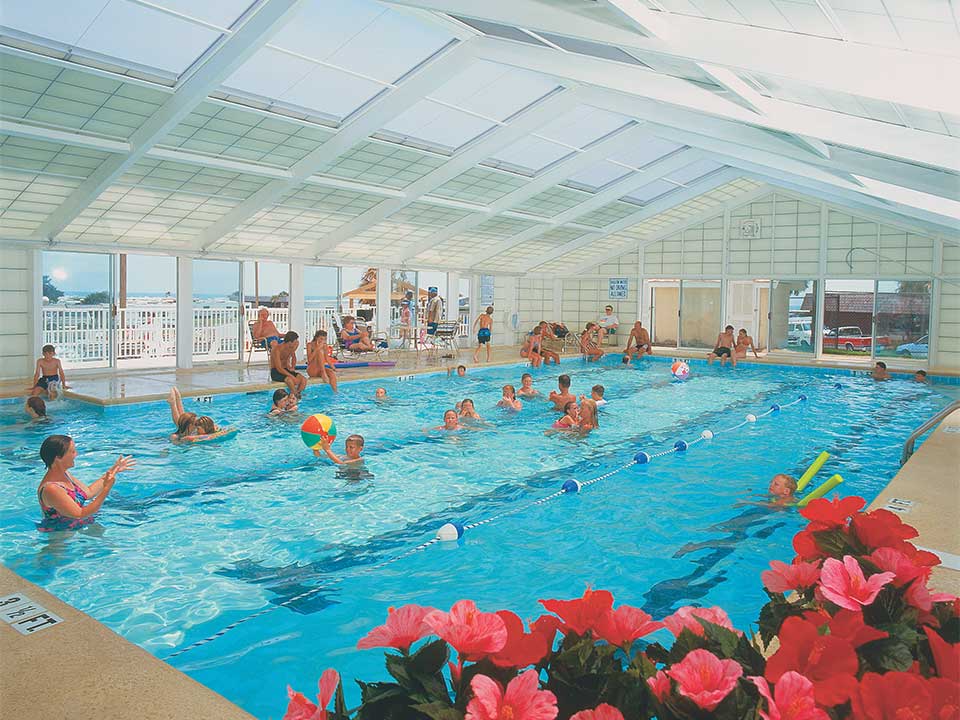 Attractions At Myrtle Beach Travel Park
There are lots of fun attractions to visit at Myrtle Beach Travel Park! Some of these attractions include:
The Alabama Theatre: Since 1993, Alabama Theatre has been delighting locals and visitors with the state's most significant variety show. Prepare to get your toes tapping, breath taken away, and sides splitting with fantastic humor. Go and see the production with millions of visitors returning year after year.
Barefoot Landing: Barefoot Landing, located along the Intracoastal Waterway, is one of the most distinctive and popular shopping, dining, and entertainment destinations you'll ever visit.
Broadway Grand Prix: There's plenty of fun for everyone at the Broadway Grand Prix, with attractions and games suitable for all ages! Conveniently positioned across from Broadway at the beach.
Win on the grand prix's seven go-kart tracks, become a legend on the two 18-hole mini-golf courses, or get the highest score in the Grand Prix arcade by playing through our 40+ activities!
Deep-Sea Fishing: The Hurricane Fishing Fleet will get you to the best locations to catch the most fish, with over 60 years of expertise in fishing the Eastern Seaboard.
Hollywood Wax Museum: There's only one thing that rivals a beautiful beach sunset. YOU in the center of a picture with your favorite celebrities! Here's where you can be an A-List buddy, posing with wax figures of famous people while your adoring fans snap photos of you.
Family Kingdom Amusement Park & Splashes Water Park: More than 38 thrilling rides are available at Family Kingdom Amusement park. What's more, they have added four exciting new attractions in the last few years, including the steel roller coaster Twist 'n Shout, the interactive Jump Around Dune Buggies, and the Magic Bikes.

Kokopelli Surf Camp: The park's sun-kissed waters invite you to surf! Instructors at Kokopelli surf camp have 10+ years of surfing experience, along with safety training, which ensures you the most remarkable experience in Myrtle Beach! Explore the hidden gem of North Myrtle Beach's salt marsh and island preserve.
Asides from that, a knowledgeable guide will show you through the natural habitat and take you the best parts where you can view and hold local wildlife like hermit crabs and other crustaceans, hunt for seashells, enjoy playing in the water. The best views this place has to offer.
The Skywheel: Sit back, unwind, and have a nice flight! The sky-high SkyWheel is bound to make your experience at myrtle beach unforgettable.
Review From Tripadvisor
"Our family camped three sites away from the beach in mid-June. We were pleased with the ease of check-in and the friendliness of the staff we encountered throughout our stay. Our site had plenty of room for our awning and slide. The park was spotless and secure. Bathhouses were spotless. The pool areas and lake were well-maintained. The general store was well stocked and reasonably priced. The beach at the campground was also clean and had tons of shells. My sons LOVED Tay Chips Concessions. The funnel cakes were delicious! This was our first visit. We're already planning another trip!"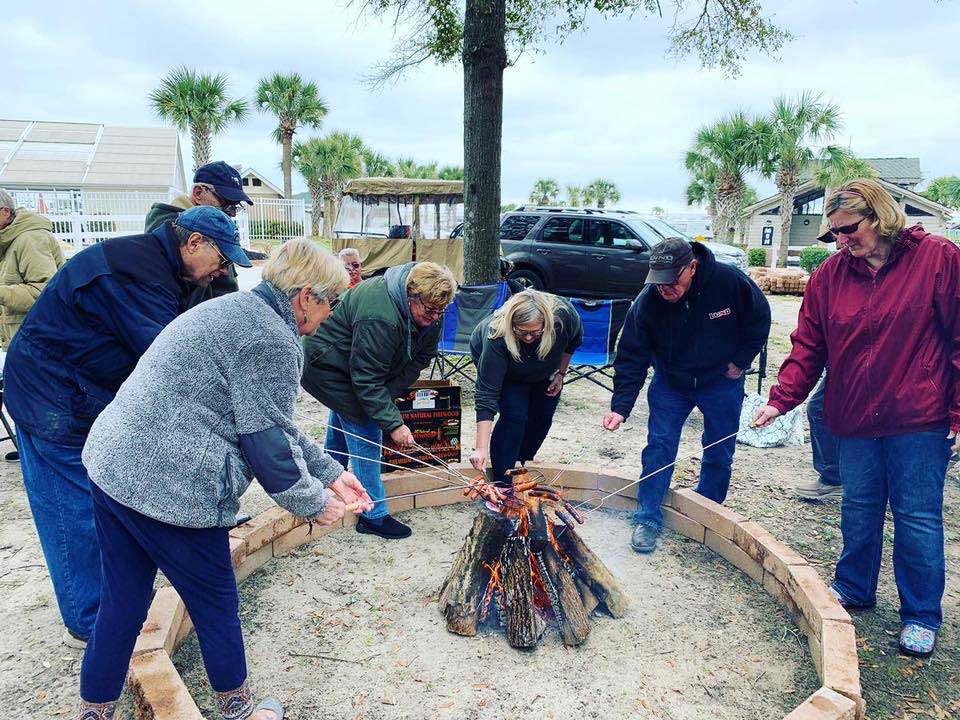 Need An RV Rental Expert?
Planning a stay at Myrtle Beach Travel Park? If your answer is yes, then the Cozy Turtle RV team would be delighted to assist you in planning your next family vacation.
We specialize in RV rentals and have assisted numerous families in finding the perfect RVs for rent at affordable rates. Reach out today if you are searching for an inexpensive way to go camping!
We're located in downtown Myrtle Beach, and we can connect you with a variety of indoor and beachside camping opportunities throughout the Myrtle beach area.