Lakewood Family Campground (also known as Lakewood Camping Resort) is a family-owned campground where you can go and create fun memories with your family that will last a lifetime! This blissful campground has been around since the early 1950s, and it is still going strong today!
And with such an extensive list of amenities, features, and activities to choose from, there's something for everyone at Lakewood. So whether you're looking to enjoy some fishing or just get away from the hustle of city life – Lakewood has you covered!
Below, we will discuss some activities in detail to help you better plan your camping trip. Join us as we explore Lakewood camping resort.
Activities Available At Lakewood Camping Resort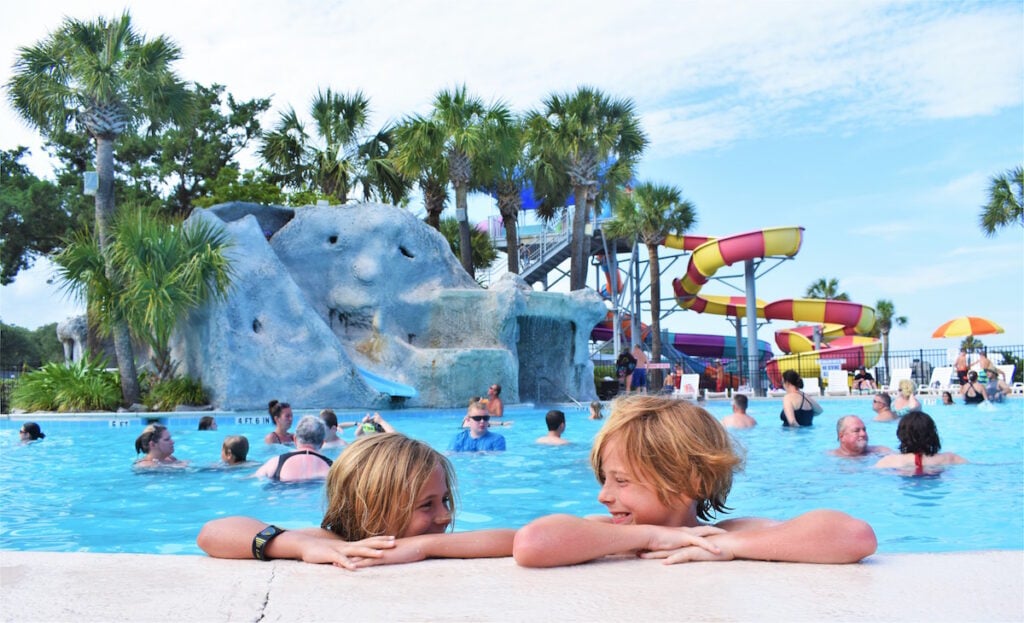 Lakewood camping resort possesses a lot of activities that will make your vacation experience nothing short but remarkable. Here are some of them:
Water Parks And Pools: Did you know that Lakewood was the first Camping Resort to build its own Water Park? At the Water park in Lakewood, you'll find three thrilling slides, a long relaxing lazy river, and a children's water park. It also features an Olympic-sized mountain theme pool, a kiddie pool for swimming, a live entertainment area, and plenty of deck space to sunbathe on.
Sports Venues: There are a lot of sporting activities available at lakewood camping resort, including beach volleyball, basketball, horseshoes, corn hole, bocce ball, shuffleboard, and lots more.
Mini Golf Course: Lakewood has its own 18-hole Putt-Putt mini golf course! It's a Low Country theme with a riverfront layout that runs along the banks of Crater Lake and is certain to be a highlight of your trip!
Bicycles: One way to explore all of Lakewood camping resort's 300 acres is through bicycles! Lakewood has plenty of bikes, in all sizes, at your deposal. All free of charge!
Fishing Lakes: Lakewood camping resort has five filled lakes, as well as a brook that links Buccaneer Bay with the sea, allowing people to catch everything from bass to bluegill to catfish to carp to flounder to blue crabs.
High Steppin' Country: The longest-running live show on the Grand Strand is High Steppin' Country. And you'll only be able to see it at Theater By The Sea in Lakewood, which is the only outdoor, beachfront amphitheater on the entire Grand Strand.
Kids Club: The Lakewood Kids' Club is a free program similar to a Vacation Bible School. Your children will meet and interact with other campers from all around the region visiting Lakewood.
The Beach: With a half-mile length of sand, it's the ideal place to unwind. There's just something about the beach that makes you feel like you're in the middle of nowhere: solitude and peace, but also fun and adventure!
RV Sites At Lakewood Camping Resort
The campground has a total of 1,300 sites, including Oceanfront sites, Lakefront sites, open Sunny locations, and pleasant Shady areas. All campsites have electric Hookups (20, 30, and 50 amp power), with free WiFi service and a picnic table. There is also daily on-site trash collection.
Other camping amenities in the RV park include:
Full-service Bath Houses.
Modern Laundry facilities.
Trading Post (a full-service store).
Coffee House.
Dump Station.
Propane refills.
Campsites are Pet Friendly!
Amenities Available at Lakewood Camping Resort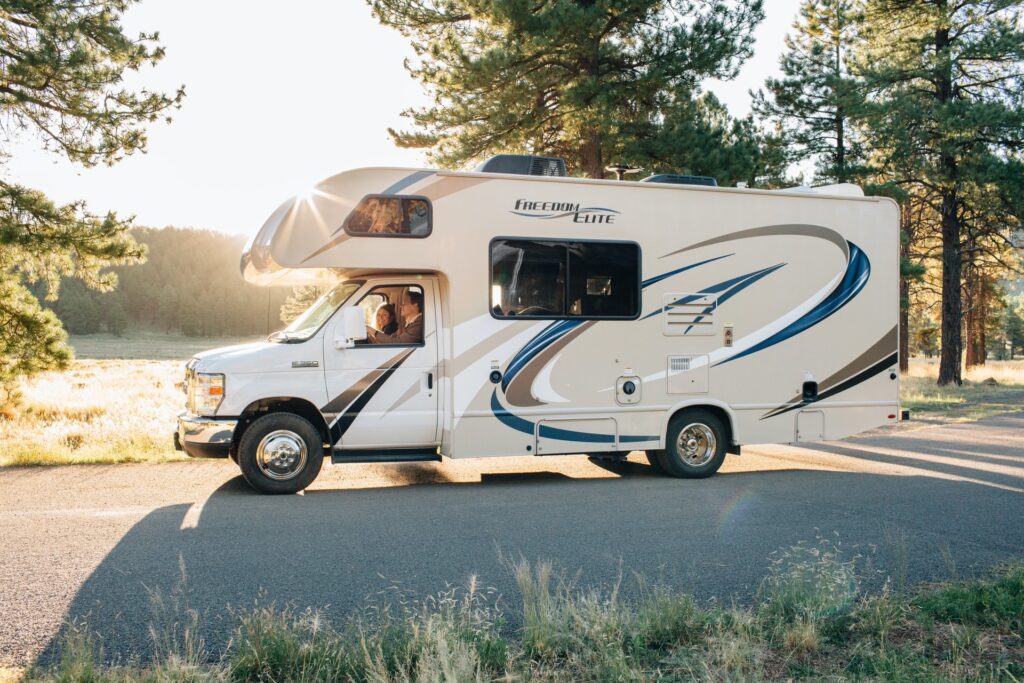 Lakewood family campground is home to the finest camping facilities on the Grand Strand, with all of these features. There is no better location to camp, learn about camping culture, or travel with your family. Lakewood campground amenities include:
RV Storage: Lakewood campground offers annual storage, is an excellent option for those guests who have made Lakewood their yearly, monthly, or weekly tradition. It's not only cost-effective, but it's also time-saving. Simply park your RV in our secure, fenced, and locked storage facility.
WiFi Access: The entire resort is equipped with free WiFi. So, whether you're at the pool, on the lake, at the coffee shop, or simply hanging out in your van, you'll be able to access superfast WiFi!
Golf Cart Rentals: With Golf Cart Rentals, you'll be able to explore Lakewood Campground and have a lot more fun doing it. Golf carts are an excellent method for guests (licensed drivers, age 16 or older) to tour Lakewood's 300 acres.
A Trading Post: Lakewood Trading Post is a seasonal all-in-one general store, where you can shop, eat, or just relax. Our 5,000 sq. ft. facility offers grocery items, RV supplies, fishing equipment, camping equipment, beach toys, sundry items, swimwear, and souvenirs.
A Beachfront Amphitheater: The amphitheater at Parkwood, which seats 500 people and overlooks the ocean, is a great place to have a good time! It is also home to Myrtle Beach's longest-running LIVE show, High Steppin' Country. For over 41 years, The HSC has delighted tourists in Myrtle Beach with its award-winning entertainment.
Lakewood Family Campground Reviews
Heath Todd from Tripadvisor says:
"Lakewood Camping Resort has been my families vacation spot in Myrtle Beach for years. Its the only place we go. Awesome service, great sites, clean bath houses, lots for families to do, close to everything, and the best kept secret in Myrtle Beach…. High Steppin Country. If you are looking for a place to camp in Myrtle Beach its got to be Lakewood Camping Resort."
Lisa A. from Tripadvisor says:
"We stay at Lakewood once a year either May or Sept(May 2019 lastly) and just had the opportunity to go back to area November. Unfortunally this was sold out due to horse event. Had to stay in a neighboring campground and was so dissapointed it was not Lakewood! I had to personally go into Lakewood's office to share how much of a wonderful place theirs is in comparison and how much I missed them. Lakewood has the perfect spots for all of your needs, shade, beach, pond locations, great coffee house, store and free amenities like boats, bikes and mini golf. If thinking of camping in Myrtle Beach make Lakewood your only choice!"
Need An RV Rental Expert?
Lakewood Campground is a place for families to create memories that will last them a lifetime. With over 300 acres of family-friendly activities, Lakewood is the perfect place to spend quality time with loved ones. Whether you're looking for some peace and quiet or want to be entertained all day long, Lakewood has everything to make your camping trip memorable!
If you are planning a stay at lakewood camping resort, the Cozy Turtle RV team would be delighted to assist you in planning your next family vacation. We specialize in RV rentals and have assisted numerous families in finding the perfect RVs for rent at affordable rates. Call us today if you are searching for an inexpensive way to go camping!
We're located in downtown Myrtle Beach, and we can connect you with a variety of indoor and beachside camping opportunities throughout the Myrtle area.
We also transport to several local campsites in the Myrtle Beach area, including North Myrtle Beach, Conway, Longs, Murrells Inlet, and Georgetown. Are you new to RVing? Don't worry; we'll set up a one-on-one session to teach you how to operate the RV unit you leased so that you know exactly what it's supposed to do. Contact us at 843-455-3138 or visit our website to reserve an RV.