Looking for a Military Campground to stay at this summer? Look no further than the JB Charleston RV Park! This campground is perfect for military personnel. This campground offers a variety of activities and amenities. In this article, we will go over some of the reasons why you should consider staying at JB Charleston this summer!
About JB Charleston RV Park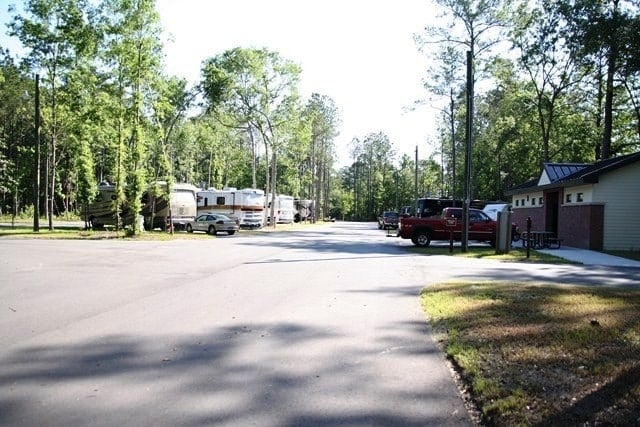 The Joint Base Charleston Family Campground (often called FamCamp) is accessible to retired Military personnel, 100% disabled veterans, DoD ID cardholders, and active duty military members not stationed at or working on Joint Base Charleston. The campground is located at 101 Scarton Lane, Bldg 647, Joint Base Charleston, SC 29404.
Why Should You Stay At This Campground?
The first reason to consider this campground is its location. JB Charleston is located in beautiful South Carolina. This state is perfect for a summer getaway. It has a variety of beaches, parks, and other attractions.
Another reason to consider JB Charleston park is its amenities. This campground offers a variety of amenities for its guests. They have a swimming pool, a playground, and a recreation center. They also provide a variety of activities such as fishing, kayaking, and biking. You will never get bored at this campground!
Lastly, consider JB Charleston RV park because of its price. At 23$/ night for an RV site, this campground is very affordable. You will not find a better deal on a campground this summer!
Things To Do At The Campground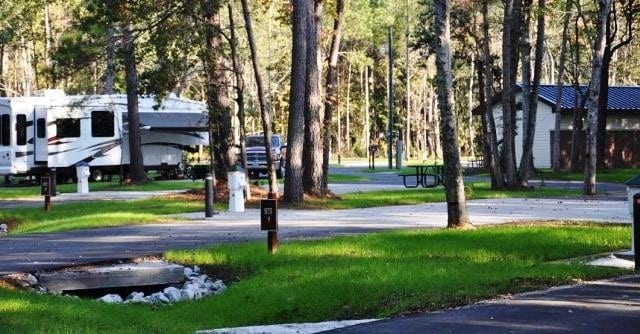 Here are some of the things that you can do while staying at JB Charleston:
Visit The Outdoor Recreation Center
The Outdoor Recreation Center on Joint Base Charleston Air Force is a facility that caters to the needs of military personnel and their families on the installation. The ORC has it all, from tickets to Disney to trips to Key West or snowboard rentals for your next ski trip at Cataloochee.
The ORC maintains the family pool and picnic area on the ground. Both sites may be used for squadron events, birthday parties, or any other gathering you choose. The skeet and trap range, which is near the back entrance, is also under ORC management.
Framing And Engraving
Trained and experienced staff will help you pick out the molding, matting, and arrangement for your framed item. There are hundreds of frame and mat samples to select from. Framing and Engraving can provide outstanding service at reasonable rates in Charleston, whether for retirement gifts, going-away presents, or other events.
Boating And Fishing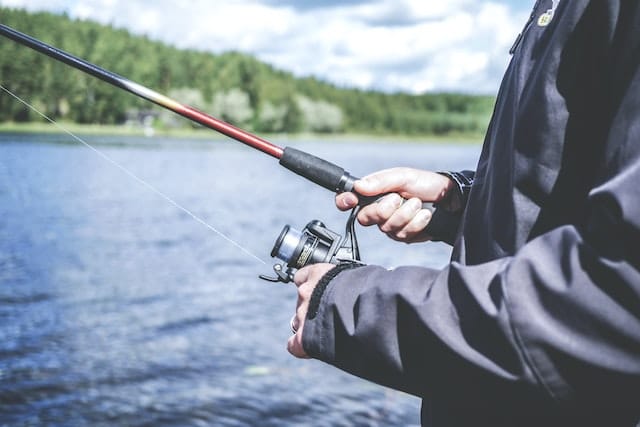 The Ashley river runs through the heart of Charleston and offers many opportunities for boating and fishing. There are several marinas located within minutes of downtown, as well as public boat ramps. Fishing is also a very popular pastime in the Lowcountry. The Ashley River is home to many different fish species, giving you easy access to bass, catfish, and trout.
There are also several charter companies that offer fishing trips. These trips range from half-day to multi-day excursions and can be customized to fit your needs. The campground also rents out kayaks, stand-up paddleboards, and boats! To rent a boat, you must have completed the SC Boater's Safety Course and attend the ORC's Boat Orientation Course.
Bowling
There are two locations where you may have a good time in a non-tobacco, affordable, family-friendly environment. The bowling alleys are the best location for special events of all sizes and birthday parties, and a handful of practice runs. Centers feature high-tech lanes and scoring technology, professional stores that provide everything from gear to clothing, and organized competitions and leagues.
Golfing
Wrenwoods is a world-class golf course formed from 200 acres within the confines of JB Charleston – Air Force Base. Wrenwoods, named after the state bird and the many indigenous Southern pines that dot South Carolina, supports a diverse wildlife community, which makes it ideal for a peaceful golf experience.
Asides from Wrenwoods, you can also visit the Joint Base Charleston Golf course. This features a lovely course that is open to campers. The course is located on the base and offers a driving range, practice green, and chipping area.
Movies
The Cinema One Theater is a state-of-the-art movie theater that offers the latest in digital cinema technology. The Navy Motion Picture Service provides free films for the theater. Movies are shown on Friday and Saturday evenings. The theater also opens a half-hour before showtime.
Auto Skills Center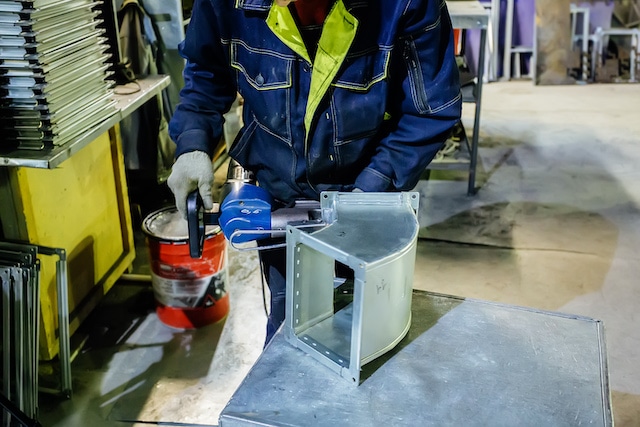 The Auto Skills Center is a full-service, do-it-yourself auto shop. The center has seven bays that are fully equipped with lifts, air tools, and all the necessary tools to complete the job.
The center also offers various classes ranging from basic car care to more advanced topics such as engine repair and troubleshooting.
The JB Charleston – Air Base Auto Skills Center is the perfect place for do-it-yourselfers of all skill levels. Whether you're a beginner or a seasoned pro, the Auto Skills Center has everything you need to get the job done right.
The Charleston Club
The Charleston Club is the perfect place to enjoy a delicious meal with friends and family. With an outstanding variety of build-your-own sandwiches, burgers, platters, and salads it is the ideal spot for lunch. For dinner on Friday, there's an all-you-can-eat seafood buffet. On Thursday through Saturday nights, a food delivery service is available.
Fitness And Sports Center
The Fitness and Sports Center is a state-of-the-art facility that offers a wide variety of fitness and recreation programs. The center features an indoor track, basketball courts, a weight room, cardio equipment, and an outdoor pool.
The Fitness and Sports Center also offers a variety of sports leagues, including flag football, basketball, volleyball, and softball.
There's something for everyone at the JB Charleston – Air Base Fitness and Sports Center. Whether you're looking to stay in shape or have some fun with friends, the Fitness and Sports Center has you covered.
Amenities Available At The Campground
There are three FamCamp locations to select from, each with water, power, and hookups.
Here is a full list of the amenities available at this campground:
Full Hook ups Sites
30/50 amp service
Concrete Pads
Pet friendly (2 pets max)
Creek-side Picnic Area
Tent camping
RV Parks
Basic picnic tables
Wifi Access
Laundry and shower facilities
Frequently Asked Questions
How Do I Make A Reservation?
Please contact the FamCamp office at (843) 963-1732/1672 anytime Monday through Friday between 09:00 and 17:00 to make a reservation. Reservations are only taken over the phone and cannot be made online or by email.
Is The Campground Pet Friendly?
Yes, this campground allows pets! However, make sure you abide by the following rules:
Pets must be on a leash during walks
Pets must be vaccinated and have current tags
Owners are responsible for cleaning up after their pets
No aggressive dogs are allowed on the premises
Reviews
Becky Curtis From Google Reviews Shares;
"This was an amazing find just outside of Charleston for $23/night. The staff was very friendly at check-in, and the camp host stopped by to make sure we were set. The spot we had (#11) was a pull-through on an extremely long and wide concrete pad with FHU.
The bathrooms were neat and clean, and we saw the camp hosts cutting firewood and doing other maintenance. I would say the only drawback is the proximity to the commercial airport with its early morning and late-night flights. You don't get a spot # when making a reservation. They call you the day of to get your arrival time and assign a spot. The last ferry ride of the day out to Fort Sumter to see Evening Colors is pretty special.
Stacy Crabtree From Google Review Shares:
"We loved our time here and definitely plan on returning. The base is very pretty and well kept as well as the fantastic campground. Very clean and very friendly people here! We have 2 dogs and even they enjoyed the many long walks. (Lots of nice open, grassy places.) The campsites are a nice size with concrete pads and patios. Really, really loved it!"
Conclusion
JB Charleston's Campground for Military Personnel and Family Members is definitely the perfect place to enjoy a camping trip with your loved ones this summer. With full hookups, 30/50 amp service, concrete pads, pet-friendly sites, and more, this campground has everything you need for a comfortable stay.
In addition, attractions such as the Auto Skills Center and The Charleston Club make this campground a great value for your money.
So if you're looking for a great place to camp near Charleston, be sure to check out JB Charleston's Campground for Military Personnel and Family Members. You won't be disappointed!
Need An RV Rental Service For Your Trip?
Planning a stay at JB Charleston RV Park or nearby campgrounds? If your answer is yes, then the Cozy Turtle RV team would be delighted to assist you in planning your next family vacation.
We specialize in RV rentals and have assisted numerous families in finding the perfect RVs for rent at affordable rates. Reach out today if you are searching for an inexpensive way to go camping!