Summer is fast approaching, and we're sure that you're excited about the fun activities that come with it. We're also certain that you have made a list of fun places to visit with your family and friends. But before ending your list of spots to visit this summer, can we make a recommendation? Hidden Marina & Campground! Yes, this is one of our favorite spots in South Carolina, and we are sure you'll love it too.
The Hidden Marina campground is a great place with lots of amenities that make you feel right at home. Asides from that, there are lots of activities to do and plenty of attractions nearby to visit.
In this article, we will discuss what this campground has to offer. You will also learn about the fun locations and activities close to the campground that you can enjoy. Lastly, the reviews from other guests will help you make up your mind about Hidden Marina Campground. Let's get started.
Camp Details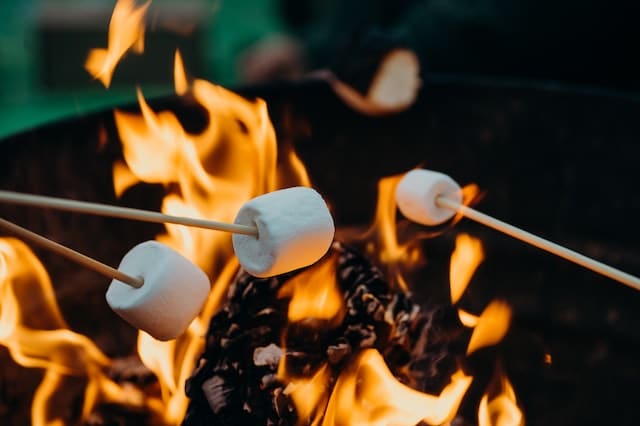 Before we talk about the amenities and activities, let me give you some info you need to know about Hidden Marina Campground:
Hidden Marina & Campground is located at 894 Trout St in Georgetown, South Carolina, 29440.
The campground is close to the popular Myrtle Beach. It is 45 minutes south of Myrtle Beach and 45 minutes north of Charleston.
The campground is also close to attractions like the Waccamaw River, Congaree National Park, Sampit River, and the Santee Cooper Lakes.
Hidden Marina also has traditional camping sites for those who enjoy tent camping.
Canoe and kayak rentals are available at Hidden Marina Campground.
Pets are allowed at Hidden Marina Campground.
Now that you know a little more about Hidden Marina, let's talk about what this place offers in terms of amenities and activities.
Activities To Do At Hidden Marina Campground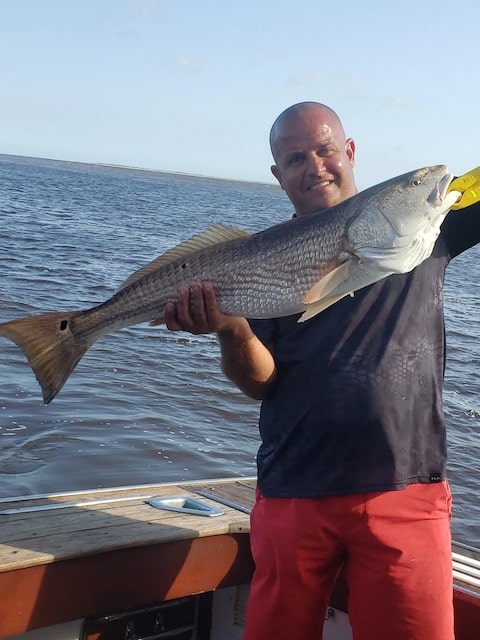 If you are still pondering about the things to do, here are some activities you can partake in while at Hidden Marina & Campground:
Swimming: With the Hidden Marina campground located near lovely waterways, you can enjoy a deep dive if you are a skilled swimmer.
Fishing: Fishing is quite common on this campground. This is because Georgetown is the most popular fishing center on the Atlantic. You can fish from your boat or rent a watercraft while at Hidden Marina Campground.
Camping: Hidden Marina has enough room for camping activities. You can set up a tent or park an RV.
Kayaking and canoeing: You can rent a kayak or canoe from the Hidden Marina campground and paddle down Sampit River.
Site seeing: There are many fun places around Hidden Marina to visit.  The Alabama Theatre, Brookgreen Gardens, and Barefoot Landing are some of the attractions you can visit while at Hidden marina campground.
Surfing: You can surf with the world's best at North Myrtle Beach.
As you can see, there is never a dull moment when you visit Hidden Marina Campground. You will definitely enjoy the scenery and partake in plenty of activities while you are there.
Amenities At Hidden Marina Campground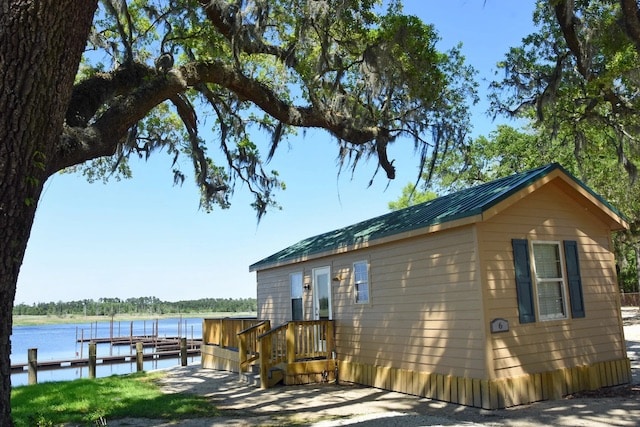 Hidden Marina Campground offers the following amenities for guests. You will have full access to the following amenities when on this campground:
Boat Ramp: Hidden Marina has 33 slips for permanent or transient use, all with water and electricity. This campground can accommodate up to a 60′ vessel. Depth at low tide is 9 feet.
RV Sites: Hidden Marina Campground has over 55 camper and RV sites, with each site having water, electric, and sewer connections.
Cabins: Hidden Marina & Campground offers waterfront cabins with stunning views of the Sampit River. Each of the cabins has a waterside veranda where you can relax and take in the scenery while watching a pod of dolphins passing by.
WiFi: Hidden Marina & Campground offers fast WiFi to all guests.
Laundry Facilities: The Laundry facilities are available onsite for guests to use.
Electric Amp: Hidden Marina & Campground has 30 and 50 amp services.
Reviews About Hidden Marina & Campground
Now that we have talked about the activities and amenities at Hidden Marina Campground let's see what some of the guests have to say about their experience here:
"This place is quiet and clean. The sunsets were amazing. The staff is friendly and helpful! The saltwater pool was one of our favorite spots, not to mention the docks for fishing and watching the sunset. There are 4 bald eagles that live near there. We would definitely go back. It is off the beaten path, but very close to stores."
"This was our first time visiting here and will be back! Beautiful and clean cabins, friendly staff, and absolutely beautiful view of the Sampit River! We had a fun camping session and met new campers. This is now our new vacation spot!" 
Conclusion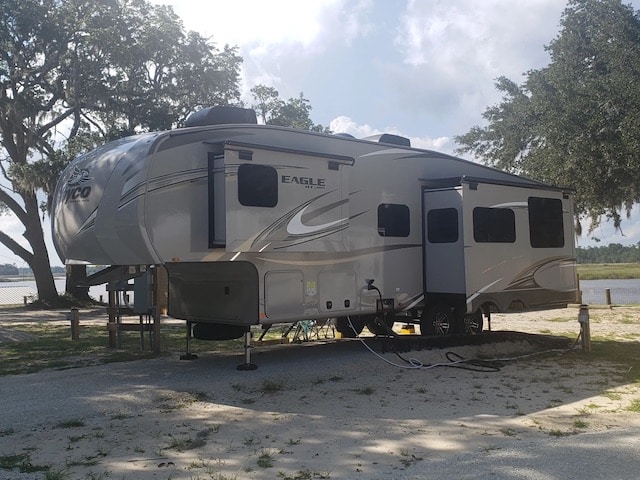 Hidden Marina Site is the perfect place to visit if you want to enjoy all that nature has to offer and have a relaxing vacation. With plenty of activities to do and amenities to enjoy, you will never be bored while staying at Hidden Marina Campground. If you have any questions or would like to make reservations, please visit their website or put a call through.
Looking for an RV rental service? Contact Us! We would be more than happy to help get you set up for your Hidden Marina Campground vacation.