Are you looking for a fun day out at the beach? Apache Pier in Myrtle Beach SC is the perfect spot for you! This seaside attraction offers something for everyone, from fishing to shopping to dining. In this article, we will provide an overview of Apache Pier and give you some tips on making the most of your visit. So pack your sunscreen and get ready for a day of fun!
Why Visit Apache Pier?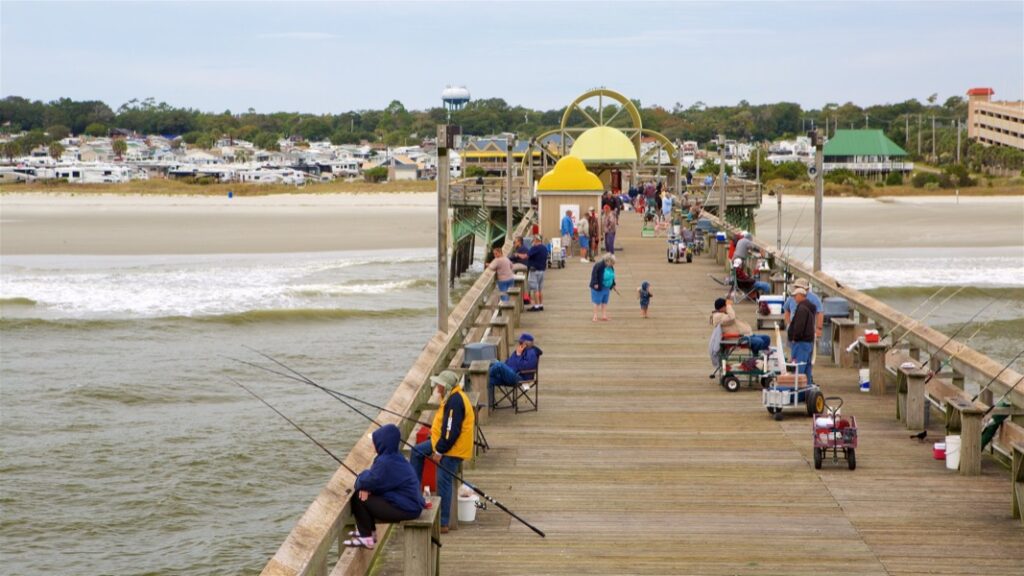 Did we forget that Apache pier also has a family-friendly campground?
The iconic Apache Family Campground is a must-see for families who enjoy camping on the Atlantic Ocean's beautiful beaches. These beaches have seen families return, year after year, to play on large stretches of white sand. Not only are these beaches ideal for picturesque walks, but they also feature live music and a blissful ocean breeze.
Families and campers appreciate Apache's coveted north-end location. This is due to the fact that it is simple to get to, with lots of attractions nearby, such as fantastic restaurants, shopping, golfing, the beautiful Myrtle Beach Boardwalk, and much more.
Activities And Attractions At Apache Pier
Pier Fishing
Anglers have been coming to Apache Pier to fish the bountiful waters for many years. Species caught from the pier include flounder, spotted sea trout, red drum, black drum, sheepshead, etc. So if you're looking for a little excitement and some fresh seafood dinner ideas, be sure to bring your tackle box!
The pier also offers daily pier fishing and king fishing rates and rod rental packages that include rod rental, daily fishing, and bait. Ask about our discounted multi-day pass and annual fishing membership. We also have reduced prices for youngsters ten and under.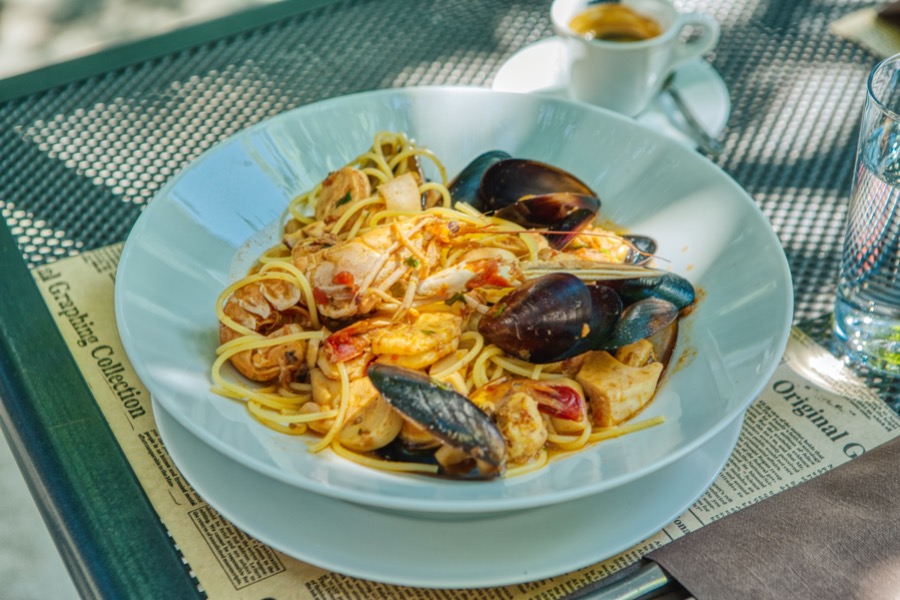 Croakers
It's difficult to top the sea air, a cold beverage, and delectable cuisine while dining with friends! On the Apache Pier, Croakers provides all of that and more. This oceanfront restaurant provides delicious dishes that don't break the bank, with fresh, locally caught shrimp and grouper sandwiches, crisp salads, and freshly ground burgers.
Trophy Case
The pier also includes a photographer to capture your record fish as it comes out of the water. The Apache Pier is home to flounder, Spanish mackerel, and winter trout. Is yours big enough to make the grade?
Golfing
What could be better than golfing in the morning and fishing in the afternoon? Myrtle Beach is home to some of the best golf courses in the country, so take advantage of our location and hit a few balls before reeling in dinner. Apache Pier is located just minutes away from some of the most popular courses on the Grand Strand.
Shopping
There are plenty of great shops on the Apache Pier. Please stop by our gift shop to find everything from T-shirts and souvenirs to fishing gear and snacks. We also have a variety of bait, tackle, rods, and reels for sale at our live bait shop.
Apache Pier Reviews
"If you like the water, fishing, bird watching, or people watching, this place has it all! Apache Pier is the longest wooden pier on the Atlantic coast. It is several yards above the water's surface, which is another unique feature. We stayed at Apache Pier RV Campground, so we received free admission tickets for every day of our stay.

We decided to try our luck fishing. Being RV renters, we also got a discount on fishing gear rentals and in 4 1/2 hours caught three little whiting fish – not the best day we've had fishing, but the great setting offset the lousy fishing.

You can tell who the regulars are and who the rookies are (us!); as we were setting up our poles to cast off, a neighboring fisherman told us to close up our shrimp container or the birds would steal our bait! In addition to pelicans and seagulls, the boat-tailed grackles and rusty blackbirds kept a close watch on our bait containers.

We went home without any fish, giving our catch to other fishers or throwing them back, but it was still a pleasant day on the water."
Conclusion
If you're looking for a unique fishing experience and some of the best seafood around, Apache Pier is definitely worth a visit! With plenty of activities and attractions to keep you busy, this pier is perfect for families and campers alike. Don't forget to check out our gift shop and live bait shop for all your fishing needs.
So whether you just want to check out the view, take a stroll, enjoy live entertainment at the pier's covered center stage, or fish all day long, visit the Apache Pier in Myrtle Beach.
Cozy Turtle RV Rentals is ready to help you secure awesome RV rentals. We are located in Myrtle Beach's downtown area, and we can connect you with a variety of coastal camping locations around the Myrtle community.
We have provided vacation getaways to families from all across the country and can't wait to host you too!