If you're looking for some family-friendly fun on your next trip, you can't go wrong with WonderWorks Myrtle Beach. This indoor amusement park is jam-packed with activities and attractions that are sure to make your day an unforgettable one.
Located at 1313 Celebrity Drive Myrtle Beach, SC 29577 in Broadway At The Beach shopping center. WonderWorks open daily from 10:30am to 8pm. Let's take a look at what this amazing venue has to offer and why you should plan a visit!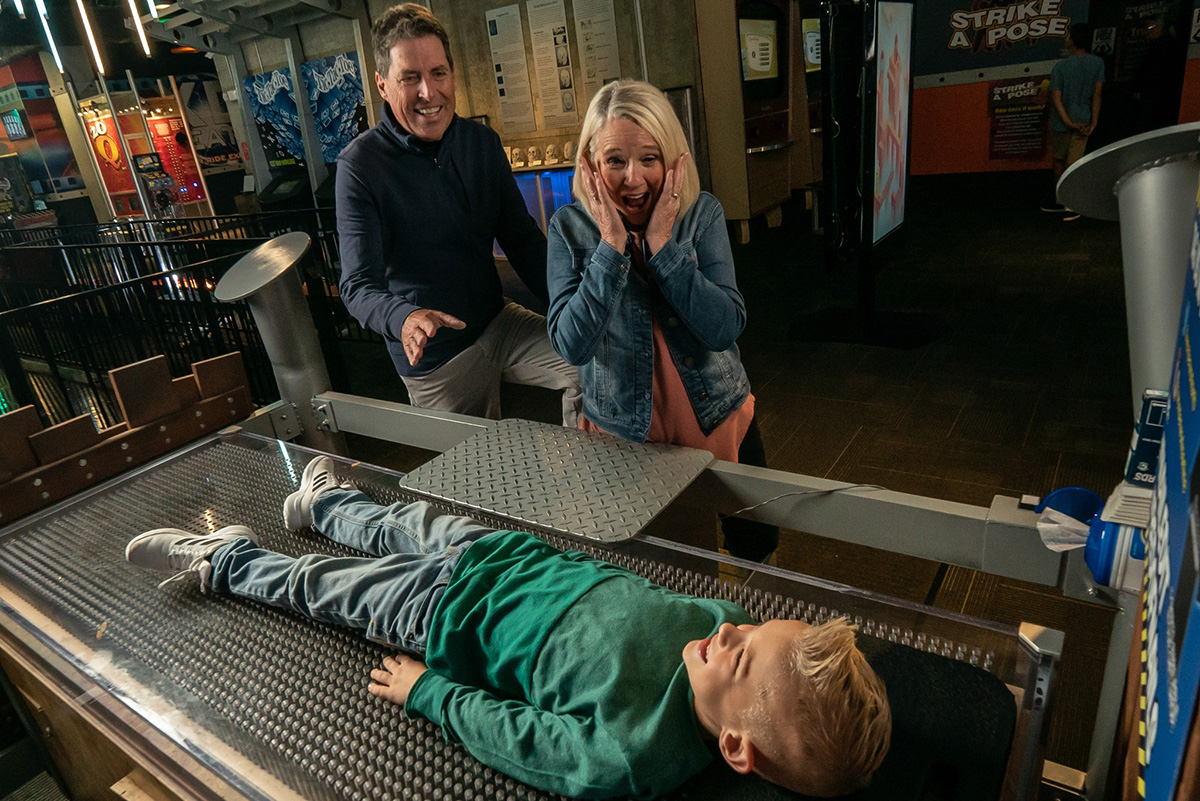 Amazing Attractions
WonderWorks is home to over 100 interactive exhibits designed to amaze and entertain people of all ages. From the 4D XD Motion Theater, where you can experience sights and sounds like never before, to the Bubble Lab, where you can learn about the science behind soap bubbles – there's something for everyone here. And don't forget to check out their Laser Tag room, MacGyver Challenge Escape Room, and Virtual Sports Arena too! There are plenty of other attractions waiting for you at WonderWorks as well.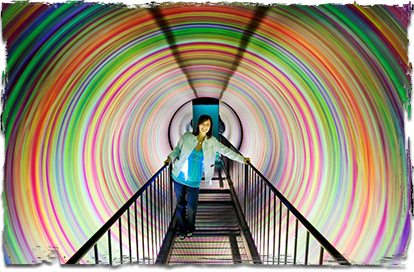 Thrill Rides & Games
In addition to interactive exhibits, WonderWorks also offers an array of thrill rides and games that are sure to get your adrenaline pumping. From Inversion Tunnel where you will experience weightlessness like an astronaut in training, to the Glow Zone arcade that features classic favorites like skeeball – there's something here for thrill seekers of all ages. Plus, if you want even more thrills head over to the Ropes Course or Rock Climbing Wall!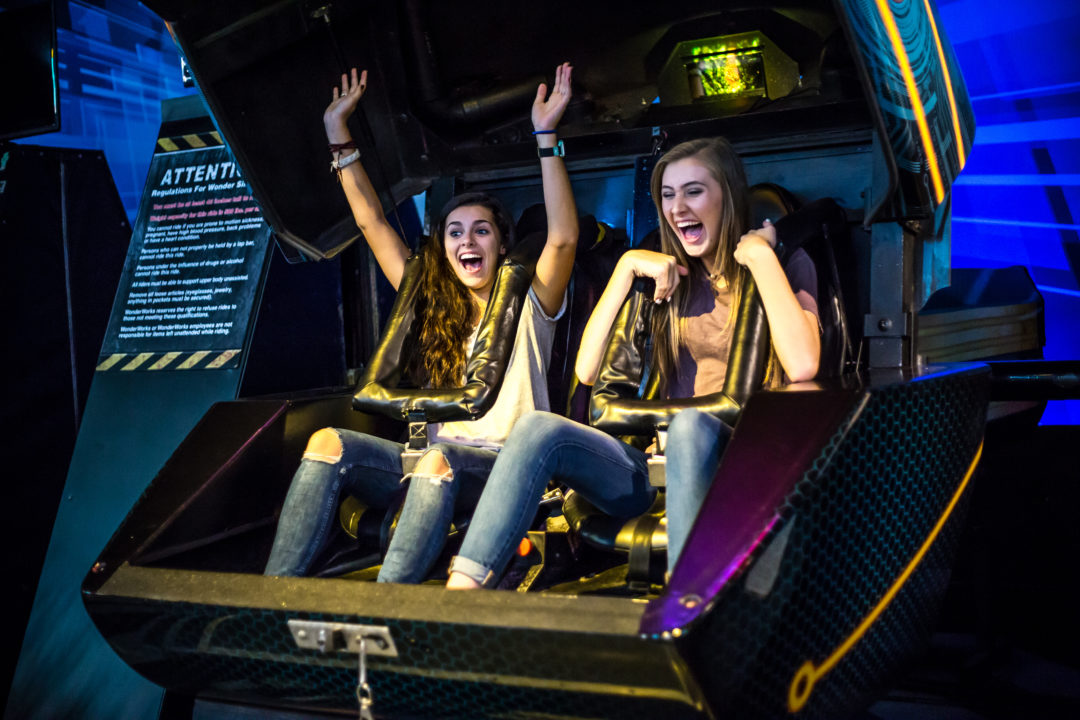 ​​Lockheed Martin Space Camp Room
The Lockheed Martin Space Camp Room allows visitors a chance to experience simulated space missions through interactive scenarios. You'll get a feel for what it's like being an astronaut as you travel through space while completing missions along the way! With real flight simulators and hands-on activities, this exhibit provides an unforgettable experience!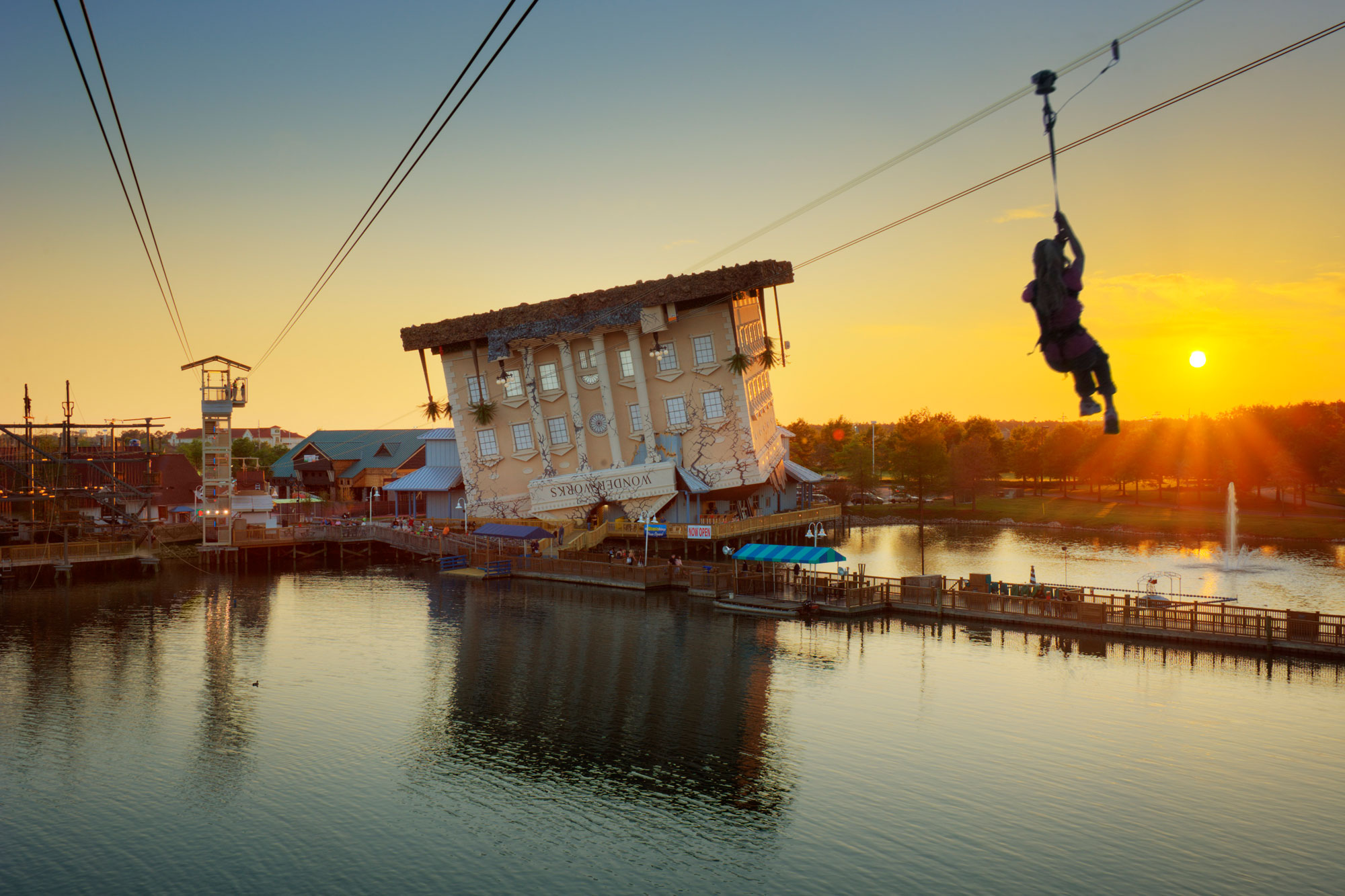 Experience the Wonders of Science
One of the main attractions of WonderWorks Myrtle Beach is its interactive exhibits. You can explore space in the Astronaut Training Gyro, pretend to be a weatherman in their Hurricane Shack, and try your hand at controlling a Mars rover. Don't forget to check out their Laser Tag arena, where you can compete against friends or family members in a futuristic laser-filled battlefield. And if you're feeling daring, you can even lie on a bed of nails!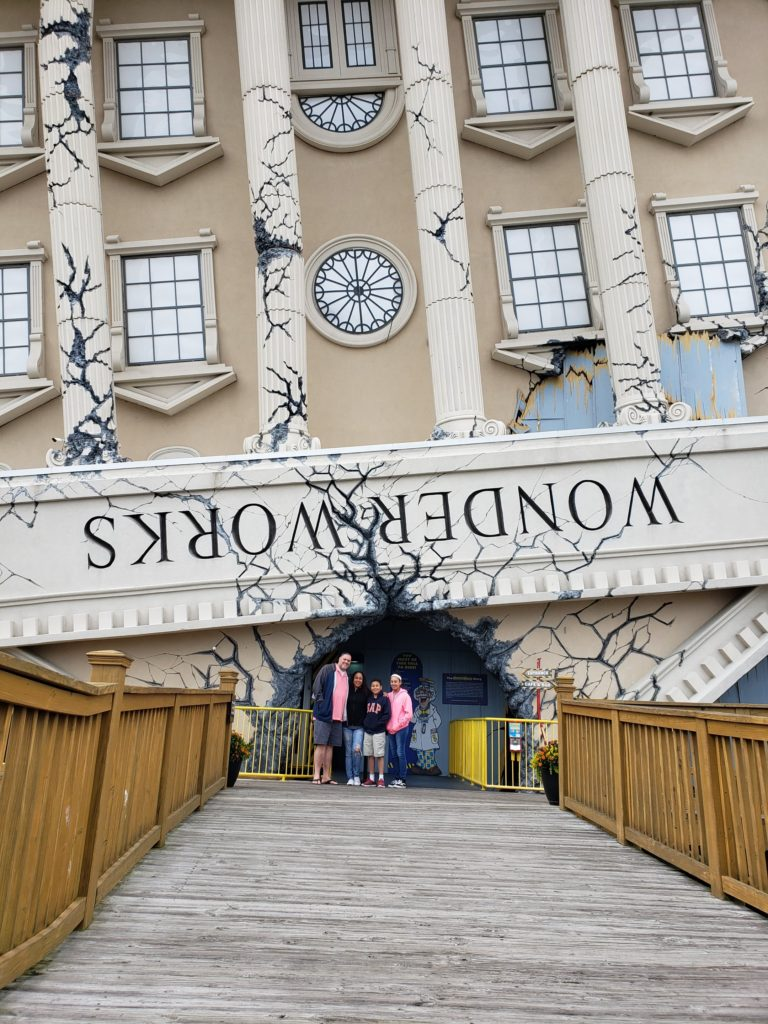 Interactive Games
At WonderWorks Myrtle Beach, there are plenty of interactive games that will keep everyone entertained. The giant rope course lets adults and children alike climb through obstacles while harnessed in safety harnesses. If you prefer something less physical, try their virtual reality rollercoaster simulator or challenge your friends to an air hockey match. With over 100 arcade games and puzzles to choose from, there's something for everyone!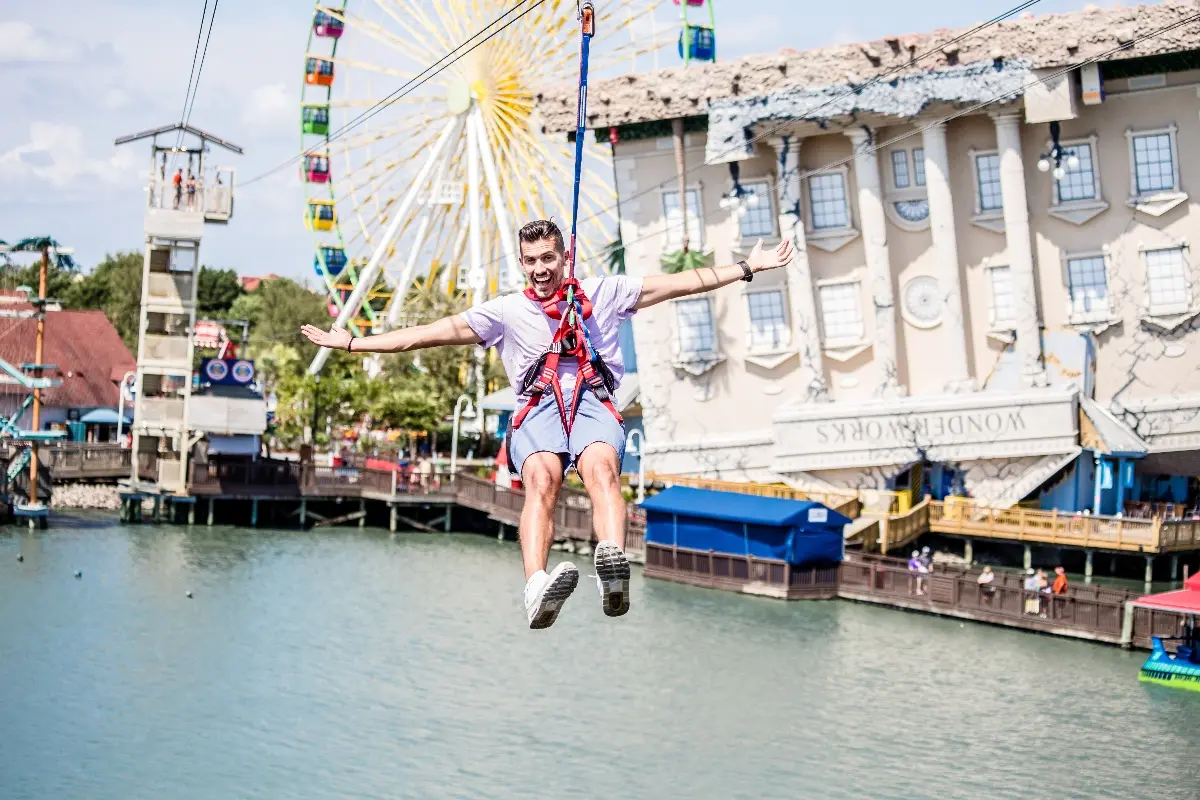 Educational Entertainment
In addition to all the fun activities, WonderWorks Myrtle Beach also offers education and entertainment that's sure to please any inquisitive mind. They have live science shows throughout the day where visitors can learn about different experiments such as levitating ping pong balls or creating mini tornadoes in bottles! There are also several educational displays such as an exhibit about Nikola Tesla or an interactive display about electricity that are perfect for learning something new while having fun!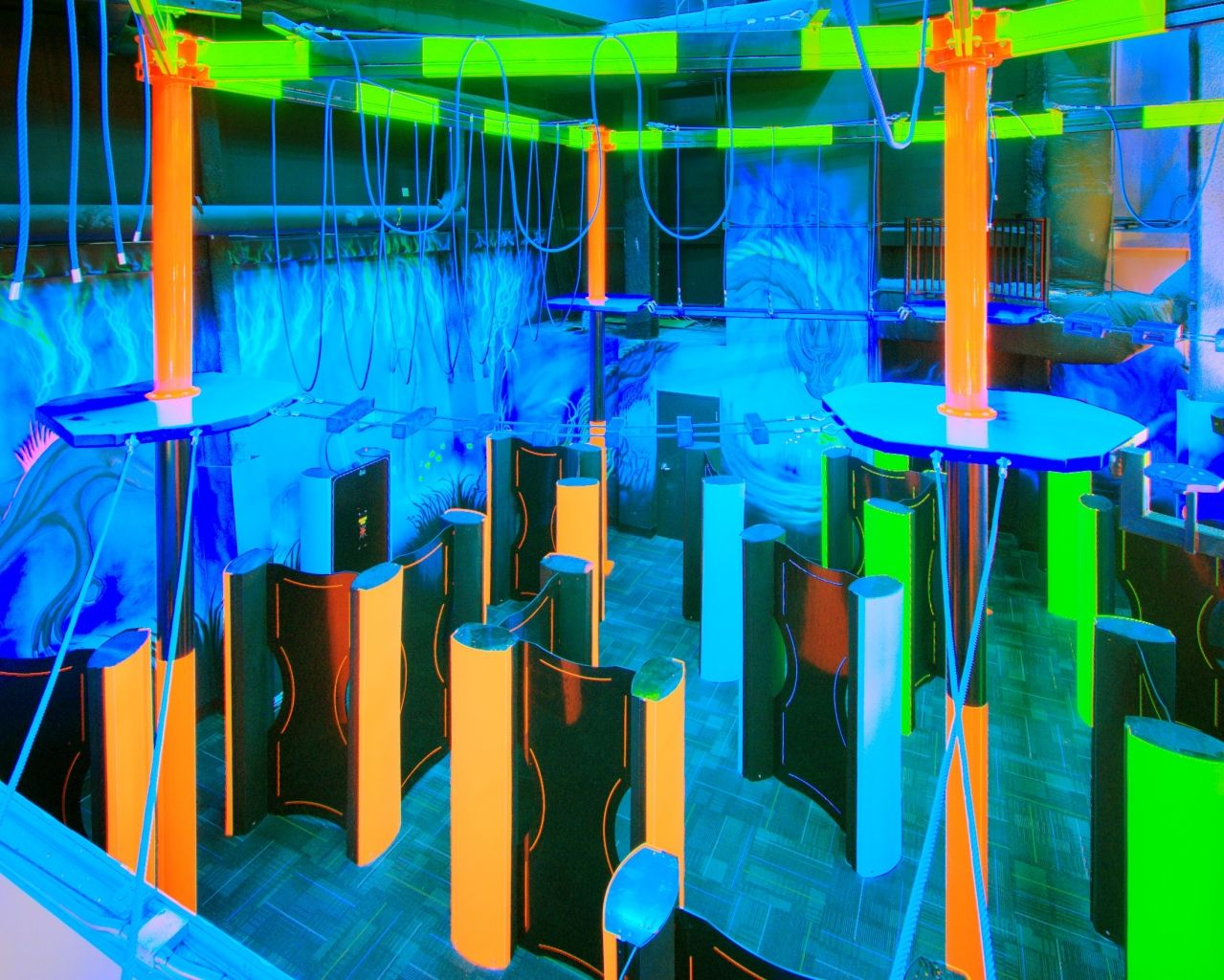 Interesting Attractions For The Whole Family
WonderWorks is an unbelievable amusement park for the mind, located in Myrtle Beach! This interactive attraction combines education and entertainment with over 100 imaginative exhibits. The mysterious story behind it will leave you spellbound: once a top-secret laboratory situated within the Bermuda Triangle, WonderWorks experienced an experiment gone wrong–lifted into the sky before crashing down at Broadway at the Beach upside down…but incredibly all of its incredible attractions remain undamaged to this day, ready and waiting for visitors hoping to experience something truly unique.
Explore The WonderZones
Take a step into the upside-down world of WonderWorks and experience an adventure like no other! Pass through the inversion tunnel to put your head in the clouds as you prepare for six unique wonder zones offering boundless entertainment.
Extreme Weather Zone
Unlock the mysteries of electricity with a Tesla Coil! Created by genius inventor Nikola Tesla in 1891, this invention investigates and plays around with high-voltage, low current and high frequency energy. Astonish yourself as you place your hand through a steel mesh glove right into an electric field generated by the coil – see how far it can power up fluorescent lights wirelessly at over 100,000 Volts!
The Hurricane Shack, a wild ride through an Extreme Weather Zone! Brace yourself — you won't want to be blown away by these powerful winds! Hurricanes are some of Nature's most destructive forces and can reach speeds up over 155 MPH. Step inside for a pulse-pounding experience as category 1 hurricane force gusts whip around at 84 Miles Per Hour – but beware: Mother Nature reserves her greatest wrath for those who aren't prepared…
On April 15th, 1912 the Titanic met its disastrous fate when it collided with an iceberg in the cold and unforgiving North Atlantic Ocean. Hundreds of passengers and crew were left to face extreme temperatures – but just how cold was it? Could they survive if they jumped into the icy waters around them? At a temperature of 28°F, you can measure your endurance by seeing how long you could hold your hand under this freezing water before needing to warm up!
Physical Challenge Zone
Have you ever wondered what it would feel like to challenge your body and mind? Put yourself to the test at the Bed of Nails by lying down on a bed of 3500 nails – that's right, more than three-thousand sharp points bearing pressure onto one surface! What will happen when you take this dangerous plunge into science and mystery? Test out Newton's Principle of Pressure!
Experience the joy of bubble-blowing at BUBBLE LAB! This exciting exhibit is perfect for all ages. Challenge yourself to create bubbles as large as basketballs, or make a huge one you can step into! Discover fascinating colors both above and within your bubbles that are actual reflections from nearby lights – how thick will yours be?
If you're feeling like putting your strength to the test, head over to the Physical Challenge Zone. Take a seat on one of the chairs and give it a go: with each chair outfitted with two three or four pulleys, simple machines combining effort into power – this is going to be easier than you think! Fancy yourself an inventor? Test out theories in mechanics by manipulating force direction and magnifying efforts for success – let's see how much 'PULLEY POWER' really has up its sleeve!
Space Discovery Zone
Discover a life-size replica of the incredible EVA suit worn by astronauts during their daring mission outside our atmosphere! These impressive space suits provide complete protection from inhospitable environments and feature amazing capabilities, like stabilized internal pressure for breathing, efficient mobility in zero gravity zones, continual oxygen supply with carbon dioxide elimination to keep you alive longer than ever before. Even more miraculous is its ability to regulate temperature on your journey as well as collecting any solid or liquid waste materials – all while still allowing communication systems between you and Mission Control back home.
Take a journey to the Space Discovery Zone and get ready for an exhilarating experience! Challenge yourself as you bravely spin and rotate in random directions on the astronaut training gyroscope. Feel like a genuine outer-space explorer by experiencing first-hand what astronauts endure when tackling daring missions. But remember, safety is key – with this ride and other certain rides at WonderWorks riders must not be shorter than 4'6″, taller than 6'2″ or heavier than 225 lbs., with long hair tied up at all times before they take off!
Take a journey to the stars with the replica Mercury Capsule! Step inside and experience what it felt like for America's first space travelers as you get up close and personal with 55 electrical switches, 30 fuses, & 35 mechanical levers – all integral parts of Project Mercury's historic mission. Ready your rocket engines; blast off awaits! It'll be like you're actually in a NASA spacecraft.
Experience a roller coaster thrill unlike any other at Wonder Coasters – where you can choose your own adventure and be taken on an incredible journey filled with dips, flips, turns and more! Whether it's the 360º pitch & roll virtual ride or exploring submarine depths in this out-of-this world experience; make sure to adhere to all safety regulations. It's time for you buckle up for this virtual roller coaster while embarking upon breathtaking fun that is guaranteed not leave anyone unimpressed.
Wonder Art Gallery
Step into a magical world of wonder and amazement as you explore the unique art gallery at WonderWorks Myrtle Beach! Featuring fascinating illusion art, whimsical Dr. Seuss Unorthodox Taxidermy displays, and much more – your senses will be captivated by hidden secrets that surprise around every corner.
Step into a world of trickery and surprise at the Illusion Art Gallery! Immerse yourself in breathtaking pieces that will deceive your eyes, leaving them both delighted and perplexed. From majestic pieces depicting man's face to bountiful scenes of harvest gardens – make sure you take time to appreciate all artful genre. Visit today for an experience with some of the best illusionary works from across the globe!
WonderWorks is the ultimate destination for an incredible display of Dr. Seuss's imaginative taxidermy! From real bills to horns and antlers, seventeen unique sculptures overlook the gallery – a timeless reminder of his unparalleled creativity and skill with multidimensionality. Get up close and personal with these fascinating pieces inspired by animals at Springfield Zoo – you won't believe your eyes!
Light & Sound Zone
Step into the Light & Sound Zone and let yourself go! Check out Recollections; with every twist, turn, and leap you make in front of this mesmerizing screen your shadow bursts to life in a kaleidoscope of dazzling colors. Feel the infectious beat as it pulses through you while colorful patterns appear with each movement – dancing like nobody's watching has truly never been so magical!
Ever wanted to see your true self? Step up and take center stage in the Light & Sound Zone! Strike a pose when you hear "3-2-1…FREEZE!" Once the flash appears, it will reveal an image of yourself that's guaranteed to surprise – as parts of the wall appear lighter due to your body blocking light from entering.
Unwind and take a musical journey with the Giant Piano! Step up to this incredible instrument, aptly nicknamed "The King of Instruments" because it's one of the largest. From its ivory keys you can explore vibrant melodies as your feet dance across them – get ready for an unforgettable light & sound experience that will have everyone in awe!
Imagination Lab
Get ready to become a glowing artist! Turn on Wonder Brite, and use the colored pegs to create your own masterpiece – from powerful race cars to magical animals or fragrant flowers. With enough imagination you can bring any design come alive in brilliant color and light up the night with creative fun!
Unleash your inner creator and explore a world that's only limited by your imagination! With the Dig It Sandbox, customize exotic landscapes – from ocean trenches to Jurassic mountains or safari flatlands – using augmented reality. As you manipulate real-world sand with physical movement, observe its reaction in an ever changing virtual environment.
Explore the fascinating world of Gear Works! See what happens when you arrange big and small gear wheels so their teeth interlock – watch as each wheel spins at a different speed, with one providing more force than the other. Delve into this mechanical wonder to uncover how machines make work simpler through these unique little devices we call "gears".
More At WonderWorks Myrtle Beach
Discover the world of WonderWorks Myrtle Beach, where you can rise to new heights in the Indoor Ropes Course, challenge your opponent's skills on a Laser Tag battlefield lit by glowing neon lights, and feel every twist & turn with 6D Extreme Motion Ride XD Theater. It'll be an experience that won't soon be forgotten!
Indoor Ropes Course
Dare to take your family fun to new heights with an immersive, glow-in the dark adventure! Conquer 28 obstacles suspended up to 36 feet in the air and across 3 stories. Cross suspension bridges, swing on beams, navigate lily pads and more as you challenge yourself both mentally & physically – all included in your All Access ticket at WonderWorks!
6D XD Simulator Ride
Soar through time and space in the fantastic 6D XD Motion Theater! With a one-of-a-kind experience that combines 3D film with special effects, full motion seating and intense vibrations, you will be virtually transported into the heart of thrilling big screen action. Choose from Dino Safari, Canyon Coaster or Wild West Mine; these immersive experiences are sure to fulfill your wildest adventure cravings! Embark on this journey today – don't miss out on this unforgettable ride.
Laser Tag Arena
Get ready for an adrenaline-filled adventure at Myrtle Beach's premier Laser Tag arena! Put on your vest and prepare to take part in a thrilling battle of wits, skill, and speed. Experience the excitement as you navigate through our laser infused maze – planning strategic moves against opponents while keeping a keen eye out for any sneak attacks. With advanced gaming technology paving the way to victory or defeat, it's time drop into action – are you brave enough? Be sure to get your Ticket with WonderWorks Myrtle Beach which includes complimentary access to this unforgettable experience! Everyone loves to play laser tag!
Soar+Explore
Experience the thrill of WonderWorks' Soar+Explore! This outdoor adventure puts you 50 feet above water on a zipline course over 1,000 feet long. Then take to the 40-foot ropes challenge in an exciting tropical setting while navigating 33 elements with 3,000 ropes and cables – perfect for daring family fun. Dare yourself to TOTAL EXCITEMENT!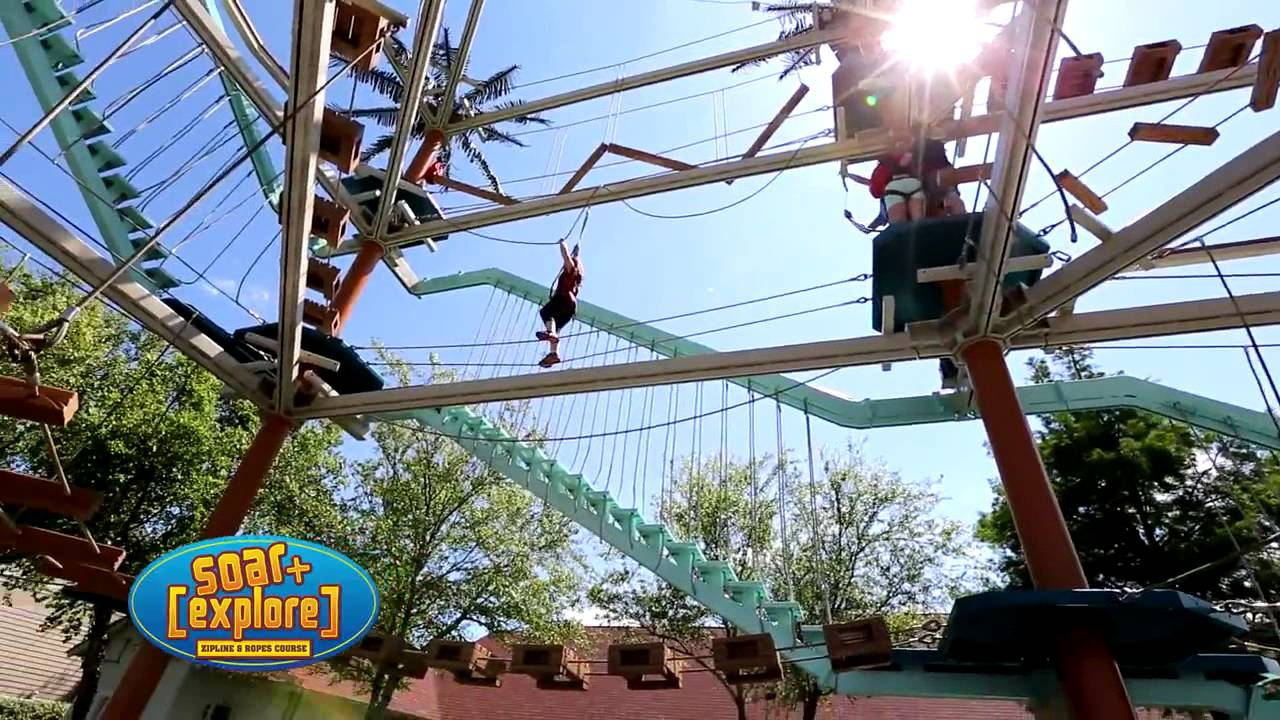 Conclusion
With so much fun packed into one place, it's easy to see why WonderWorks Myrtle Beach is such a popular destination. Whether it's thrilling rides or educational exhibits – there's something here that everyone can enjoy! With free parking, and nearby attractions you'll want to spend more than a few hours on Broadway At The Beach. With tons of family fun, WonderWorks Myrtle Beach won't let you done. More details on their website! So why wait? Plan your next family outing around this amazing indoor amusement park? You won't be disappointed!
Cozy Turtle RV Rental
Skip the hotels and stay at a local campground with Cozy Turtle RV Rentals. Ready for the vacation of a lifetime? Head to Myrtle Beach and explore WonderWorks – all while experiencing RV living in paradise! Cozy Turtle has you covered with top-notch rentals at unbeatable prices for the entire family. Our helpful staff will make sure your stay is as enjoyable and stress-free as possible, so why not book online now or give us a call today and get ready to experience sunny beach campgrounds like never before!