Are you planning a trip and wondering what to do in Myrtle Beach this November?
Myrtle Beach, South Carolina, is a top travel destination known for its stunning beaches, exhilarating attractions, and vibrant nightlife. While summer is the peak season for tourism in the area, November offers an amazing experience for tourists who want to avoid the crowds and enjoy a leisurely vacation. In this blog, we will guide you through the best activities to do when exploring Myrtle Beach in November.
1) Enjoying the Beach:
November in Myrtle Beach offers less crowded beaches and milder temperatures. Take the opportunity to take a stroll down Myrtle Beach's sandy coastline, collect seashells, or have a picnic with your family. The sea temperature might be a bit chilly, but it's still possible to dip your toes in the ocean. With fewer crowds, the beach is also the perfect setting for a peaceful retreat. Myrtle Beach Watersports will have open availability.
2) Shopping:
In November, the holiday shopping spirit starts to kick in. Take your time and indulge in the holiday shopping experience at Tanger Outlets at Myrtle Beach or Barefoot Landing.
You can also visit the famous Broadway at the Beach for more shopping options and activities, including mini-golf, Ripley's Aquarium, the WonderWorks museum and the Hollywood wax museum.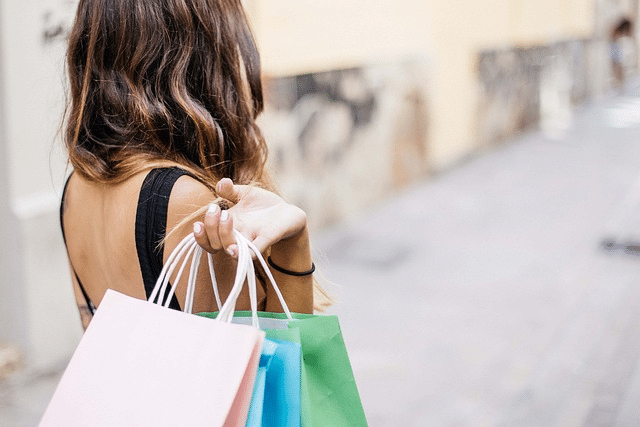 3) Golfing:
Myrtle Beach is known as the golf capital of the world and November offers golf lovers the opportunity to show off their skills on over 100 golf courses. Fortunately, November is one of the months with enticing deals and packages. Imagine playing golf on a championship course, surrounded by the beautiful change of colors in nature. It's a golfing experience like no other.
4) Checking out Festivals:
Myrtle Beach hosts some of the most fantastic festivals in November. For example, you can attend the annual Dickens Christmas Show and Festivals at the Myrtle Beach Convention Center. You can also experience all the excitement at the Carolina Opry Christmas Special, which features music, comedy, and dance in a holiday atmosphere. Other festivals you can attend include the Myrtle Beach Turkey Trot and the Intracoastal Christmas Regatta.
5) Explore Nature:
November is a fantastic month to explore the beautiful natural surroundings of Myrtle Beach. You can take a leisurely hike through the Huntington Beach State Park or the Myrtle Beach State Park. The parks are the perfect settings to enjoy the beauty of nature, especially in November when the weather is excellent. You'll have the opportunity to spot unique wildlife, take scenic photos, and even have a picnic with your loved ones.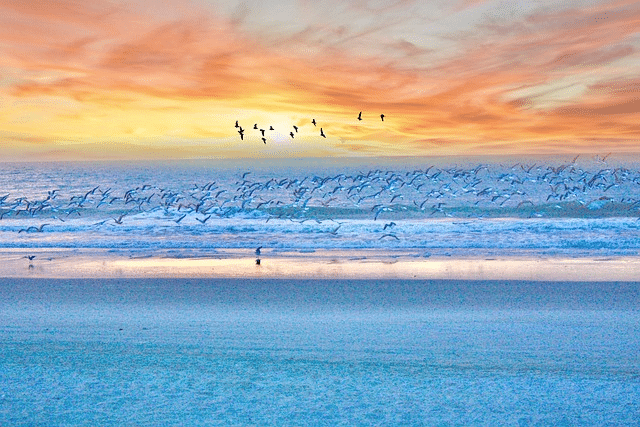 Explore the Best Myrtle Beach Activities: Winter Edition
When you think of Myrtle Beach, you might imagine lying on the sand under the hot sun. However, there is plenty to enjoy in this great city all year round. In fact, winter can be an excellent time to visit. The crowds are smaller, the weather is mild, and you can enjoy some unique winter activities. Here are some of the best things to do in Myrtle Beach in the winter.
Go Shopping in the Indoor Malls
Myrtle Beach has some incredible shopping, and during the winter, you can take some time to explore the indoor malls. Broadway at the Beach and Barefoot Landing are two great destinations that offer a wide range of shops, restaurants, and entertainment. You can check out the latest fashions, souvenirs, arts, and crafts. Plus, many of the stores offer discounts during the off-season.
Play Miniature Golf
Myrtle Beach is renowned for its miniature golf courses, and you don't need to wait for summer to enjoy them. During the winter, many of the courses are still open, and you can enjoy a game without the crowds. Pirate's Watch Adventure Golf and Mt. Atlanticus Miniature Golf are just two of the many wonderful courses you can choose from. You may also enjoy trying out indoor courses such as GlowGolf.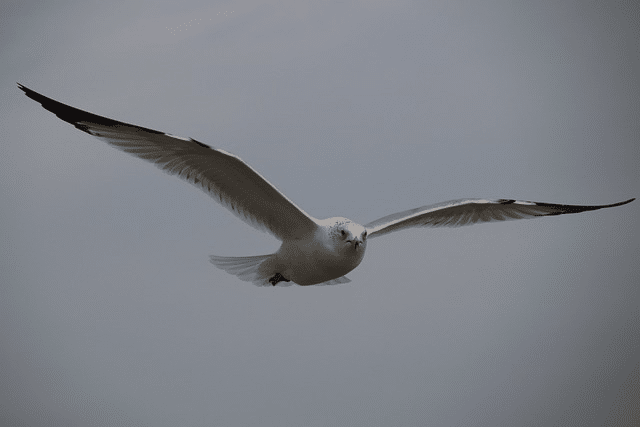 Visit the Myrtle Beach Boardwalk
The Myrtle Beach Boardwalk is one of the most popular attractions in the city, and during the winter, you can enjoy it without the crowds. Take a stroll along the promenade and take in the sights and sounds of the Atlantic Ocean.
Dining and Attractions
You can visit the many restaurants and shops along the way, as well as enjoy some of the boardwalk's attractions, such as the SkyWheel Myrtle Beach.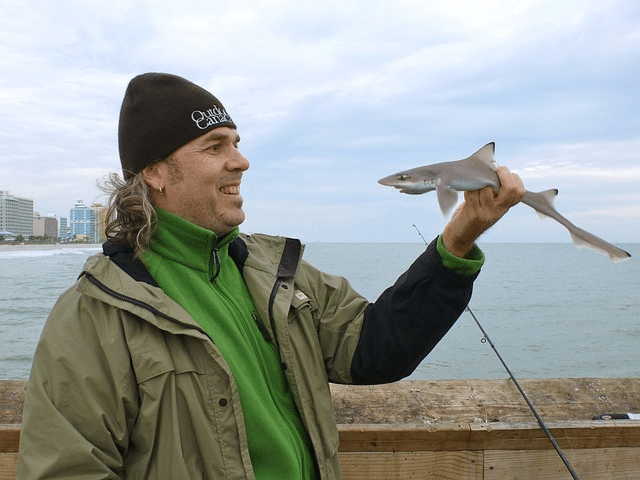 Attend Festivals and Events
Winter is festival season in the Myrtle Beach area, and you can enjoy a wide range of events, festivals, and theatre performances. One of the most popular winter festivals is the Dickens Christmas Show and Festivals, which features crafts, food, entertainment, and reenactments of Charles Dickens' stories. You can also attend the Myrtle Beach Marathon or Ripley's Aquarium Festival of Trees.
Relax at the Spa
Myrtle Beach has many high-end spas, and during the winter, you can indulge in some pampering. Spend some time relaxing in the sauna, rejuvenate with a massage, or enjoy a facial. Brookgreen Gardens in Murrells Inlet is one popular destination for a serene getaway.
So there you have it – five awesome things you can do in Myrtle Beach during the winter. Whether you are looking for a fun activity, some retail therapy, or just a relaxing escape, this lovely city has something to offer. So why wait until summer? Plan your winter getaway today!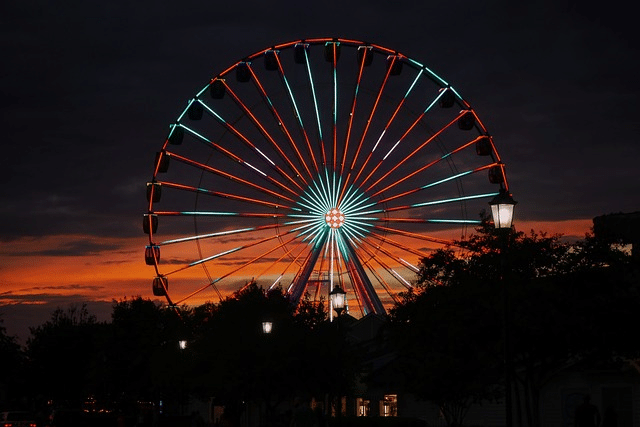 Best Myrtle Beach Attractions
Myrtle Beach, South Carolina is one of the most popular beach destinations in the United States. With over 60 miles of beautiful beaches, warm weather all-year-long, and plenty of activities for all ages, it's no wonder why people keep coming back year after year.
Whether you're a first-time traveler or a seasoned Myrtle Beach visitor, there's always something new to experience. Here are the best places to visit on your next trip.
Broadway at the Beach:
This outdoor shopping mall features over 300 acres of shops, restaurants, and entertainment. It's located in the heart of Myrtle Beach and is a popular spot for families and nightlife enthusiasts. With attractions like the Ripley's Aquarium, WonderWorks Myrtle Beach, and Legends in Concert, Broadway at the Beach is a must-visit destination.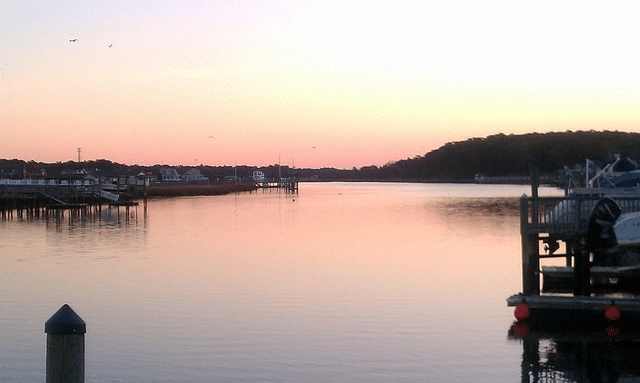 Myrtle Beach Boardwalk and Promenade:
This iconic southern beach boardwalk features views of the Atlantic Ocean, is filled with shops and restaurants, and is home to the famous Myrtle Beach SkyWheel. With its easy-to-navigate layout, the boardwalk is a top choice for people-watching, taking in the ocean views, looking for amusement park rides and enjoying beach activities like swimming and sunbathing.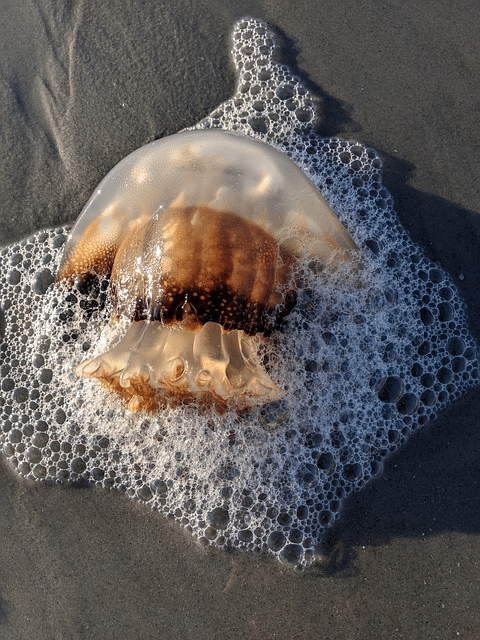 Brookgreen Gardens:
A short drive from the heart of Myrtle Beach, Brookgreen Gardens is a beautiful collection of gardens, sculptures and exhibits. With over 9,000 acres, it's one of the largest outdoor sculpture gardens in the world. The gardens are full of southern charm, and visitors can experience the beauty of nature and art all in one place.
Myrtle Beach State Park:
Located just south of Myrtle Beach, this state park is a hidden gem. With miles of hiking trails, beach access, and camping facilities, it's the perfect place to get away from the crowds and enjoy nature. This park is a great place to bird-watch, go on a fishing tour or relax on a pontoon boat, and observe wildlife up close.
Family Kingdom Amusement Park:
This seaside amusement park caters to family fun. It has roller coasters, water slides, carnival games, and more. It's open daily during the summer months and offers something for everyone. Be sure to try out the iconic wooden roller coaster, the Swamp Fox. Myrtle Waves Water Park is open year round if weather permits.
Sounds Fun, Right?
Myrtle Beach is a destination that has something for everyone, with its vibrant nightlife, family fun, stunning beaches, and natural beauty. Whether you're looking for a relaxing vacation by the ocean or an exciting getaway filled with thrills, there's more than enough to explore. From Brookgreen Gardens and Myrtle Beach State Park to Broadway at the Beach and the Myrtle Beach Boardwalk and Promenade, you'll find exceptional places to visit during your stay. Happy travels!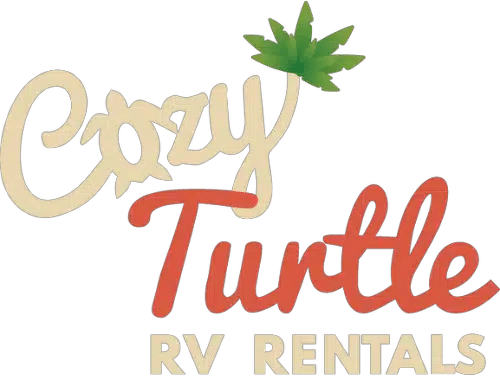 Cozy Turtle RV Rentals
If you're looking for the best way to experience Myrtle Beach come November, Cozy Turtle RV Rentals is your answer. With a variety of amenities available and guaranteed comfort every night, you can rest assured you'll have an unforgettable vacation with unforgettable memories.
Visit Myrtle Beach Today!
And don't forget that this is the perfect time of year to cuddle up in your vehicle and enjoy the cool nights. So why wait? Book your RV rental today and start planning all the fun activities you'll do when you arrive! You won't regret it!
Conclusion:
In conclusion, visiting Myrtle Beach in November has a lot to offer. From shopping to beachcombing to golfing, there is something for everyone. November has the perfect balance of weather, activities, and attractions. Whether you want to relax or get adventurous, Myrtle Beach has something for you. So, pack your bags and head to Myrtle Beach for an amazing vacation at a great price.