The weather in Myrtle Beach in October is some of the most beautiful weather you can experience.
Are you tired of the hot summer weather and looking for a change of scenery? Visit Myrtle Beach South Carolina during the month of October and experience the perfect blend of warm weather and fall festivities. Enjoy breathtaking views of the Atlantic Ocean and the golden sunsets while indulging in seafood and exploring picturesque nature parks. Here's what you need to know about the weather in Myrtle Beach in October.
Temperatures
Myrtle Beach in October experiences mild temperatures and low humidity, making it an ideal time to explore all the town has to offer. The daytime average temperature is generally around 70 degrees Fahrenheit, with a normal average water temperature, perfect for outdoor activities such as golfing, fishing, bike riding, and walking along the smooth sandy beaches. Additionally, rain chances decrease in October, allowing you to make your outdoor plans without any interruptions. In October, the sun rises at 7:10am at the beginning of the month and at 7:33am at the end of the month.
Fall Festivities
Myrtle Beach in October is known for the perfect blend of fall festivities. Sample local wines and brews during the Wine, Food, and Music Festival, held in the first week of October. Enjoy the music played by nationally known musicians and local talent alike! Moreover, indulge in fresh seafood such as clams, crabs, lobsters, and much more at the Little River ShrimpFest, which is held during the second week of October.
Myrtle Beach State Park in October
If you are looking for a relaxing retreat, then a trip to the Myrtle Beach State Park is a must. Explore the park's unspoiled 1.5-mile beach and witness the beauty of nature. Additionally, you can enjoy several other activities such as camping, hiking, fishing, biking, and much more at this serene location. Not to mention, October is the perfect time to witness the fall foliage. You can plan a relaxing picnic while enjoying the stunning views.
Broadway At the Beach in October
Visiting Myrtle Beach in October is not complete without exploring the Broadway at the Beach. The Broadway is the perfect place to indulge in shopping, dining, and entertainment during your trip. Explore the 350-acre area and choose from over 100 various shops, restaurants, bars, amusement parks, and much more. Plus, the October weather makes strolling around the area much more comfortable!
The Pros and Cons of Visiting Myrtle Beach During October's Hurricane Season
Myrtle Beach is one of the best vacation destinations in the United States, thanks to its beautiful beaches, great weather, and wide range of activities. However, if you're planning a trip to Myrtle Beach during the fall, you should be aware that October is part of hurricane season. Although it can be a beautiful time to visit, there are both pros and cons to traveling to the area during this time.
The Pros:
First of all, visiting Myrtle Beach in October can be an all-around more peaceful experience, as you won't have to deal with the crowds and hustle and bustle of the summer season. The average ocean temperature stays warm and the ocean is still pretty warm as well, making it perfect for those who love spending time in the water. You'll also be able to find more affordable prices on everything from hotels to attractions and restaurants compared to the summer months. Plus, fall and October bring lots of seasonal events and festivals that make the trip even more appealing.
The Cons:
The biggest downside to traveling to Myrtle Beach during hurricane season is, of course, the possibility of a hurricane! You need to keep an eye on the weather forecast and be prepared for weather changes and cancellations. In some cases, businesses and attractions may even close early or shut down for a few days as a safety precaution, and you could find yourself confined to your hotel or vacation rental for an extended period of time. Therefore, it's crucial to buy travel insurance and choose lodging that has hurricane protection policies. Another con to traveling to Myrtle Beach in October is that although it's less crowded, some beachside attractions and restaurants may be closed for the season.
What to Bring and When to Go:
When traveling to Myrtle Beach during hurricane season, it's important to pack appropriately; bring extra rain gear and waterproof bags to keep valuables safe. One of the best times to go is the first two weeks of October, as it's far less likely that you'll encounter a hurricane during that period. Conversely, if you're able to be more flexible with your travel dates, and storms and hurricanes are a concern, it might be ideal to simply avoid visiting the area during hurricane season.
How to Stay Safe:
If a hurricane does hit during your Myrtle Beach vacation, the most important thing is to stay safe! Be sure to have a hurricane evacuation plan in place with your hotel or rental, and if local officials order an evacuation, follow their instructions to the letter. Additionally, remain calm and keep updated with weather alerts and emergency information. For those who are especially concerned about hurricane risks, investing in a weather app that tracks hurricanes and provides up-to-the-minute information can provide peace of mind during the trip.
While October in Myrtle Beach may have its downsides, it remains a wonderful time to visit and make the most of the beautiful weather and lively seasonal events. Weighing the pros and cons is a personal decision, but being prepared and flexible will help you make the most of your Myrtle Beach vacation. Ultimately, visiting during hurricane season just requires extra preparation, care, and attention to make sure you stay safe and have fun.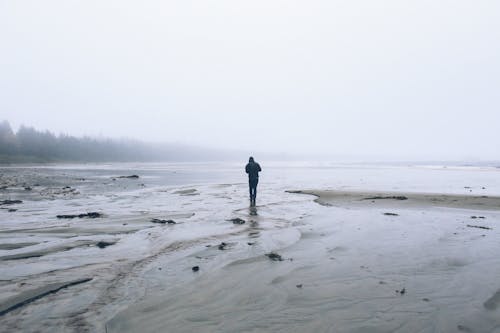 Reliving the Past: A Look into Weather History October in Myrtle Beach
Situated in the heart of the Grand Strand, Myrtle Beach is a popular vacation destination for millions of visitors every year. With its long sandy beaches, thrilling amusement parks, and a plethora of attractions, the city has something for everyone. However, the weather can make or break any vacation, and October, in particular, is a month where tourists often wonder what to expect. Lastly, we will delve into the weather history October in Myrtle Beach, to help you plan the perfect vacation and experience the city's climate like never before.
Average Weather in October
When we say Myrtle Beach is a year-round destination, we mean it. October, in particular, is one of the best times to visit as the weather is perfect, and the crowds are thinner. The average high temperature for Myrtle Beach in October is about 75°F and 54°F, respectively. These temperatures are ideal for anyone looking for warm but comfortable weather that is not too hot or too cold. The ocean water temperature in October averages around 72°F, making it perfect for those who love to swim or surf. The relative humidity in Myrtle Beach during October usually peaks at 87 percent in the morning then drops to 54 percent by early afternoon.
First Cold Front
Although Myrtle Beach is a sunny destination, October is a month where the city experiences its first cold front. Therefore, it is essential to bring your sweaters and jackets, especially if you're out in the evenings. According to weather data, the average rainfall in October is around 3.5 inches, which is considerably lower than most summer months. With only 10 days of measurable rainfall in October, you're likely to experience several sunny and dry days, which is an ideal time to explore the city. The average snowfall is very low with the highest snowfall month being February.
Hurricane Season
In October, the city of Myrtle Beach experiences the peak of hurricane season. However, this should not be a cause for concern, as the city has a well-established infrastructure to deal with hurricanes. Besides, the probability of a hurricane hitting Myrtle Beach in October is low. In the last decade, the city witnessed only one hurricane, with a high average wind speed, which was Hurricane Matthew in 2016. Therefore, unless there is a named storm in the Atlantic, there is no cause for concern.
Fall Foliage
If you are a fan of fall foliage, you'll be delighted to know that Myrtle Beach is just a few hours' drive away from some of the best fall foliage destinations in the country. Blue Ridge Mountains in North Carolina is just a three-hour drive away from the city, and it's the perfect destination to experience vivid fall foliage. But, if you want to explore something closer to Myrtle Beach, Brookgreen Gardens, a short drive away, has some of the best fall foliage displays in the region.
The weather history of October in Myrtle Beach is fairly reliable with mild temperatures and favorable weather conditions, making it the perfect time to visit. The city has plenty to offer during this time of year, and it's less crowded, which means there are fewer lines at attractions and restaurants. Regardless of whether you're a beach bum, a nature lover, or in search of thrilling amusement parks, you'll find something to love about this beautiful city. So, pack your bags, and start planning your unforgettable October vacation in Myrtle Beach.
Conclusion:
Myrtle Beach is not only a popular summer vacation destination but also a hidden gem during the fall season. October brings the perfect weather for outdoor activities and witnessing the fall foliage while indulging in the town's delicious food and entertainment. Pack your bags and book your trip to Myrtle Beach and embrace the perfect blend of fall festivities and warm weather. You will surely return home with a renewed sense of spirit and a heart full of wonderful, unforgettable memories.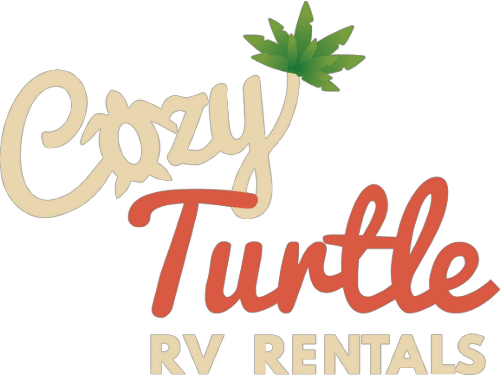 Cozy Turtle RV Rentals
While here at Myrtle Beach, why not rent one of our cozy RV's that are perfect for the fall weather, camping, and campfires! Stop by Cozy Turtle RV Rentals Today!