If you are looking for a shopping experience in Myrtle Beach, look no further than Tanger Outlet Mall. Tanger Outlet Myrtle Beach is a shopper's paradise, offering a variety of stores with great deals on brand-name merchandise.
The malls are conveniently located near other major attractions and hotels. In this blog, we will explore the various stores at Tanger Outlets Myrtle Beach that make it a popular choice for visitors.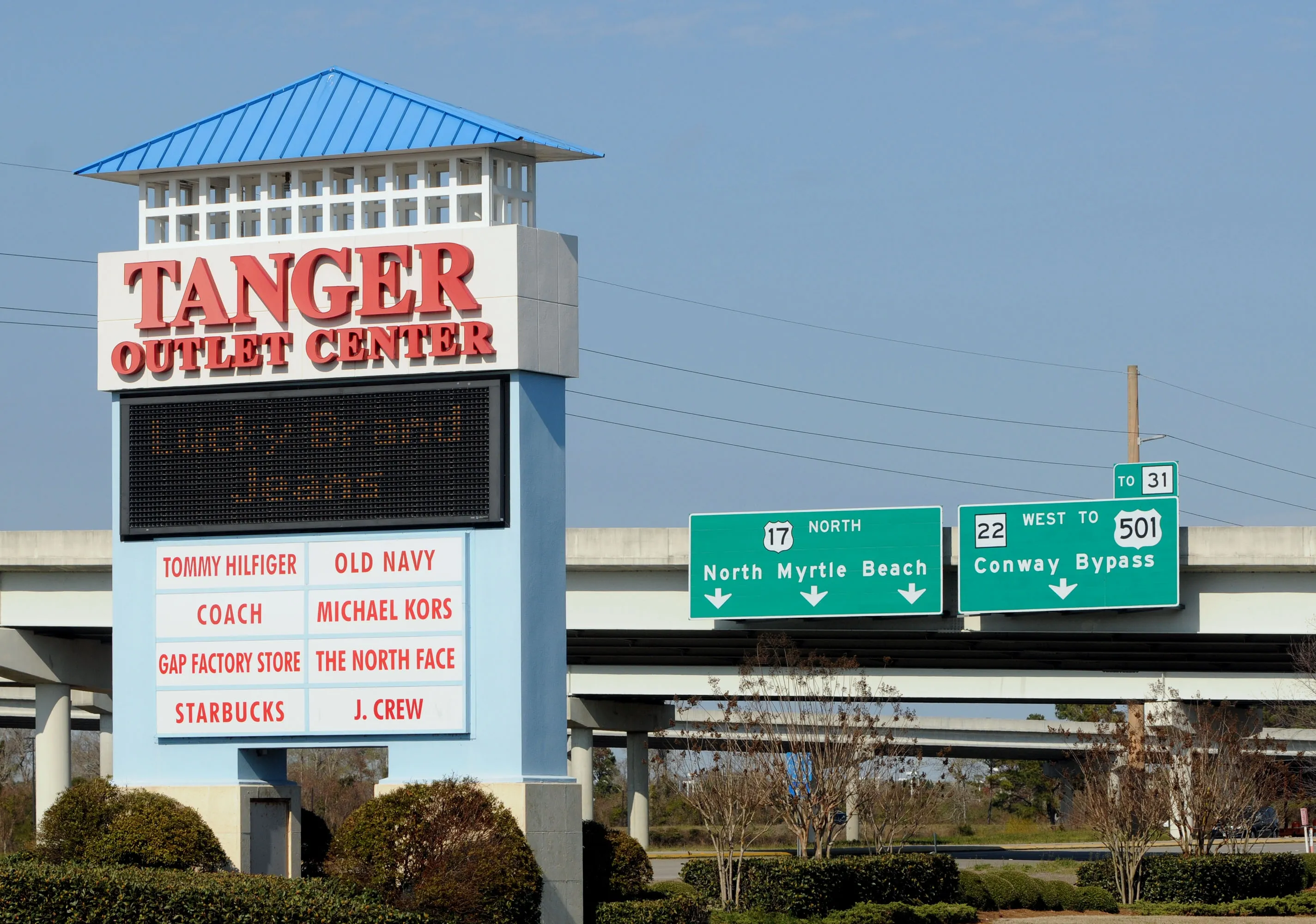 Shop Till You Drop
Tanger Outlets is home to more than 90 stores, with some of the most popular being Nike, Polo Ralph Lauren, Old Navy, and Michael Kors. You will also find designer brands like Coach and Kate Spade.
The variety of stores caters to different tastes and budgets, making it an ideal destination for everyone. The deals offered on merchandise are unbeatable, and you are sure to walk away with some great finds.
All The Stores at Tanger Outlet Mall
Adidas
Aéropostale
Aerie
All on Target
All Star Elite
American Eagle Outfitters
As Seen on TV
Ann Taylor Factory Store
Asics
Auntie Anne's
Banana Republic Factory
Banter by Piercing Pagoda
Bath & Body Works
Beef Jerky Outlet
Ben & Jerry's
Blondies
Brooks Brothers Factory Store
Burlington Brands
Carolina Pottery
Carter's Babies and Kids
CellMax
Champion
Charley's Philly Steak
Chico's Outlet
Chubbies
Claire's
Clarks Outlet
Clayton General Store
Clothes Bin
Coach
Collectors of Art Gallery
Coastal Sunglasses
Columbia Factory Store
Conrad Farms Gourmet Gifts
Craft Taco
Crocs
Crypto Dispensers
Daily Thread
Direct Tools
DXL Mens Outlet
Eddie Bauer Outlet
Express Factory Outlet
Famous Footwear Outlet
Famous Wok
Finish Line
Five Guys Burgers and Fries
Fossil
Forever 21
Fragrance Outlet
Francesca's
Gap Factory
Garra Spas
Greg Norman
Gypsy Soul
Go! Calendars, Games, Toys & Books
Golf Apparel Shop
Grand Strand Humane Society
Great American Cookies – Haagen-Dazs
Guess Factory Store
H&M
Hanesbrands
Hanes
Harley Davidson
Hurley
Hwy 55 Burgers Shakes & Fries
J.Crew | Crewcuts Factory
Jared Vault
Jockey
Johnston & Murphy
Journeys
Kate Spade New York
Kay Jewelers Outlet
Lane Bryant Outlet
Lee | Wrangler Clearance
Levi's Outlet
Lids
Lids Locker Room
Loft Outlet
Lucky Brand Jeans
Lululemon
Mack Weldon
Maurices
Midwest Monograms
Mister Coffee
Merrell
Michael Kors
My Cup
Nautica Factory Store
New Balance Factory Store
Nike Factory Store
Oakley
Old Navy Outlet
Outback Steakhouse
OshKosh B'gosh
Pepper Palace
Palmetto Moon
Polo Ralph Lauren
Quiet Storm Surf Shop
Rack Room Shoes
Rawlings
Ricciardis Italian Ice
Reebok
Rue21
Salt Life
Sand & Sun Surf Shop
Simply Southern
Sea Everything
Sparkles
Skechers
Space Battle
Spartina 449
Sperry
Sports Fanatics
Starbucks Coffee
Steve Madden
Summersalt
Sunglass Hut
Talbots Outlet
The Fudgery
The Game Room
The Perfume Outlet
Tanger Shopper Services
The Cosmetics Company Store'
Timberland Factory Store
The Fudgery
The North Face
The Uniform Outlet
Tommy Bahama
Tommy Hilfiger
Torrid
Toy Town
Tory Burch
Toy Island
Travis Mathew
Under Armour
Vans Outlet
Vera Bradley
Victoria's Secret
Vineyard Vines
White House Black Market
Zumiez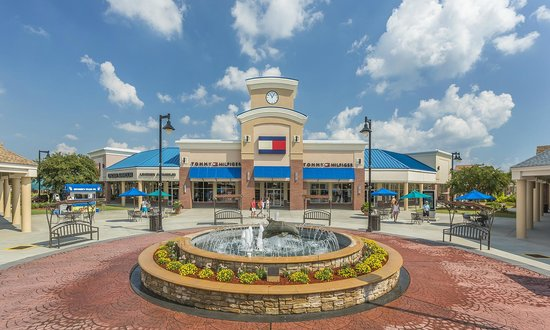 A Foodie's Delight
Shopping can be exhausting, and a great way to refuel is by trying out some of the excellent food options available at Tanger Outlets. The malls have an extensive food court with fast-food options.
However, if you prefer something more upscale, try out one of the many restaurants, including Blaze Pizza and Johnny Rockets. There is something for everyone, so take a break, and indulge in some delicious food.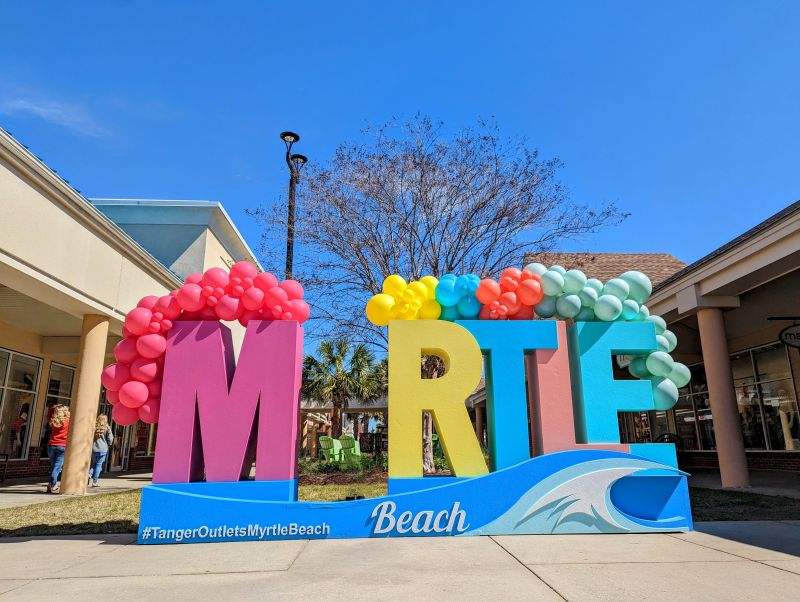 Family Fun Zone
If you are visiting Tanger Outlets with your family, make sure to check out the Family Fun Zone. In addition to shopping and dining, the mall provides a variety of activities to keep the kids entertained.
The Fun Zone includes several games, arcade-style machines, and a playground. It's a great way to break up the shopping experience and add some excitement to your visit.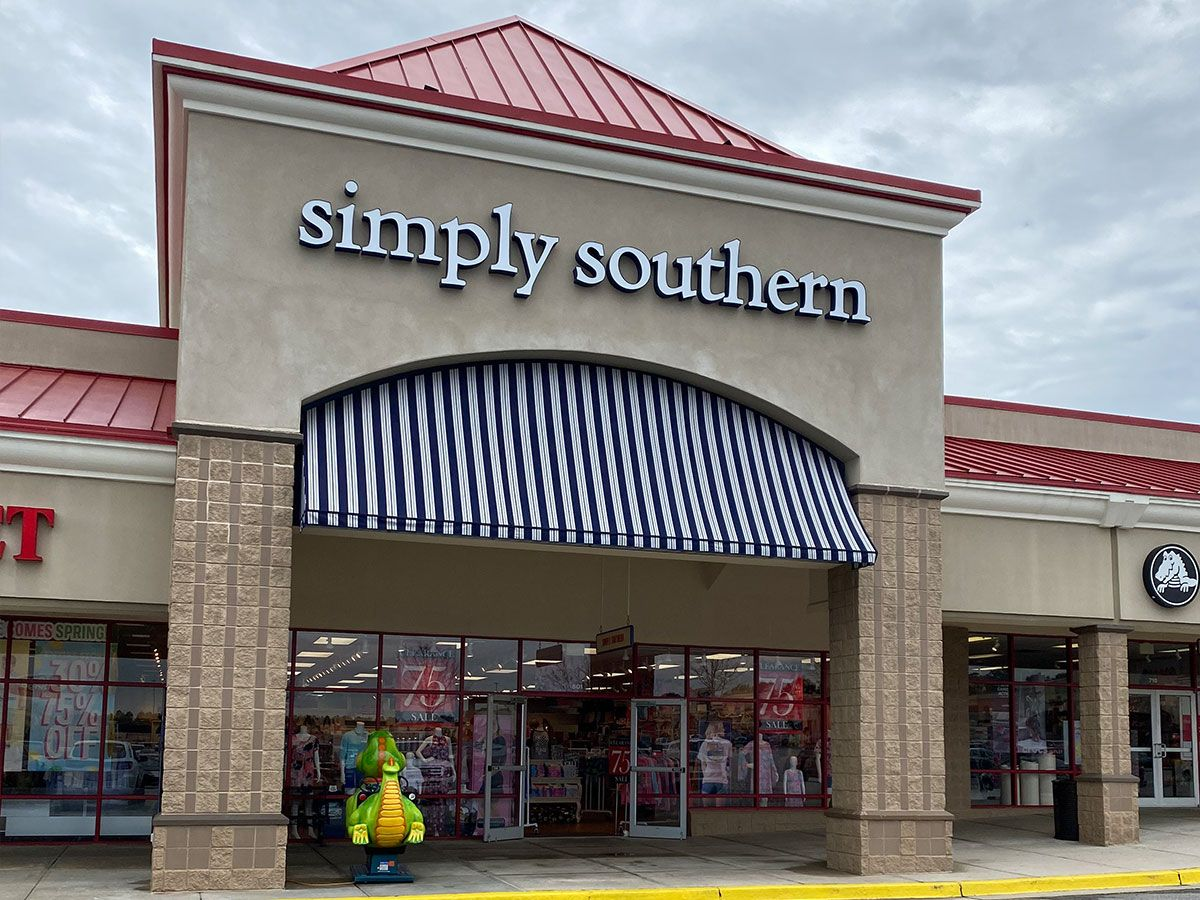 Location, Location, Location
Myrtle Beach is known for its beautiful beaches, exciting attractions, and unbeatable shopping opportunities.
Speaking of shopping, did you know that there are not one, but two Tanger Outlet locations in this coastal paradise? That's right — shopaholics can indulge in more than 150 stores across both locations, featuring everything from designer fashions to home goods and accessories.
From the classic Tanger style to its modern twist, the outlets offer a little something for everyone.
Plus, with its convenient locations just a short drive from the beach, the Tanger Outlets make the perfect addition to any Myrtle Beach trip.
All shops have a good selection, so that you can have the best shopping experience with good prices. You'll be sure to have a great shopping experience.
Tanger Outlets Myrtle Beach HWY 17
10835 Kings Rd, Myrtle Beach, SC 29572
Tanger Outlets Myrtle Beach HWY 501
4635 Factory Stores Blvd, Myrtle Beach, SC 29579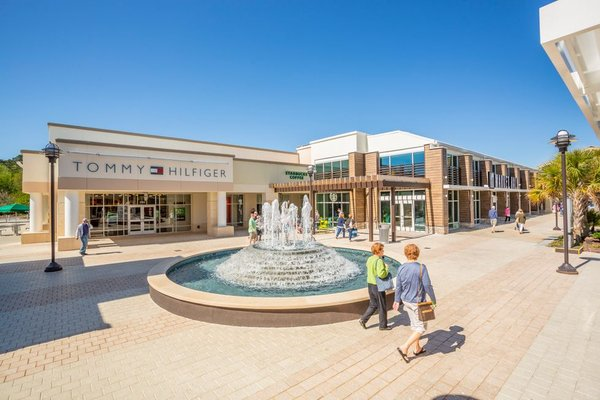 Ample Parking
With any shopping experience, it's always helpful to park close to where you want to shop, and Tanger Outlet Myrtle Beach has plenty of parking options.
You can park conveniently nearby and access the mall with ease. Plus, their efficient parking system makes finding and navigating parking quick and easy.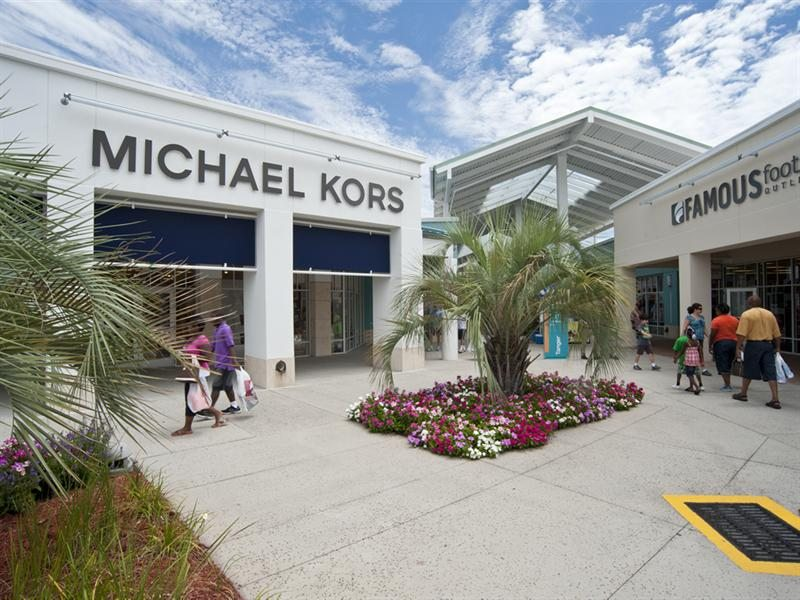 Great Deals All Year Round
Finally, one of the reasons that Tanger Outlet Myrtle Beach continues to be a popular destination for shoppers is because of the incredible deals offered all year round.
Typically these great stores have promotions and seasonal sales that make it an excellent option for budget-conscious shoppers. Additionally, you can sign up for the TangerClub membership to receive exclusive deals and discounts.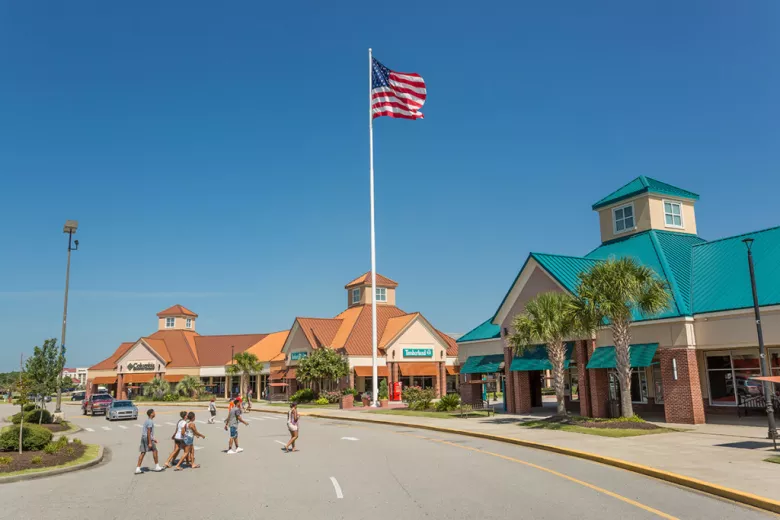 The Ultimate Guide to Shopping at Tanger Outlets Myrtle Beach
When it comes to shopping in Myrtle Beach, Tanger Outlets is a must-stop destination. With over 100 stores offering designer and name-brand bargains, there's something for everyone. However, with so many options, it can be overwhelming for first-time visitors.
Plan Ahead
Before you head to Tanger Outlets Myrtle Beach, it's essential to do some research. Check out their website ahead of time to plan out your shopping experience. You can view the map, find your favorite stores, and check for sales and exclusive deals offered by each store. It will help you save time and money while shopping.
Arrive Early
The early bird catches the worm, and this is especially true if you plan to shop at Tanger Outlets Myrtle Beach. The outlet mall opens at 9 am, but arriving early will give you the best chance of finding parking spots and avoiding the crowds. Plus, some stores offer early-bird promotions, so it's worth waking up early to shop for your favorite items at discounted prices.
Always Check for Coupons
Tanger Outlets is known for offering discounts and coupons on top of the outlet prices. Be sure to check the deals and coupons before you make your purchase. One way to do this is to download the Tanger App. The app provides exclusive coupons and deals that you won't find anywhere else. Trust us. It will save you tons of money.
Wear Comfortable Shoes
With so many stores to visit, you'll need to wear comfortable shoes to keep up. The outlets can be overwhelming, and you'll want to cover as much ground as possible in one day. Comfortable shoes are a must for long hours of walking, standing, and carrying shopping bags. You'll thank us later.
Carry a Refillable Water Bottle and Snacks
Shopping can be exhausting, so it's essential to stay hydrated and have some snacks to keep you energized along the way. Be sure to carry a refillable water bottle and some snacks like granola bars or fruits. It will help you save time and money, plus keep you fueled throughout your shopping trip.

Conclusion
When looking for a shopping destination in Myrtle Beach, Tanger Outlets Myrtle Beach are a must-visit. Offering a variety of stores, delicious food options, an exciting Fun Zone, and unbeatable prices, it is no wonder that the malls have gained popularity among locals and tourists alike.
With its central location and open hours, it is the perfect place to enjoy a day of shopping with your family and friends.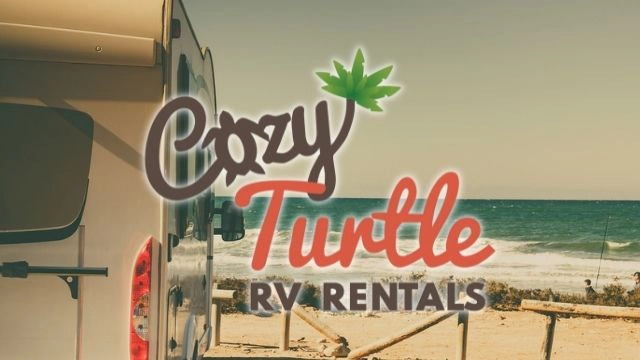 Cozy Turtle RV Rentals
Embarking on a beach vacation is undoubtedly a delightful escape from the chaos of daily life. And if you are looking to add a sprinkle of excitement to your trip, why not spend a day at Tanger Outlets in Myrtle Beach? From trendy fashion wear to luxury homeware, this shopping hub promises an unparalleled retail spectrum.
And, for an added level of comfort during your stay, we recommend booking an RV with Cozy Turtle RV Rentals. With our spacious and cozy RVs, you can indulge in a comfortable and convenient living space while having easy access to the many attractions that Myrtle Beach has to offer.
Don't settle for mundane vacations; make the most out of your trip by shopping at Tanger Outlets and staying in a cozy RV from Cozy Turtle RV Rentals.