Surfside Beach, South Carolina, proudly known as "The Family Beach," is a hidden gem that is often overshadowed by its more popular neighbor, Myrtle Beach. But if you are looking for a quaint and charming destination that offers a unique blend of relaxation and excitement, visit Surfside Beach.
This coastal town, located in the heart of the Grand Strand, is home to beautiful beaches, scenic beauty, delicious seafood, and fun activities. In this blog post, we will explore the best of Surfside Beach, South Carolina, and why this town should feature on your bucket list.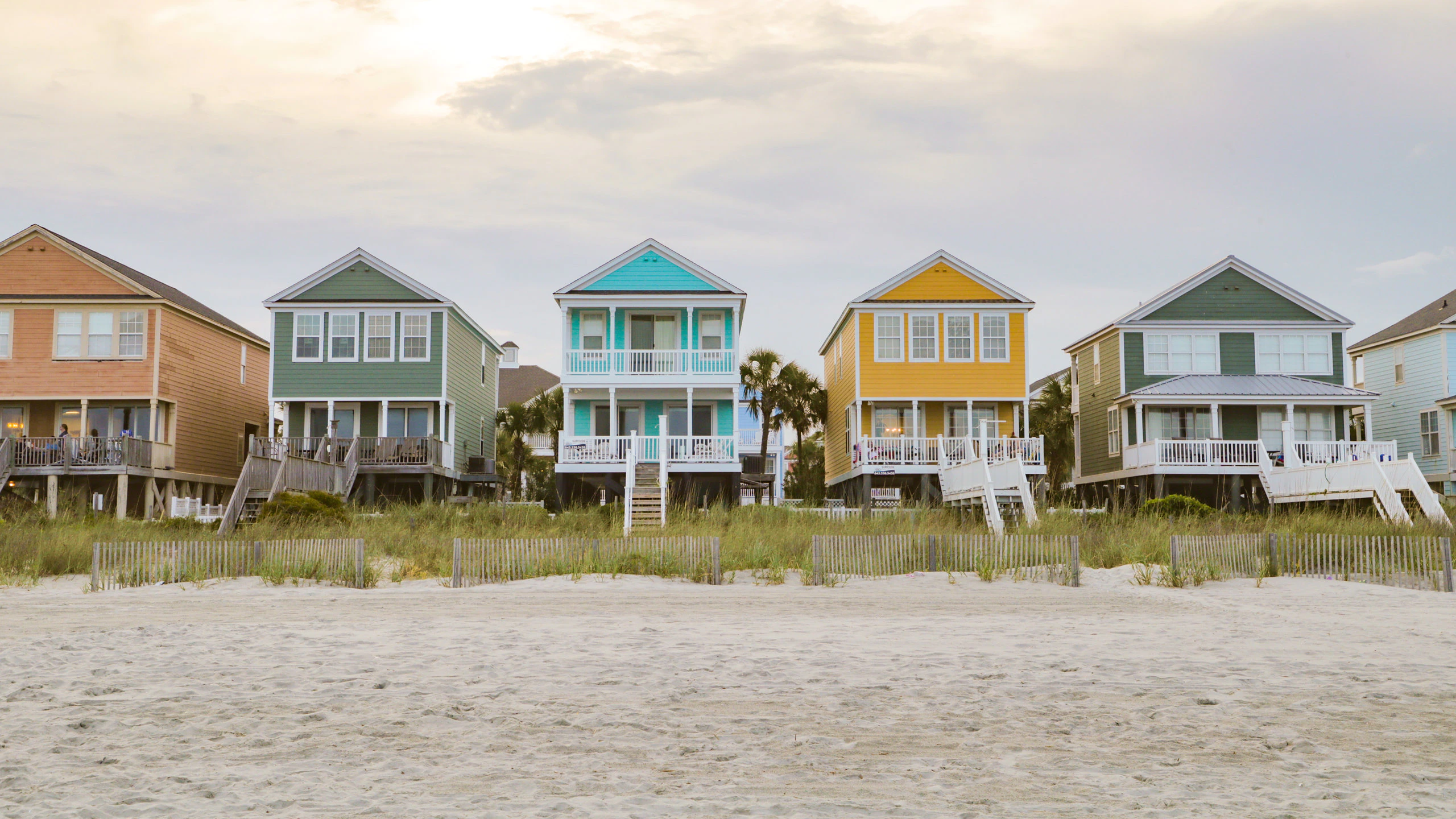 Beaches and Scenic Beauty
The beaches of Surfside Beach are the town's major attraction, and for good reason. They are clean, uncrowded, and offer soft, golden sand. You can take long walks along the shore, collect shells, relax under an umbrella, and enjoy the stunning views.
The town's access to the Atlantic Ocean also makes it ideal for water activities such as surfing, paddleboarding, and fishing. Venture a little further from the shore, and you'll discover the hidden gem that is the nature trails of the Tupelo Bay Golf Center, which provides a tranquil getaway for those who need to commune with nature.
Local Eateries and Cuisine
Surfside Beach is a haven for seafood lovers with its abundance of seafood restaurants. From shrimp and grits to fresh catches of the day, there's something for everyone's palate.
You can also Quench your thirst with some of the local beach bars such as Bubba's Fish Shack, Scotty's Beach Bar, or The Wicked Tuna while grabbing a bite to eat while enjoying a breathtaking view of the beach.
Entertainment and Recreation
One of the best things about Surfside Beach is its location, which is in proximity to various fun and exciting attractions. Some popular ones include the Family Kingdom Amusement Park, Wild Water and Wheels Park, and The Market Common.
You can also take a short drive to Myrtle Beach to explore attractions such as the Broadway at the Beach, the Myrtle Beach Boardwalk, or the Hollywood Wax Museum. Moreover, the town also has plenty of opportunities to get out and stay active with indoor and outdoor yoga sessions, golf courses, and swimming pools.
Art and Culture
Apart from its beaches and water sports, Surfside Beach is also known for its distinct art and culture scene. There are several local art galleries, museums, and theatres, where visitors can experience the town's unique artistic flavor.
Some notable places include the Franklin G. Burroughs-Simeon B. Chapin Art Museum and the Grand Strand Theater.
Accommodations
Surfside Beach offers a range of beautiful accommodation options for travelers, including beach resorts, cottages, suites, or hotels that will cater to all budgets.
With friendly staff, deluxe amenities, and beautiful ocean views, Surfside Beach's hotels provide comfortable lodging with easy access to the town's attractions.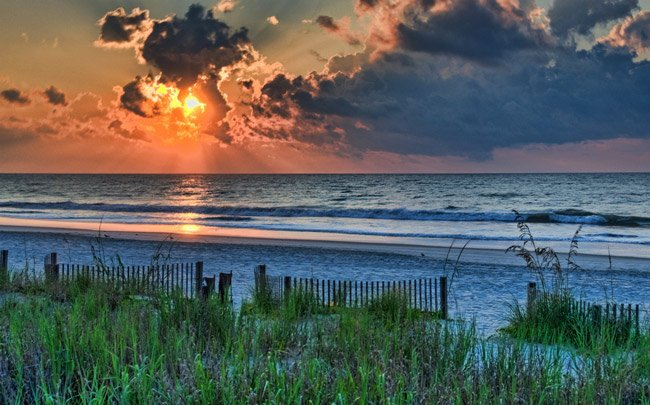 Discovering the Best Time to Visit Surfside Beach, South Carolina
Surfside Beach, South Carolina, is a small coastal town located at the heart of the Grand Strand. It boasts of numerous beaches, restaurants, and endless fun activities all year round. It is a perfect destination for families, couples, or anyone looking to escape the hustle and bustle of everyday life and relax by the ocean. But when is the best time to visit Surfside Beach?
Summer:
Summer is undoubtedly the peak season in Surfside Beach, with many tourists flocking in for a fun-filled vacation. The season runs from June to September, and during this time, you can expect sunny days, high temperatures, and crowded beaches. If you're a fan of beach parties, live music, and outdoor attractions, this is the best time to visit. However, be prepared for the higher cost of accommodation and more crowded beaches.
Fall:
Fall in Surfside Beach is a pleasant time to visit, especially for those who want to avoid the peak season crowds. The weather is still temperate, and the ocean is warm enough to swim in until October. The peak season ends in early September, so you can save on accommodation and enjoy fewer lines on attractions. Plus, you get to experience the beauty of the town's Southern vegetation as the leaves change colors.
Winter:
Winter is Surfside Beach's off-season, and it runs from November to March. The weather gets chilly, with average highs of around 60°F. If you want to escape the cold weather, Surfside Beach could be a great option to experience a mild winter. There are also plenty of indoor attractions that you can explore during this time, such as Brookgreen Gardens, Ripley's Aquarium, or Hollywood Wax Museum.
Spring:
Spring is ideal for those seeking a balance between good weather and fewer crowds. It runs from April to May, and you can expect temperatures in the low 70s. The ocean is still a bit cold for swimming, but you can still enjoy outdoor activities like hiking and biking. Spring happens to be the perfect time for golfers, with the many courses all around the town open for games.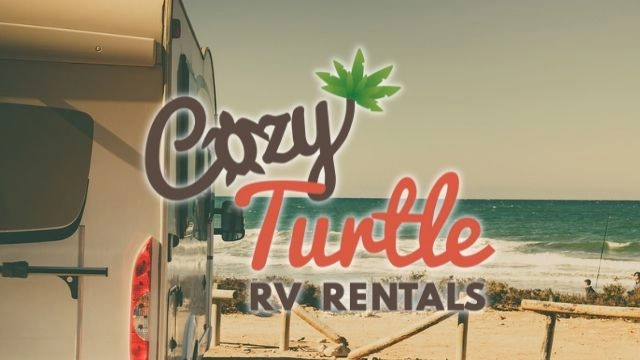 Cozy Turtle RV Rentals
If you're gearing up for a vacation in Surfside Beach, consider skipping the hotels and opting for Cozy Turtle RV Rentals. Our accommodations offer all the comfort of a hotel stay, but with a unique twist. Wake up to the sound of ocean waves just steps away from your rental.
And when you're ready to explore, a prime location in Surfside Beach puts you within reach of all the best local attractions. Plus, you'll have all the conveniences of home, including a kitchen and living area, right at your fingertips. Don't settle for a run-of-the-mill hotel experience when you can have something truly special at Cozy Turtle RV Rentals. Book your stay today and get ready for a vacation you won't soon forget.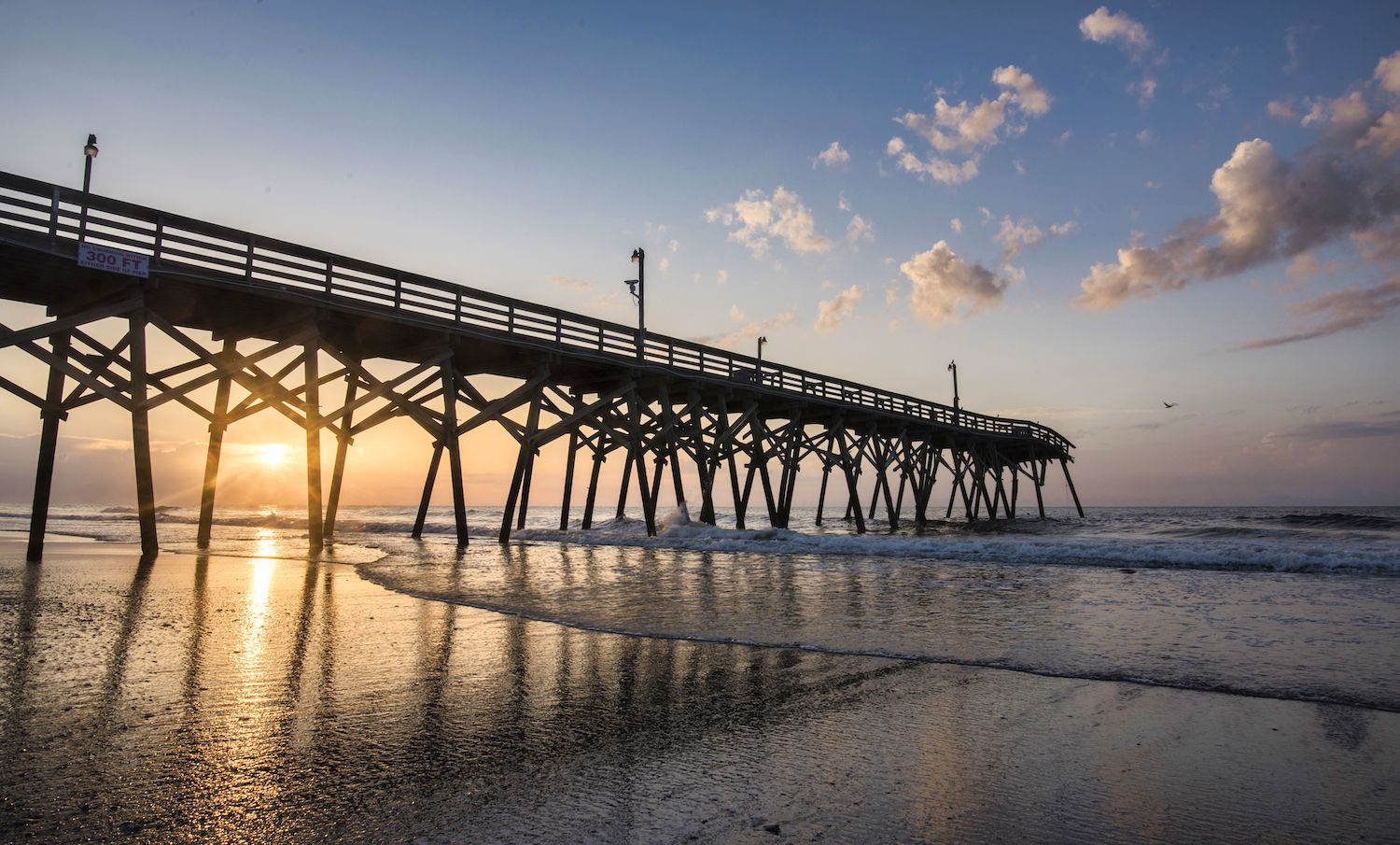 Conclusion
In conclusion, Surfside Beach, South Carolina, has so much to offer, from stunning beaches, delicious seafood, exciting attractions, to a rich art and culture scene.
Whether you are a family looking for an excellent vacation destination or a traveler looking for a serene getaway, Surfside Beach is the perfect destination for you. Plan a trip to Surfside Beach today, and you'll undoubtedly create memories that will last a lifetime.