Situated just north of Charleston, South Carolina, Sullivan's Island beach is a destination for beachgoers looking for fun in the sun. Located only 20 minutes from the Charleston harbor, Sullivan's Island is the place to be. Whether you're looking for a relaxing weekend away or an action-packed day trip, Sullivan's Island offers something for everyone! Let's explore what makes this stunning beach so special.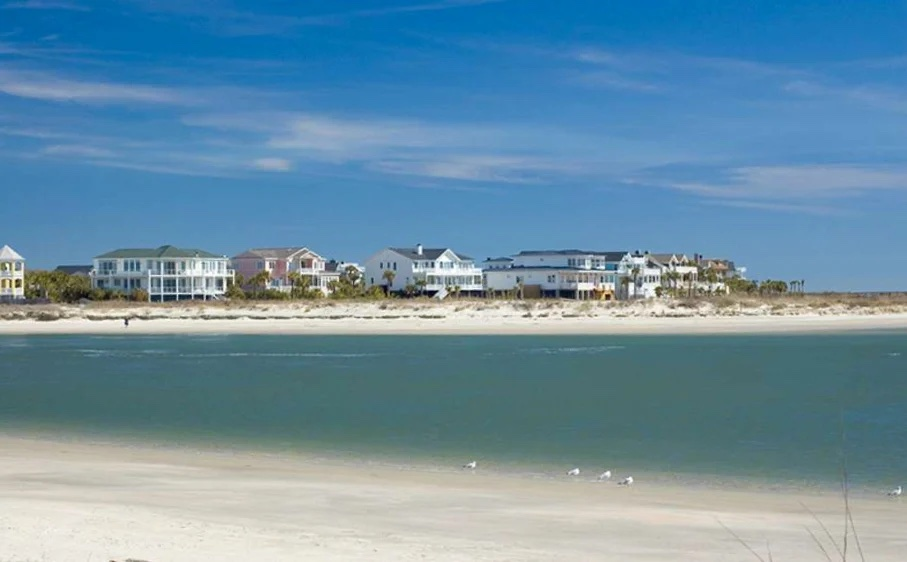 The Beach
Sullivan's Island Beach is known as one of the best beaches in the area. With its pristine white sand, crystal clear water, and incredible views of the Atlantic Ocean, it's no wonder why people flock here year-round. There are plenty of activities available on the beach such as swimming, surfing, kayaking, fishing, or simply relaxing on a lounge chair soaking up some sun.
Dogs are also allowed on the beach, if you're not wanting to leave your pet behind. To bring your furry friend with you just remember to get a dog permit from town hall first. If you decide to bring your kids, remember that there are no lifeguards on duty. For those looking for an adventure head over to Breach Inlet for some jet skiing or parasailing!
The beaches on Sullivan's Island are a paradise of natural beauty, free from the hustle and bustle associated with commercialized coastlines! About 20 minutes away from downtown Charleston, this small island offers over three miles of untouched sand to explore. From its public beach access points (still called 'stations', harkening back to when the area was serviced by electric trolley), views in every direction include those of Fort Sumter, The Morris Island Lighthouse, and The Battery.
Without hotels or other B&B accommodations – or even public restrooms, showers, or public parking for that matter – Sullivan's is truly an intimate getaway perfect for soaking up sunsets along some seriously picturesque shores. Sullivan's island beach can get really busy during the summer, so remember to arrive early to get the great views you're hoping for!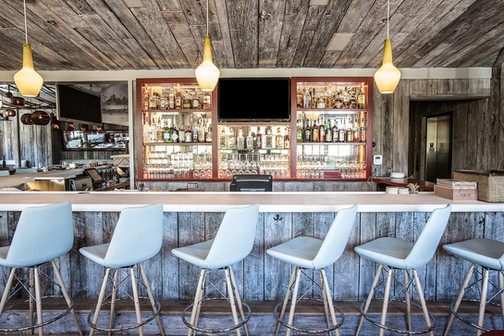 Restaurants & Shopping
When you get hungry after spending time in the sun there are plenty of delicious restaurants nearby. Whether you're looking for classic seafood dishes like crab cakes or more exotic fare like sushi, Sullivan's Island has something for everyone's palate. There are also plenty of shops where you can find souvenirs and gifts to remember your visit by. Make sure to check out the local art galleries too!
The Obstinate Daughter
The Obstinate Daughter restaurant located on Sullivan's Island adds a unique flavor to the South Carolina Lowcountry culinary scene. This one-of-a-kind eatery offers a menu that is heavily inspired by farm-to-table French and Italian dishes, as well as local seafood staples like oysters and shrimp.
The setting of this charming beachfront venue invites diners to take advantage of the island's exquisite views while they enjoy their meals. Whether ordering from the brunch, lunch, or dinner menu, diners are sure to be impressed by the flavorful ingredients used in crafting each dish. What's more, those who order dishes like garlic parmesan french fries and mac & cheese immediately notice the high quality of each flavor served up at The Obstinate Daughter restaurant.
Poe's Tavern
Poe's Tavern on Sullivan's Island has been a local favorite since its inception in 2006. It has become more than just another restaurant and bar, as locals often suggest it for dinner during special occasions and out-of-towners flock to the establishment to get a glimpse of one of the oldest spots on the island. The pub offers a menu filled with history — you can find classics such as steak gumbo and chicken wings as well as delicious fried green tomatoes and fish tacos. To capture the atmosphere, Poe's Tavern is decorated lovingly with antique pieces from around the area, giving it an old-world feel that perfectly complements the Charleston cuisine served here. Visiting this place is an experience all by itself — it will soulful flavors and lots of fun!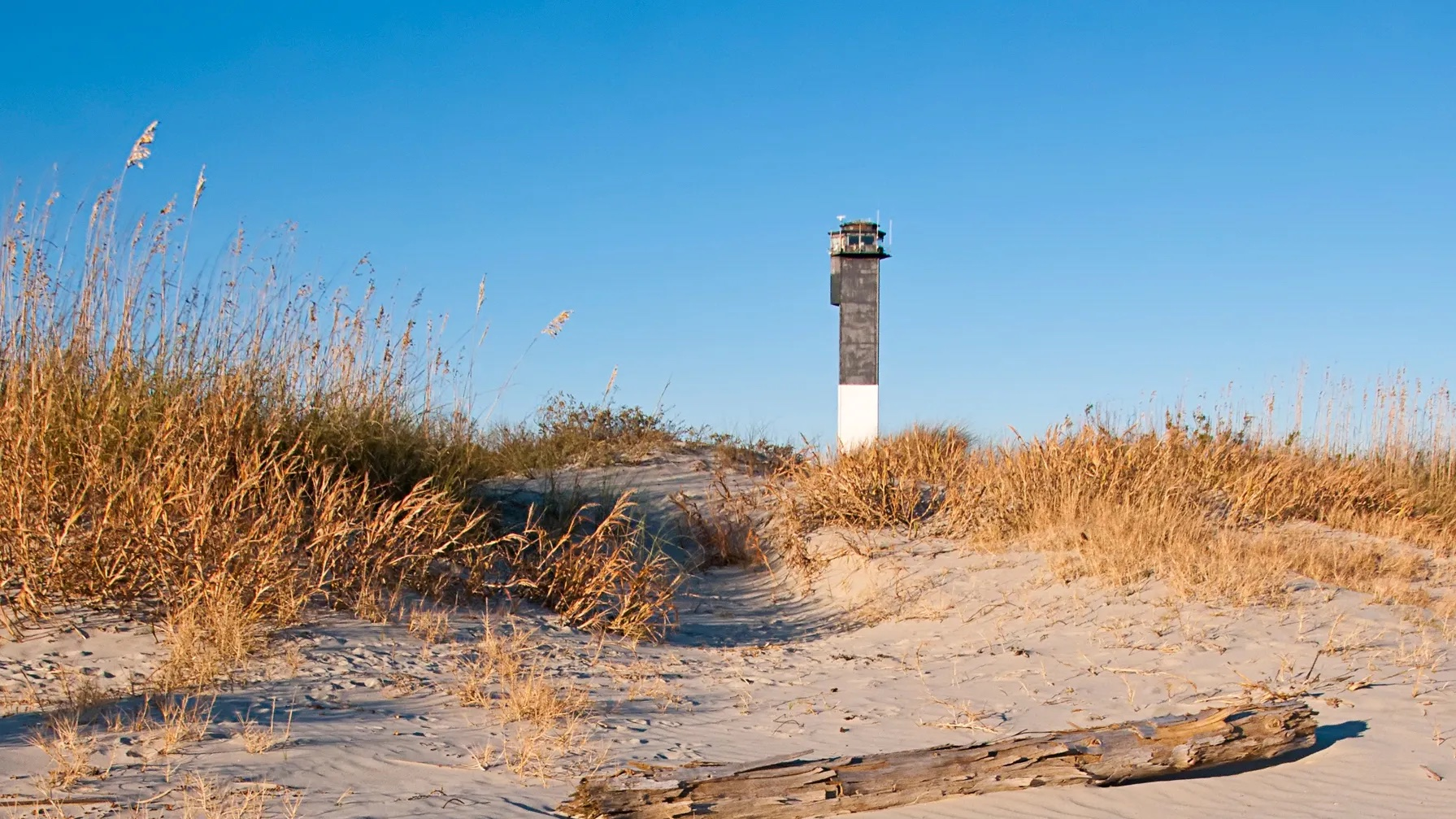 Activities & Attractions
If you don't feel like laying on the beach there are still plenty of things to do around Sullivan's Island Beach! Visit Fort Moultrie where you can learn about local history and explore old military buildings. You can also catch some live entertainment at The Windjammer which offers daily shows from local musicians or take a leisurely stroll down Middle Street admiring all the unique shops and restaurants it has to offer.
Fort Sumter and Fort Moultrie Historical Park
Fort Sumter and Fort Moultrie Historical Park are popular tourist destinations that offer a fascinating look into America's Civil War history. Situated off the coast of South Carolina, these sea forts act as living monuments to the men who served their respective countries during this tumultuous time.
Upon visiting the park, guests can explore the grounds and see firsthand artifacts from both battles and the reconstruction period, such as cannons salvaged from sunken ships. Visitors can also learn about the fort that was used to guard Charleston Harbor during battle between Union and Confederate forces, as well as tour restored barracks once inhabited by soldiers stationed here at key points in time. With its unique atmosphere and sense of nostalgia for a bygone era, it's no wonder why people come from all over to take in this incredible piece of American history.
Fort Sumter National Monument
Fort Sumter National Monument is one of the most iconic symbols of the Civil War. It is located in Charleston Harbor, South Carolina, and was the site of the first battle of the Civil War. It's where Confederate forces shelled Union soldiers on April 12, 1861. The battle lasted four years, ultimately resulting in victory for the Union. Though Fort Sumter wasn't quite an offensive structure, it served as a symbol of perseverance and courage.
Visitors to this monument today can explore its walls, witness replicas of cannons used during the battle and gain perspective on how the war shaped our country's history. It is a place that serves not only as a reminder of our nation's past but also a reminder to stand together to prevail in difficult times. This monument is only accessible by boat, so make sure to book your tour!
Sullivan's Island Lighthouse
Perched at the entrance to Charleston Harbor, the Sullivan's Island Lighthouse has been a symbol of assurance and guidance since its construction in 1862. This 85-foot tower, made of brick and accented with iron parts, has been guiding mariners safely into the city's harbor for generations. Standing at the crossroads of history, this beacon saw Charleston transform from its colonial period to being one of modern America's oldest cities. Today, thousands of tourists visit each year to capture photographs of this beloved landmark that helps ensure today's sailors make it in and out of safe passage as it did for their predecessors.
Pitt Street Bridge
Located along the Congaree River in Mount Pleasant, South Carolina, the Pitt Street Bridge is one of the city's most visited landmarks. The bridge was completed in 1794 and stands as a testament to the grandeur of early American engineering and design. Spanning nearly 500 feet, visitors can cross over the waterway on foot or bicycle for a scenic journey through nature's beauty. A popular destination for both locals and tourists alike, it offers an unforgettable view of the river, with views of boats navigating its waters far upriver. A reminder of the area's rich history and culture, this bridge is an integral part of Mount Pleasant's identity.
The Pitt Street Bridge is a secret spot to soak in spectacular views of the Charleston Harbor! This bridge, which was once used as a trolley route between Sullivan's Island and Mount Pleasant, now serves as an ideal spot for fishing off its pier or kayaking through the water. Come explore this historic district treasure – you won't be disappointed!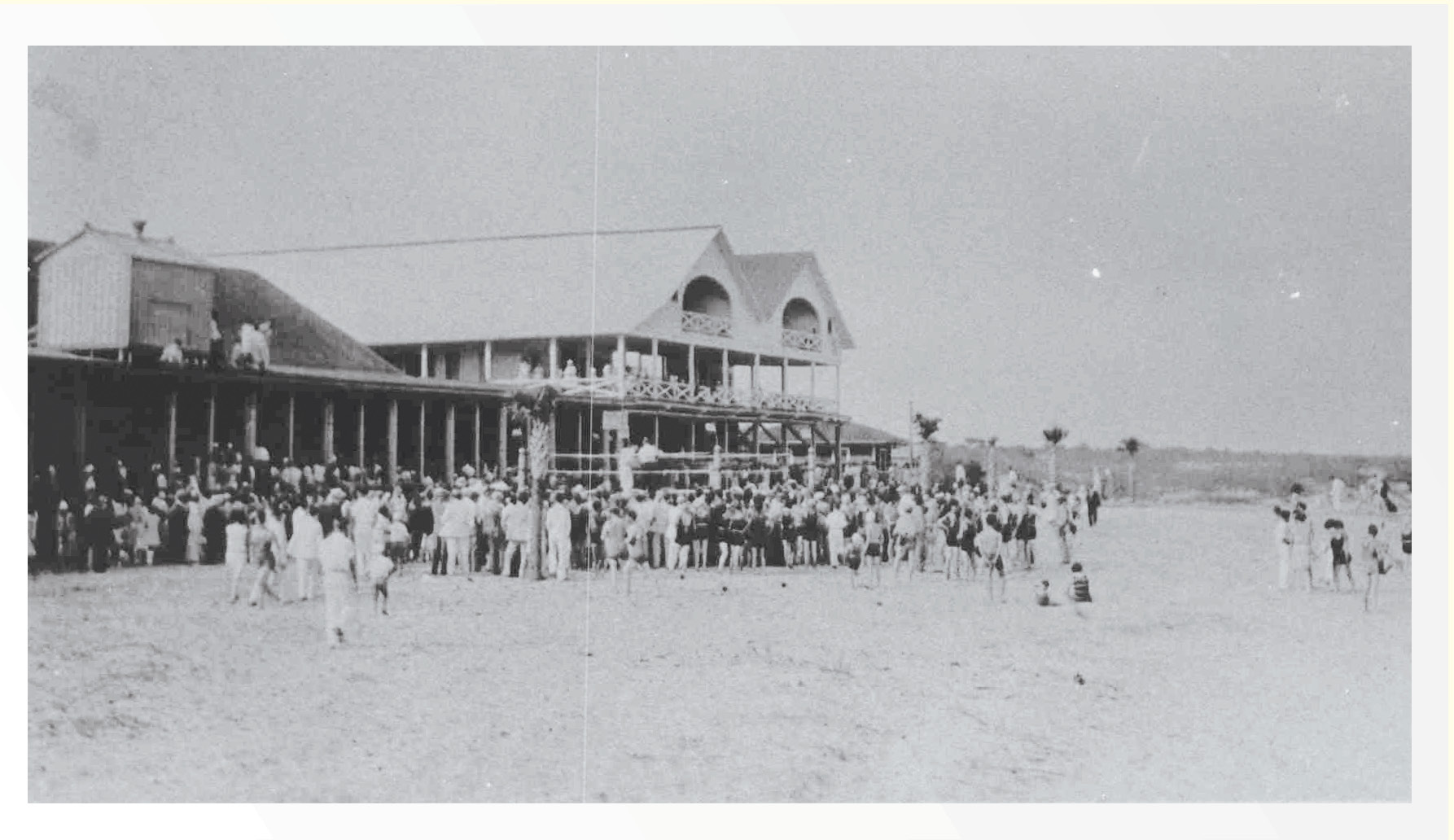 History and Culture
Sullivan's Island has an incredible history that dates back hundreds of years. It was first settled by English colonists in 1671 and served as the launching point for several Revolutionary War battles. Today, the island is home to a vibrant culture that celebrates its rich past while embracing modern life on the coast. You can explore the island's history at many museums located around town or take part in one of their popular annual events like Sea & Sand Festival or Holiday Open House Weekend.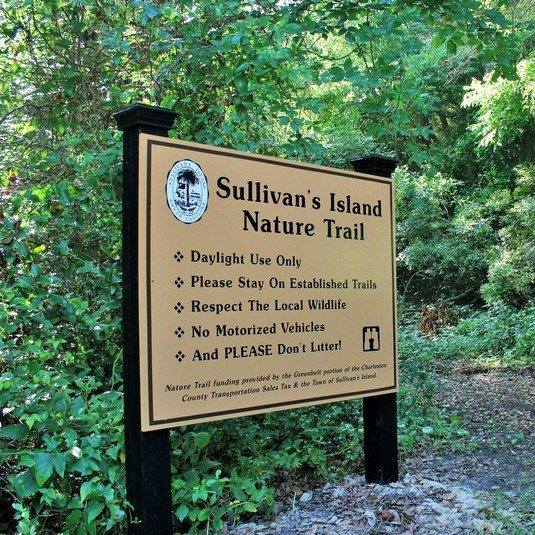 Wildlife Viewing Opportunities
One of the best things about visiting Sullivan's Island Beach is its abundant wildlife viewing opportunities. Keep your eyes peeled for dolphins playing in the surf or sea turtles nesting along the shoreline! Birdwatchers will love exploring the variety of species that call this area home including ospreys, egrets, herons, ibis, pelicans and more!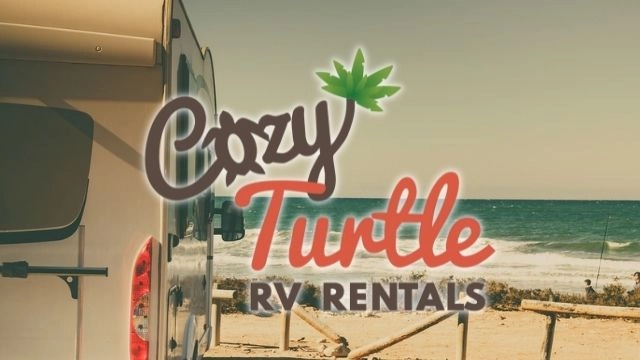 Where To Stay When Visiting Sullivan's Island
Visitors planning to stay in (or near) Sullivan's Island, should consider skipping the hotels and renting a camper from Cozy Turtle. Enjoy the island beach and surrounding areas from the comfort of a private place instead. You can visit the city, while enjoying your stay in nature! Cozy Turtle will bring your RV to the campground of your choice.
Top 10 Campgrounds To Stay At When Visiting Sullivan's Island
These campgrounds range in amenities and location, so if you're looking to stay near Sullivan's Island beach these are the places for you. Some are located directly on the beach and only offer tent camping, while others offer beautiful locations to park your RV. When looking for a campground, make sure that you do your research. Reach out to Cozy Turtle if you have any questions on where you should camp with your RV rental!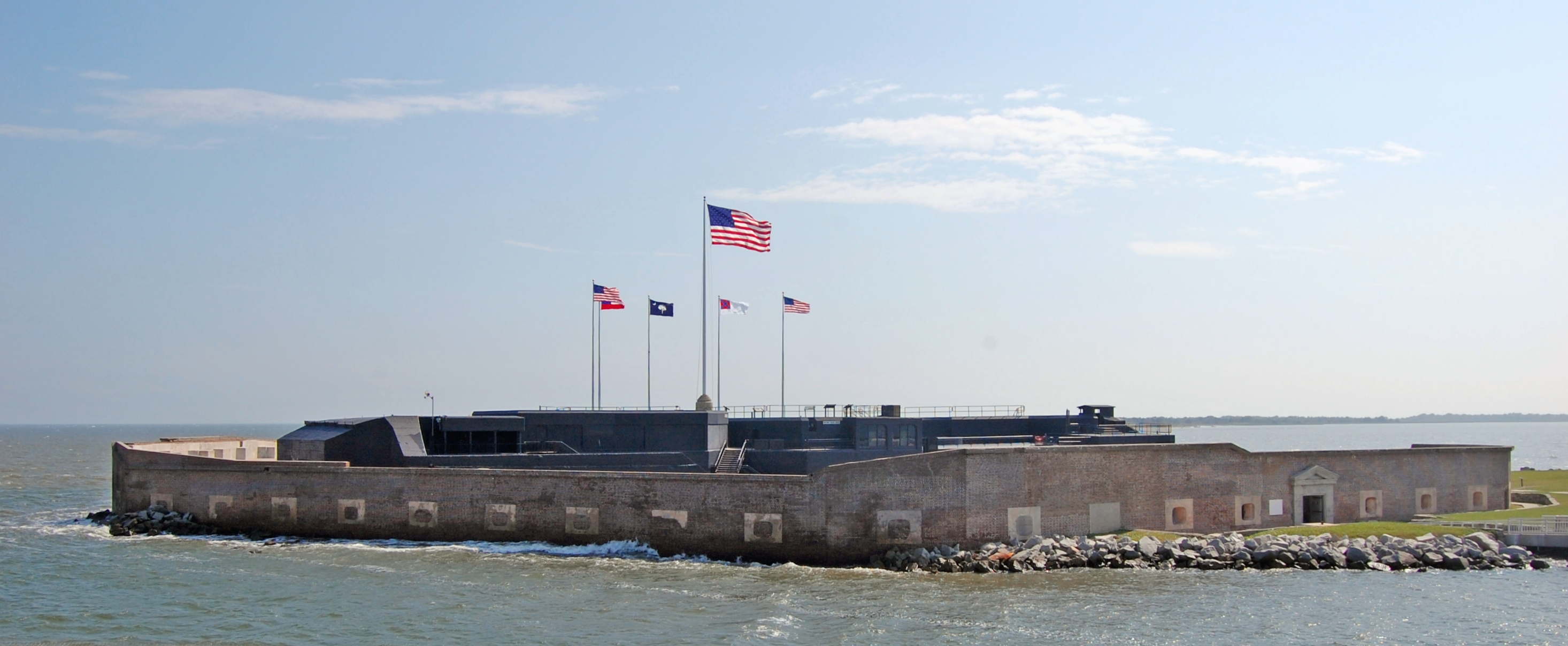 Conclusion
Sullivan's Island Beach has something special to offer everyone who visits it! With its beautiful beaches, rich culture, and diverse wildlife viewing opportunities it's no wonder why so many people flock here year after year! From relaxing days spent soaking up some sun to adventurous days full of exploration – no matter what type of vacationer you are – Sullivan's Island has something for you! So swing by when you're visiting Charleston, South Carolina and experience all that this breathtaking coastal paradise has to offer today. Don't forget to take all your family pictures while you're here!