When in Myrtle Beach, one of the must-see tourist spots is the Ocean Annies Myrtle Beach Bar. Known for its stunning ocean views, lively music performances, and tantalizing tropical cocktails, this beach bar has become the go-to destination for visitors looking for a fun, relaxing day under the sun. Don't know anything about it? Let me take you on a journey to discover everything you need to know about Ocean Annie's Myrtle Beach!
A little history:
Ocean Annie's is a local favorite, having started operations in 1982. Since then, it has evolved from being a small, simple spot to a sprawling, tropical oasis attracting thousands of visitors every summer. Its oceanfront location at Sands Ocean Club Resort is a definite highlight, offering breathtaking views of the Atlantic Ocean.
What to expect:
Ocean Annie's Resorts is open daily, typically from 11 am to midnight. The bar is a popular spot for those looking to enjoy the relaxing beach vibe with live music, delicious cocktails, and good food. The drink menu is extensive, with signatures like the Mai Tai, Pain Killer, and Blue Hawaiian, which are perfect for sipping on while sinking your toes in the sand and listening to music by the local favorite band, The Tams.
Attractions & Events:
Ocean Annie's is filled with fun attractions and events that will keep you entertained all day long. From daily giveaways, DJ performances, and bikini contests to volleyball, cornhole, and giant daytime Jenga, you can find something enjoyable to do. For those who can't get enough, an indoor arcade and fitness center are also available.
Tips & Tricks:
If you want to get the most out of your visit to Ocean Annie's, here are some important tips to keep in mind. Weekends tend to get crowded, so try to visit early or later in the day for fewer crowds. Weekdays are generally quieter, but the beach bar still offers prime time events like their Tacky Tourist Tuesday, Country Night Wednesday, and more. Parking is free but limited, so get there early and snag a spot.
Where to Stay:
Staying at the Sands Ocean Club Resort is the perfect way to enjoy Ocean Annie's to the fullest. With clean, comfortable rooms, heated pools, a lazy river, and oceanfront views of the beach bar, you will never want to leave. Room rates are reasonable and include free on-site parking and the nearest airport is Myrtle Beach International Airport.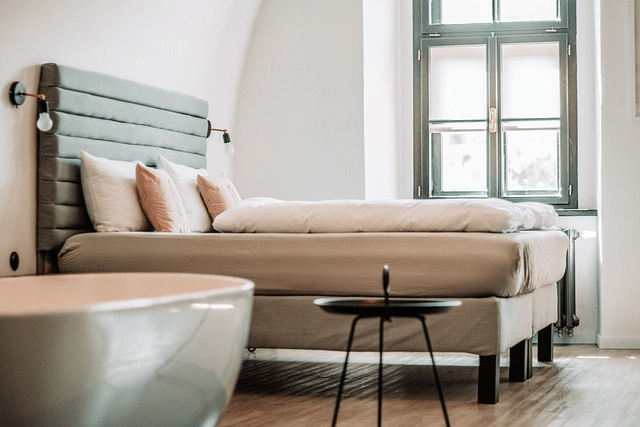 Sands Ocean Club Resort – An Ideal Getaway Destination in Myrtle Beach with Ocean Annie's
Myrtle Beach is a popular tourist destination in South Carolina, and Sands Ocean Club Resort is one of the best places to stay while vacationing in the area. This resort is located on North Ocean Boulevard and has been providing guests with comfortable accommodations and fantastic amenities for many years. Along with its unbeatable location, Sands Ocean Club Resort is also home to one of the most famous beach bars in the area – Ocean Annie's. In this blog post, we're going to explore Sands Ocean Club Resort and Ocean Annie's, and why it's a must-visit destination for anyone traveling to Myrtle Beach.
Stay at Sands Ocean Club Resort
Sands Ocean Club Resort is a 16-story high-rise complex that offers spectacular views of the Atlantic Ocean. The resort features a variety of luxurious accommodations, including suites, efficiencies, and condos. All rooms are tastefully decorated and furnished with modern amenities to ensure that every guest has an unforgettable experience. Furthermore, Sands Ocean Club Resort has indoor and outdoor pools, a lazy river, whirlpools, and an exercise room to keep you entertained and active throughout your stay. The resort also features free wifi and several dining options, including Atlantis Restaurant, River City Cafe, and Sandals Lounge.
Explore Ocean Annie's
Ocean Annie's Resort and Beach Bar is an oceanfront oasis perched on the edge of Sands Ocean Club Resort. It is renowned for providing guests with an experience of a lifetime with its fantastic beach views, live music, and delicious food and drinks. Ocean Annie's is open seven days a week and offers a lively atmosphere, making it a perfect spot for anyone looking for a good time in Myrtle Beach. They have live music daily during the summer months, with bands playing everything from acoustic to rock 'n' roll. Ocean Annie's also serves up delicious cocktails, beer, and a range of food options to satisfy your cravings.
Take a Walk Along the Beach
One of the most popular activities for visitors to Myrtle Beach is simply taking a stroll on the soft sands along the coast. Sands Ocean Club Resort provides direct access to the beach, so whether you want to read a book or take a refreshing dip in the ocean, you have easy access to everything the beach has to offer. Along the beach, you'll also find various attractions like the SkyWheel, Myrtle Beach Boardwalk, and the Pier. With many things to see and do, it's the perfect way to unwind while enjoying the fantastic ocean views.
Enjoy the Myrtle Beach Vibe
Myrtle Beach is the perfect place to escape the hustle and bustle of daily life and experience a relaxed atmosphere. At Sands Ocean Club Resort, you'll have the chance to enjoy a laid-back yet vibrant vacation with amazing bird's-eye views of the ocean. You can also take advantage of the endless outdoor activities in the surrounding area, such as kayaking, golfing, or paddleboarding. Whether you're a thrill-seeker looking for some adventure, or someone who wants to slow down and enjoy everything this stunning coastal town has to offer, Myrtle Beach is the perfect destination for you.
Sands Ocean Club Resort and Ocean Annie's have something for everyone in Myrtle Beach. You can stay in the comfortable accommodations, relax on the beach, enjoy live music and drinks at Ocean Annie's, or explore deeper into what Myrtle Beach has to offer. This resort is an ideal choice for couples, families, or anyone else looking for a great getaway destination in Myrtle Beach. So, book a trip to Sands Ocean Club Resort and Ocean Annie's to experience an unforgettable vacation.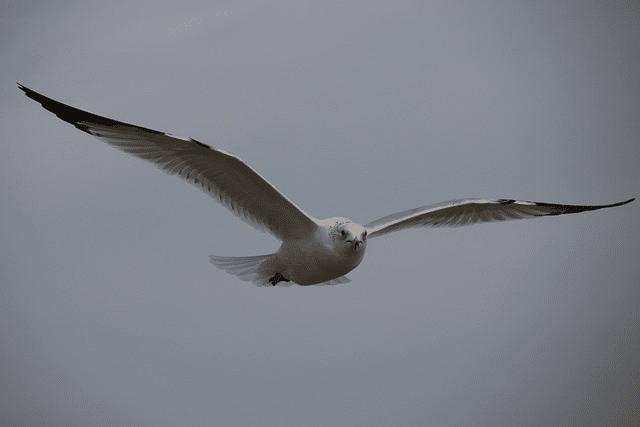 An Unforgettable Stay at the Sands Ocean Club Resort in Myrtle Beach
Myrtle Beach, South Carolina is one of the best vacation destinations in the USA. With over 60 miles of pristine beaches, great weather, and numerous attractions, it's no wonder millions of people flock to this coastal paradise every year. One of the best resorts in the area is the Sands Ocean Club Resort. This luxurious resort offers everything you could ever want in a vacation, from wonderful amenities to stunning ocean views. In this blog post, we'll explore all the reasons why staying at the Sands Ocean Club Resort should be on your bucket list!
Amenities
The Sands Ocean Club Resort Hotel features an impressive range of amenities to make your stay as comfortable as possible. From multiple outdoor and indoor pools to an on-site gym, you'll never run out of things to do or ways to relax. Other amenities include a lazy river, indoor pool, hot tub, restaurants, bars, a spa, and much more. The resort also offers free Wi-Fi and parking, making it an even more affordable option.
Location
The Sands Ocean Club Resort is located right on the beachfront, giving you breathtaking views of the ocean. The resort is also close to some of Myrtle Beach's best attractions, such as the Myrtle Beach Boardwalk, Broadway at the Beach, and Barefoot Landing. If you're looking for water sports, such as jet-skiing or parasailing, you can find various providers right on the beach.
Accommodations
The Sands Ocean Club Resort has a range of accommodations to choose from, including oceanfront suites, efficiencies, and deluxe rooms. The rooms are spacious and come with all the amenities you could ever need, such as a flat-screen TV, private bathroom, a mini-fridge, a microwave, and a coffee maker. Some of the suites offer private balconies with panoramic views of the ocean. You may also find room deals online.
Entertainment
The resort is famous for its on-site entertainment, as it is home to the famous Ocean Annie's Beach Bar. This beach bar is the perfect spot to enjoy live music, delicious cocktails, and a lively atmosphere. The resort also offers various activities for guests, such as a golf simulator, a game room, and evening entertainment with karaoke nights.
Customer service
One thing that stands out about the Sands Ocean Club Resort is the exceptional customer service. The staff is friendly, helpful, and always ready to assist with any issues that may arise. The resort also offers daily housekeeping and 24-hour security to ensure the safety and comfort of its guests.
Overall, the Sands Ocean Club Resort is a fantastic choice for anyone looking for a luxurious and affordable stay in Myrtle Beach. With its impressive amenities, breathtaking location, comfortable accommodations, on-site entertainment, and excellent customer service, it has everything you need for a perfect vacation. Book your stay now and experience all that this resort has to offer!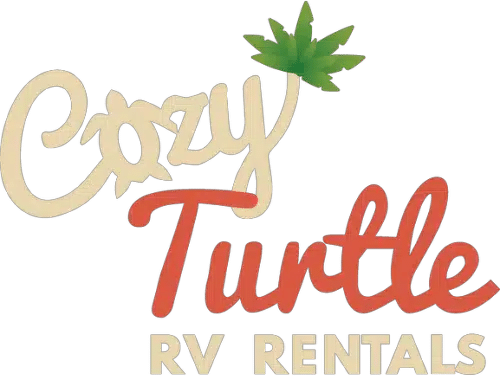 Cozy Turtle RV Rentals
Cozy Turtle RV Rentals has the perfect rental option for any getaway to . Whether its a night or two, or an extended stay throughout the week, a cozy RV rental is the best way to make sure you can truly relax during your vacation. Enjoy all the attractions without having to worry about hauling around a tent or pitching it when you get there. Get all the comforts of home plus more without breaking the bank! So what are you waiting for? Come rent an RV from Cozy Turtle RV Rentals and start your journey now! A vacation awaits you at .
Conclusion:
If you're ever in the neighborhood, be sure to stop by Ocean Annie's Myrtle Beach for a memorable day at the beach bar. Whether you come solo, with friends, or family, the tropical oasis offers something for everyone. From live music, delicious cold drinks, fun games, and ocean views, Ocean Annie's is truly a hidden gem in Myrtle Beach. Get ready to kick off your flip flops, feel the ocean breeze, and enjoy an unforgettable day at one of Myrtle Beach's best-kept secrets – Ocean Annie's!