Myrtle Beach is a great summer vacation spot. As many tourists flock to the beach, others prefer to explore the natural wonderland that is available in the area.
If you are one of those people who love nature and wildlife, you must check out the Myrtle Beach Zoo and Wildlife Attractions.
These wildlife paradises are centered on strengthening the bond between animals and their human caretakers. They are educational and fun attractions that provide a platform for visitors to interact with animals and learn about them.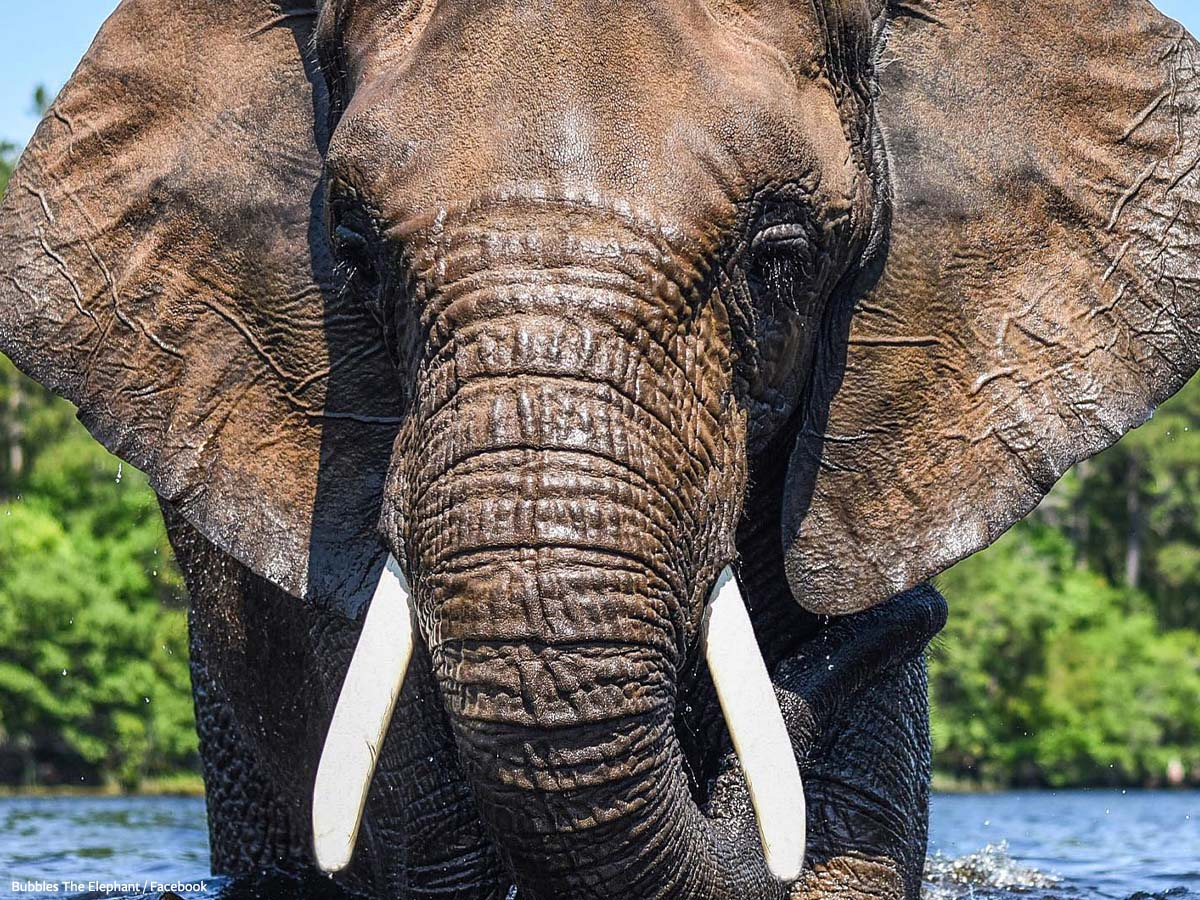 Experience Close Animal Encounters
At the various wildlife attractions around Myrtle Beach, you can experience close-up encounters with various animals, including tigers, monkeys, birds of prey, reptiles, and many others.
There's no better way to get up close and personal with these exotic animals. During each visit, you'll learn about animal behaviors and conservation efforts, as well as participate in feeding and training exercising sessions.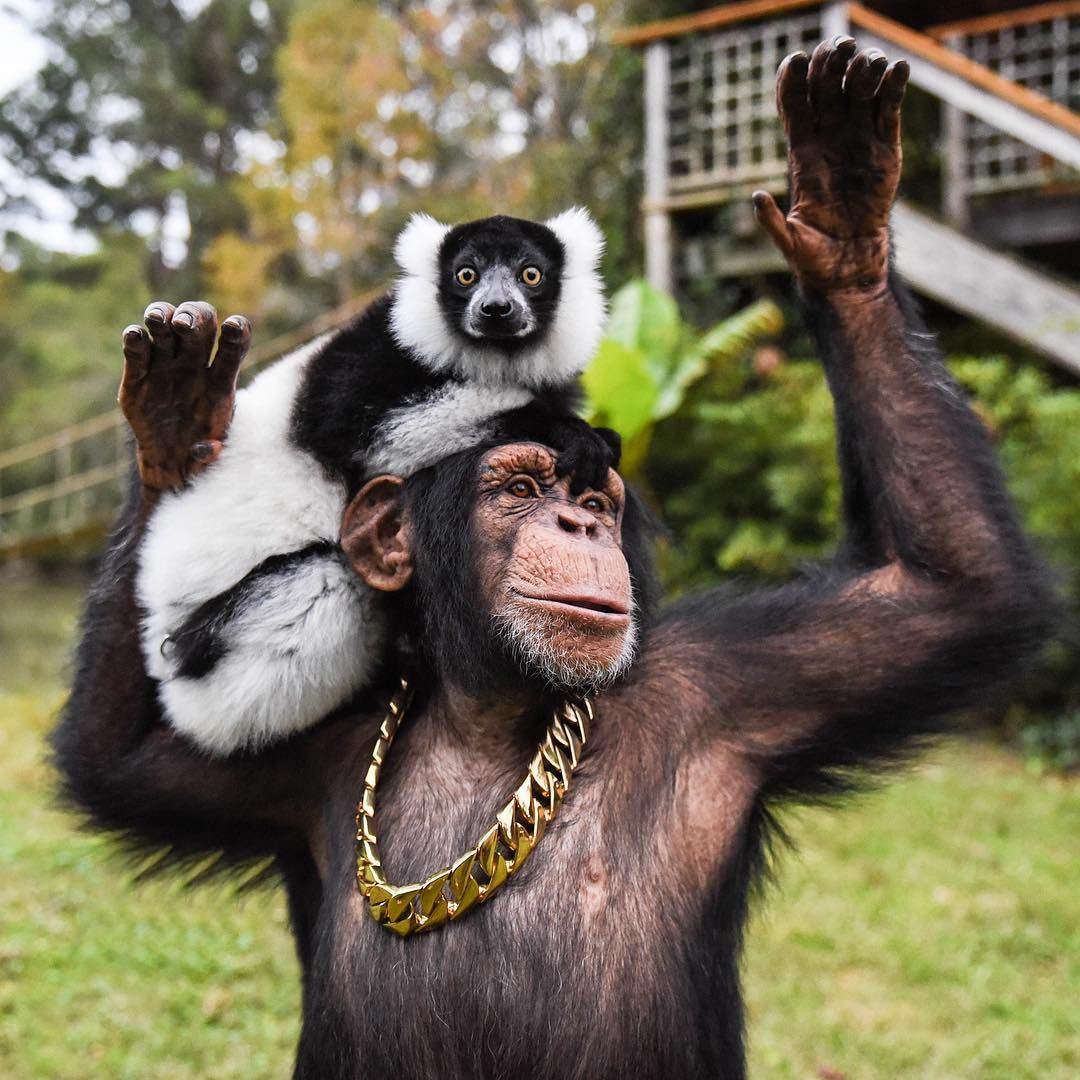 Interactive Animal Experiences
Are you tired of taking selfies with your friends? Then why not take a picture with a bear or a monkey, or perhaps hold an alligator? The wildlife attractions in Myrtle Beach offer various interactive experiences that you cannot find elsewhere.
You can take a ride on a camel, interact with flamingos or even play with the monkeys. Every interaction is designed to promote education and understanding of wildlife, conservation and the environment.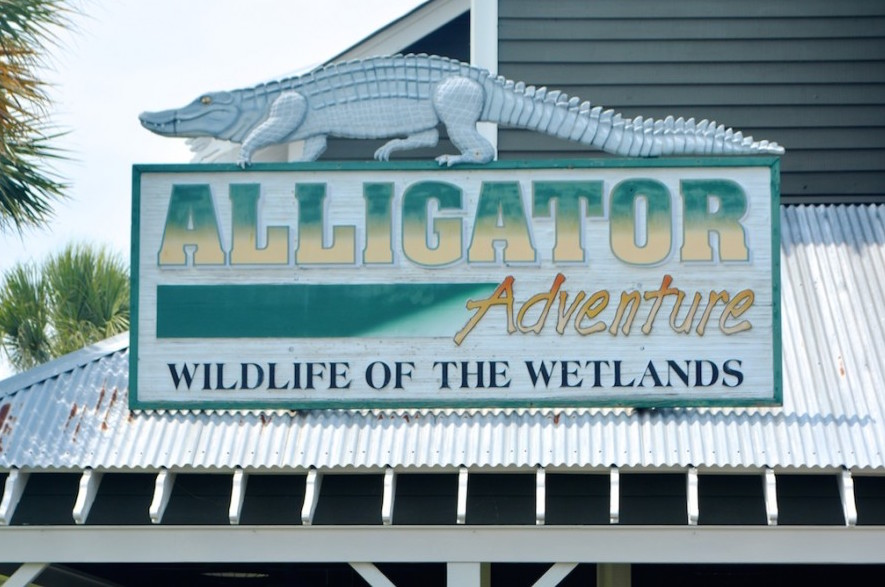 Alligator Adventure in Myrtle Beach: A Thrilling Experience
North Myrtle Beach in South Carolina is a favored tourist destination brimming with exciting activities and stunning sights.
If you are looking for something thrilling, visiting Alligator Adventure is a must-add to your itinerary. It is an attraction that offers eye-opening, hands-on experiences that will leave you enthralled.
Know about Alligators
If you are fascinated by alligators, then Alligator Adventure is the perfect place for you. The attraction is home to over 200 alligators, including renowned species like Black African Nile, Saltwater, and several others.
Alligator Adventure offers a unique place for individuals to have an up-close and personal encounter with these magnificent creatures.
Visitors are given a chance to learn about their eating habits, their physical prowess, and their natural habitats. Children, especially, will love watching alligator feedings.
All Area Access
Alligator Adventure offers visitors all-access at the attraction. For instance, guests can watch the training process of the alligators, where visitors get an insight into how professionals train the alligators for shows.
The attraction also allows visitors to observe alligators being moved to different areas. This is an amazing experience to witness since it is exciting to see these massive creatures being transferred from one spot to another.
Visitors will also learn about their life cycle and development process when they visit the baby alligators.
Excellent Accommodations
Alligator Adventure is not just an attraction; it is also a theme park. They have an array of accommodation options for visitors.
This ranges from a simple but classy experience to a luxurious stay that meets the high-end traveler's standard. The attraction has a restaurant that serves gourmet alligator delicacies for individuals who want to try out exotic food.
Visitors will also be delighted to know that there are several souvenir shops in the vicinity where they can buy alligator-themed souvenirs as a memento of their visit.
Fun-Filled Entertainment
Apart from the alligators, Alligator Adventure also offers other types of entertainment. Visitors can enjoy live performances, shows, and other exciting acts from the trained staff.
The staff is gregarious and welcoming, making your experience at Alligator Adventure fun-filled and thrilling.
Safety First
Alligator Adventure puts the safety of visitors first. The attraction's staffs receive proper training on handling alligators and other hazardous situations.
The park also has high tech medical facilities in case of emergencies.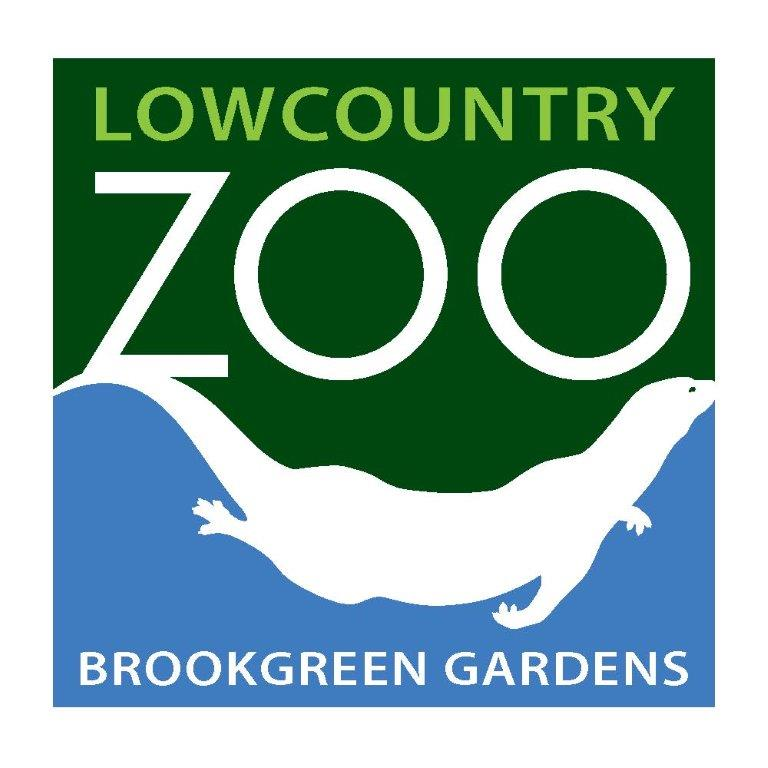 An Oasis of Wild Beauty: Lowcountry Zoo at Brookgreen Gardens
Brookgreen Gardens is a magnificent nature preserve located in South Carolina that is home to exquisite works of art, stunning gardens, and fascinating animals.
Within the grounds of the park, visitors can have an unforgettable experience at the Lowcountry Zoo, where they can observe and learn about the indigenous wildlife of the region.
The Lowcountry Zoo is a perfect representation of the flora and fauna of South Carolina. Here you can have an up-close and personal encounter with different animals that are native to the region.
From black bears to alligators, bald eagles to river otters, and even red wolves, among many others. You will learn all about them and their role in maintaining the equilibrium of the ecosystem.
One of the highlights of the Lowcountry Zoo is the elevated boardwalk that leads visitors through the wetland habitat. Walking through the boardwalk, you will have an immersive experience that showcases the diversity of plant and animal life of a wetland habitat.
The view of the swamp from above is extraordinary, and you get to see a wide range of wildlife living in the area such as turtles, fish, and birds.
If you're looking for an informative and exciting hands-on experience, the Lowcountry Zoo at Brookgreen Gardens offers a range of programs and events. Every day they conduct live animal exhibits with trained naturalists who are experts in wildlife education.
You can watch an alligator feeding, meet the zookeepers, and learn the natural history of various animals. You can also participate in their interactive animal encounters program that allows visitors to get up close and personal with creatures like Chinchillas, Screech Owls, and even snakes.
If you have children, they will enjoy exploring the zoo and its interactive exhibits. Kids can get involved in several hands-on educational activities like building a beaver dam or learning about animal tracks.
There is also a playground area for kids where they can play and enjoy themselves while learning about nature and its wonders.
The Lowcountry Zoo at Brookgreen Gardens is a must-see attraction for anyone visiting South Carolina. The park offers a fabulous opportunity to observe, learn, and appreciate the natural beauty of the Lowcountry region.
Whether you're a wildlife enthusiast, a nature lover, or just looking for a fun day out with the family, Brookgreen Gardens has something to offer for everyone. So, head over to the Lowcountry Zoo and immerse yourself in a world full of wonders that you won't forget.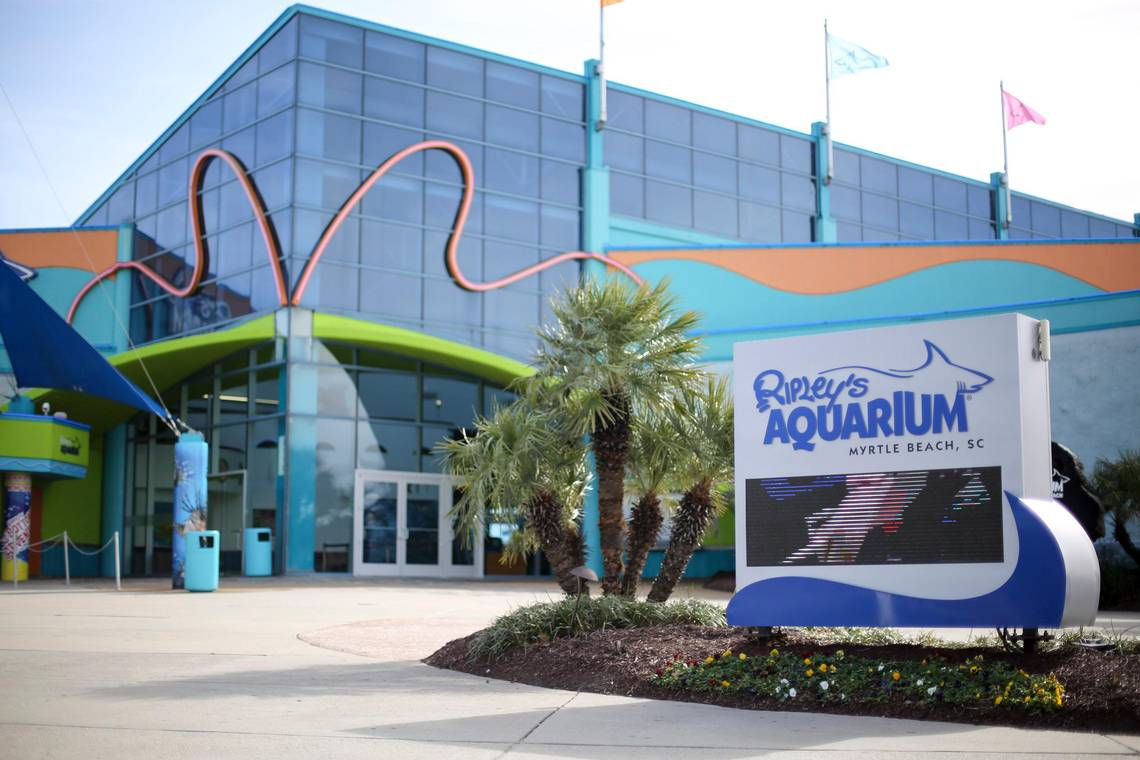 Exploring the Wonders of Ripley's Aquarium in Myrtle Beach
Myrtle Beach is a popular tourist destination in South Carolina – a place where people come to relax, soak up the sun, and enjoy the stunning scenery along the coast.
Apart from the beaches and the Oceanfront Boardwalk, there's another incredible attraction in Myrtle Beach that you shouldn't miss – Ripley's Aquarium.
This underwater wonderland is a perfect destination for family fun, adventure, and education all rolled into one.
As you step into the aquarium, a world of sea creatures and marine life awaits you. With over 10,000 species in 5 different habitats, you'll have plenty of opportunities to learn about the ocean's diverse ecosystem.
There's the Dangerous Reef exhibit, where you can walk through an underwater tunnel and witness sharks and other ocean predators swim right above you.
You can also touch and feel several species of rays at the Pearl Harbor exhibit, or explore the Living Gallery exhibit, where you'll learn about the color and structure of different species of creatures.
One of the most exciting experiences at Ripley's Aquarium is the Glass Bottom Boat Adventure.
This attraction takes you on a journey above the Dangerous Reef exhibit, giving you a unique vantage point to observe the sharks, sea turtles, and other creatures that inhabit the area.
You'll be amazed at the sights and sounds of this incredible exhibit, and the informative tour guides will ensure you learn something new about each species you encounter.
If your kids love the sound of the ocean, they'll be thrilled by the Ray Bay exhibit, where you can interact with a variety of friendly stingrays. You can touch and feed these gentle creatures under the guidance of aquarium staff.
Additionally, the gallery features a variety of interactive, hands-on exhibits that will spark children's curiosity and make learning about marine life fun.
The aquarium also offers behind-the-scenes tours where you can gain insider knowledge about how the exhibits are maintained, cared for, and get up close and personal with the animals.
If you're looking to experience an unforgettable adventure, the Penguin Encounter is perfect for you. The experience enables you to meet the aquarium's fluffy and friendly penguins and discover their behaviors and habitats.
If you're looking for a brilliant, educational, and fun family outing in Myrtle Beach, Ripley's Aquarium should be a top choice. The Aquarium's vast array of marine life exhibits, hands-on experiences and interactive displays will keep your family entertained and informed about the ocean's wonders.
So, make sure to add Ripley's Aquarium to your itinerary and experience the magic of the undersea world.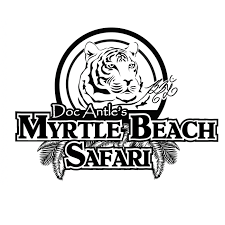 Discover the Magic of Myrtle Beach Safari
Myrtle Beach Safari is an incredible destination for animal lovers who want to explore the natural habitat of exotic wildlife.
Otherwise known as the T.I.G.E.R. Preservation Station, this world-renowned safari is located near Barefoot Landing on a 50-acre preserve in South Carolina and is home to more than 130 endangered species, including tigers, wolves, monkeys, and many more species.
Even better, abused animals have been saved from other zoos and poachers, taken from poor conditions, and given a safe place to live.
If you're looking for a bucket list adventure and want to experience the thrill of getting up close and personal with some of the world's most magnificent creatures, with pictures included, then Myrtle Beach Safari is the ultimate destination for you.
Tour of the Habitat
Myrtle Beach Safari offers a unique opportunity for visitors to tour the habitat and get to know the animals up close.
From chimpanzees to orangutans, the staff will take you through each section of the preserve to educate you about the animals and their natural habitat. The guides have a wealth of knowledge, and they will share with you interesting facts about every species you encounter.
Additionally, while this isn't a petting zoo, the animals are trained to interact with humans, allowing you to buy feed to give to them and pet them, creating an unforgettable experience.
Tiger Encounter
One of the main attractions at Myrtle Beach Safari is the tiger encounter.
Visitors get the opportunity to interact with these majestic creatures in their natural habitat like never before. Not only will you get to feed, pet and play with the tigers, but you'll also get to watch them swim in a nearby lagoon.
This experience will leave you mesmerized by the beauty and gracefulness of these creatures, and you'll walk away with a new appreciation for their incredible strength and vitality.
Elephant Adventures
Elephant Adventures at Myrtle Beach Safari is another experience not to be missed.
The guides will take you on a tour around the elephant preserve and get you involved in all aspects of taking care of these gentle giants. You'll learn about their nutrition, play with them in the water, and even get a chance to pet them.
It's not every day that you get to hang out with elephants, so take full advantage of it and create memories that will last a lifetime.
Education Programs
Education is a crucial part of Myrtle Beach Safari's mission, and they offer educational programs for people of all ages designed to augment knowledge and spread awareness about endangered species.
Classroom sessions are available where visitors get to learn about animal behavior, conservation measures, and the impact of human activities on the planet.
These education programs go a long way in promoting the importance of animal welfare and increasing the public's understanding of the environment and its fragility.
Conservation Efforts
Finally, conservation at Myrtle Beach Safari takes top priority, and they are committed to taking an active role in ensuring the survival of endangered species.
Through breeding programs, research projects, and public education efforts, the staff works tirelessly to protect species from extinction.
Visitors can feel good knowing that their ticket purchases will help support conservation efforts and contribute to the preservation of endangered species, otherwise known as the rare species fund.

Waccatee Zoo
What was once nestled in the heart of Myrtle Beach was one of the most remarkable attractions of the Grand Strand – the Waccatee Zoo. It was home to over 100 different species of exotic and domestic animals, this hidden gem promised an unforgettable experience for visitors of all ages.
Whether you were interested in observing white-tailed deer, admiring the vibrant colors of macaws, or getting up close and personal with a friendly goat, the Waccatee Zoo had something for everyone.
With its natural setting and rustic charm, this family-owned zoo was the perfect place to escape the hustle and bustle of Myrtle Beach and immerse yourself in a world of wonder and adventure. Unfortunately the Waccatee Zoo was closed in September 2022.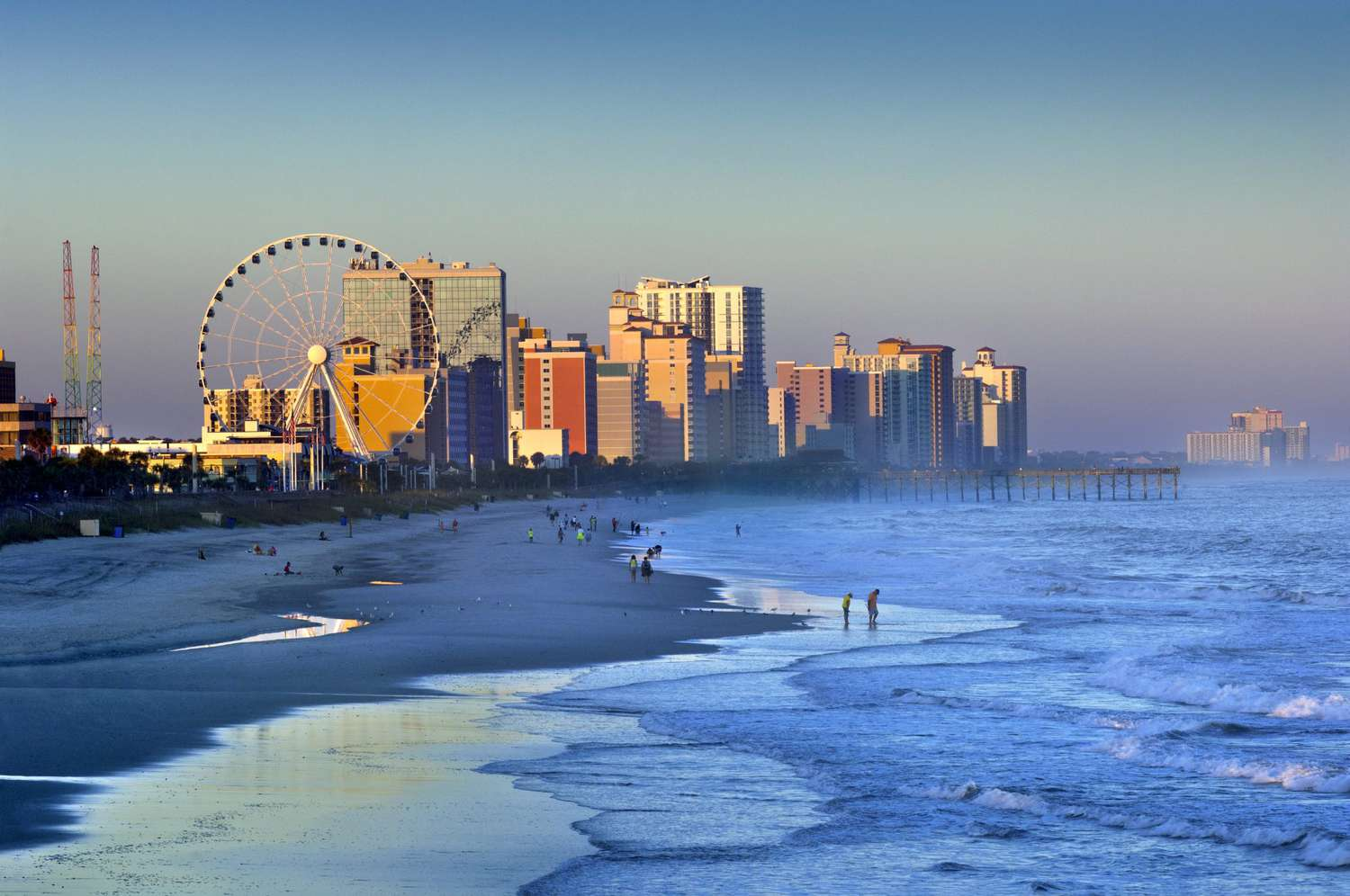 Conclusion
If you're looking for a wild adventure on your next vacation, then Myrtle Beach is the perfect destination to explore some of the best zoo and wildlife attractions. With so many options to choose from, you can start planning your fun-filled journey right away.
From the famous Brookgreen Gardens with its stunning sculpture garden or the Alligator Adventure, there are no shortage of exciting wildlife exhibits to check out.
Be sure to check out the T.I.G.E.R.S. Preservation Station, where you can get up close and personal with rare and endangered species, and the Ripley's Aquarium, where you can get lost in an underwater world filled with exotic creatures.
With so much to see and do, your trip to Myrtle Beach is sure to be a wild success! Don't forget to check out the gift shop and the beautiful beaches in Myrtle Beach!
Cozy Turtle RV Rentals
When visiting Myrtle Beach, you want to make sure that your stay is as comfortable as possible.
That's where Cozy Turtle RV rentals come in! Offering spacious and well-maintained RVs, you can enjoy all the benefits of a traditional hotel room while still having the freedom to explore the area at your own pace.
Whether you're traveling with family or friends, our RVs can accommodate everyone and provide a unique and memorable experience.
Plus, with competitive prices and exceptional customer service, you can rest assured that your stay will be both comfortable and affordable. Don't settle for just any accommodation, book with Cozy Turtle RV rentals and make the most of your Myrtle Beach vacation!