Myrtle Beach, SC is a popular tourist destination that attracts millions of visitors each year. With its beautiful beaches, amusement parks, and outdoor activities, it's no wonder why people flock to this coastal city. But with any vacation, it's important to know what to expect with the weather. In this blog post, we'll cover everything you need to know about Myrtle Beach weather so you can plan accordingly.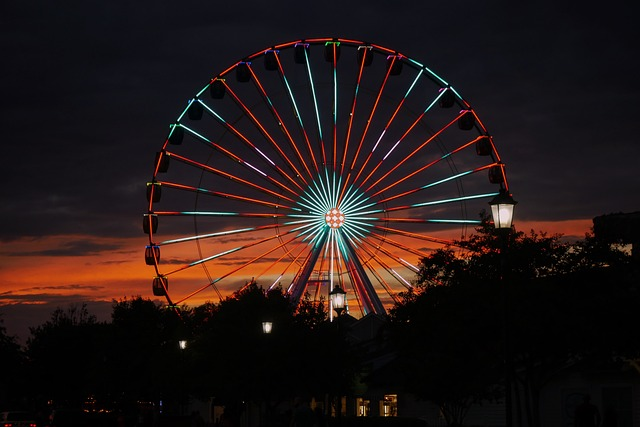 The Seasons
Myrtle Beach has a subtropical climate, which means that it's generally warm and humid all year round. However, there are definite changes in the seasons that can affect your vacation. The summer months (June-August) are hot and humid, with highs in the upper 80s and low 90s. The fall and spring months (September-November and March-May) are milder with temperatures in the 60s and 70s. The winter months (December-February) can be cooler, with temperatures in the 50s.
Rain and Humidity
Myrtle Beach is known for its humidity and precipitation, especially during the summer months. In fact, it's not uncommon to experience afternoon storms in the summer. The highest amount of rainfall occurs in July and August, so it's essential to pack an umbrella and plan indoor activities just in case. It can be sunny one second, and partly cloudy with a rain shower the next, so be prepared at all times for the possibility of precipitation. During the fall and spring months, the humidity is less, and the rainfall is more spread out.
Hurricane Season
Myrtle Beach is located on the East Coast and is therefore susceptible to hurricanes. Hurricane season is officially from June to November, with the highest activity from August to October. While it's essential to check weather reports if planning a vacation during this time, it's also important to note that not every hurricane affects Myrtle Beach.
Best Time to Visit
The best time to visit Myrtle Beach can depend on what you're looking for. If you're looking for hot weather and lots of activities, then the summer months are best. If you prefer milder temperatures and fewer crowds, then the fall and spring months may be more suitable. The winter months can be cold, but if you're looking for low prices and quiet beaches, it's an excellent time to visit.
Plan Ahead
With any vacation, it's essential to plan accordingly. Checking the weather forecast regularly and packing appropriately are critical steps in making the most of your trip. Myrtle Beach has plenty of indoor activities, so it's a good idea to research them before your trip and have a backup plan just in case the weather doesn't cooperate.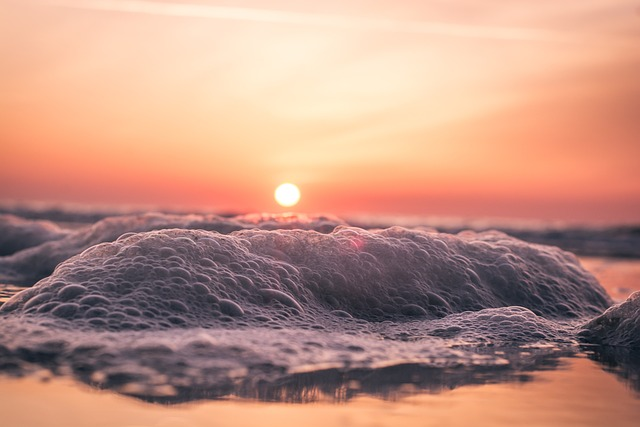 Soak Up the Summer Sun – How to Enjoy the Weather at Myrtle Beach
As the summer sun hovers above, a visit to Myrtle Beach is a must-do. With its serene views, bright lights, and enough fun activities to take your breath away, it is the go-to summer destination for many. The weather may be hot, but that shouldn't stop you from having a great time. You just need a few tips to ensure that you enjoy the beach without any hiccups. Here are some ways to make the most out of the Myrtle Beach weather.
Stay Well-Hydrated
Beaching it up all day can be exhausting, even for experienced beach visitors. When the sun is beaming overhead, make sure to drink lots of hydrating fluids such as water, coconut water, and sports drinks. These drinks will keep you hydrated and feeling refreshed, so you don't end up feeling sick and miserable before the day ends.
Plan for the Best Time of Day
Yes, the sun is always in the sky but the heat is at its peak around midday. The best time to enjoy the beach is early morning or late afternoon. Not only is the weather more tolerable, but you are also less likely to get sunburnt. Plus, you get to enjoy the breathtaking view of the sunrise or sunset!
Protect Yourself from UV Rays
The sun is at its strongest during the summer, so it is essential to protect yourself with sunscreen, hats, and sunglasses. Apply sunscreen evenly throughout your body before you leave the hotel and reapply every few hours or after swimming. A good pair of sunglasses will protect your eyes and reduce the glare, allowing you to see the beauty of the ocean clearly.
Take Breaks When Necessary
Don't feel like you have to be at the beach all day. It's okay to take breaks when necessary to avoid overheating. Take a stroll on the beach, explore the attractions off the beach, or grab an ice cream – any break is good enough to recharge your batteries.
Explore the Attractions
Myrtle Beach is a thriving town with numerous attractions and activities. If you feel like you've had enough sun for the day, take time to explore one of the town's many attractions- from a trip to Ripley's Aquarium to an adrenaline-pumping ride at Family Kingdom. There is something for everyone here.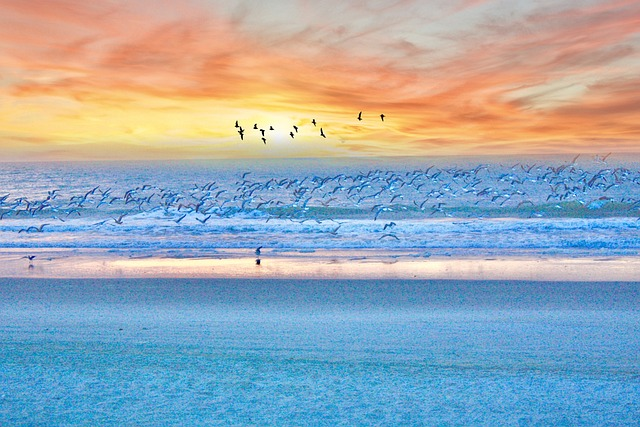 Enjoying the Night Life in Myrtle Beach, SC: What is the Weather Like?
Myrtle Beach is a popular vacation destination, known for its stunning beaches, myriad of attractions, and vibrant nightlife. If you're planning a trip to the Grand Strand, you might be wondering what the weather is like at night. After all, you don't want to be caught off guard by cool temperatures or rainy conditions. In
Mild Temperatures
Even though the sun sets, the temperatures in Myrtle Beach can still be warm and pleasant. The average temperature in the summer months is around 80 degrees Fahrenheit, which means you won't need a heavy jacket or sweater. During spring and fall, the temperature can dip as low as the 50s, so it might be wise to bring a light jacket or sweater and check the weather forecast before heading out at night. However, it's rare for the weather to drop below the 40s, even in the winter months.
Occasional Rain Showers
Myrtle Beach is located in a subtropical climate zone, which means precipitation can occur throughout the year. While the evening hours are generally drier, occasional thunderstorms and downpours are not uncommon, especially during the summer months. It's always a good idea to check the weather forecast before planning outdoor activities at night. Luckily, many of Myrtle Beach's attractions and restaurants are indoors, so you can still enjoy your night out no matter the weather or the hour.
Humidity
One aspect of the weather in Myrtle Beach is the humidity, which can make the temperatures feel warmer. The humidity levels are highest during the summer months, which means you might feel sticky or uncomfortable at night. However, you can combat the humidity by wearing light, breathable clothing and staying hydrated. You can also take advantage of the ocean breeze, especially if you're near the coast, to cool off. After sunset, the wind picks up and the beach feels like heaven.
Beautiful Nights
Despite the occasional rain and humidity, Myrtle Beach nights are often breathtakingly beautiful. The sky is often clear, and you can catch a glimpse of stars, especially if you're far away from the city lights. The moon also casts a beautiful glow over the ocean, which creates a romantic ambiance for couples. You might consider taking a walk on the beach, renting a cruiser bike, or enjoying a boat ride to experience the beauty of Myrtle Beach after dark.
Nighttime Activities
Myrtle Beach has a plethora of activities to enjoy after moonrise, such as live music, theater shows, dance clubs, and karaoke bars. You might want to visit some of the area's famous entertainment venues, such as The Carolina Opry, Alabama Theatre, or Pirates Voyage Dinner & Show. If you prefer a more laid-back atmosphere, you can try some of the local bars and restaurants, which often have patios or outdoor seating. Plus, downtown Myrtle Beach has plenty of attractions, including Myrtle Waves Water Park and Family Kingdom Amusement Park.
Do You Need a Place to Stay in Myrtle Beach, SC?
When it comes to finding a comfortable and convenient place to stay in the Myrtle Beach area, consider reaching out to Cozy Turtle RV Rentals. With an abundance of activities and attractions in the area, demand for lodging continues to rise. However, our RV rentals offer a unique and high-quality option for your accommodation needs. Enjoy the freedom and flexibility of traveling on your own terms while still being able to experience all that Myrtle Beach has to offer. Contact us today to find the perfect home away from home for your next adventure!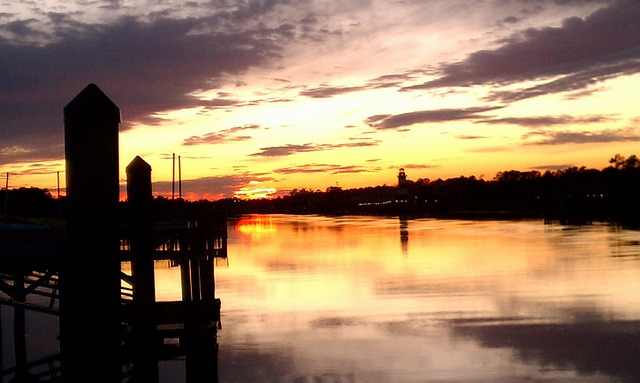 Conclusion
Myrtle Beach is a beautiful city with plenty to offer every type of traveler. While the weather can fluctuate, it's important to know what to expect and plan accordingly. With the information provided in this blog post, you can now select the best time to visit and ensure you have a fantastic vacation. Remember, whether it's rain or sunshine, Myrtle Beach will always welcome you with open arms.