Myrtle Beach is becoming a popular tourist destination for those looking for a little bit of everything. This weekend, Myrtle Beach is hosting several fall-themed events that will keep you entertained. From music festivals to bar crawls, there is something for everyone!
In this article, we will discuss some of the best Myrtle Beach events this weekend and how you can attend them.
General Information About Myrtle Beach
Before we jump into the Myrtle Beach events this weekend, let's provide some general information about Myrtle beach for those unfamiliar. Myrtle Beach is a coastal city in South Carolina that is known for its beautiful beaches, golf courses, and attractions. Myrtle Beach, SC, is located in Horry County and has a population of over 30,000 people.
Myrtle beach is a great place to visit if you are looking for a relaxing vacation or an action-packed one. It is a popular tourist destination for those enjoying the sun and the sand. Myrtle beach receives an estimated 20 million visitors each year, making it one of the most popular tourist destinations in the United States.
Myrtle Beach is also home to many popular attractions, such as Broadway at the Beach, Myrtle Waves, and Ripley's Aquarium. Asides from these, it is known for its restaurants and golf courses – there are over 100 to choose from!
Myrtle Beach Events This Weekend
The Myrtle Beach Area Convention and Visitors Bureau provides an updated and extensive list of exciting upcoming events happening at Myrtle Beach and its environs. There are several arts and crafts expos that celebrate South Carolina's historical and cultural heritage and sporting events at the collegiate level.
These Myrtle Beach activities are for those who want to spend more time outdoors while on vacation. You can use this Myrtle Beach events calendar to plan your stay to avoid missing any of the attractions and activities this weekend.
Now that you know a little bit about Myrtle beach activities, let's take a look at some of the events happening at the beach this weekend.
Charles Bach Wonders Magic Show
Charles Bach Wonders Magic Show is the biggest and best magic show in Myrtle Beach. This event offers the chance to see an incredible show of magic, dance, comedy, and grand illusion. The Myrtle Beach magician has performed his show for over fifteen years and featured on The Travel Channel, NBC, and ABC.
This Myrtle Beach attraction is great for the whole family. The Charles Bach Wonders Magic Show is happening at Broadway At The Beach, 1320 Celebrity Cir #191, Myrtle Beach, SC 29577. The time is 7 p.m. to 8:30 p.m. Please visit the website to get more information about the show and pricing.
Halloween Bash On The Avenue
This annual Halloween event is happening at Myrtle Beach Venue. The Halloween Bash on the Venue will feature a live DJ, a costume contest with cash prizes, and drink specials. This Myrtle Beach event is suitable for adults only, and the event includes costume contests, a live DJ, and drink specials.
The Halloween Bash on the Venue is happening at Broadway at the Beach, located at 1325 Celebrity Circle, Myrtle Beach, SC. The time is 7 p.m. to 2 a.m.
The Carolina Opry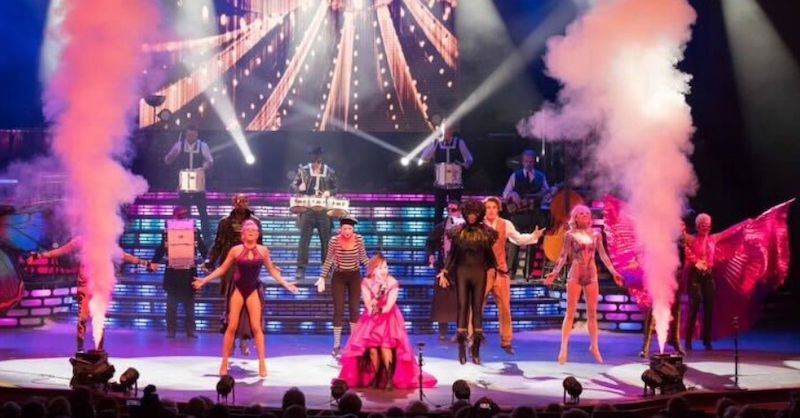 The two-hour award-winning show combines upbeat music, comedy, and dance in a luxury theater with cutting-edge lighting, sound, and special effects. The Carolina Opry is the only show to be rated a "Top Attraction in Myrtle Beach" by CNBC, despite receiving high praise from The New York Times, USA Today, NBC Nightly News, and CNN.
This variety show spans all genres and boasts a cast of more than 35 of the best performers in the country. It brings you the greatest tunes from the past, present, and everything in between.
The Carolina Opry Theater is located at 8901 North Kings Hwy., Myrtle Beach, SC 29572. The time is from 7 p.m. to 9 p.m.
The Myrtle Beach Gun And Knife Show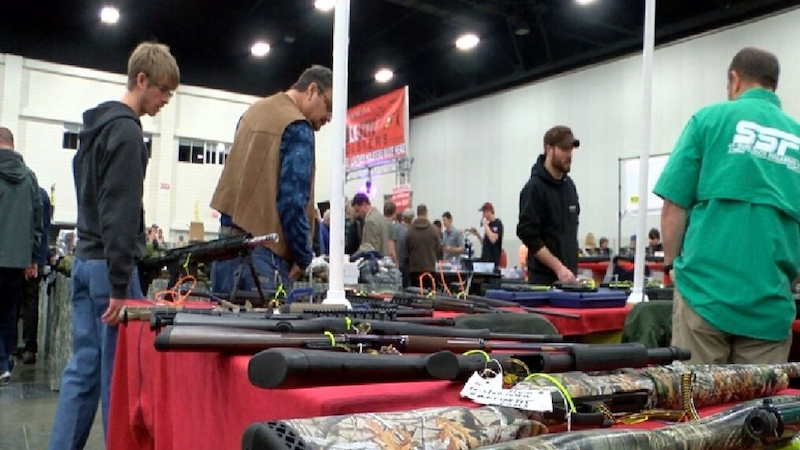 The Myrtle Beach Gun And Knife Show will return on October 29-30, 2022. Join fellow gun enthusiasts at the Myrtle Beach Convention Center for a weekend of buying, selling, and trading firearms and knives. This show is hosted by Mike Kent and Associates. Please note that all federal and local firearm laws must be obeyed.
C & E Gun Shows offers a wide variety of guns, ammo, and knives from reputable dealers. They also hold numerous safe and ethical events annually around the United States. The event will be held at the myrtle beach convention center and will hold from 7 am to 9 pm.
BooFest! At Barefoot Landing
This family-friendly Halloween hometown event is happening at Barefoot Landing. BooFest! will have a trick-or-treat giveaway, a pumpkin painting station, and a performance by Spooktacular the Clown.
Also, the BooFest! At Barefoot Landing event will feature pet costume contests, children's Halloween costume contests, pumpkin decorating, and so on, in a fun and safe environment. The event is happening at Barefoot Landing, located at 4898 Hwy 17 S, Myrtle Beach, SC 29579. The time is 12 p.m. to 4 p.m.
Howl-O-Scream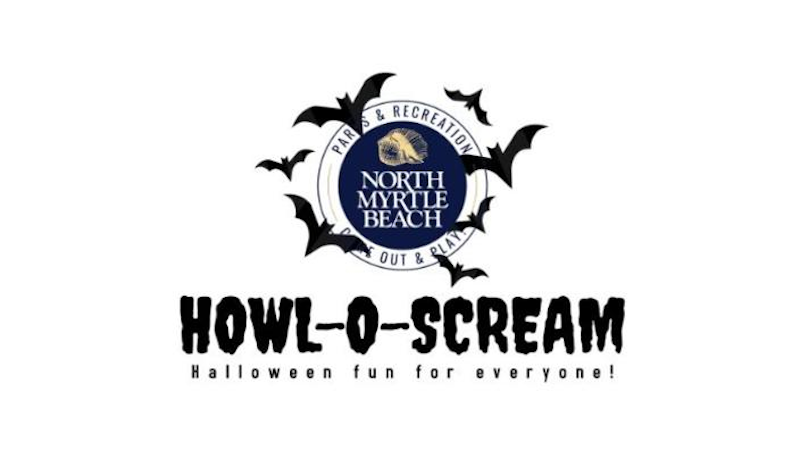 On Saturday, October 29, from 5:00 pm to 8:00 pm., Howl-O-Scream will be held at the North Myrtle Beach Park and Sports Complex located at 150 Citizens Circle in Little River, SC.
This year, the City of NMB Parks and Recreation Department is teaming up with Coastal Carolina University's Leadership class to turn the North Myrtle Beach Park and Sports Complex into a spooky good time for everyone. Activities include hayrides, marshmallow roasting, games, inflatables, trick-or-treating, and much more.
Annual Halloween Golf Cart Parade
The Annual Halloween Golf Costume Parade is happening at Conway, Downtown Myrtle Beach. The event will feature a golf cart parade with decorated golf carts, a costume contest, and prizes. This Myrtle Beach event is for all family members to enjoy a fun Halloween morning.
The Halloween Golf Cart Parade will start from the Conway Public Safety Building on 9th Avenue, continue down 9th Avenue to Laurel Street, and follow Laurel Street into Downtown Conway ending at Elm Street. The parade will feature a little competition where awards will be presented to the best-decorated golf cart.
Participants are free to register their golf carts in advance for the parade. The event is on October 29th, 2022, from 11 a.m. to 1 p.m.
CCU Women's Soccer Vs. ULM
The CCU Women's Soccer team will play against the ULM at CCU Soccer stadium. If you want to experience the best sporting events at the collegiate level, create time to see the games.
The event is happening on October 27th, 2022, at 7 p.m. at CCU Soccer Stadium, located at University Blvd., Conway, SC 29526. You can visit CCU's sporting website for more details about the games.
Elvis Tribute Show
The Elvis Tribute Show will feature live music and entertainment by some of the best Elvis tribute artists. The show is dedicated to the memory of Elvis Presley and his music. Alex J. Mitchell will bring Elvis to life on stage with his looks and incredible electrifying performance as the King of Rock n Roll.
Music lovers will witness a musical journey that features a top male vocal performance and makes you relive the magic and charisma of Elvis Presley's concert years. It will take you back to 1969 when the "King of Rock & Roll" returned to the concert stage in Las Vegas after a 10-year movie career. This concert will take you through a vast catalog of "The King's" greatest hits, including; "Teddy Bear," "Suspicious Minds," "All Shook Up," "The Wonder of You," & many more from his twenty-two studio albums.
The venue is the GTS theatre at 1220 Port Drive, Myrtle Beach, SC 29577, from 2 p.m. to 3:30 p.m.
Halloween Dance Party At Ripley's Aquarium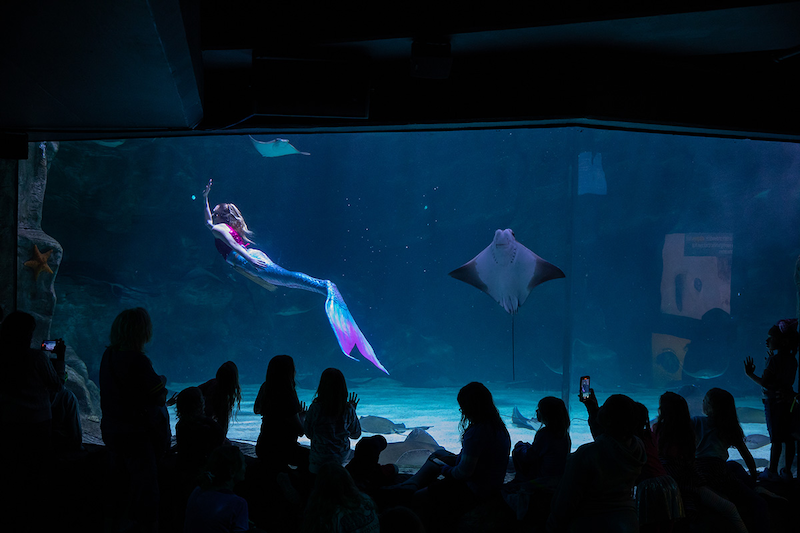 Go spend a creepy night under the sea with the aquarium's creatures as you explore after hours – and dance the evening away – during our family-friendly Halloween Dance Party! Enjoy some music by DJ Ro, excellent stilt walkers, specialty cash bars, seasonal snacks, raffle giveaways, crafts, games, and even more!
Ripley's aquarium is located at 1110 Celebrity Cir, Myrtle Beach, SC 29577. The party starts at 7 p.m. and runs until 9 p.m.
Hopsewee Plantation Ghost Tour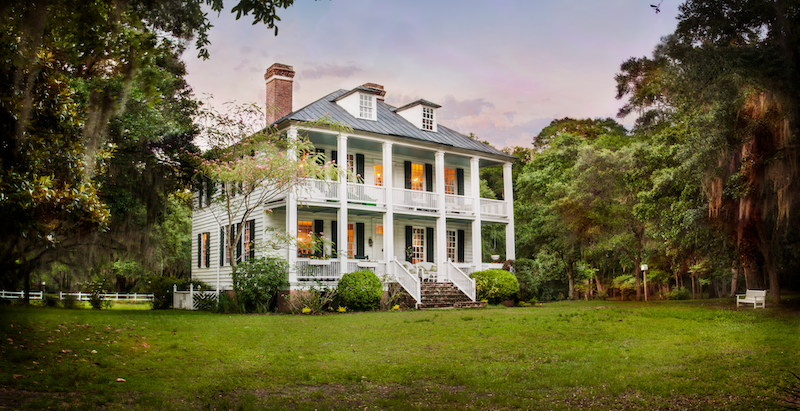 Although this isn't happening this week, nothing brings the Halloween spirit to life like a Ghost Tour at Myrtle Beach's most haunted plantation. This tour will be led by renowned author and storyteller Elizabeth Robertson Huntsinger. She has given hundreds of programs on the history and ghostly legends of Georgetown County as a Historical Interpreter for over 25 years.
You will hear spooky stories of murders, ghosts, and tragedies at Hopsewee Plantation over the past years. The tour will end with a visit to the plantation cemetery, where you will learn about some people buried there. The event happens at 494 Hopsewee Road, Georgetown, South Carolina, and starts at 5:30 p.m. The next tour will take place next Wednesday!
These are some Myrtle Beach events that are happening this weekend. Myrtle Beach is a great place to visit and has something for everyone. You can also check out places like the Alabama theatre and the Marriott myrtle beach resort for fun events. Plan your trip today and experience all that Myrtle Beach has to offer.
Need An RV?
If you are looking to visit Back Woods Quail Club, let Cozy Turtle RV Rentals help you out. Cozy Turtle RV Rentals offers various RV rental options for your convenience. We have everything needed to make your vacation hassle-free. Kindly contact us to learn more about our RV rental options and rates!