If you're looking for a fun and exciting way to spend your vacation, look no further than the Myrtle Beach Boardwalk. Spanning 1.2 miles of beachfront, this tourist destination has something for everyone. From amusement rides and seafood restaurants to souvenir shops and nightly entertainment, it's no wonder why so many people flock here each year! Let's take a closer look at all that Myrtle Beach Boardwalk has to offer.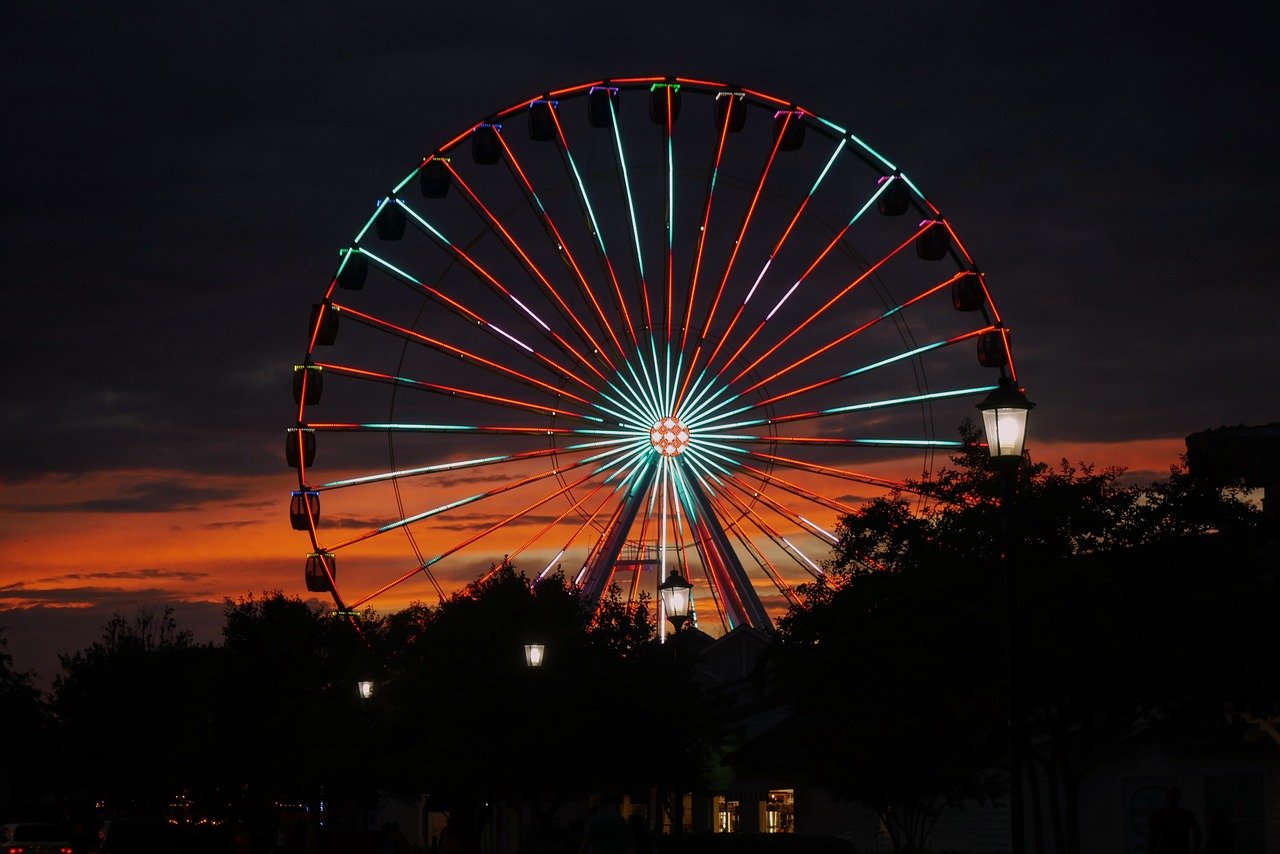 Entertainment on the Boardwalk
The boardwalk is host to a variety of all-ages entertainment options. During the day, families can take advantage of the boardwalk's amusements, with rides like The Extreme Swing and The Slingshot providing thrills for young and old alike. There are also several arcades located on the boardwalk, such as Family Kingdom Amusement Park, offering classic games like skeeball and Pac-Man along with newer virtual reality experiences. And don't forget about the SkyWheel—Myrtle Beach's very own Ferris wheel. There are many popular attractions you can check out while visiting the Myrtle Beach boardwalk!
Myrtle Beach Skywheel
Dare to experience one of the most breathtaking views in Myrtle Beach! The 200-foot SkyWheel provides a unique vantage point as you soar above sea level with 42 climate controlled, fully enclosed gondolas. Get ready for the inspiring panoramic view over the Atlantic Ocean and Myrtle Beach Boardwalk from an amusement that has become a staple attraction since its debut in 2011 – America's first observation wheel. Explore nearby eateries, great shopping opportunities, or simply enjoy some downtime at the pristine white sand beachfront after your flight; it's all conveniently located adjacent to this unforgettable landmark!
Ripley's Haunted Adventure
Take a trip to terror with Ripley's Haunted Adventure. Enjoy the unnerving experience of being stalked and scared around every turn in this truly spooky asylum, brought to life by live actors ready for you at every corner!
Nightmare Haunted House
Stranded in a realm of everlasting night, your heart quakes with fear. A shrill laugh slices through the oppressive darkness like an icy blade – it's coming from somewhere…you just don't know where. Unfamiliar whispers seem to follow you wherever you go and chills run down your spine as you realize this might be the last time anyone ever sees or hears from you again.. If you're into something spooky this is a great place for you. Check Out the Nightmare Haunted House.
Sling Shot Thrill Ride
Experience the thrill of a lifetime with Sling Shot Thrill Rides – an action-packed adventure full of flips, spins, twists and drops! Enjoy 20 years' worth of heart-pumping entertainment as you laugh, scream and smile your way to new heights. Dare yourself to take on challenges that will leave butterflies in your stomach long after they're through: test your limits today!
Gay Dolphin Arcade
Located right next door to the Gay Dolphin Gift Cove, this is a place of fun for the whole family. Check out theGay Dolphin Arcade if you're looking for a clean and friendly place for all ages!
Pier 14
Soak in the Grand Strand's only seaside dining experience at Pier 14! Perched on Myrtle Beach's waterfront, this restaurant and lounge boasts beautiful views of the Boardwalk and Promenade. Enjoy fresh seafood while admiring your ocean surroundings – a perfect way to make memories during vacation or restful staycation! Come explore why so many visitors are drawn to these modern pleasure piers for their recreational fun and touristic appeal.
Second Avenue Pier
Experience the timeless fun of 2nd Ave Pier, a Myrtle Beach landmark! Make your next vacation extra special as you and your family embark on an unforgettable journey filled with fishing, tasty treats & plenty of entertainment. From its humble beginnings to today's modern attraction—join us for lasting memories that bring out the best in every beach getaway!
Ground Zero
Looking for a place to hang out that's also positive and productive? Look no further than Ground Zero! This special spot offers teens the opportunity to build relationships with each other, as well as inspirational adult role models. And if you're in the mood for music, then attend one of their many exciting concerts or monthly Connection Events – it's an event experience like none other!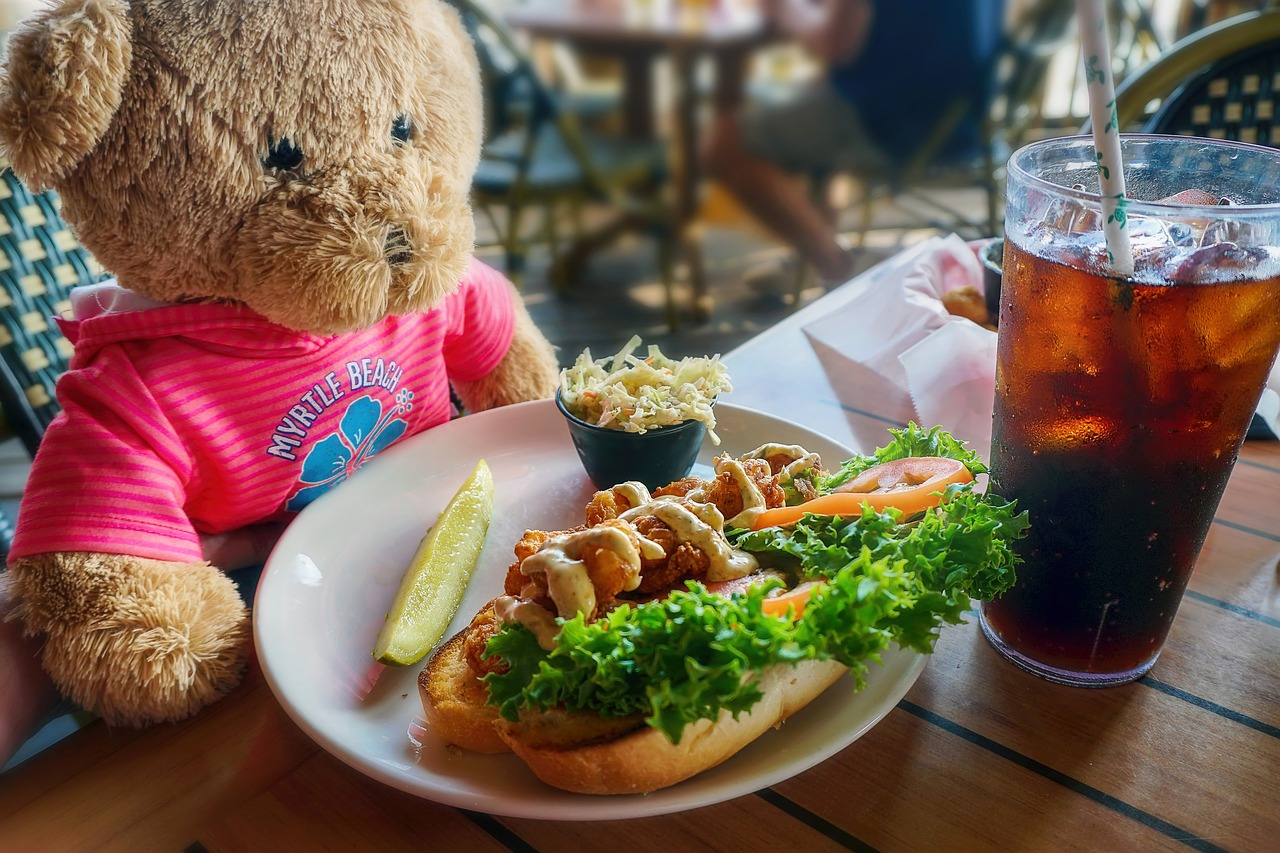 Dining Options
No visit to Myrtle Beach would be complete without some delicious local seafood! Fortunately, there are plenty of excellent restaurants located right on or near the boardwalk serving up fresh catches from local fishermen every day. Restaurants like Sea Captain's House and Pier 14 serve up classic dishes like fried shrimp and hush puppies while more upscale establishments such as Aspen Grille offer an array of gourmet entrees featuring locally caught seafood. No matter your tastes or budget, you can find something delicious to eat on or near the boardwalk!
Landshark Bar & Grill
Stop by LandShark Bar & Grill, located seaside at the Oceanfront Boardwalk and Promenade beneath the spectacular Skywheel. Enjoy all that beach life has to offer – cool ocean breezes, great food with a coastal twist, generous drinks including refreshing draft Landshark beer or frozen concoctions! Later in the night come alive under twinkling lights of dazzling show put on by nearby Plyler Park: street performers and live entertainment bring out what was once termed 'beach joints' for an unforgettable evening. While you're there make sure to visit The Surfshack where exciting merchandise related to favorite brand-Land Shark Lager-awaits as well as souvenirs from iconic Sky Wheel itself!
Mad Myrtle's Ice Creamery
Come satisfy your sweet tooth on the bright and bustling "Boulevard" in downtown Myrtle Beach! Enjoy a delicious Premium Ice Cream creation such as a decadent sundae, refreshing smoothie or indulgent shake. Mad Myrtle's Ice Creamery also offer treats like jumbo pretzels, funnel cakes, nachos and more – everything you need for an incredible day at the beach!
The Bowery
For nearly eight decades, The Bowery has been a Myrtle Beach landmark – part of the "Eighth Wonder" they call it! Known for its 'down to Earth' vibes and live music from Nashville up-and-comers every day, even famous country group Alabama have made this place their home. A must see on your trip down south. By far one of the best bars in Myrtle Beach!
Moe Moon's
Experience Myrtle Beach like never before with a visit to Moe Moon's! Here, the legendary beach bum extraordinaire and international ladies man invites you in for all sorts of delightful treats – from juicy burgers, hot dogs & fries to drinks that quench your thirst. Grab yourself some fun on the Boardwalk and let Moe Moon take care of everything else!
Peaches Corner
For almost a century, Peaches Corner has been the cornerstone of Myrtle Beach summers. Generations have come to know and love this beloved establishment – its warm atmosphere made it an instant favorite upon opening in 1937! Even as the city skyline shifts around Ocean Boulevard and 9th Avenue, what remains constant is that delightful food and fantastically friendly staff at Peaches. Come experience for yourself why locals regard this spot with so much nostalgia; make your own tradition today by visiting one of America's oldest summer landmarks.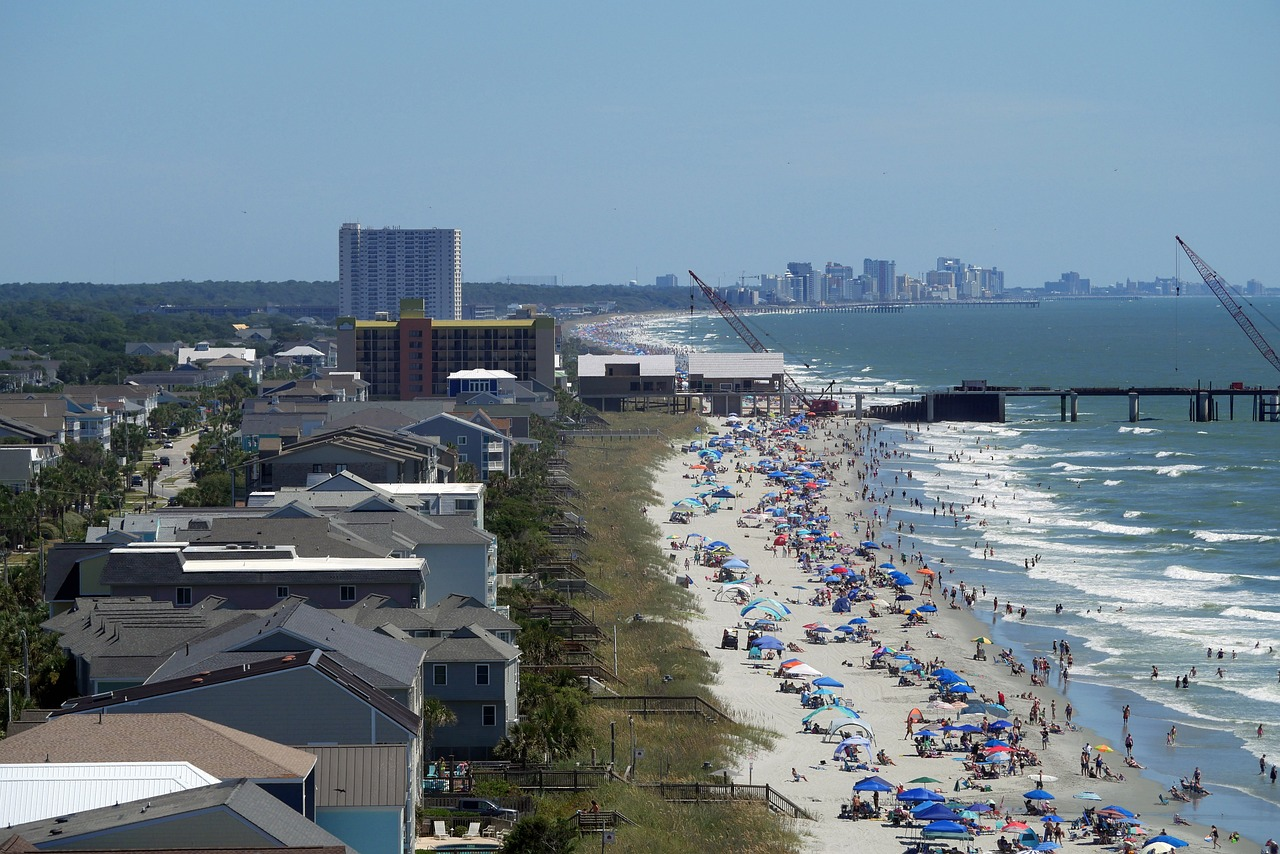 Shopping Opportunities
Whether you're looking for souvenirs or just want to check out some unique shops, there's no shortage of amazing shopping opportunities on the Myrtle Beach Boardwalk! There are dozens of stores selling everything from clothes and jewelry to toys and beach accessories; whatever you need, chances are you can find it somewhere on or around the boardwalk. For those who prefer their shopping in bulk, there's always Apache Pier Shopping Center; located just steps away from the boardwalk itself, this massive complex features over 100 stores across three levels—you could spend days here exploring all that it has to offer!
Gay Dolphin Gift Cove
Home to generations of happy customers for over 70 years, theGay Dolphin on Myrtle Beach's Boardwalk is an iconic institution. With seven levels and 26,000 square feet of unique treasures, it offers one-of-a kind gifts that cannot be found anywhere else along the Grand Strand!
I Love Sugar
Go visitI Love Sugar, the candy-filled wonderland of your dreams! Featuring 6,000 square feet of a mesmerizing array of confectionery delights – with 30,000 Gummy Bears dangling from above and an extraordinary 65 foot wall mural depicting mermaids frolicking among gummy sharks – this paradise is certain to make all your sugar fantasies come true. Indulge in gelato as you explore every nook and cranny inside its brand new glass building right on Myrtle Beach's Ocean Blvd between Ripley's attractions and the SkyWheel Ferris Wheel for an unforgettable experience like no other! Are you ready to give into temptation?
Surfs Up Beach Shop
One of the best surf shops in walking distance from the Skywheel in the downtown area. Surfs Up has everything you could possibly be looking for. If you forgot something for your day in the sun, this is the place to go!
Tsunami Surf Shop
Whether you're looking for the latest trends in surfwear or gifts that are sure to make an impression, this little beach shop has it all! Offering stylish men's, women's and children's fashion as well as a variety of accessories–all with no shortage on uniqueness. Step inside Tsunami Surf Shop and experience 1st smoke shop on the blvd – your ultimate destination for one-of-a-kind shopping at its best!
Beach Creations
Beach Creations brings the fun to your family vacation! Find them at 918 D N Ocean Blvd, conveniently located across from I Love Sugar. Here you can find a plethora of custom Airbrushing Artwork and Vinyl Graphics on almost every type of clothing apparel — T-shirts, hats, shoes, helmets and more! Plus they guarantee satisfaction with each unique design; so come in for some creative customized art today!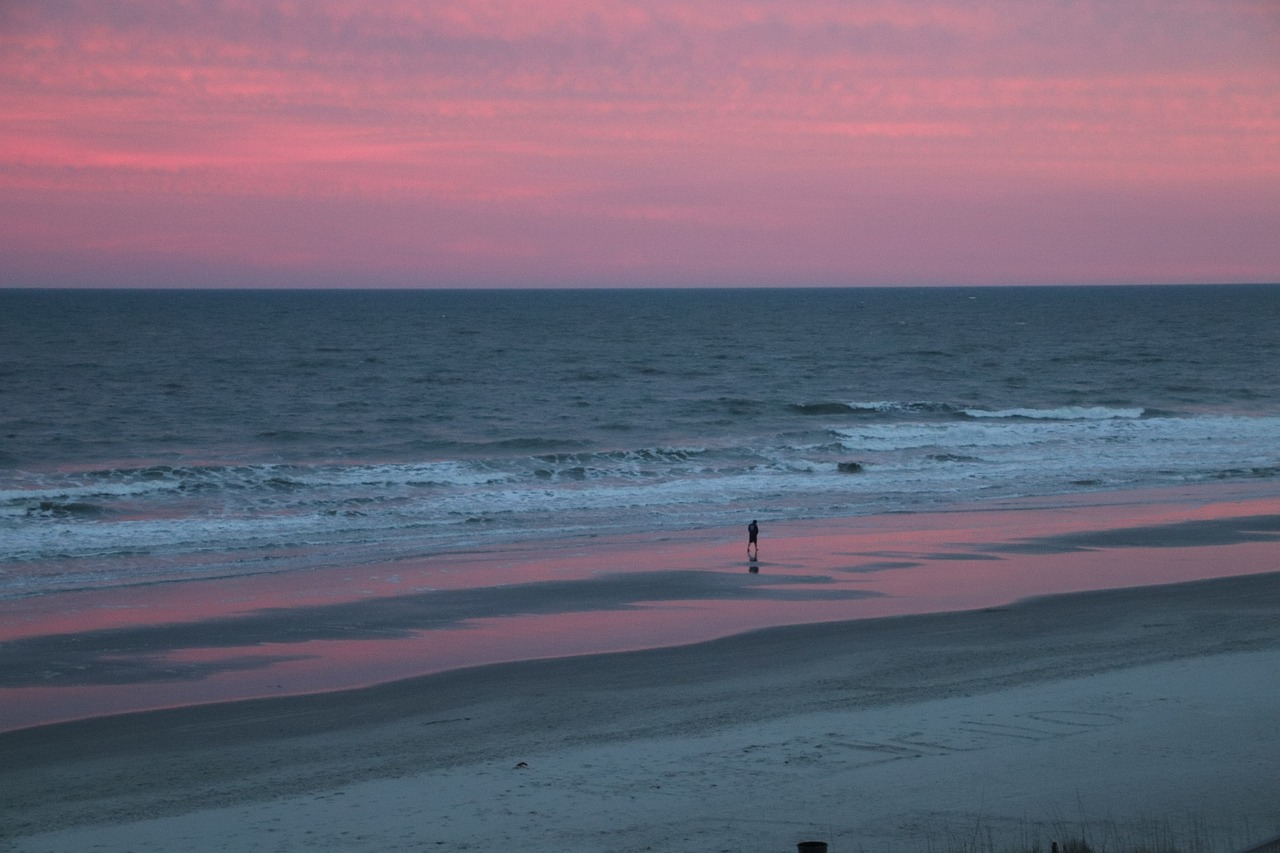 Looking For A Place To Stay?
Boardwalks are a great summer destination for the whole family. If you're planning a trip to the Myrtle Beach Boardwalk, consider renting an RV from Cozy Turtle. RVs offer many benefits over traditional hotel stays, including more privacy and freedom to explore the area. With so many campgrounds in the area, there's sure to be one that meets your needs. So why not make your next Boardwalk trip one to remember by renting an RV?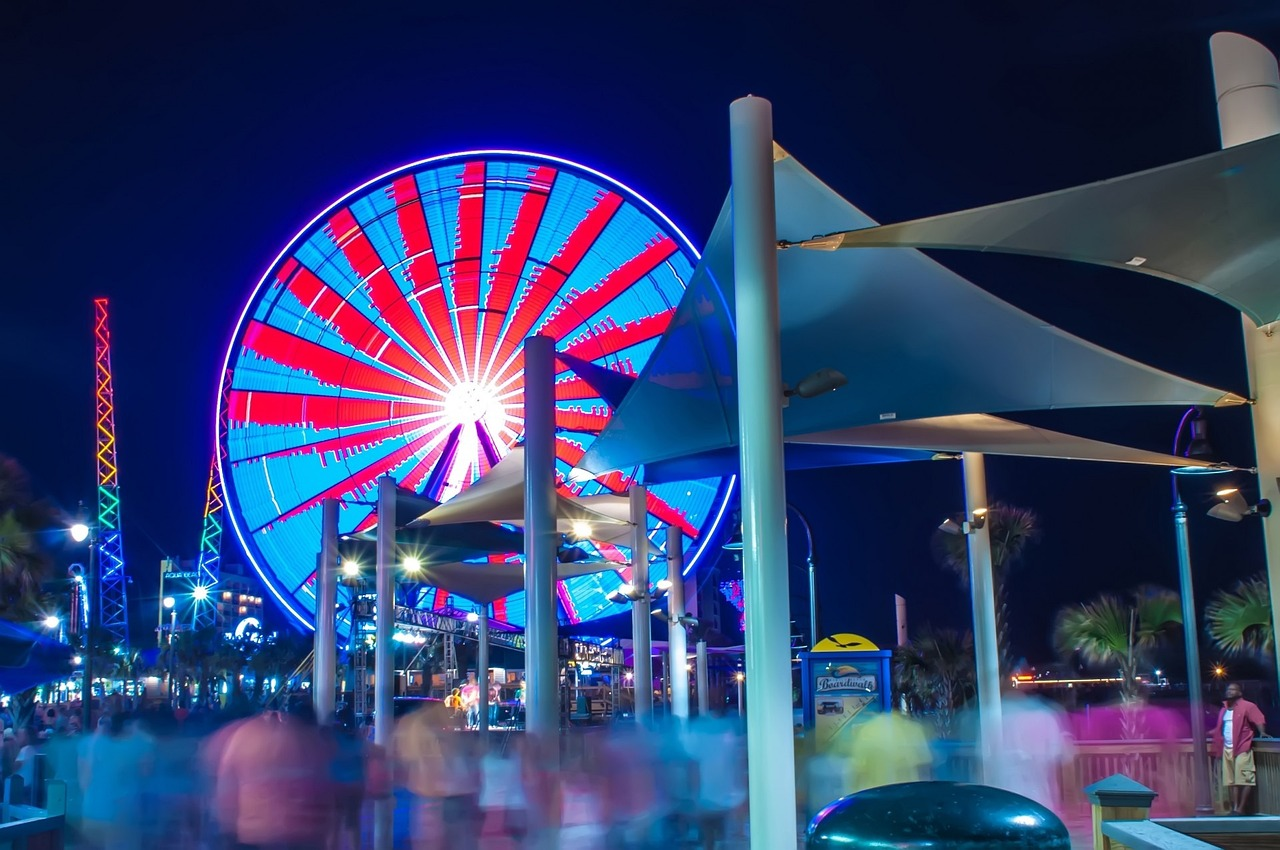 Conclusion
From thrill rides and arcades to delicious restaurants and unique shopping opportunities, there's so much to see and do at Myrtle Beach Boardwalk that it's hard not to get overwhelmed by all your options! Whether you're traveling solo or with a sizeable group of friends or family members, there's something here for everyone—and that's what makes this place so special. So head down to Myrtle Beach Boardwalk today; you won't regret it!