If you're planning a trip to Myrtle Beach, one of the first things you'll need to consider is how to get there. Fortunately, the city has Myrtle Beach airport with direct flights from many major cities across the United States. In this blog post, we'll tell you everything you need to know about the Myrtle Beach Airport, from where it's located to which airlines fly in and out of it, and how to navigate the airport once you arrive.
Location and Contact Information
The Myrtle Beach Airport, officially known as the Myrtle Beach International Airport (MYR), is conveniently located at 1100 Jetport Rd, Myrtle Beach, South Carolina 29577. It is a short drive from downtown Myrtle Beach and the surrounding area. It also provides easy access to popular tourist destinations along the Grand Strand.
If you need to contact the airport for any reason, you can call their main number at (843) 448-1589. The airport also has a website that provides information about flights, parking, and other services.
Airlines and Flights
Currently, there are eight airlines that fly into and out of Myrtle Beach area: Allegiant, American, Delta, Frontier, Porter, Spirit, Sun Country, and United. You can catch flights to and from many popular destinations and major cities across the United States, including Chicago, Boston, New York, Atlanta, Fort Lauderdale, Toronto, Washington, Charlotte, Wilmington, and Raleigh. Visitors are constantly arriving for a week of fun in Myrtle Beach.
It's important to note that flight schedules can vary depending on the time of year, so it's always a good idea to check with your preferred airline to get the most up-to-date information about flights to and from Myrtle Beach Airport. Flying is hard enough, make sure to know the route and schedule of you plane.
Parking
If you're driving to Myrtle Beach Airport, there are several parking options available. The airport offers both short-term and long-term parking lots, as well as a valet parking service, which allows you to drop off your car and have it parked for you.
Short-term parking is available for up to four hours, while long-term parking is available for extended stays. Both parking lots are within walking distance of the terminal, so you won't have to worry about taking a shuttle bus or other transportation to get to your flight. You can also skip parking and take a taxi, car service, or public transportation to get to and from the Myrtle Beach International Airport.
Once you arrive at Myrtle Beach Airport, navigating the terminal is relatively straightforward. The airport is small compared to other major airports, so you won't have to worry about getting lost or feeling overwhelmed. Travelers will easily be able to find their gate and board their plane.
There are plenty of restaurants, cafes, and shops to enjoy while you wait for your flight. You'll also find several amenities throughout the airport, including free Wi-Fi, charging stations for your devices, and restrooms located throughout the terminal.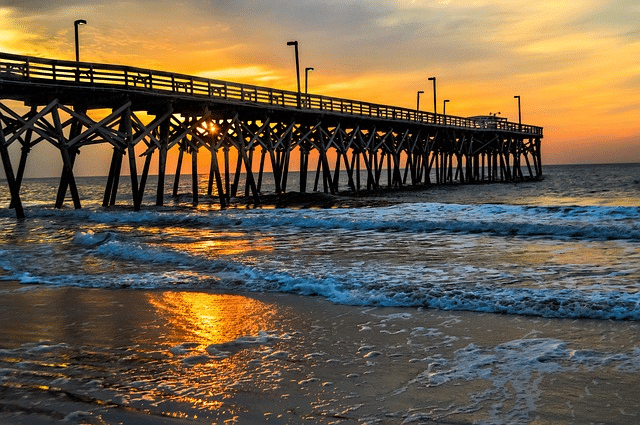 The Best Time to Travel to Myrtle Beach through the Myrtle Beach Airport
Looking for an exciting vacation spot? How about a trip to Myrtle Beach through the Myrtle Beach Airport? Whether you are a beach lover or a golf enthusiast, Myrtle Beach has something for everyone. But when is the best time to travel to Myrtle Beach through the Myrtle Beach Airport?
The weather is one of the most important factors to consider when planning your trip to Myrtle Beach. The average temperature in Myrtle Beach is around 80 degrees Fahrenheit during the summer months (June-August), making it a popular summer destination for many tourists. However, if you prefer cooler temperatures or want to avoid the crowds, you might want to consider traveling during the spring (March-May) or fall (September-November), when the weather is mild but still pleasant.
Another factor to consider is the cost. The peak season for Myrtle Beach is during the summer months when hotels, flights, and activities are all at a premium. Traveling during the off-season (fall, winter, and early spring) can save you a lot of money and offer more flexibility with dates and accommodations. Generally, early fall (September-October) and early spring (March-April) are the best times to find deals on flights and accommodations.
If you are planning to travel to Myrtle Beach for golfing, the best time to visit is from March to May when the weather conditions are optimal for golfing. However, if you prefer avoiding large crowds at the golf courses, you should consider traveling during the winter months (December-February).
The events calendar is also an important factor to consider when choosing your travel dates. Myrtle Beach has many events and festivals throughout the year that can make your trip even more enjoyable. The most popular events include the Carolina country music festival in June, the Myrtle Beach bike week in May, and the Myrtle Beach Seafood Festival in October.
Conclusion
Whether you're a first-time visitor to Myrtle Beach or a seasoned traveler, knowing the ins and outs of the Myrtle Beach Airport can make your trip much smoother and stress-free. By understanding its location, airlines and flights, parking options, and overall layout, you'll have everything you need to make your travel to Myrtle Beach a success. So, book your flight, pack your bags, and get ready to experience all the fun and excitement that Myrtle Beach has to offer!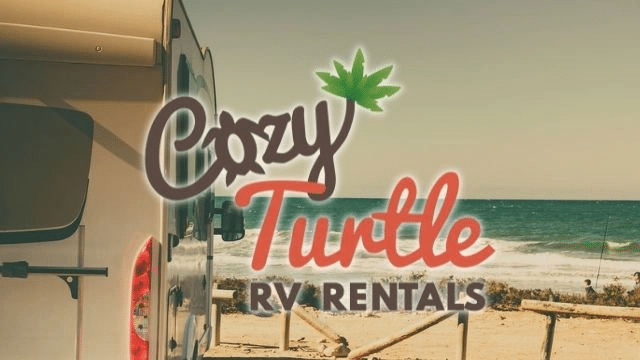 Cozy Turtle RV Rentals
If you're in the market for a beach getaway, then Myrtle Beach is the ultimate destination that should be on your list. With its golden sands, gentle waves and lively atmosphere, it's the perfect spot to kick back, relax and unwind. But with all the hustle and bustle, finding a place to stay can be overwhelming. That's where Cozy Turtle RV Rentals comes in!
Our rentals provide everything from comfortable sofas to fully equipped kitchens to ensure a stress-free and enjoyable experience. With our modern amenities, you're guaranteed to have a cozy and comfortable home away from home. So what are you waiting for? Book your next stay with us and make unforgettable memories at the beach!