If you're looking for an idyllic beach destination, look no further than Murrells Inlet in South Carolina. This quaint fishing village is the perfect place to relax and take in the natural beauty of the Atlantic Coast. With its stunning beaches, delicious seafood restaurants, and abundant wildlife, Murrells Inlet is the ideal spot for your next beach vacation.
Located on the south side of Myrtle Beach, Murrells Inlet is a small town in South Carolina that is quickly becoming one of the most popular vacation destinations on the East Coast. With its beautiful beaches and saltwater marshlands, Murrells Inlet offers something for everyone—whether you're looking for a relaxing getaway or an action-packed adventure. Let's take a closer look at why this historic fishing village has become such a beloved destination.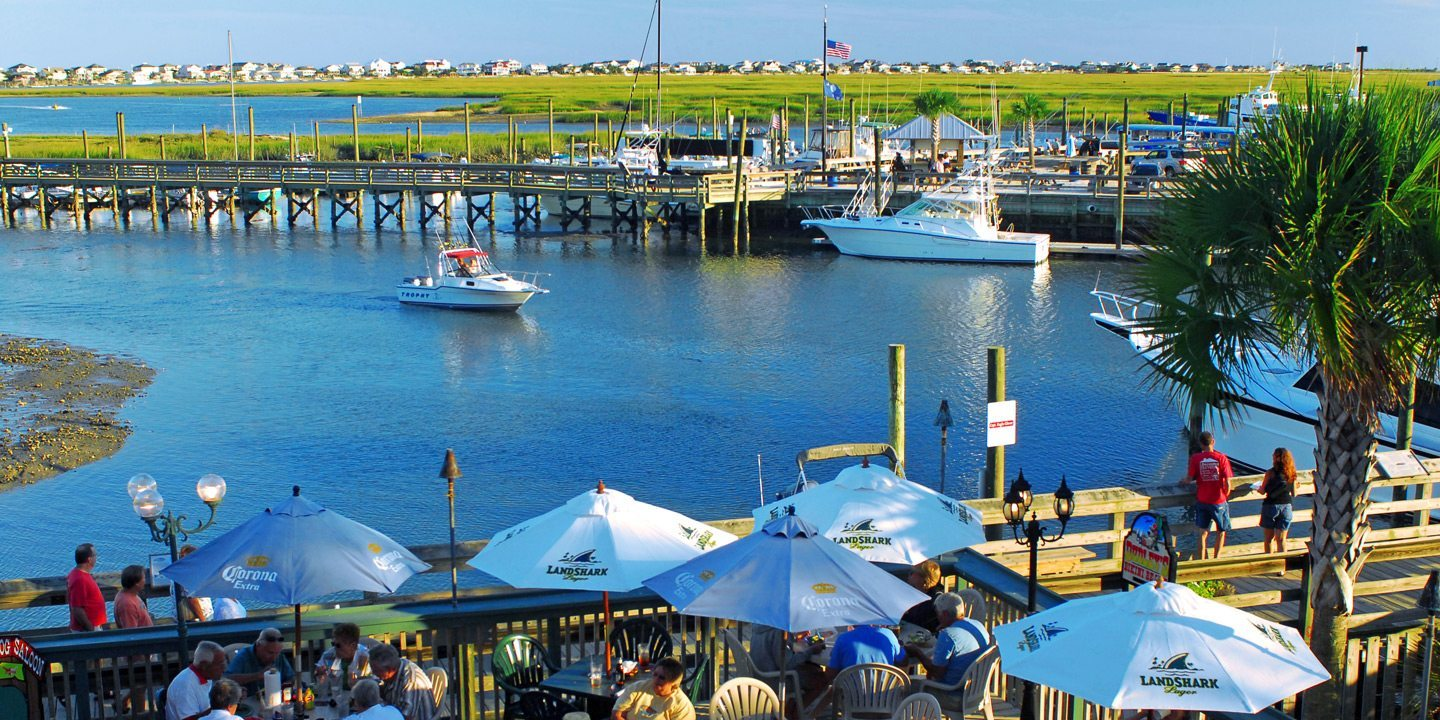 The History of Murrells Inlet
Murrells Inlet has been known as "the seafood capital of South Carolina" since 1778 when English settlers first arrived in search of fresh catch. Since then, it has served as an important hub for both commercial and recreational fishermen alike. Today, visitors can still observe traditional fishing methods as local fishermen ply their trade around Winyah Bay. For those looking to learn more about this area's rich history, there are several museums located near downtown that offer fascinating displays and artifacts from days gone by.
Since Murrells Inlet is the seafood capital of South Carolina, fresh seafood is one of Murrells Inlet's most popular offerings. From casual spots serving fish tacos to fine dining establishments offering succulent oysters and crab cakes, there are plenty of restaurants to choose from when it comes time to eat. And if seafood isn't your thing? Don't worry—there are plenty of other options available too! From pizzerias to ice cream parlors and everything in between, Murrells Inlet has something for everyone's tastes!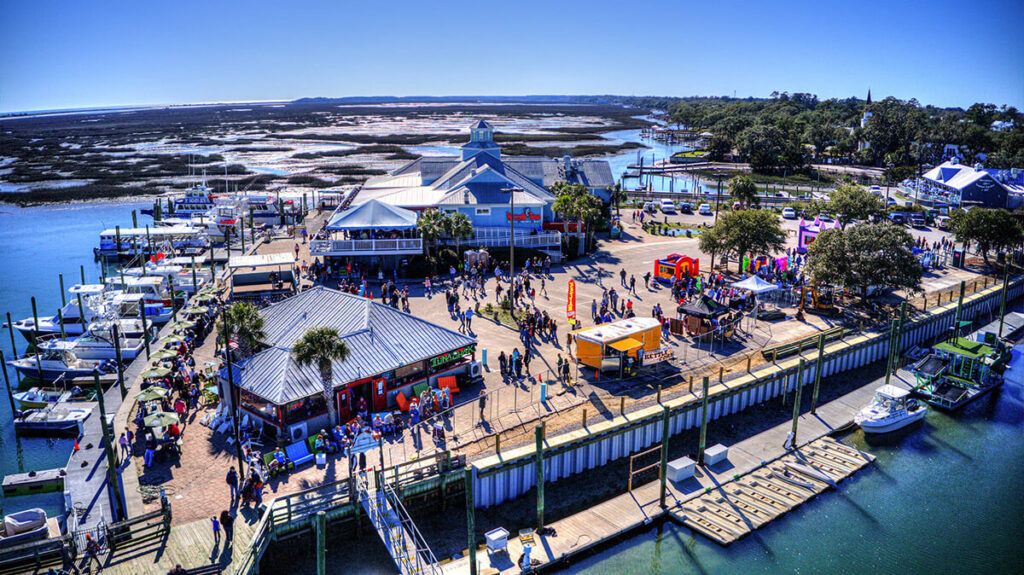 Most Spectacular Waterfront Dining
If you're looking for some spectacular waterfront dining, look no further than Murrells Inlet. From fresh fish to burgers, there's something to interest everyone in your family. When visiting Murrells Inlet, consider checking out one of these restaurants below after a day of relaxation or a day of fun, and enjoy all that Murrells Inlet has to offer.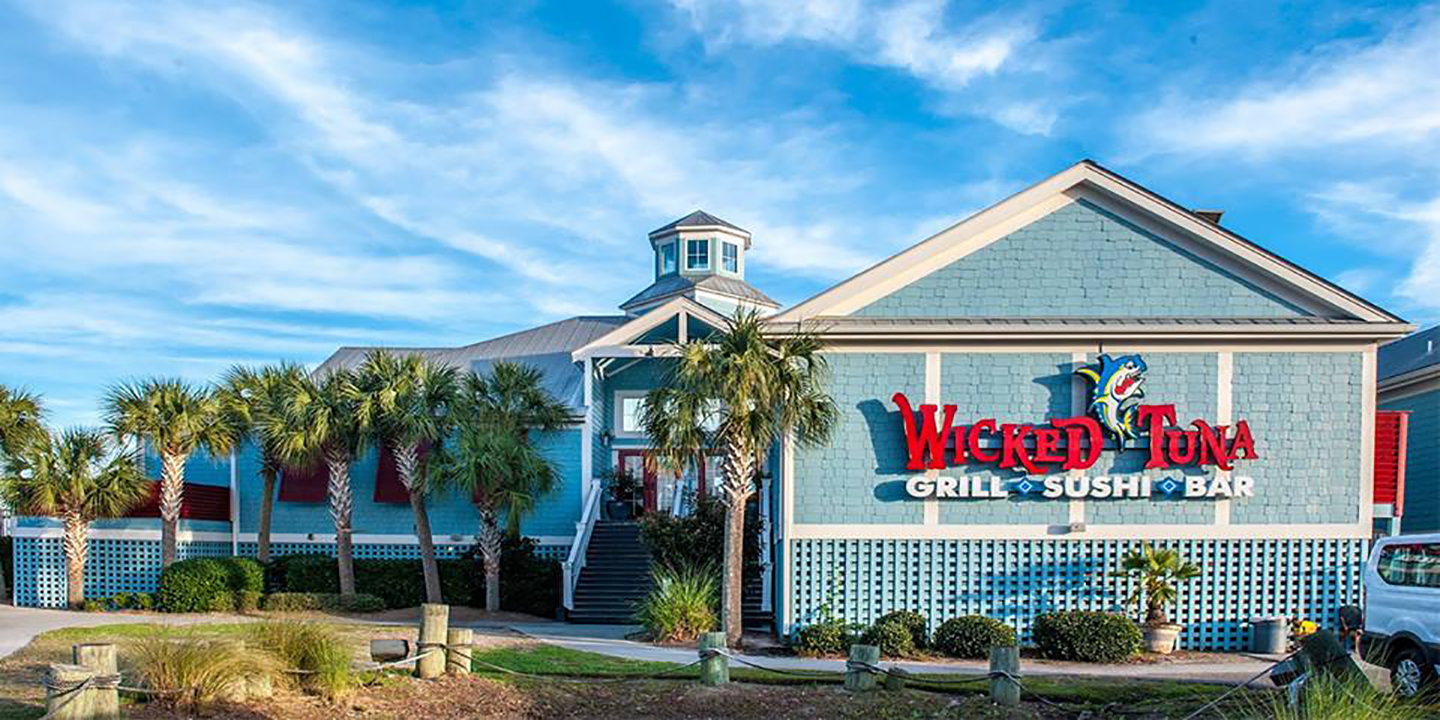 Wicked Tuna Waterfront Dining @ Murrells Inlet
At Wicked Tuna Waterfront Dining @ Murrells Inlet, you'll find a unique and unforgettable dining experience. The waterfront location can't be beaten; its beautiful views of the inlet make for an amazing backdrop for your meal. For seafood lovers, there are a wide range of options from popcorn shrimp to crab cake sandwiches, along with some of the freshest sushi around. And for those who prefer some of the classics, their chicken tenders and juicy burgers satisfy any craving. You won't want to miss out on their happy hour specials either – they serve up delicious cocktails that are sure to help kick off an amazing evening.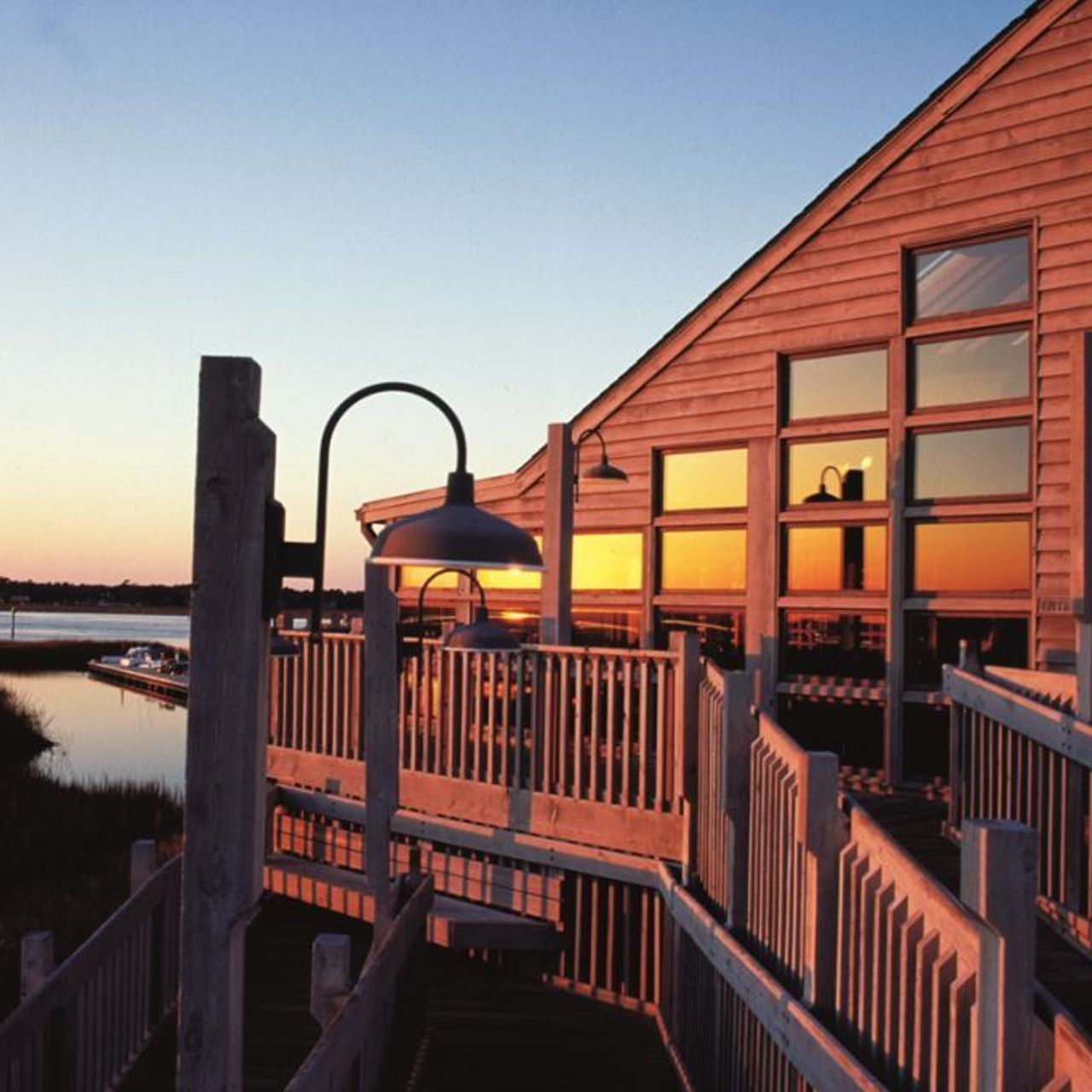 Gulfstream Cafe
Gulfstream Cafe in Murrells Inlet offers a unique and enjoyable dining experience. The cafe is situated along the waterfront and provides customers an opportunity to relax and take in the sights and sounds of beautiful Murrells Inlet. The menu features a wide range of delicious favorites, from classic burgers to freshly caught seafood as well as vegan options. Gulfstream Cafe is known for their excellent service, friendly staff, and inviting atmosphere. For those looking for something special during their stay in Murrells Inlet, Gulfstream Cafe is the perfect spot to sample the best cuisine in town.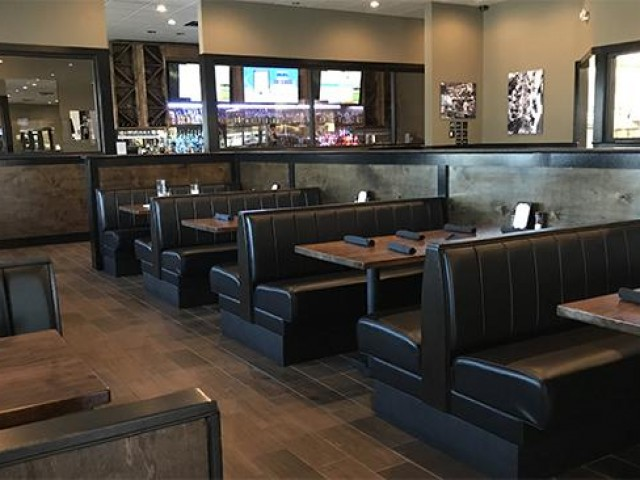 J Peters Grill & Bar – On the Marshwalk
J Peters Grill & Bar is the perfect spot for a night out with friends. Located on the Marshwalk in Murrells Inlet, SC, this cozy spot offers unbeatable views of the Intracoastal Waterway as well as delicious eats made with fresh local ingredients. Whether you're looking for something to share like fried calamari or gator bites, or an entrée for yourself like fish and chips, there's something for everyone! Along with delicious food it serves up great drinks like draft beer and craft cocktails. With awesome live music playing from Thursday through Sunday, you'll feel like you're in paradise at J Peters Grill & Bar on the MarshWalk!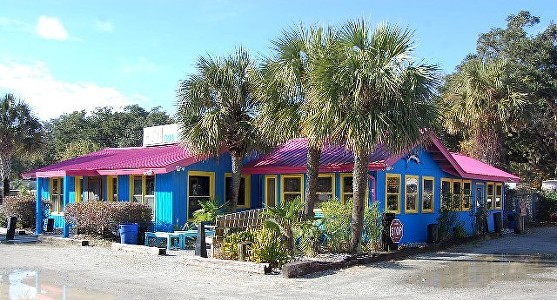 Inlet Crab House And Raw Bar
Inlet Crab House And Raw Bar in Murrells Inlet is a seafood-lovers paradise. Featuring an array of fresh local seafood, guests can enjoy delicious fried platters, shrimp, lobster and crab feasts. Whether you're in the mood for boiled crabs or steamed oysters, there's something here to please all of your tastebuds. Sure to impress even the most discerning palette, every meal is expertly crafted from top quality ingredients and made with loving care. Plus, the restaurant's atmosphere is casual and contemporary, making it the perfect place to gather with family or friends for a night out. Check them out for a memorable seafood experience that won't soon be forgotten!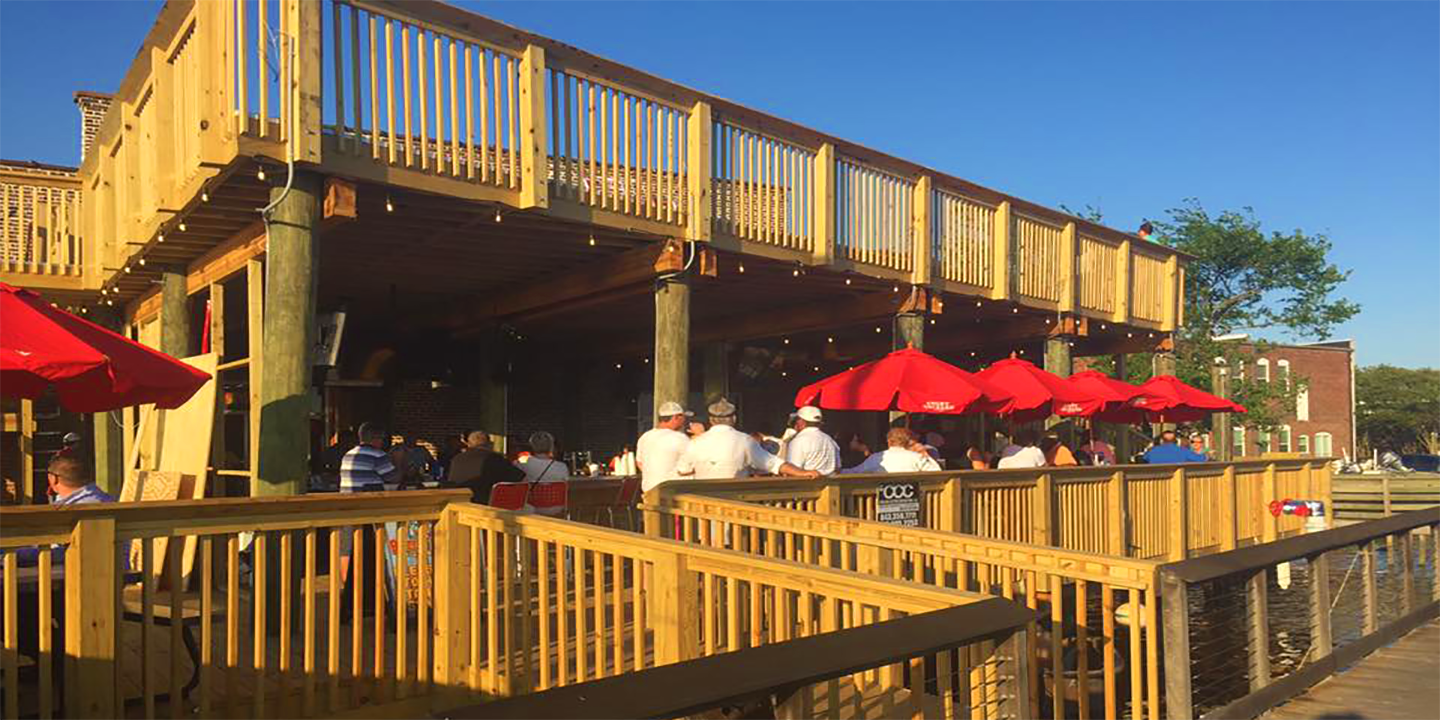 Buzz's Roost
Buzz's Roost in Murrells Inlet is a must-visit for anyone who loves seafood. This beachfront seafood restaurant serves up delicious local dishes, with something for nearly every taste. People come from far and wide to try their famous garlic shrimp with cheese grits, as well as their famous hush puppies. The restaurant also has a family-friendly atmosphere with outdoor seating so you can soak in the stunning views of the Inlet while you enjoy your meal. Whether it's a family outing or a romantic evening, Buzz's Roost offers it all and is the perfect addition to any time spent in Murrells Inlet.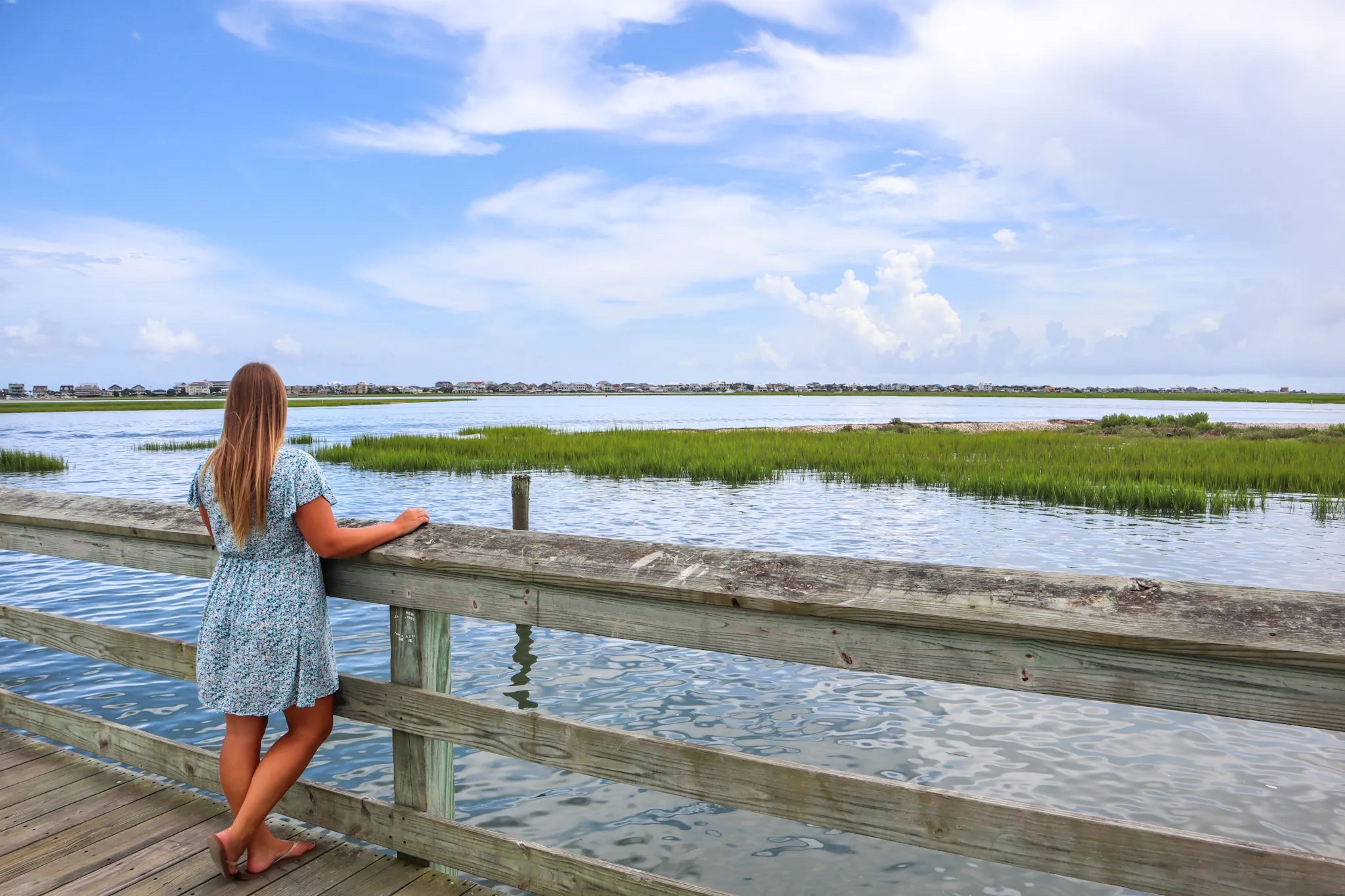 Explore Murrells Inlet
Murrells Inlet, a stunning coastal paradise in South Carolina, is home to an abundance of thrilling water sports and activities. From fishing excursions and boat cruises to parasailing and jet skiing, you won't be at a loss for things do on the crystal clear waters here! The area also boasts the internationally renowned Brookgreen Gardens, as well as Huntington Beach State Park. Not only this but Atalaya Castle can been seen too making Murrells Inlet truly picturesque! If you're looking to explore Murrells Inlet check out some of these destinations.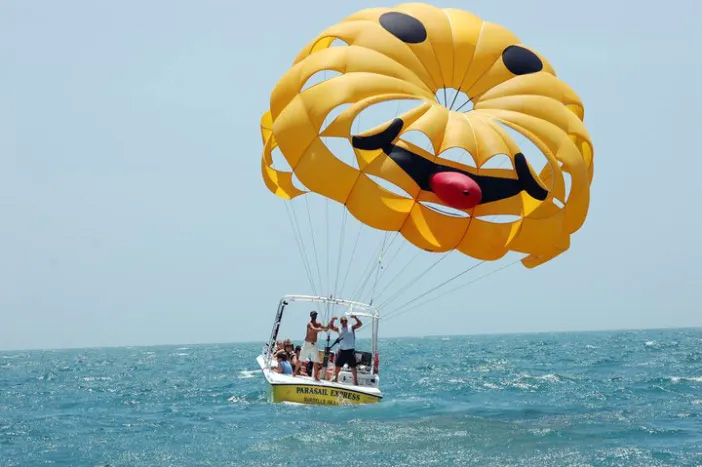 Watersports
Murrells Inlet, South Carolina is an ideal destination for anyone looking to get out on the water. Located along the scenic Waccamaw Neck, visitors can experience a number of watersports and activities. Kayaking, paddleboarding, fishing and parasailing are all popular ways to explore this coastal town. Fishing enthusiasts will enjoy reeling in flounder, spot tails and puppy drum from Murrells Inlet's famous jetties. For those looking for a thrill on the waves, parasailing offers stunning views of the area or you could take a guided jet ski tour through Murrells Inlet's local waterways. For a more relaxing adventure, try renting a pontoon boat for an afternoon cruise around The Creek Boat Landing or Prince George Landing. No matter what type of watersport you're looking for in Murrells Inlet, there's something sure to be found just around the corner!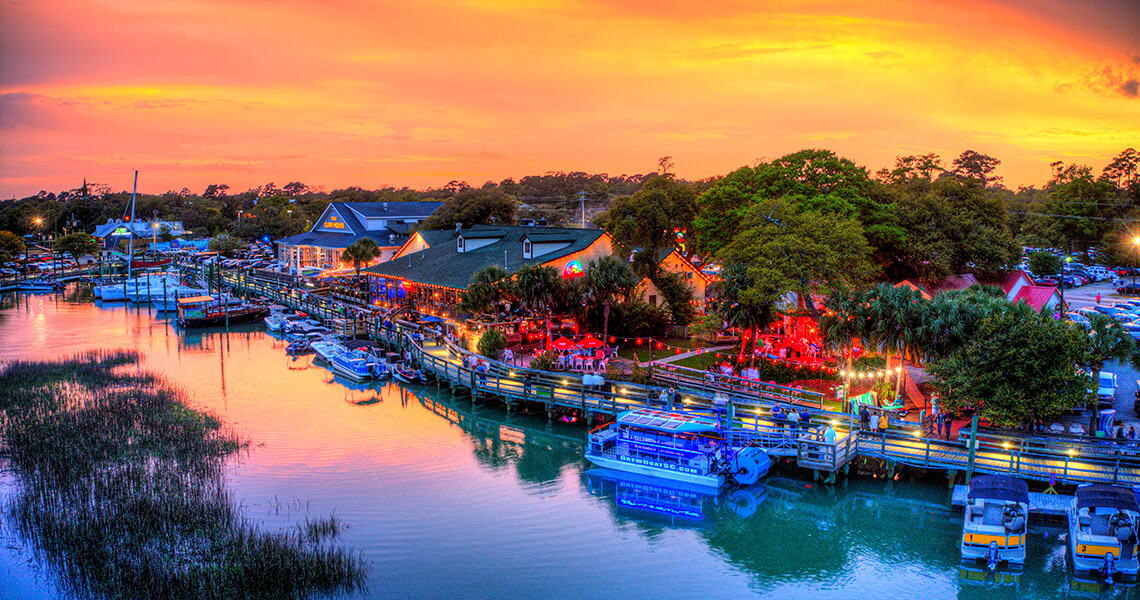 Murrells Inlet Marshwalk
Murrells Inlet Marshwalk is among the most bustling attractions in South Carolina, with a vibrant boardwalk that meanders along a natural saltwater estuary. Not only does it provide some of the best seafood restaurants in the state, but it also has an assortment of unique shops and art galleries for visitors to browse. Along with a lively nightlife offering live music and entertainment, the Marshwalk is the ideal spot to stop and relax while taking in local wildlife, from the endangered loggerhead turtles to bottlenose dolphins chasing mullet through marsh creeks. Whether you're looking for a romantic evening out, or simply want to stroll amongst the beauty of nature, Murrells Inlet Marshwalk has something for everyone!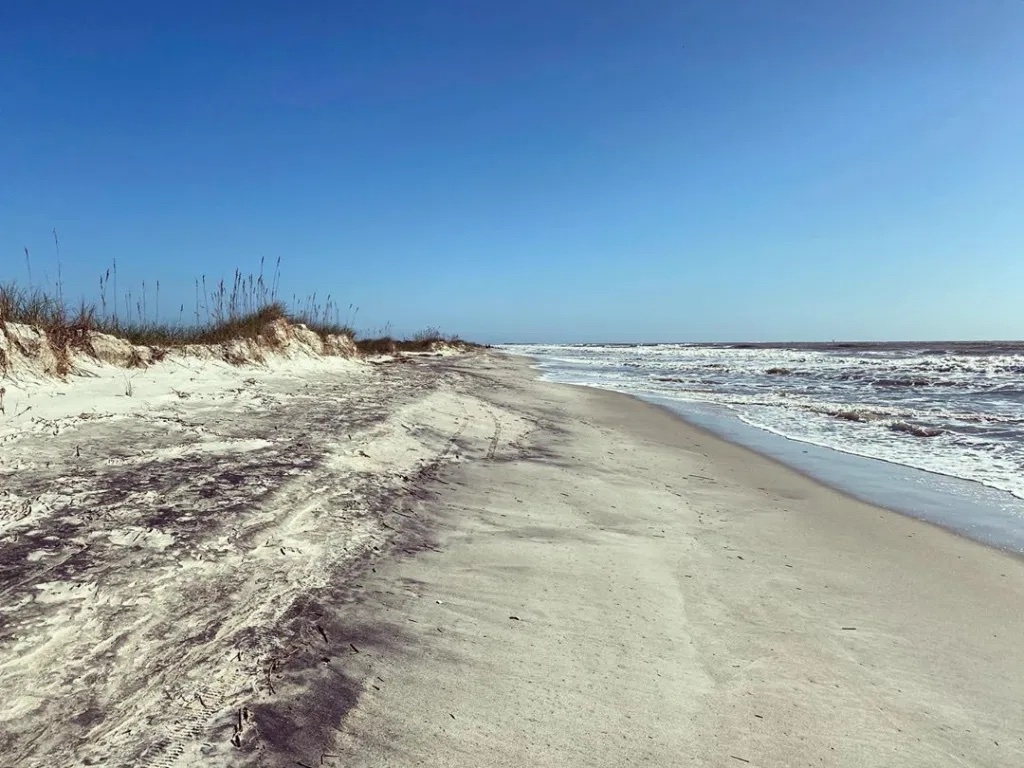 Huntington Beach State Park
Huntington Beach State Park is a paradise for outdoor lovers — and that's just the start. With its stunning oceanfront views, gorgeous trails, and diverse wildlife, there's nothing quite like it. Whether you're out fishing on salt marsh creeks or admiring the birds in the aviary, outdoor adventurers of all sorts can find something to fuel their passion at the state park. Friendly rangers are always around to offer tips and answer questions. If you're looking to disconnect from the hustle and bustle of everyday life and reconnect with nature instead, Huntington Beach State Park is an ideal place to spend some time among nature's wonders.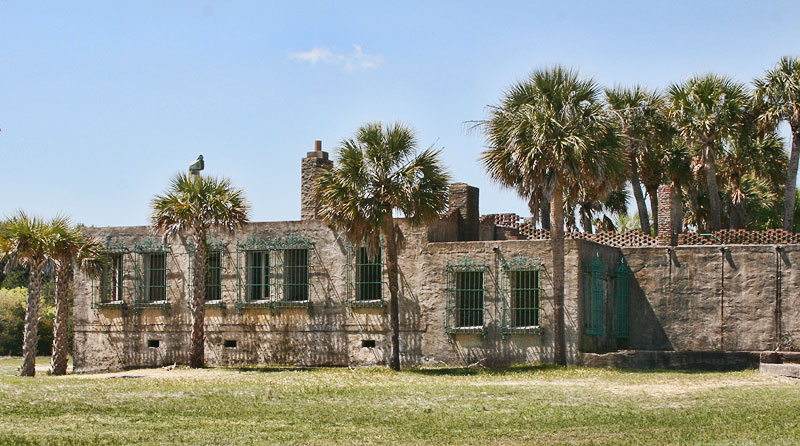 Atalaya Castle
Atalaya Castle is a Spanish Revival-style residence built in the early 1930s near Huntington Beach, South Carolina. This beautiful structure was designed by architect and artist Anna Hyatt Huntington and her husband, Archer M. Huntington. You can explore the grounds of this historic site or take a guided tour to learn interesting facts about its past lives as a private summer home, Civilian Conservation Corps forestry center, and Coast Guard station. Its long history makes it an ideal destination for a look into the past while enjoying its unique beauty nestled along the shoreline of South Carolina's coast. Visit today to immerse yourself in all that Atalaya Castle has to offer!
Brookgreen Gardens
Brookgreen Gardens is a mesmerizing paradise in Murrells Inlet, South Carolina. Located near the coast, this lush, outdoor sculpture garden creates a serene atmosphere that is perfect for an educational, leisurely walk through nature and history. Established in 1932 by Archer and Anna Hyatt Huntington, Brookgreen Gardens showcases over 2,000 native plants, as well as fourteen exhibit gardens that highlight various aspects of regional horticulture. Sculptured by some of America's greatest artists, the gardens display sculptures ranging from traditional to modern in style. During warmer months the wildlife safari provides families with the opportunity to explore the woodlands and observe native wildlife in its natural habitat. With plenty of open spaces and fresh air making Brookgreen Gardens an oasis away from everyday life.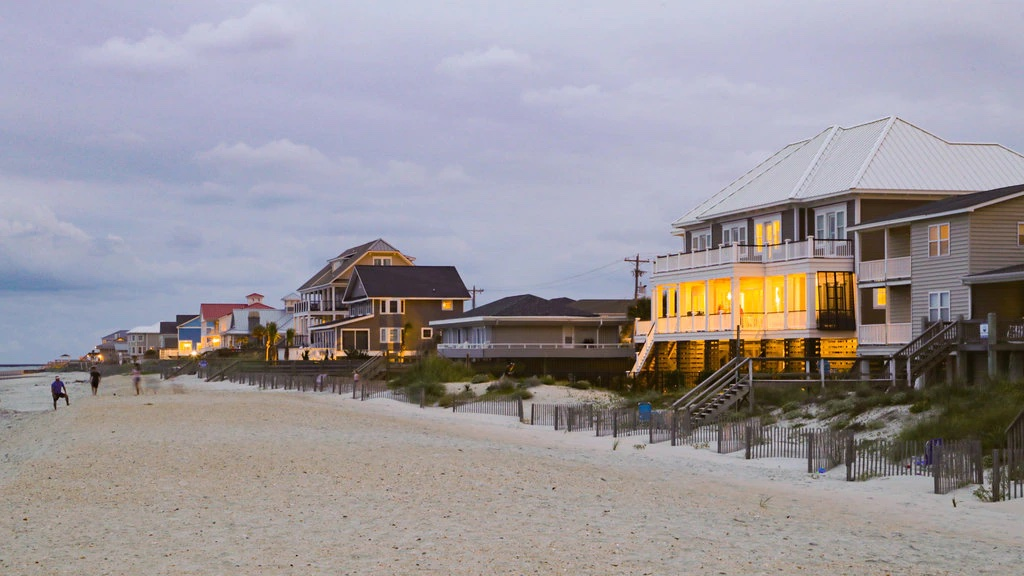 Conclusion
Murrells Inlet offers something for everyone looking for a classic beach vacation destination. With its stunning beaches, delicious seafood restaurants and abundant wildlife—there is no shortage of activities here that will help create memories that will last a lifetime! So what are you waiting for? Start planning your trip today! Whether you're looking for relaxation or adventure—Murrells Inlet has it all!
If you're thinking about visiting Murrells Inlet, don't hesitate to rent a camper from Cozy Turtle. You'll enjoy your stay in Huntington Beach State Park and have plenty of fun without having to worry about expensive lodging fees. So go ahead and book your trip today!