Morris Island, the small island off the coast of Charleston, South Carolina is steeped in history. Morris Island has been home to Native Americans, enslaved people, Union soldiers, and African American soldiers during the Civil War. It is a place of immense historical significance and it is worth exploring if you are ever in the area. Now it is a wildlife refuge that you can enjoy while you're staying in Charleston.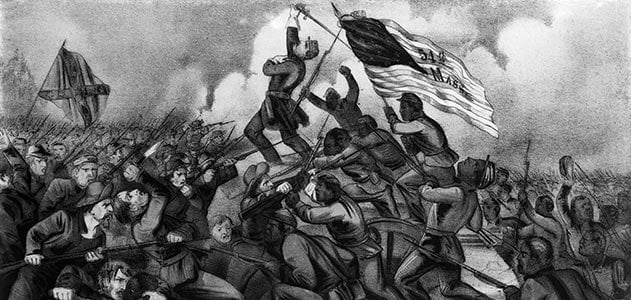 Early History of Morris Island
Inhabited by indigenous peoples for thousands of years prior to European contact, Morris Island was once part of the kingdom of the Cusabo tribe. The first Europeans arrived here in 1670 and founded a settlement called Stono Inlet, which they used as a base for their whaling operations. The island changed hands many times over the years before eventually becoming part of South Carolina in 1785.
The Civil War and the Aftermath On Morris Island
During the American Civil War from 1861-1865, both sides fought hard for control of this strategic location. Confederate forces occupied Morris Island until 1863 when Union troops managed to capture it after weeks of fierce fighting. However, the Union was unable to hold onto the island and it was eventually captured by Confederates in 1864 after another heavily contested battle. It wasn't until 1865 that Confederate forces were finally driven off after a long battle where they tried to prevent Union troops from regaining the island that the Union forces regained possession for good.
Morris Island also played an important role in African American history during this time period as well – it was here that African American troops made up with 2nd Rhode Island Volunteers saw action against Confederate forces during the Siege at Morris Island (1863). This battle marked one of the earliest instances where African American troops saw action in combat during the Civil War.
In the mid-1800s, freed slaves and their families began settling on Morris Island. This was during Reconstruction—the period following the Civil War when African Americans were granted citizenship and other civil rights. By 1872, around 60 families inhabited Morris Island where they made their living farming, fishing, hunting and harvesting sea grass to make rope.
In 1861, during the Civil War, Fort Wagner was built on Morris Island by Confederate forces in order to protect Charleston Harbor from Union soldiers. After several assaults against Fort Wagner failed, Union forces focused on building up their own fortifications on Morris Island in order to keep Confederate forces at bay. Over the course of four months in 1863-64, an immense amount of sand was moved from one side of the island to another in order to create a massive seawall that would protect Union forces from Confederate fire coming from Fort Wagner. Unfortunately for them this plan ultimately failed as well and by 1865 all Union troops had been withdrawn from Morris Island due to heavy shelling from Fort Sumter (located across Charleston Harbor).
By 1878 there were only 8 families left on Morris Island due largely to political turmoil between newly elected leaders in South Carolina who sought to limit African American voting rights as well as threats posed by rising tides caused by global climate change which slowly eroded away much of the land on which people lived. The last family left around 1920 when they sold their land back to the government and moved away in search of higher ground elsewhere.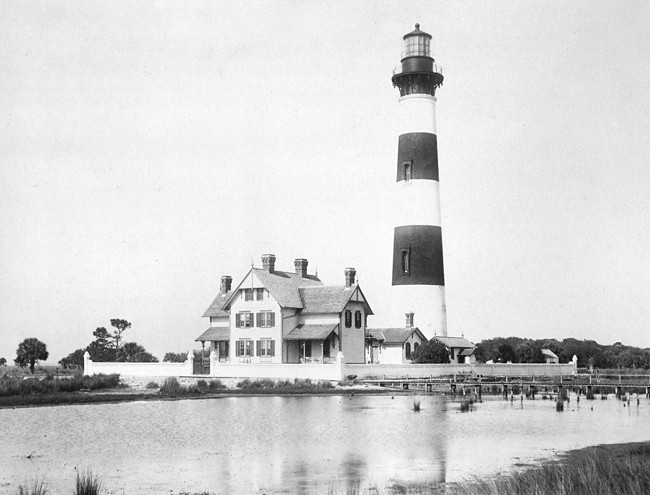 What Is There To Do On Morris Island
Morris Island provides plenty of activities to do for visitors! One can enjoy a leisurely stroll on the beach, take in some of the island's stunning views of coastal wildlife while going on a kayaking adventure, or explore some of Morris Island's unique historical sites. History buffs will definitely be excited to wander around Fort Sumter, which is an important 19th century national monument and the site where the Civil War began. Avid bird watchers may want to visit one of Morris Island's beautiful tidal marshes which are known for their diverse wildlife population. There's something for everyone to do on Morris Island, making it an ideal destination for fun or relaxation!
Bird Watching Paradise
Morris Island is home to a wide variety of birds ranging from ospreys to pelicans. With its pristine beaches, marshlands, and wetlands, there are plenty of opportunities for birdwatchers to find rare species in this beautiful sanctuary. The most common birds on the island are sandpipers and seagulls which can be seen along the shoreline during low tide. For those looking for a more diverse selection of feathered friends, Morris Island also boasts herons and egrets in the marshlands as well as hawks soaring above the trees.
Fishing Hotspot
Morris Island is popular with local fishermen due to its abundant supply of fish. From redfish to sea bass, there's something for everyone here! Experienced anglers can take advantage of deep-sea fishing charters while beginners can rent gear from one of the many local shops located near Folly Beach Pier. Fishing excursions are available year-round so no matter when you visit, you can always catch dinner!
Morris Island Lighthouse
Morris Island Light stands as a beacon of history and culture in South Carolina's beautiful Lowcountry. Originally built in 1876 to help guide ships safely into Charleston Harbor, the lighthouse survived a number of hurricanes and battles during the Civil War. Today, it is listed on the National Register of Historic Places and remains a proud sight for locals, who come from near and far to appreciate its old-fashioned charm. The lighthouses glorious stone edifice can be viewed from both land and sea, providing a magnificent vista full of historic significance that visitors enjoy year round. While it is now deteriorating due to coastal erosion, Morris Island Light's legacy continues to attract all who marvel at its beautiful vistas and rich history.
How To Reach Morris Island
Reaching Morris Island is an easy and accessible adventure that many people in the area enjoy for its picturesque scenery and historic value. To get to Morris Island, the best way is to take a boat from one of the local marinas. Once on board, you will be able to experience a thrilling ride across open waters, with plenty of opportunities to spot wildlife amidst the beautiful coastline landscapes. Once you arrive at Morris Island, you can explore both natural and man-made landmarks, detail in its colorful history as a defensive stronghold during the American Revolution. It is sure to be an exciting journey for all who visit!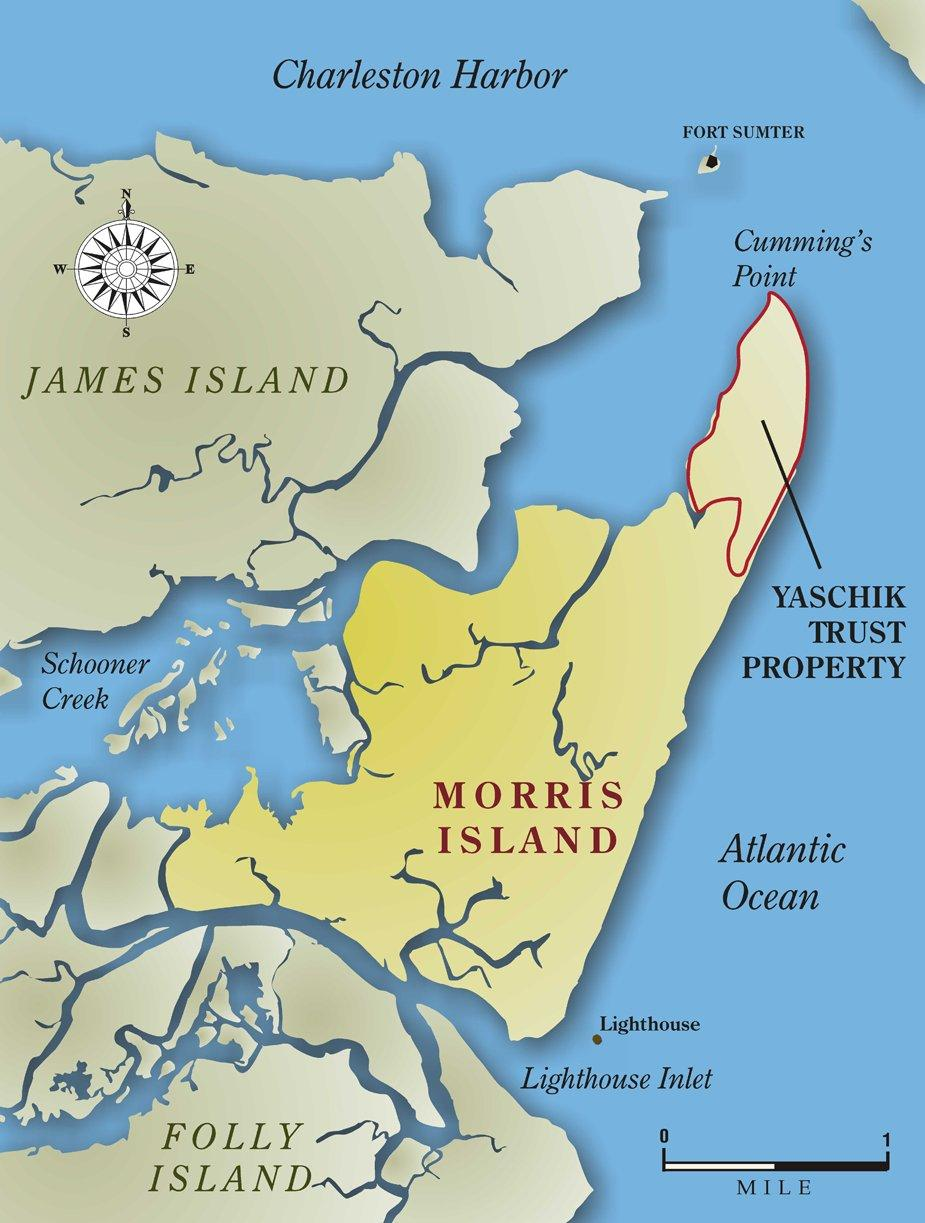 The Three Separate Islands
Morris Island, Folly Island, and James Island are three beautiful geographical separated islands that offer an abundance of activities for the whole family. Just off the coast of South Carolina, these three islands provide a variety of relaxing settings for guests to explore. Visitors can wander through marshlands, take in the stunning Lowcountry sunset from atop one of the dunes on Morris Island and whale watch at one of James Island's picturesque beaches. There is plenty of fun for outdoor enthusiasts as visitors can find various camping spots on Folly Island or kayak through the marshes located around all three islands. Whether you are looking to explore diverse landscapes or simply relax with loved ones, these phenomenal islands provide everyone with an unforgettable experience.
Folly Island
Folly Island is a small barrier island located off the coast of South Carolina. With its stunning shoreline and seemingly endless sand dunes, this coastal paradise is a favorite among beachgoers. Famed for its year-round warm climate and array of recreational activities, the island offers visitors enough to do for an entire getaway. Whether you're looking to explore the remaining remnants of early 19th century Fort Monroe or indulge in some fishing on the pier with family, Folly Island's landscape has something for everyone. Those seeking peace and quiet are sure to appreciate the island's calming atmosphere where locals proudly share stories about their tight-knit community and all that Folly Island has to offer.
Morris Island
Morris Island is a captivating and historical place located off the coast of Charleston, South Carolina. Known for its participation in the Civil War, Morris Island played an integral role as an important Confederate fort and was the center of several key battles. Presently, Morris Island is an uninhabited barrier island – a diamond in the South Carolina Lowcountry. It offers adventurers unforgettable views of preserved Folly Beach and endless opportunities to get lost in nature and experience a truly unspoiled landscape. The pristine beauty of this island makes it incredibly easy to forget all of today's worries while exploring its historic past through sites such as Fort Moultrie and Fort Wagner. With so much history and natural charm, true whale watchers, historians, wildlife enthusiasts and beach goers must make sure to take in Morris Island sometime during their travels!
James Island
James Island in South Carolina is a wonderful destination for visitors of all ages. Located just outside of the bustling Charleston area on the Intracoastal Waterway, James Island offers beautiful beaches, diverse outdoor activities, and a vibrant nightlife. From horseback riding on the beach to paddle boarding across marshland creeks to firework displays from nearby Folly Beach, the possibilities at James Island are endless. Whether you're looking for a romantic evening stroll or a thrilling day zip-lining through trees, there's something for everyone at this charming location. Plan your visit today and explore all that James Island has to offer!
Where To Stay When Visiting Morris Island
If you're wanting to visit Morris Island, it's important to know that you can't stay directly on the island. It is not possible to stay on Morris Island because it is a wildlife refuge and a part of the Cape Romain National Wildlife Refuge. The island is managed by the US Fish and Wildlife Service, which regulates access to the area with strict nationwide regulations. The main purpose of its management is to protect the fragile natural environment of the island and its surrounding areas, as it provides essential habitat for various species of wildlife, especially sea turtles. The area's sand dunes also provide natural protection against storms, making this an important location for sustaining coastal ecosystems. As a result, only authorized personnel are allowed on Morris Island; however, visitors can experience the beauty and serenity of this location via guided tours led by trained wildlife professionals.
Rent An RV From Cozy Turtle
Whether you're looking for a traditional camping experience or have plans to explore Charleston with more than just your feet, rental RVs from Cozy Turtle can make visiting Morris Island easy and enjoyable. Not only will you have the power of mobility when touring the city, but with one of the campgrounds, located in the Charleston Harbor, James Island, or Folly Island, you'll also be able to get close to nature and stay close to all of the amazing attractions that make this area so special. Make sure to take in some stunning beach views and relax by the waterside during your visit – it's all possible with an RV rented from Cozy Turtle!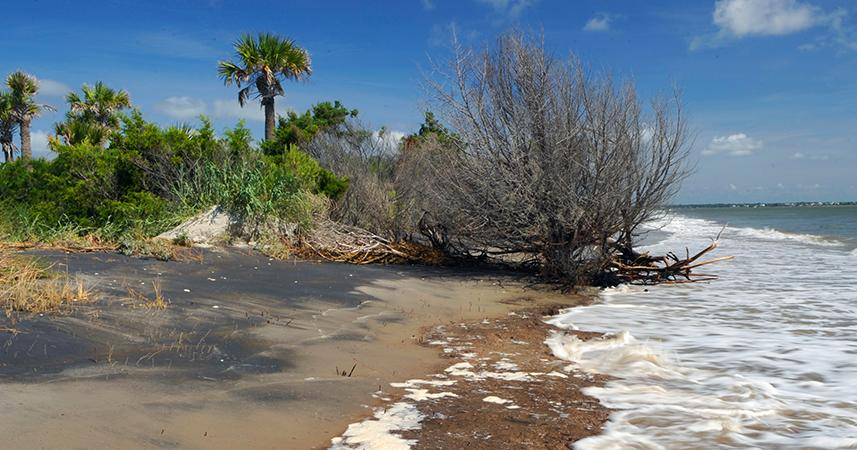 Conclusion
Morris Island is an incredible place with a rich history stretching back thousands of years. From its original inhabitants to its use as a strategic military outpost during the Civil War, there is much to explore here for any traveler or history buff looking to learn more about this fascinating part of South Carolina's past. If you ever find yourself near Charleston be sure to take some time out to visit Morris Island – you won't regret it!