Are you looking for the perfect place to relax and get away from it all? Look no further than Margaritaville Myrtle Beach! This iconic beachfront restaurant and entertainment complex is a must-visit destination for anyone vacationing in the area. From great food to live music, there's something here for everyone to enjoy. Let's take a closer look at what makes Margaritaville Myrtle Beach such an amazing experience.
Live Music & Entertainment
Margaritaville Myrtle Beach offers an incredible variety of live music and entertainment options for guests of all ages. Whether you're looking to take a break from the sun and enjoy some classic tunes or you want to dance the night away, there's something here for you. On any given night, you can find live bands playing everything from country to classic rock, as well as Latin, reggae, and more. Plus, if you're in the mood for karaoke or trivia nights, they have those too!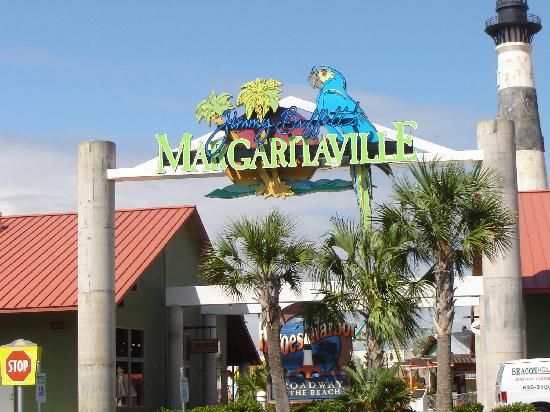 Delicious Food & Drinks
Of course, no visit to Margaritaville is complete without trying out some of their delicious food and drinks. They offer a wide selection of seafood dishes like shrimp tacos and fish sandwiches that are sure to satisfy your appetite. And don't forget about their famous margaritas! Whether you prefer frozen or on the rocks, these tasty cocktails are sure to hit the spot after a long day at the beach.
Ultimate Guide To All Things Menu At Jimmy Buffett's Margaritaville Myrtle Beach
Margaritaville Myrtle Beach offers delicious dishes that are sure to tantalize your taste buds. From surf and turf to classic beach snacks, they have it all. The Fish Tacos with mango-pineapple salsa are an especially popular dish, along with the signature Jumbo Margarita, a freshly-made frozen concoction. Their entrees are nothing short of spectacular; the Caribbean Coconut Shrimp is sure to please everyone in your group, while the Volcano Nachos and Ahi Tuna Stack make for a memorable dining experience. And don't forget dessert! The Frozen Banana Bread Sundae and Key Lime Pie will leave you wanting more! With unbelievable options ranging from an eclectic variety of seafood to classic Mexican favorites, you can count on Margaritaville Myrtle Beach for something delicious every time. Here's a break down of their most popular items on their menu.
Margaritas
Taste the tangy and sweet delicacies of our Uptown Top Shelf Margarita: Jose Cuervo® Tradicional Reposado Tequila, Cointreau® Orange Liqueur, a splash of Gran Gala®, all served on the rocks for an exquisite evening. Or whip up Who's to Blame with some Margaritaville Gold Tequila and Triple Sec – always ready when you need it! The Devil I Know has more kick than your average margarita blend – Luna Zul® Reposado Tequila combined with Fireball®, amaretto, fresh mint garnish; don't forget that extra jolt from this special concoction. Finish off feeling Peachy enjoying 5-star treatment in style complete with Jose Cuervo Silver tequilla blended seamlessly alongside premium citrus flavors & peach puree…deliciously divine!
Boat Drinks
Escape to the tropics with of of the irresistible boat drinks. The Lime in Da' Coconut concoction, crafted from Bacardi® Lime Rum, decadent RumHaven® Coconut rum and balanced out by a splash of Red Bull's Coco Berry flavor. Or make landfall at One Particular Harbour for an island-inspired blend of Margaritaville Spiced & Coconut rums mixed with Cruzan Vanilla rum pineapple juice and pomegranate purée served on ice. If you are feeling adventurous indulge in Watermelon Matador pairing RumHaven coconut rum grapefruit juice finest call syrups watermelon puree and energizing Watermelon Red Bull®, then head over to sip away the day in our refreshing Watermelon Wave – featuring Tito's Handmade Vodka combined naturally sweet watermelon pureé paired perfectly with house lemonade all set atop icy rocks! Ready your taste buds also for Dos Hombres Mule made up of potent Mezcal Luna Zul Reposado Tequila pineapple purée lime juice Q Ginger beer — shaken not stirred so it works its own magic as each sip refreshes!
Bubby Bear's Moonshine
Ignite your taste buds with Buddy's favorite Blackberry Moonshine Margarita. Start off by sipping on the Ole Smoky® White Lightnin' blended perfectly in a house margarita mix, served over ice for maximum refreshment. For those looking for something extra special try our Spicy Mango Margarita – it packs an incredible punch of 1800 Reposado Tequila and precious drops of Olé Smokey Mango Habanero moonshine! Or why not indulge your senses further and marvel at Tropical Thunder – featuring both Ole Smokys' Hunch Punch & Rainier Cherries mixed together to stir up a whirlpool of flavors unlike anything else around? End this journey through flavor-nation with Tsunami – made from spritely Sprite that'll give you energy like lightning bolts while finishing smoothly due to sweet & sour elements… all cooled down prophetically by icy rocks!
Booze In A Blender
While this isn't a menu item, you can enjoy any of the drinks at Margaritaville in your very own giant blender souvenir cup.
Beer
Treat yourself to an ultimate experience and quench your thirst with a unique blend of LandShark® Lager topped off with Margaritaville Island Lime Tequila. They have something for everyone, ranging from ice cold Bud Lite & Miller Lite draft beer served in 14 Oz or 20 Oz sizes to various bottle/can beer options such as Twisted Tea Wild Berry, Corona Premier, Kona Big Wave IPA and much more!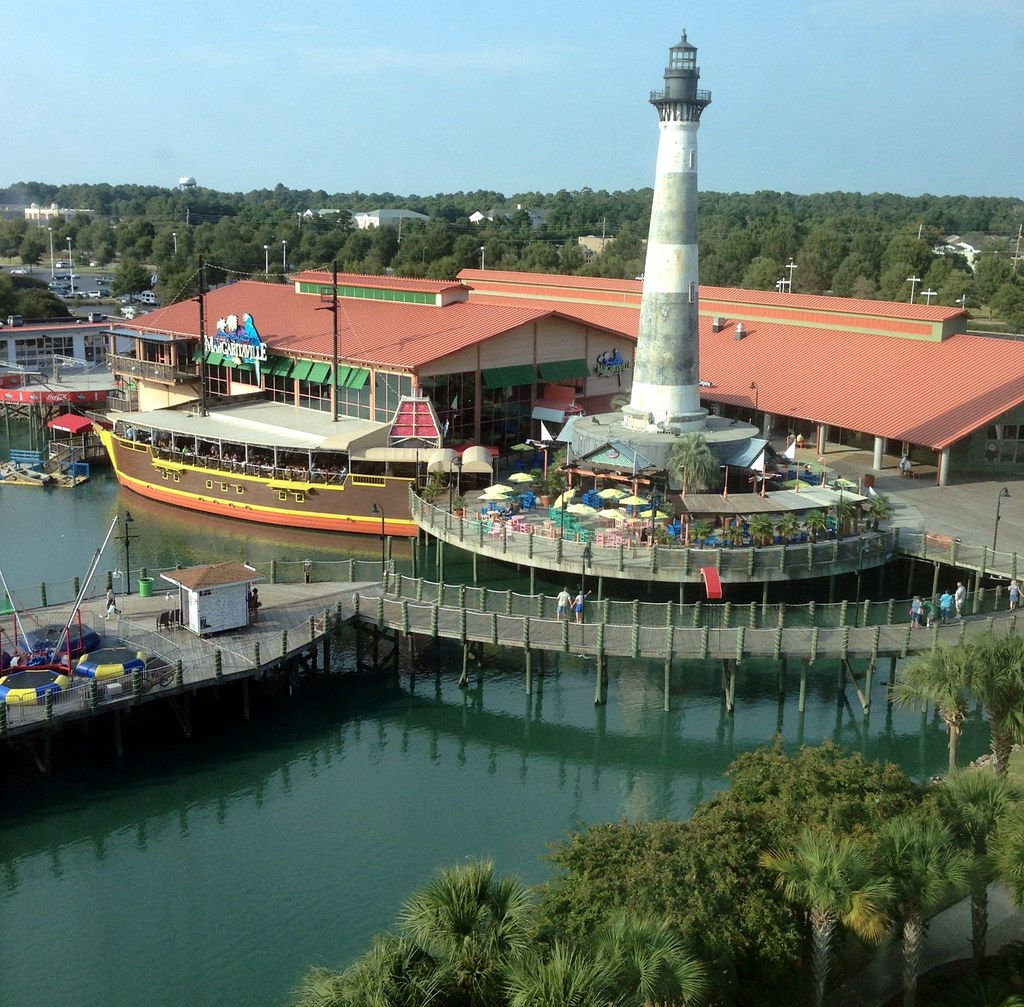 Starters
Ignite your taste buds with a delicious trio of appetizers! Try the Hand-Battered Chicken Tenders, complete with honey mustard and chipotle aioli dipping sauces. Or tantalize yourself with Caribbean flavor – Caribbean Chicken Egg Rolls filled to the brim with roasted chicken, fire-roasted corn, red peppers, onions & Oaxaca/Monterey Jack cheese mix served alongside zesty chipotle sauce for an unbeatable match. Check out the Fried Pickles served with a buttermilk ranch dipping sauce. Finally sample delectably creamy Spinach & Artichoke Dip paired conveniently yellow corn tortilla chips – sure to make all happy tummies in paradise!
Salads
Enjoy a flavor-packed Cobb Salad with romaine shredded lettuce tossed with hard-boiled eggs, bacon, diced tomatoes and fresh avocado tossed together all dressed in an irresistible buttermilk ranch dressing. For something different try the Southwest Chicken Salad featuring field mixed greens tossed in southwestern vinaigrette, topped with black beans corn queso fresco cilantro. And don't forget the classic favourite: the irresistibly creamy lime caesar dressing makes the grilled Chicken Caesar Salad topped with parmesan cheese completely unforgettable.
Entrees
Get ready to dive into a flavorful experience with LandShark Lager Fish & Chips! Hand-dipped in their signature landshark batter wrapped and fried to perfection, this unique dish is served with jalapeño tartar dipping sauce and French fries – so raise your fins for an extraordinary feast. Take yourself on island vacation right here as you savor the Teriyaki Chicken & Shrimp Skewers grilled and basted in sweet Teriyaki glaze sprinkled over sesame seeds, accompanied by Chef's selection of seasonal vegetables white rice topped off with grilled pineapple slices. Enjoy some crunchy tacos filled up with crispy fish tempura battered wraps layered habanero cream sauce, fresh guacamole, lettuce, mango pico de gallo, plus sides of black beans n' white rice just like they do down south at Baja California before rounding it all out deliciously thanks to two seared Crab Cakes partnered perfectly alongside remoulade dip'n fries made yum!
Enjoy the flavorful American Creole classic, Jimmy's Jammin' Jambalaya®! This hearty dish is sure to get any party started: with juicy shrimp, succulent chicken, and smoky Andouille sausage simmered in a zesty broth and served over fluffy white rice. Bon appetit!
For a truly delectable feast, try the tender baby back Ribs piled high; the ribs seasoned and prepared with succulent dry rub seasoning along with the bold flavors of our signature BBQ sauce served on it. Or for something from the sea, sample a selection of seafood favorites including LandShark® Fish & Chips, Coconut Shrimp and Fried Shrimp – served up alongside sweet pineapple slices plus jalapeño tartar and Thai chili sauce! Don't forget to dive into some tantalizing jamaican jerk salmon imported straight from Boston Bay in Jamaica; this Jamaican-inspired dish is marinated in special jerk spices then smothered in Caribbean glaze before being accompanied by white rice topped off with fresh sautéed spinach.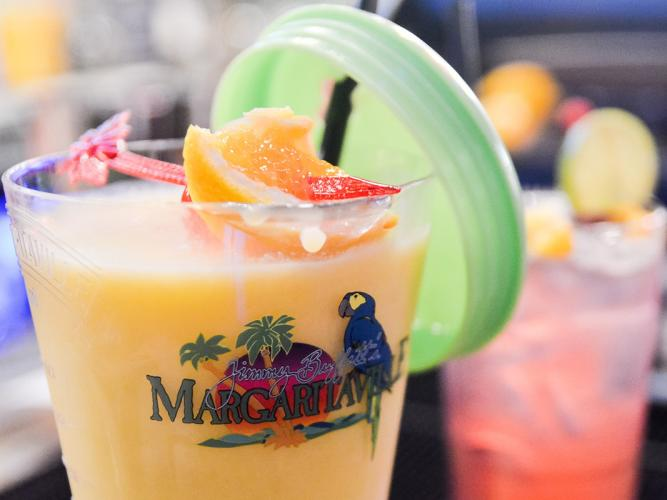 Burgers In Paradise
Satisfy your taste buds with the delicious selection of burgers at Cheeseburger in Paradise®! The double-stacked signature cheeseburger comes topped with classic American cheese, lettuce, tomato and pickles, making this the perfect double cheeseburger. If you're after something a bit more zesty why not try the Cheddar BBQ signature Burger topped with mild cheddar cheese bacon and tangy BBQ Aioli – or for an even bigger flavour hit go crazy for our Garlic Bacon Burger which features Swiss Cheese & Roasted Garlic Aioli. Perfect accompaniments include Heinz 57 condiment plus Draft Beer (for those old enough!) You can also replace any of the burgers with a veggie burger!
Sandwiches
Indulge in a tasty, flavorful delight with one of the signature sandwiches! Enjoy the blend of succulent grilled chicken breast topped off with melted Monterey Jack cheese and applewood-smoked bacon, lettuce and tomato on brioche bun. For another classic sandwich experience try out Beach Club – delicious deli sliced oven roasted turkey breast mixed in smoked ham partnered magnificently by Swiss cheese, more Applewood Smoked Bacon plus lettuce & Hellmann's® Real Mayonnaise all snuggled between two slices of toasted country white bread. To top it off end your culinary journey at Crab Cake Sandwich for ultimate seafood satisfaction featuring Baja crab cake coupled up perfectly with fresh crunchy greens like tomatoes & lettuces caressed delicately under Cajun remoulade served atop not just any ordinary but rather luxurious Brioche Bun. You can also sub out any of the buns for a gluten free bun!
Sides
Take your taste buds on a tantalizing trip around the flavor wheel with this delicious combination of treats! Enjoy some classic salty crunch from French Fries, Sweet Potato Fries and Onion Rings. Then warm up to comforting Mac & Cheese, cajun rice, mashed potatoes, rich Black Beans and fresh Market Fresh Seasonal Vegetables. Bon Appetit!
Desserts
Enjoy the perfect combination of tangy and sweet with the signature Key Lime Pie, freshly made daily. Or indulge in a decadent Molten Chocolate Bundt Cake that oozes molten chocolate from its center when cut – served with vanilla ice cream and finished off with a heavenly blend of caramel and chocolate drizzle!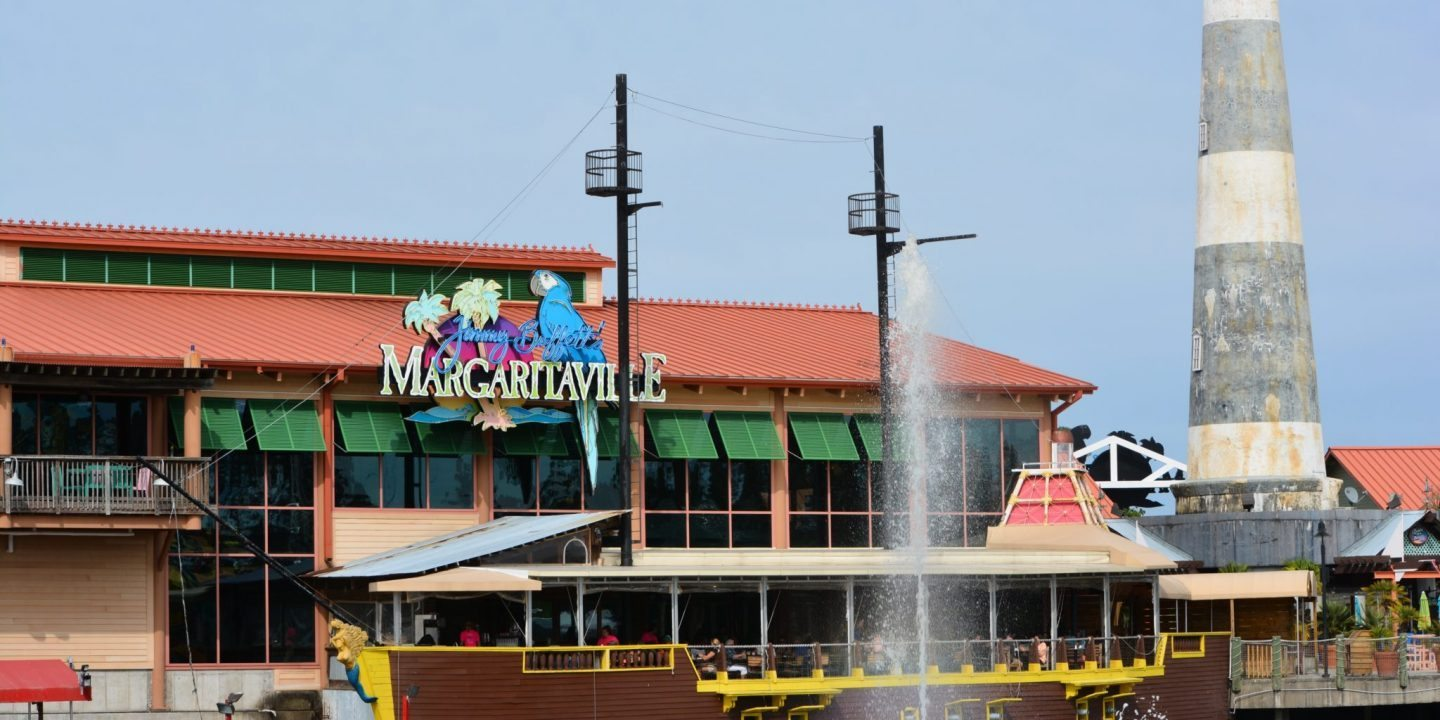 Family Friendly Fun Atmosphere
Finally, one of the best things about Margaritaville Myrtle Beach is its family friendly atmosphere. With plenty of outdoor seating available (including beachside tables!), this is a great spot for parents and kids alike. Best of all, kids under 10 eat free every day from 4-6 pm! So come on down and treat your family to a fun night out at Margaritaville Myrtle Beach – they won't be disappointed!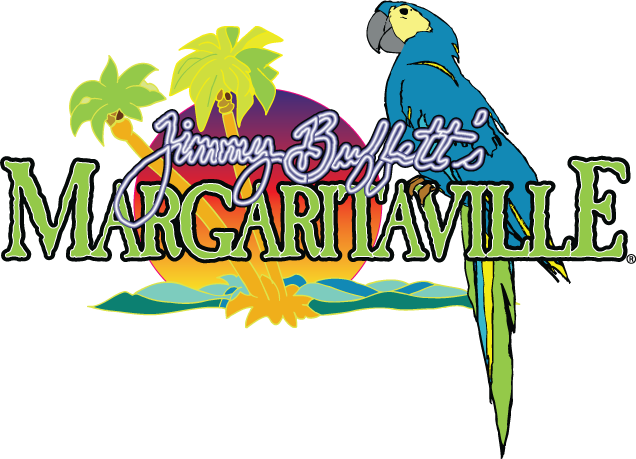 Conclusion
So what are you waiting for? Make your way over to Margaritaville Myrtle Beach and experience all that this fun-filled restaurant has to offer. From great food and drinks to live music and entertainment, there's something here for everyone! Plus with its family friendly atmosphere and unbeatable ocean views, it's the perfect place to relax after a long day at the beach. So grab your friends or family members today – it's time to make some memories at Margaritaville Myrtle Beach!
Rent An RV From Cozy Turtle
Embark on the adventure of a lifetime when you rent from Cozy Turtle – we provide comfortable and easy RV rentals at an affordable price that will make your Myrtle Beach getaway feel just like home. Plus, don't forget to turn up the excitement with Margaritaville's offerings – whether it be their amazing food or live music performances! Stop waiting around – book today so yourself and those close to you can discover all this iconic destination has in store for unforgettable memories.