Tired of searching for the best Italian restaurants in Myrtle Beach? Look no further! This blog post will provide all the information you need to find the perfect spot for a delicious Italian meal.
Whether you're planning a romantic night out or just want to indulge your taste buds with some authentic Italian flavors, this article has all the answers. Read on to find out more!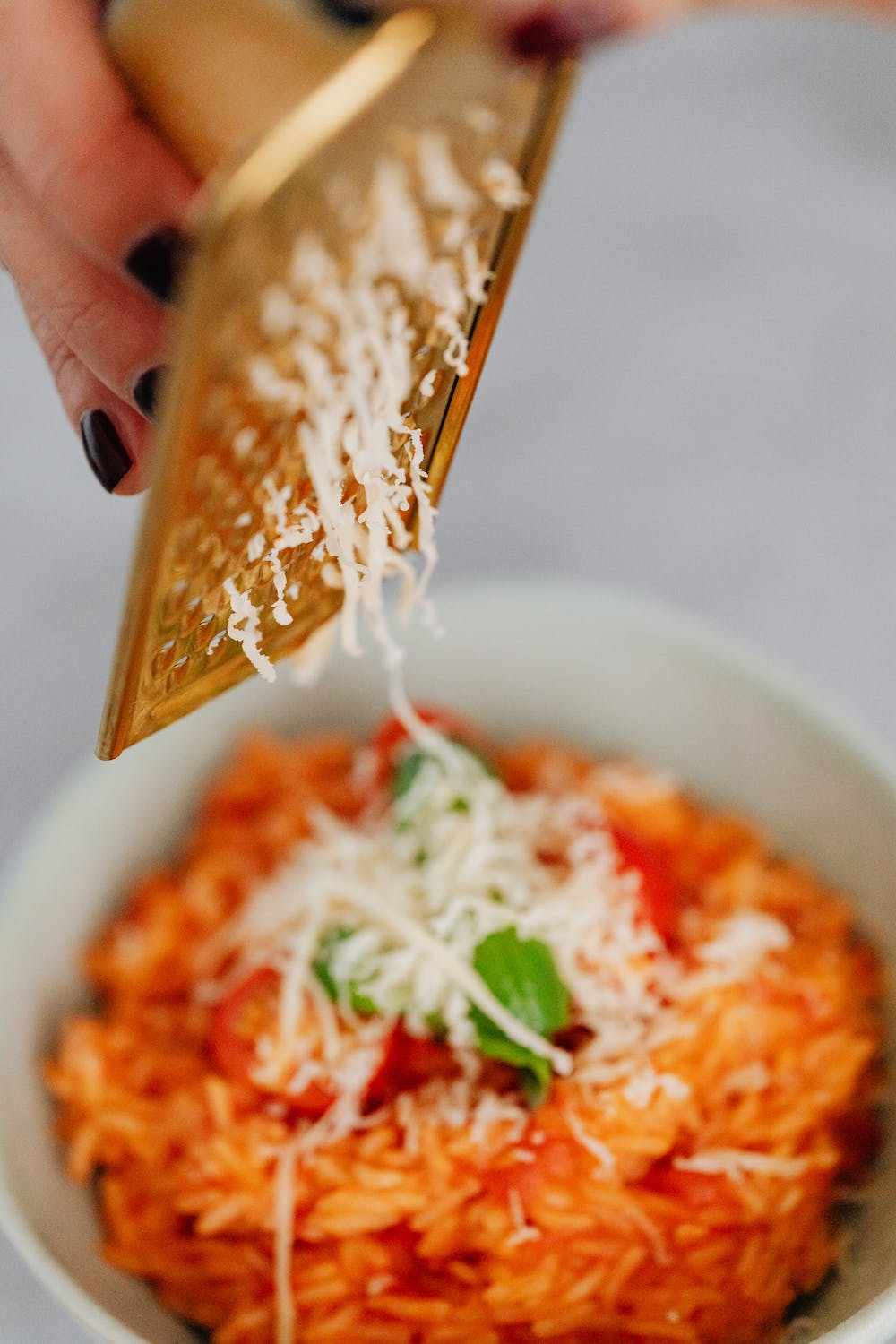 What To Look For In A Great Italian Restaurant
If you're on the hunt for a great Italian restaurant, there are a few key things you should keep in mind.
Firstly, look for a place that places a heavy emphasis on fresh, high-quality ingredients. The best Italian restaurants know that the foundation of any great dish is great ingredients, and they won't skimp on quality.
Along with that, it's important to consider the atmosphere of the restaurant. Italian dining is all about enjoying a leisurely, relaxed meal with friends and family, so look for a restaurant that offers a warm, welcoming atmosphere.
Finally, don't forget about the menu! A great Italian restaurant should have a wide variety of dishes to choose from, from classic pasta dishes to lesser-known regional specialties.
With these key elements in mind, you'll be well on your way to finding the perfect Italian restaurant to satisfy your cravings.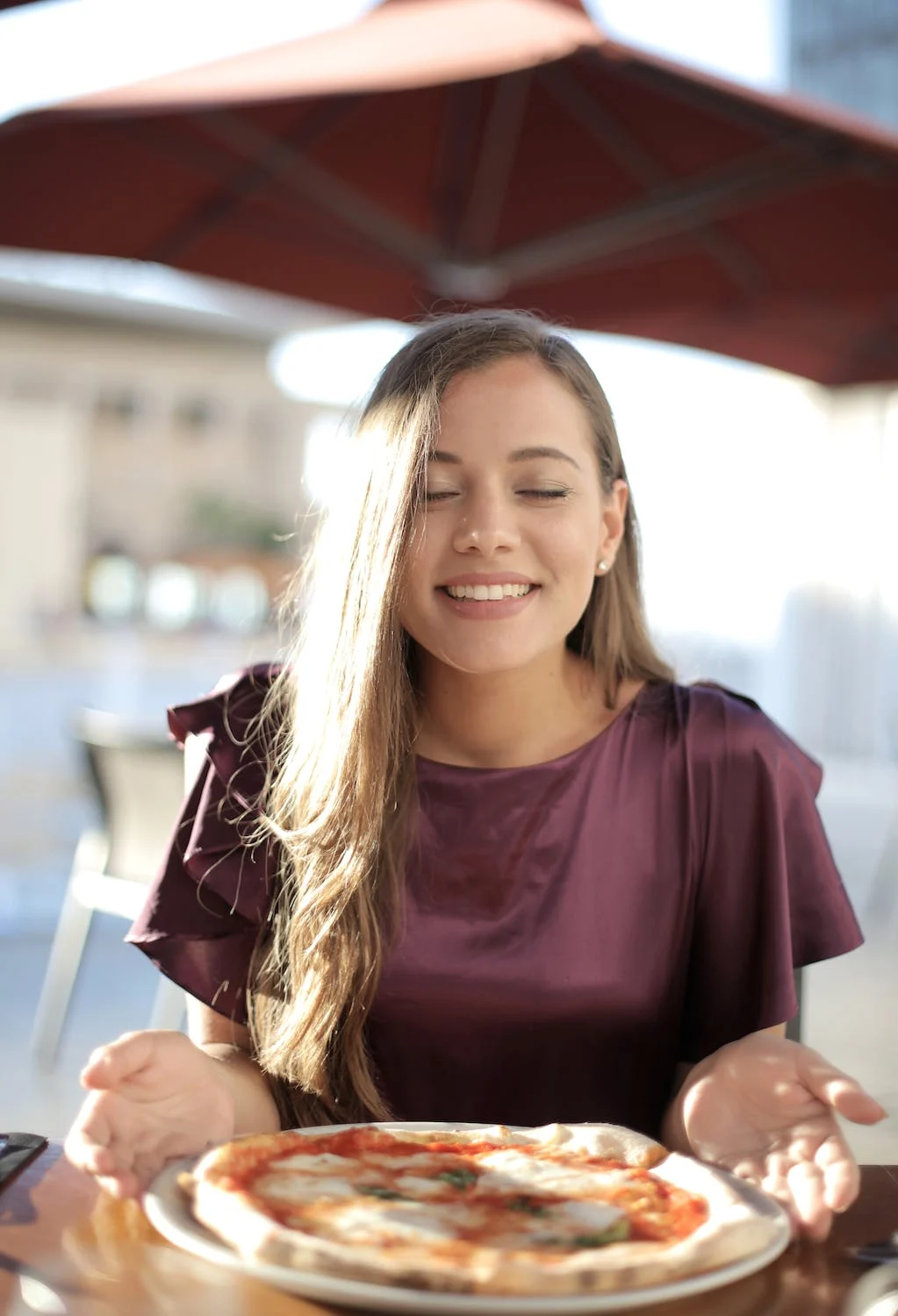 17 of the Best Italian Restaurants in Myrtle Beach
If you're looking for Italian food in the beautiful Grand Strand, you've come to the right place.
The city is home to some of the best Italian eateries around, offering dishes that range from classic favorites like lasagna and spaghetti, to unique creations like their own version of eggplant parmesan.
Here are some of our top picks for local Italian restaurants that will tantalize your taste buds:
Chianti South
Indulge your taste buds at Chianti South, an Italian eatery that has been delighting customers since 1997. From locals to tourists, everyone has been raving about the restaurant's delicious cuisine and extensive wine selection.
Their signature dishes like Salmone Ripieno and Linguini Bolognese are a must-try, while Banana Peppers and Bistecca Ai Ferri will tantalize your senses. Whether you prefer sparkling or red, Chianti South's wine list has something for everyone.
Don't know which wine to pick? No worries – the servers will help you choose the perfect pairing from their extensive wine list. Check out the full menu now and experience the magic of Chianti South.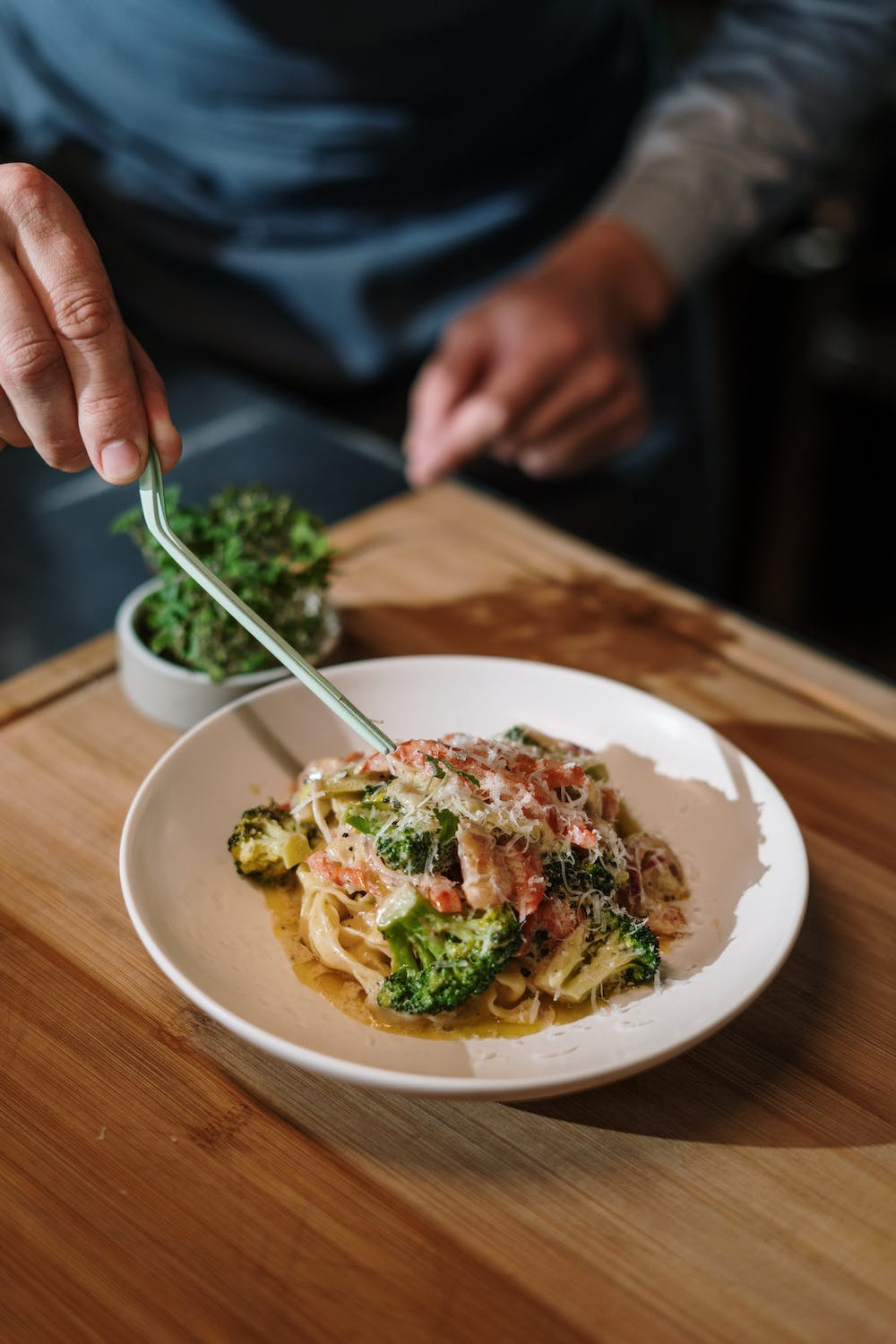 Luigi's Trattoria on 61st
Experience a slice of Italian heaven at Luigi's Trattoria on 61st street in Myrtle Beach. This charming family-owned restaurant is a beloved local gem, lauded for its divine cuisine, exquisite decor, and warm and generous hospitality.
With family recipes, you're sure to find something on this italian menu that is absolutely delicious!
Head to Luigi's to bask in the sunshine while indulging in a feast for the senses. From the savory Chicken Saltimbocca to the seafood extravaganza Frutti Di Mare, the menu at Luigi's is a celebration of Italian flavors crafted with love and flair.
Don't miss out on the signature Calamari a la Luigi and the decadent Lobster Stuffed Ravioli, both crowd-pleasers that will leave you craving for more.
Pair your meal with one of over 51 carefully curated wine bottles or choose from 27 wines offered by the glass for the ultimate dining experience. Whether you're a local or visiting Myrtle Beach, Luigi's Trattoria is the go-to destination for a relaxing and indulgent meal.
Ciao Italian Restaurant
Discover the hidden gem of Myrtle Beach and treat yourself to an authentic Italian dining experience at Ciao. This cozy restaurant, tucked away in a strip mall, boasts an inviting and relaxed friendly atmosphere that's perfect for sharing delicious food with friends.
You won't be disappointed with their impressive menu featuring made-from-scratch dishes using only the freshest ingredients.
Be sure to explore their extensive wine selection, stored in a custom-built cellar, as you savor each bite of their popular Chicken Piccata, Prosciutto Di Parma, Eggplant Rollatini, or Caesar Salad. Indulge in a mouthwatering array of desserts like the Chocolate Chip Cannoli, Lemon Sorbet, or Creme Brulee Cheesecake to top off your meal.
Make your next dining experience a memorable one and reserve your table at Ciao before you leave Myrtle Beach!
Angelo's Steak & Pasta
Prepare your taste buds for a culinary journey that's out of this world at Angelo's Steak & Pasta. Word on the street is that their steaks are beyond compare – a claim we wholeheartedly endorse.
Aside from the greatest steaks in Myrtle Beach, SC, Angelo's also boasts a full bar, two buffets, and an appetizer menu that will leave you spoilt for choice. The buffet features Italian favorites like lasagna, ravioli, chicken cacciatore, and tortellini alfredo – all you can eat!
Craving something off the a la carte menu? No problem! There are plenty of appetizers and entrees to choose from, but be sure to save room for one of their signature desserts.
You won't want to miss the delectable Chocolate Peanut Butter or Kentucky Derby Pie. Don't just take our word for it, experience the magic that is Angelo's for yourself. Bon appétit!
Villa Romana
Looking for a great dining experience that you and your friends can enjoy? Look no further than Villa Romana!
This Italian restaurant has a wide selection of delicious, authentic Italian cuisine that is sure to satisfy your cravings. From the hearty Lasagna Di Ricotta Alla Romana to the mouth-watering Veal Absolut, you're sure to find something that you'll love.
But that's not all – Villa Romana is also dedicated to providing food options that cater to all dietary needs. Whether you're gluten-free or have allergies, you can rest assured that you'll have plenty of options to choose from.
And if you're bringing the kids along, you'll be happy to know that Villa Romana also has a full kids menu. Each dish comes with yummy extras like homemade stracciatella soup and salad, so your little ones are sure to have a great time too.
So why wait? Head on over to Villa Romana and treat yourself to great italian food and live music!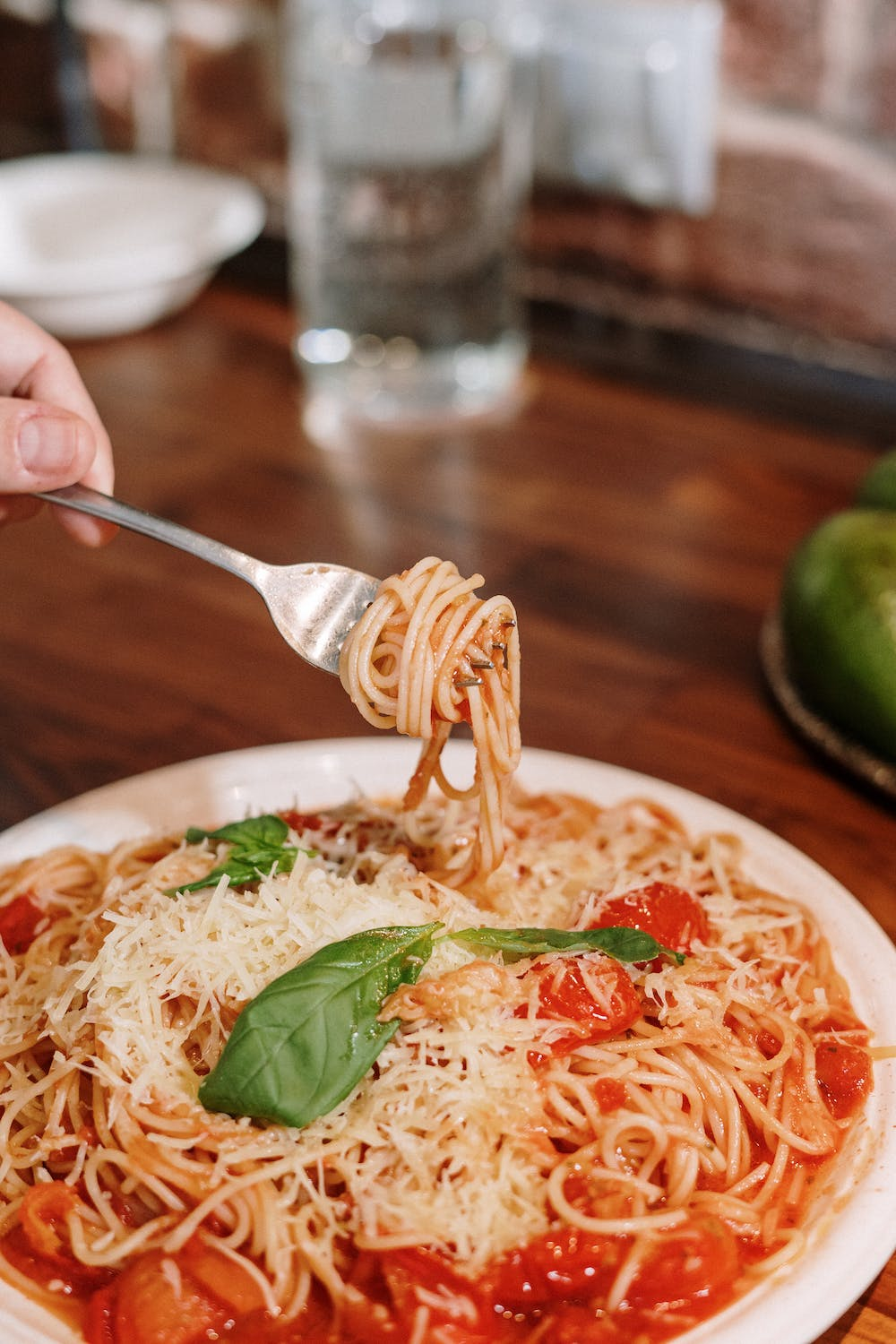 Crave Italian Oven & Bar
At Crave Italian Oven & Bar, get ready to be transported straight to Italy. Their dishes are a modern take on classic Italian dishes, offering a fresh twist on old favorites.
Whether it's the juicy Stuffed Portabella Mushroom, succulent Pesto Grilled Chicken, or the mouthwatering Shrimp & Veal Saltimbocca, there's something for every palate.
And did we mention the wine bar? Sip on bottles from Italy, Australia, Canada, and Spain, and let the good times roll.
With a fun, laidback dining space and live music to sway to, Crave is the ultimate Italian hotspot. Don't wait, make your reservation now!
Sole Italian Restaurant
Step into the cozy and chic dining space of Sole Italian Restaurant and treat your taste buds to a mouth-watering experience. This family-run restaurant is famous for its authentic Italian dishes, ranging from delectable appetizers to hearty entrees.
Don't miss out on their signature Pollo alla Scarpariello, Vitello alla Francese, Linguini alla Vongole or Salmon Fiorentina – these mouthwatering dishes will leave you feeling fulfilled.
And when it comes to desserts, Sole Italian Restaurant doesn't disappoint! Indulge in their luscious Tiramisu, creamy American Cheesecake, rich Chocolate Mousse or refreshing Limoncello.
These desserts are the perfect finishing touch to an unforgettable meal. If you're looking for a top-notch Italian dining experience, Sole Italian Restaurant is the place to be.
Villa Tuscanna
Step into the warm and inviting atmosphere of Villa Tuscanna, where you'll be greeted with genuine Italian hospitality and the aroma of freshly prepared dishes.
This upscale Italian restaurant takes pride in creating everything from scratch, ensuring every bite is bursting with flavor.
Elevate your taste buds with indulgent plates like the Eggplant Rollatini or the Wild Mushroom Ravioli. Pair your meal with a perfect wine selection from their extensive list featuring bubbly, blush, white, and red wines.
With its gorgeous ambiance and top-notch cuisine, it's no wonder why reservations are a must at Villa Tuscanna. Don't miss out on this unforgettable culinary experience – make your reservation today!
AJ's Pizza
Are you craving some mouth-watering slices of pizza? Then look no further than AJ's Pizza! This locally-owned Italian restaurant is a Myrtle Beach gem, renowned for its delicious house-made pies.
Choose from an array of specialty pizzas like the Spinach Delight or Loaded Pimento or let your creativity shine by building your own with endless crust, spice, cheese, and topping options.
But AJ's Pizza isn't just about pizza. This spot also offers a diverse range of appetizers, sandwiches, wraps, salads, and desserts to please any palate. So round up your crew and head to AJ's Pizza for a feast that everyone can savor.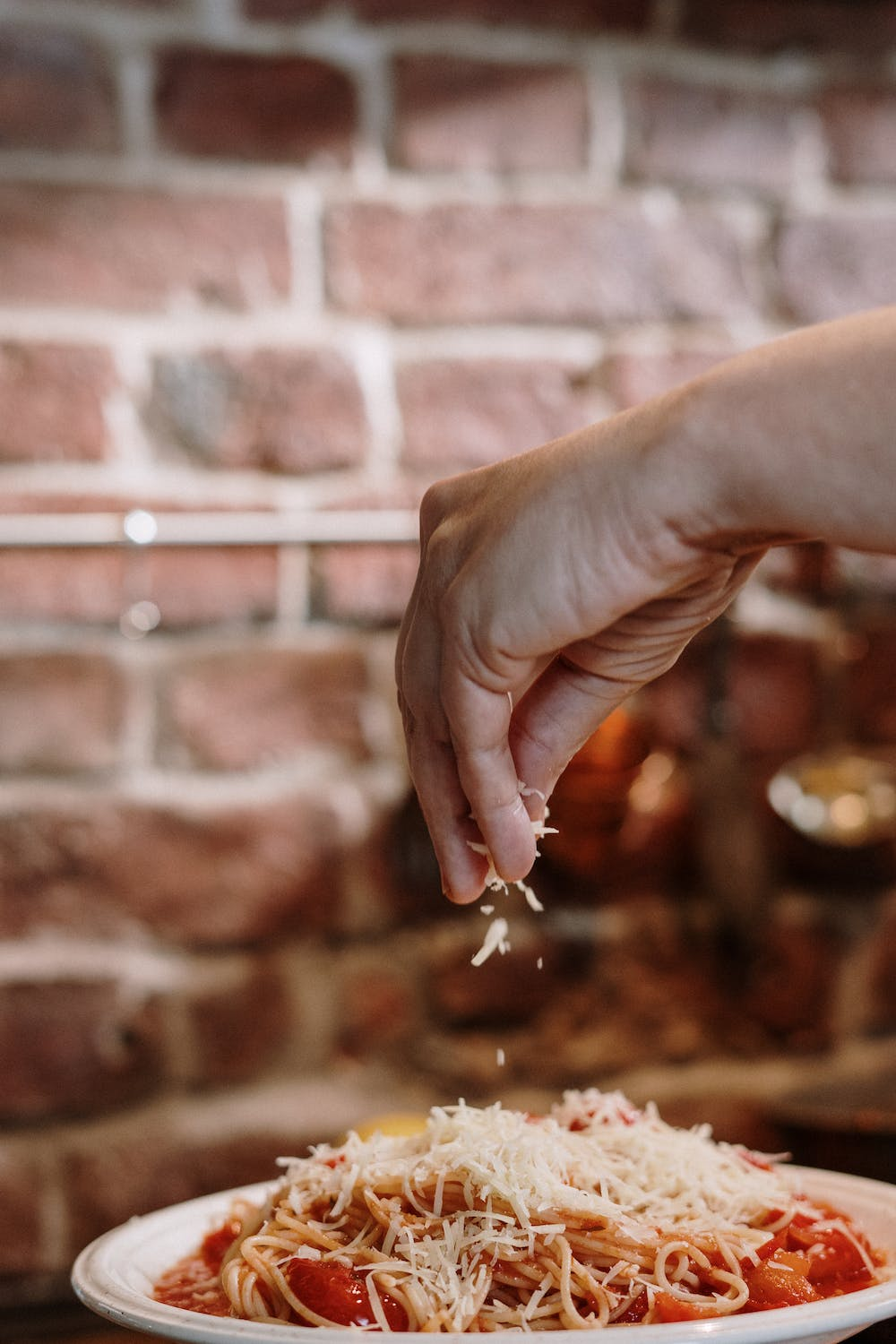 Hot Tomato
Step into the buzzing, earthy atmosphere of Hot Tomato and let your taste buds revel in their famous brick oven pizzas and lively cocktails.
Savor their range of 10″ personal pizzas including BBQ Chicken, Meat Lovers and Mediterranean specialities, as well as classic Italian dishes like Eggplant Rollatini, Spaghetti Bolognese, and Linguine Carbonara.
And don't forget to quench your thirst with their tantalizing cocktails like the Myrtle Beach Hurricane, Mango Rum Punch, and Strawberry Lemonade Mojito. It's time to raise a glass and savor the flavors at Hot Tomato!
Hook & Barrel
Get ready to be hooked on Hook & Barrel's delectable Italian seafood dishes! From their fresh ingredients to their unique preparation methods, they truly believe that seafood should always be bursting with flavor.
At their steam galley, you'll witness their culinary skills as they prepare your meal right in front of your eyes.
Plus, they take pride in using local and sustainable seafood options, so each bite is not only satisfying but eco-friendly too. Trust us, after your first bite, you'll be a loyal Hook & Barrel fan.
Little Italy
Indulge in one of the best authentic Italian restaurants with the southern charm at Little Italy, the ultimate hub for foodies in Myrtle Beach!
This family-owned gem is a culinary sanctuary where professionally-trained chefs craft exquisite authentic Italian food infused with fresh, healthy ingredients.
With a welcoming atmosphere that exudes cozy vibes, it's the perfect spot to bring your loved ones and share the joy of a memorable dining experience.
From savory pastas to delectable salads, they've got everything to tantalize your taste buds. Come and immerse yourself in the mouthwatering world of Little Italy – your new go-to spot for good food and great times!
Lombardo's Italian Restaurant
Indulge in a romantic Italian dining experience at Lombardo's Italian Restaurant where mouthwatering seafood, steak, and pasta await. The appetizers alone will have you salivating with fried calamari, char-grilled octopus, and steamed mussels.
Dive into classics like shrimp marsala or chicken parmesan, or take a leap with chef specialties like surf and turf or pork ribeye.
And let's not forget about the pasta – fettuccine alfredo or penne ala vodka, anyone? The seafood and salad options are also top-notch.
Trust us, you won't want to miss out on this delectable dining experience.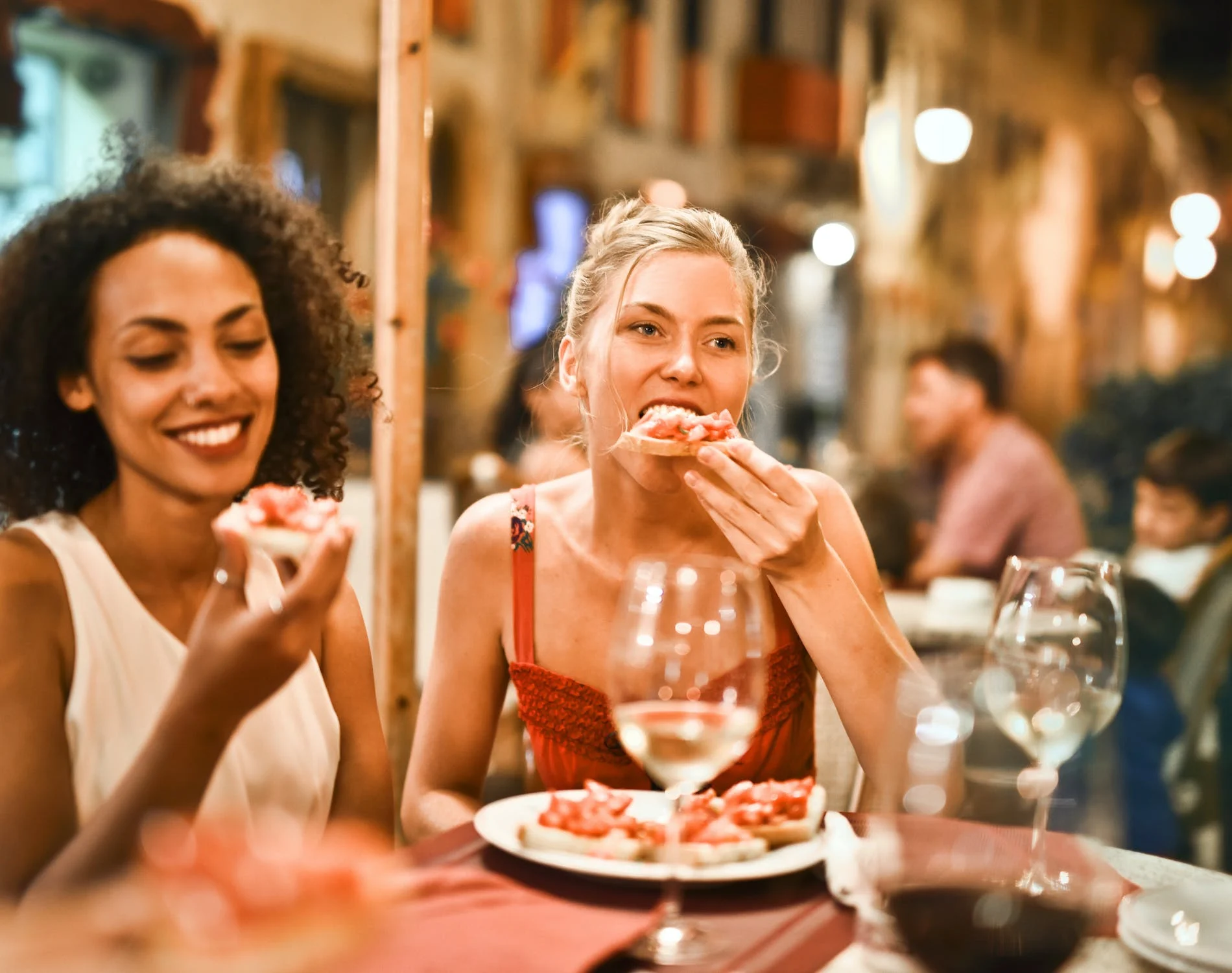 Toscana Italian Kitchen
Experience a taste of authentic Italy in the heart of Myrtle Beach at Toscana Italian Kitchen. As soon as you enter, the friendly staff and even the owners themselves will greet you with a warm southern welcome.
This family-owned gem goes above and beyond to make every guest feel at home. Indulge in the chef's traditional recipes straight from Milan, where he learned the art of cooking.
With every bite, you'll feel transported to the irresistible flavors of Italy. Don't miss this Italian oasis that will leave you longing for the country itself!
Olive Garden
If you're in the mood for some good ol' fashioned Italian-American cuisine, look no further than Olive Garden! This casual restaurant is a pasta lover's paradise, offering up a vast selection of pasta dishes at unbeatable prices.
But the real star of the show? The endless breadsticks, warm and buttery and oh so delicious. From chicken alfredo to spaghetti and meatballs to five cheese ziti, there's no shortage of classic entrees on the menu. Feeling fancy? Try the herb-grilled salmon or chicken marsala for a little something different.
And if you're feeling extra adventurous (or just really, really hungry), don't miss out on the "tour of Italy" platter, featuring lasagna, pasta alfredo, and chicken parmigiana. No matter where you are, Olive Garden is a must-visit spot for any Italian food aficionado.
Carrabba's Italian Grill
Carrabba's Italian Grill in Myrtle Beach is a must-visit destination for anyone who loves delicious Italian cuisine. Whether you're craving mouthwatering pasta dishes, fresh seafood, or succulent grilled meats, you'll find it all at this restaurant.
Located in the heart of Myrtle Beach, Carrabba's also offers a warm and inviting atmosphere that is perfect for a romantic dinner or a night out with friends and family.
From their signature Chicken Bryan to their delectable desserts, every dish is made with the freshest ingredients and prepared with the utmost care.
So why not treat yourself to a taste of Italy and head on over to Carrabba's Italian Grill in Myrtle Beach today? You won't be disappointed!
Travinia Italian Kitchen
Nestled in the heart of Myrtle Beach, Travinia Italian Kitchen is a beloved destination for locals and visitors alike.
From the moment you step through the doors of this charming eatery, you'll be transported to the warm and inviting atmosphere of an Italian villa. The scent of freshly baked bread and simmering sauces fills the air, tantalizing your taste buds before you even take your first bite.
And the food itself? It's nothing short of spectacular. From creamy pasta dishes to perfectly grilled steaks, every item on the menu is crafted with care, using only the freshest and most delicious ingredients.
So if you're looking for a dining experience that will transport you to the heart of Tuscany, look no further than Travinia Italian Kitchen in Myrtle Beach.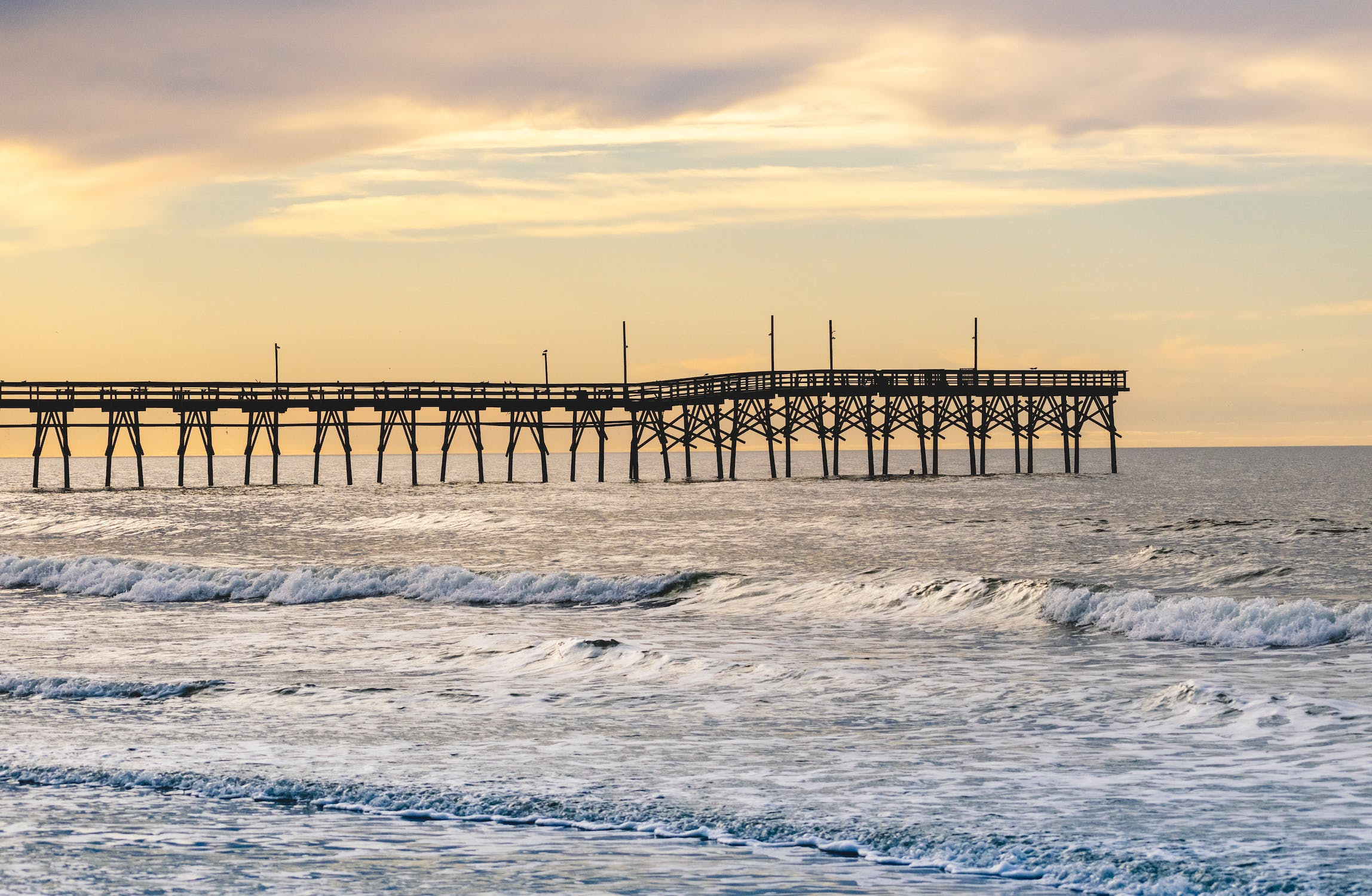 Conclusion
Whether you're looking for a cozy spot for dinner or a quick lunch break during your day at the beach, these three restaurants have it all covered when it comes to delicious Italian food in Myrtle Beach!
No matter what type of meal you're after – whether it be classic dishes like lasagna or something more exotic like eggplant parmesan – these eateries have something tasty waiting just for you.
So don't wait any longer – head over today and experience all that these fantastic restaurants have to offer!
Cozy Turtle RV Rentals
Escape to the stunning Myrtle Beach without breaking the bank thanks to Cozy Turtle and their amazing RV rentals! Forget about cramped hotel rooms and fully immerse yourself in the outdoors with all the comforts of home.
And the best part? You won't miss out on any of the excitement that Myrtle Beach offers from sun-kissed beaches and water sports to countless shopping and dining options.
Don't hesitate any longer, get planning today and make unforgettable memories with loved ones at this picture-perfect destination.
And while you're there, don't miss the chance to savor the mouthwatering Italian cuisine that Myrtle Beach is famous for!