One question we often get asked is, "how much does it cost to rent an RV?" The answer, of course, varies depending on the size and the RV type you choose, as well as the length of your rental. In this article, we will give you a general idea of how much it costs to rent an RV, so you can start planning your next great adventure!
5 Tips For Renting An RV
When renting an RV, there are a few things you should keep in mind to get the best deal:
1. Try To Book In Off-Peak Seasons To Save Money
You can save hundreds of dollars on your vacation (between RV campground fees and rental expenses) by going on holiday in the spring, fall, or even winter!
Plus, if you know where to go, you can get some excellent discounts on winter rates while still enjoying warm weather. Not to mention that the tourist mobs won't be as thick! Some campgrounds in Myrtle Beach rent campsites right on the beach for half off until mid-March. This is something you can take advantage of if you have the flexibility in your schedule.
2. Be Careful When Driving An RV Rental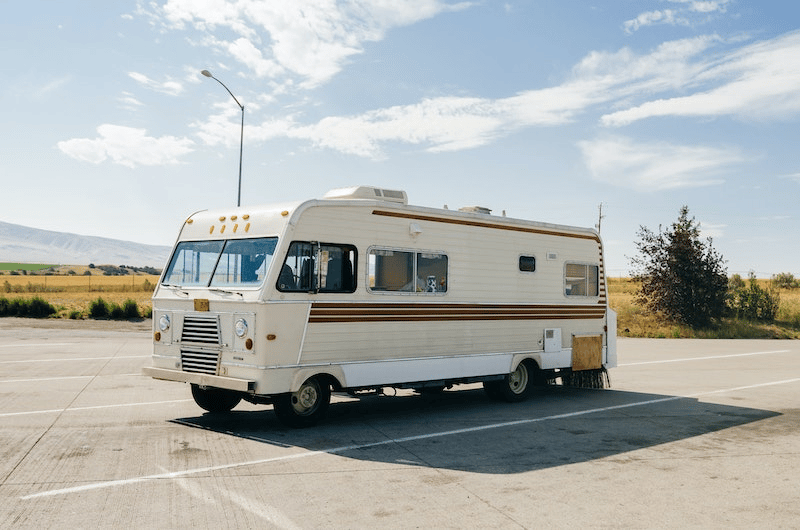 While driving an RV can be a lot of fun, it is also important to be aware of the dangers that come with it. Driving an RV is not like driving a car, and it takes some time to get used to the size and weight of the vehicle. Here are some tips:
Drive slow: Unlike a car or truck, recreational vehicles are much bigger and heavier. They can't stop on a dime. If you're not paying attention, you can easily rear-end someone who just slammed on their brakes in front of you.
Avoid cities and one-way roads if you can: Driving an RV in city traffic is a nightmare. If you can, avoid it at all costs. One-way roads can also be difficult because you might not be able to turn around if you miss your exit.
Get familiar with your blind spots: Every vehicle has blind spots, but RVs have bigger blind spots than most. Be extra careful when changing lanes, and always use your mirrors.
Use an RV-specific GPS: If you're going to be driving an RV, get a GPS that is made specifically for RVs. This will help you avoid low bridges, tight turns, and other obstacles that could damage your vehicle.
3. Factor In The Cost Of Gas
Before renting an RV, make sure to factor in the cost of gas. Depending on the size of your RV, you could be spending hundreds of dollars just to fill up the tank!
To save money on gas, try to plan your trip around areas where there are a lot of things to do. That way, you won't have to drive long distances just to find something to do. Myrtle Beach has a lot of great attractions, so you won't have to go far to find something fun to do!
4. Don't Forget About The Campground Fees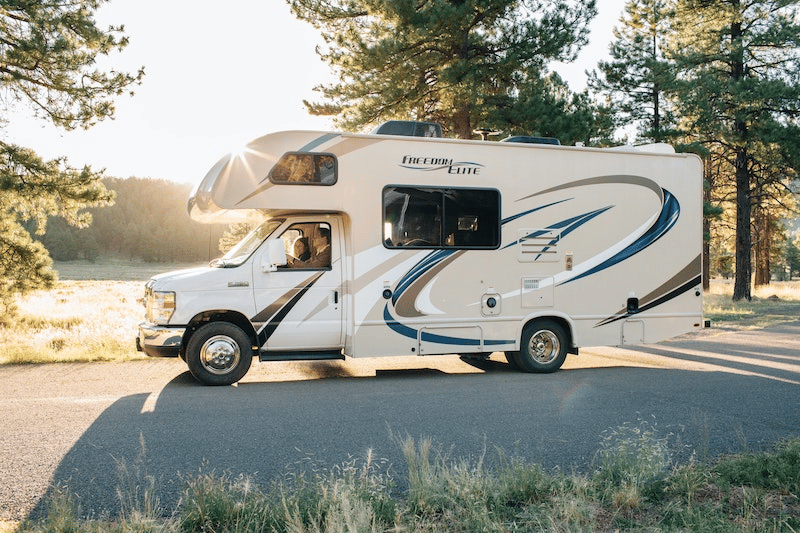 When renting an RV, a lot of people forget to factor in the cost of the campground fees. These can range from $25-$100 per Night, depending on the campground and the season.
To save money on campground fees, try to find campgrounds that are off the beaten path. They tend to be cheaper than the ones right in town.
5. Get Rental Insurance
Make sure you get insurance when you rent an RV. This will protect you in case of an accident or if the RV is damaged. Most rental companies will require you to get insurance, but it's always good to double-check.
These are just some of the things you should keep in mind when renting an RV. By following these tips, you can save money and have a great time on your next vacation!
4 Factors That Affect RV Rental Prices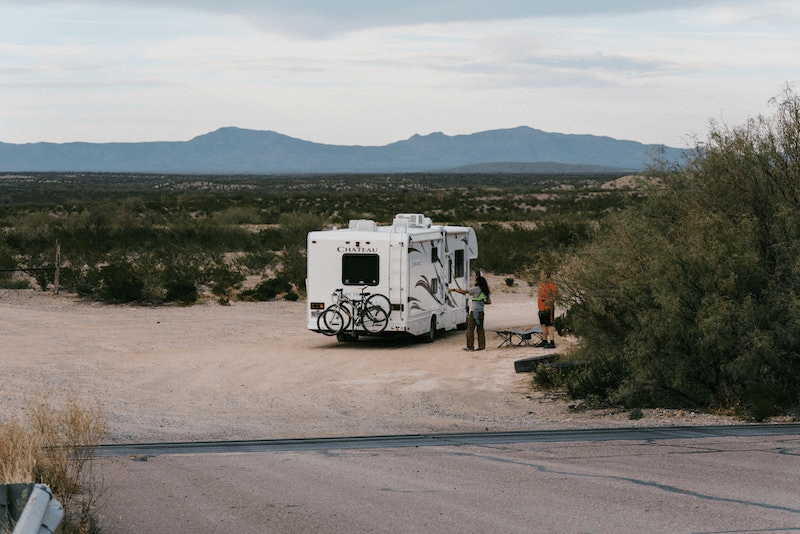 1. The Size Of The RV
The size of the recreational vehicle will largely determine its RV rental cost. Obviously, the larger the RV, the more expensive it will be. If you have a large family or group, you'll need a bigger RV to accommodate everyone comfortably. Prices for an RV rental can range anywhere from $50 per day for a small RV to $500 per day or more for a large RV.
2. The Length Of The Rental
A minimum rental period is required by most RV rental firms, and it may differ. But it is usually three days. If you only rent for a short time, you can anticipate paying a greater daily rate than if you were renting for a longer trip duration. Consider renting an RV for a week or more for a cheaper daily rate.
3. The Season
As stated earlier, the season also determines rental costs. In the RV rental market, rates are usually higher in the summer, as that is when demand is highest. If you're looking to save money, consider renting an RV in the off-season.
4. The Location
Finally, the location of your rental will also affect the price. If you're renting in a major city, you can expect to pay more than if you're renting in a smaller town. This is because there is more demand for RV rentals in cities.
So, How Much Does It Cost To Rent An RV?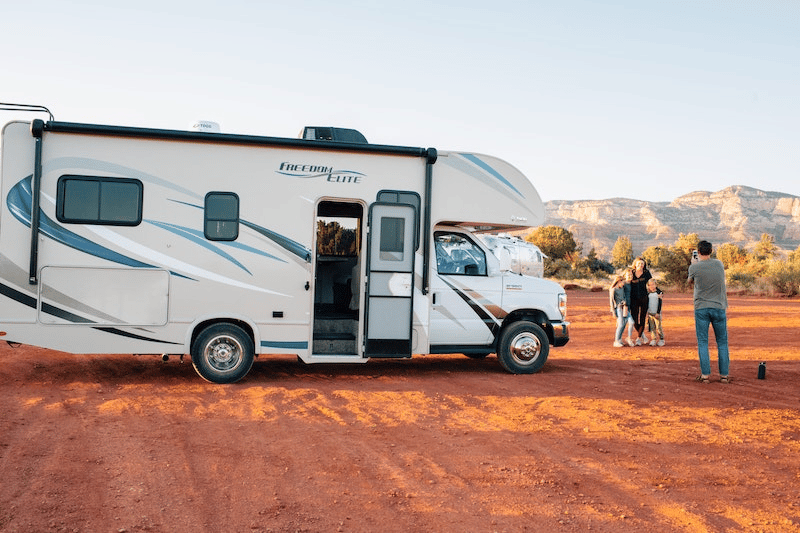 Below we discuss the average RV rental prices for various classes:
1. Class A Motorhome Rental (Average Price – from $300 per Night)
Class A motorhomes are typically more up-market bus-like RVs. This luxury RV comes with a number of luxurious amenities. If you want to travel with a family or entertain guests and feel as though you're at home, a Class A might be the ideal choice for you. To get these extra features and rooms, however, you'll have to spend more money.
2. Class B Motorhome Rental (Average Price – from $200 per Night)
Class B motorhomes are a more compact, van-like option. They're easy to drive and offer better gas mileage than Class A RVs. Even though they're smaller on the outside, however, most Class Bs have all the features and amenities of their larger cousins.
The only problem most class B RV owners face is the lack of space. However, if you don't need a lot of room or plan on spending most of your time outdoors, this shouldn't be a problem.
3. Class C Motorhome Rental (Average Price – from $250 per Night)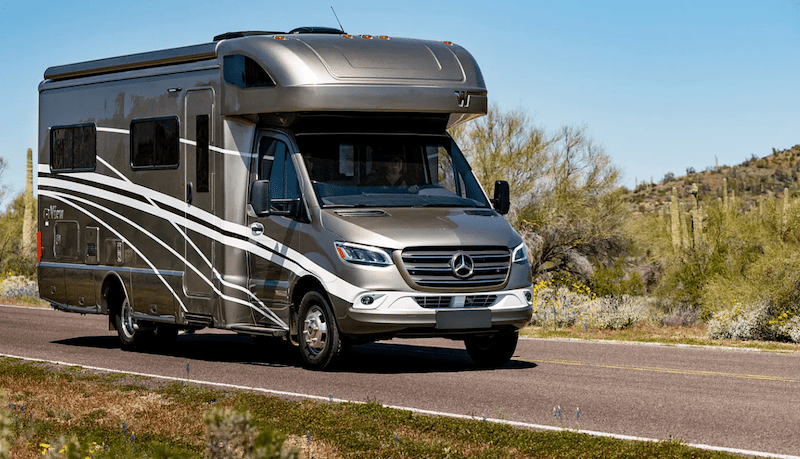 Class C motorhomes are generally constructed on a van frame. These rigs are typically smaller than Class A motorhomes. They lack some of the opulence and feel, but they're still very nice. If you want to have a traditional RV experience without breaking the bank, a class C motorhome is an excellent alternative.
4. Travel Trailer Rental (Average Price – from $150 per Night)
Travel trailers are a type of RV that you tow behind your vehicle. They come in a variety of sizes, from small campers that sleep two people to large fifth-wheels that can accommodate a family of six or more.
If you have a suitable vehicle, such as a pick-up truck or SUV, to tow a travel trailer, this could be the perfect option for you. You'll save money on gas since you're not hauling around a huge motorhome. And, you'll still have all the features and amenities that you need for a comfortable vacation.
5. Fifth Wheel Trailer Rental (Average Price – from $170 per Night)
A fifth-wheel trailer is similar to a travel trailer, but it attaches to your vehicle differently. Fifth-wheel trailers have a special hitch that mounts in the bed of a pick-up truck. This gives the trailer more stability and makes it easier to tow.
If you have a pick-up truck and are looking for a little more space than what a travel trailer offers, a fifth-wheel could be the perfect option for you. Prices for fifth-wheel rentals vary depending on the size and features of the unit.
6. Pop-Up Camper Rental (Average Price – from $100 per Night)
Pop-up campers are one of the most affordable RV rental options. They're small and lightweight, so they can be towed by most vehicles. And they're easy to set up and take down.
Pop-up campers don't have many of the features that larger RVs have. But, they're perfect for those who want to enjoy the outdoors without spending a lot of money. Prices for pop-up camper rentals start at around $100 per Night.
7. Toy Hauler Rental (Average Price – from $200 per Night)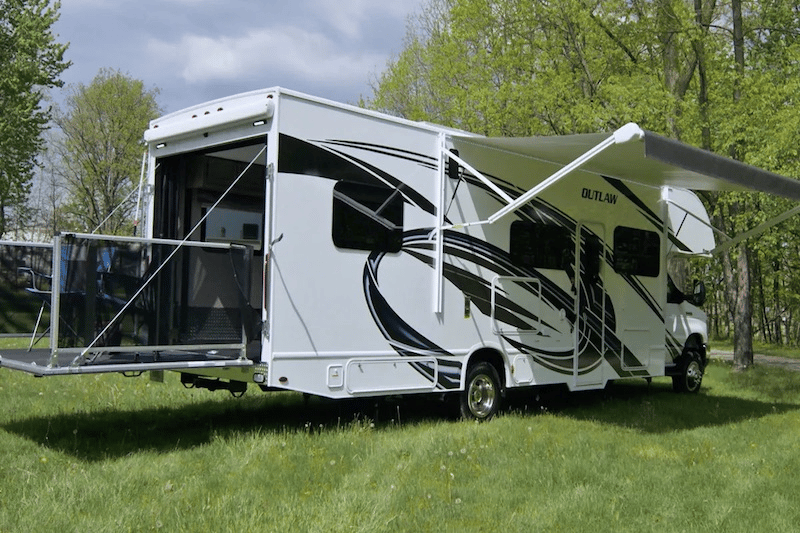 A toy hauler is a type of RV that's designed to carry recreational vehicles, such as ATVs, motorcycles, or even cars. Toy haulers come in a variety of sizes, from small trailers that can be towed by a car to large fifth-wheels that require a heavy-duty truck to tow.
If you enjoy participating in outdoor activities and want to bring your recreational vehicles with you on vacation, a toy hauler might be the perfect option for you. Prices for toy hauler rentals start at around $200 per Night.
Need An RV? Rent From Cozy Turtle RV's
If you need assistance finding cheap RV rentals, feel free to contact Cozy Turtle RV Rentals. We are an RV rental company located at the heart of Myrtle Beach and can hook you up with several interior and beachside camping spots throughout the Myrtle area.
We have provided vacation getaways to families from all across the country and can't wait to host you too!
We also transport to several local campgrounds in the Myrtle Beach area, including North Myrtle Beach, Conway, Longs, Murrells Inlet, and Georgetown. New to the RV experience? Don't worry; we will set up a one-on-one session to teach you how to use the RV unit you leased so that you can fully understand how it works.
Every Cozy Turtle RV Rental Includes:
Coffee Maker
Ice Maker
Kitchen Essentials – plates, cups, bowls, forks, knives, spoons, and cooking utensils with measuring cups
Bakeware and Cookware (Pots & Pans)
Mixing Bowls/containers for leftovers
Two rolls of paper towels and two rolls of RV-safe toilet paper
Trash bags
Some cleaning supplies like cleaning wipes, disinfectant spray, vacuum, broom, and dish soap – we get it; things happen, so we encourage cleaning!
Outdoor camping mats for those sandy or muddy campsites
Outdoor grill and fridge