Helicopter rides Myrtle Beach addition!
Have you ever heard the expression "seeing something from a bird's-eye view"? Well, if you've ever had the opportunity to take a helicopter ride over a stunning landscape, then you definitely understand why that expression exists. Taking a helicopter ride can be a thrilling and unforgettable experience, and there's no better place to do it than in Myrtle Beach. In this blog post, I'm going to give you several compelling reasons why you should consider taking Myrtle Beach helicopter adventures.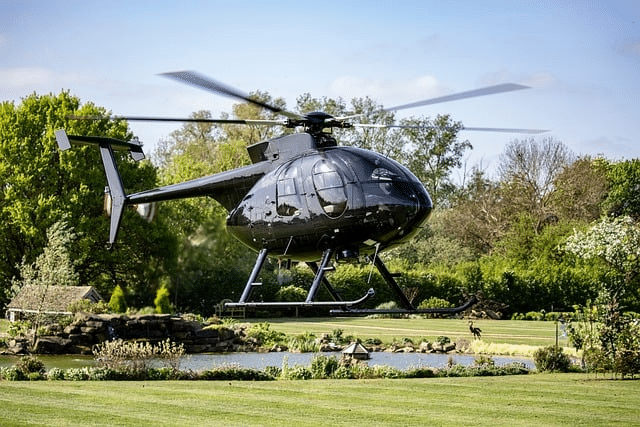 Incredible Views of the Grand Strand
Perhaps the most obvious reason to take a helicopter tour in Myrtle Beach is for the incredible views. From high above, you can see the beautiful beaches, the ocean, and the surrounding city in ways that you simply can't from the ground. Myrtle Beach has some of the most picturesque views in the country, and seeing them from oceanfront helicopters are truly a once-in-a-lifetime experience.
Enjoyable Experience & Unique Perspective
Taking a helicopter ride is also an opportunity to see the terrain from a unique and more immersive perspective. You get to see the landscape in its entirety, including the topography, the waterways and scenic routes. Unlike in an airplane, a helicopter ride also often means the pilot takes a more scenic route, hovering over points of interests. The experience of flying in a helicopter is as unique as the perspective of view. So it's a must-do activity!
Perfect Safety Record
Helicopter rides are just as safe as any other mode of air travel, and the benefit of taking one is that you will have a licensed and qualified pilot at the helm, ensuring your safety. Moreover, helicopters have a proven track record of being to best navigate to from remote areas. In a place like Myrtle Beach where there is a long coastline and various uninhabited islands, a helicopter can come in handy by allowing for quick and more efficient travel from point A to point B.
Grand Adventure & Memorable Experience
Helicopter rides provide an unforgettable adventure and can offer the opportunity to have special moments. From a romantic proposal, to an adventurous scenic flight, or a special sightseeing trip with friends or family. Helicopter rides offer great memories and photo opportunities with uninterrupted views in every direction.
The Grand Tour is Affordable for Thrill Seekers
While helicopter rides have a reputation for being expensive, in Myrtle Beach helicopter tours can be accessed at a reasonable price. It is possible to find a variety of tour packages that can be tailored to suit different preferences and budgets.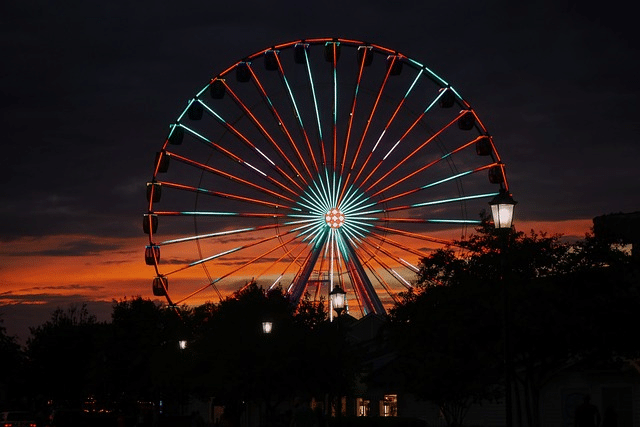 Up in the Air: What You Can See on Helicopter Rides Myrtle Beach, South Carolina
Myrtle Beach is a popular destination for tourists looking to soak up the sun and relax by the waves, but it's also a great place for adventure seekers who want to experience something new. One activity that should be on your must-do list is taking a helicopter ride over the Grand Strand. The stunning views from the air will take your breath away, and you'll get a unique perspective on some of the area's most iconic landmarks. Myrtle Beach tours don't get much better than seeing the golden mile from up in the sky.
Beaches
From the air, you'll be able to see Myrtle Beach's 60-mile-long coastline in its entirety. The beaches are some of the most beautiful on the East Coast, and the views from above are truly breathtaking. You'll see the emerald green waters of the Atlantic Ocean stretching out to the horizon, the white sands of the beaches, and the bustling beachfront activity.
SkyWheel
The SkyWheel is Myrtle Beach's newest attraction, and it's an amazing sight to see from the air. The 187-foot-tall Ferris wheel is the centerpiece of the Boardwalk, and it's lit up at night with a dazzling LED light show. Seeing it from above provides a whole new level of appreciation for its size and beauty.
Golf Courses
Myrtle Beach, SC is known as the "Golf Capital of the World," and it's easy to see why. There are over 100 golf courses in the area, and many of them are situated on beautiful landscapes. From the air, you'll get to see the lush green fairways and rolling terrain of some of the best golf courses in the country.
Myrtle Beach State Park
Myrtle Beach State Park offers a peaceful retreat from the hustle and bustle of the beachfront. From above, you'll see its scenic walking paths, fishing pier, and campgrounds where visitors can experience the natural beauty of North Myrtle Beach. Plus you'll see all the local wildlife from aerial tours.
The Intracoastal Waterway
The Intracoastal Waterway runs from Miami to Norfolk and passes through Myrtle Beach. Seeing it from above, you'll see boats and yachts gliding along the water, and you'll get a sense of how extensive this waterway is.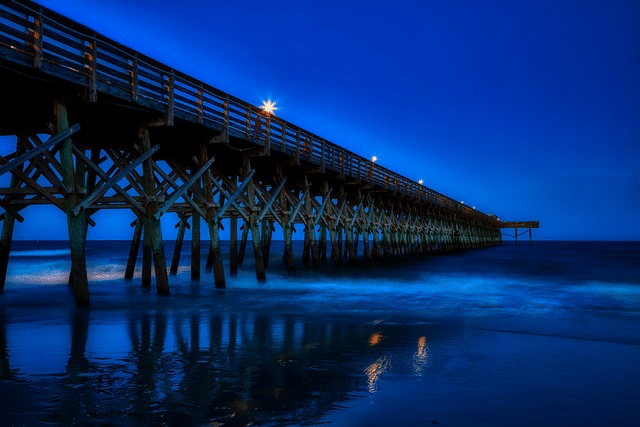 Prepare for takeoff: How to Prepare for Helicopter Rides
Helicopter rides are not for the faint-hearted. From offering stunning views of your desired destinations, helicopter rides offer a thrilling experience that cannot be matched by any other mode of transportation. While the prospect of a helicopter ride can be exciting, it is essential to prepare adequately beforehand to ensure a safe journey.
Safety first
The most crucial aspect of preparing for a helicopter ride is safety. Helicopter rides can be dangerous, and one must make sure that all precautions have been taken to ensure a risk-free journey. Start by selecting a reputable company, with experienced pilots and well-maintained helicopters.
Be sure to research the company's safety record and certification to check that they meet all safety standards. Once you are satisfied with the company's safety protocols, ensure that you follow the guidelines offered by the pilot and crew. Also make sure about the weight limit, if you're trying to bring multiple passengers.
Dress appropriately
While taking in the stunning views, you should be comfortable. It's essential to dress appropriately for the ride. Avoid loose clothing that can get caught in machinery. Wearing comfortable, non-restrictive clothing will allow you to move freely in the helicopter. It is also advisable to wear shoes that will not slip, as you may need to get in and out of the helicopter on uneven ground.
Be prepared for the weather
Weather plays a significant role in helicopter flights. Helicopters cannot fly in extreme weather conditions. In case of an unfavorable weather forecast, the trip may be canceled, so it's essential to book your ride during favorable weather. If there is any doubt, check with the company in advance. Additionally, bring a jacket or sweater as cabin temperatures can be cold.
Bring essentials only
For safety reasons, bring only essential items. You should only carry small bags that can be safely stored under your seat or the balance of the helicopter. Avoid bringing large bags or bulky luggage that might impede safety during the flight. Ensure that items like wallets, purses, keys and phones are securely stored in a zipped pocket or held firmly. Don't bring any hats, as they likely won't stay be able to stay on your head.
Relax and enjoy the ride
Once you've completed all the preparations, it's time to relax and enjoy the ride. The pilot and crew are experienced professionals and will ensure that you have an unforgettable experience. Take a deep breath and relax. The helicopter ride is your opportunity to take in stunning views and enjoy the beauty of the world from above.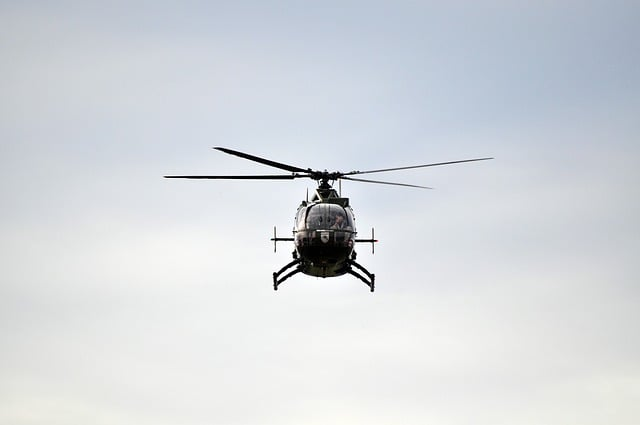 Cozy Turtle RV Rentals
Are you dreaming of a perfect vacation by the sea that won't break the bank? If you're planning a vacation in Myrtle Beach, you should definitely consider staying with us at Cozy Turtle RV Rentals for an amazing experience. If staying at a hotel has been on your bucket list, cross it off and try something new by making reservations with us.
Stay just a few steps from the shore, allowing you to enjoy the beach and all its activities while relaxing in a comfortable and budget-friendly RV. Don't miss out on this unique vacation opportunity and book your stay with Cozy Turtle RV Rentals today.
Don't forget, you don't just have to come in the summer. Winter month are just as beautiful, if not more beautiful and there's less guests staying at the beach at once, so Ocean Blvd is not nearly as busy!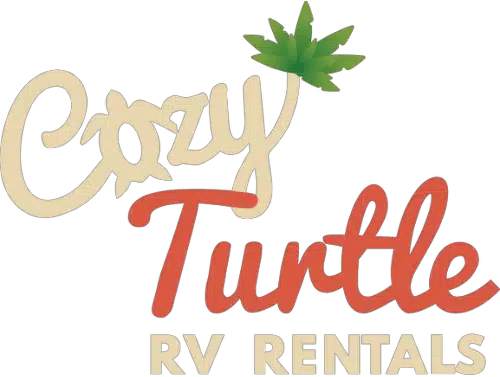 Conclusion
In summary, taking a helicopter ride in Myrtle Beach is a memorable experience that should be added to your travel list. The views you'll get to see, the unique perspective from above, the safety, the special memories, and the affordable rates make it an ideal thing to do.
I recommend finding a company that offers helicopter rides in the area and booking a ride to appreciate the stunning landscape from above. Trust me, it's an experience you don't want to miss!