If you're an RV owner, then you need to visit Fain's RV Park this summer! Not only do they have some of the best amenities in the area, but they're also located close to many local attractions that are perfect for campers. Whether you're looking for a place to stay while you explore the area or you just want a place to relax and enjoy some downtime, Fain's RV Park is the perfect choice.
About Fain's RV Park – North Charleston, SC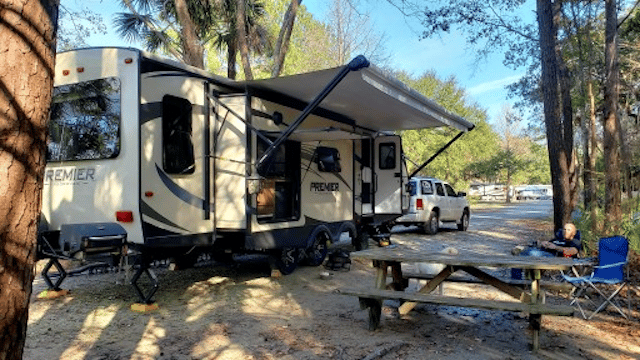 Fain's RV Park is the perfect place to stay if you're looking to explore the Charleston, SC, area. They have a wide variety of amenities that are perfect for RV owners, including full hookups, Pull-thru sites, and a variety of tents and RV sites.
This iconic park is located at 6309 Fain St North Charleston, SC 29406, and is close to a lot of attractions in North Charleston. In the next section, we will list some of the popular attractions that are located near Fain's RV Park.
Popular Attractions Nearby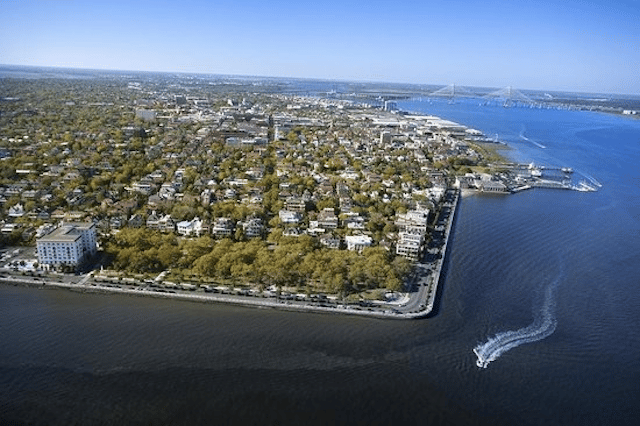 Here are some of the popular attractions that are located near Fain's RV Park:
The Fire Museum was founded in 2007 to educate visitors about the history of the fire service in Charleston, as well as to provide students with an active learning experience on fire safety. The museum is designed to resemble a real fire station, with incredible features such as the live smoke-filled fire prevention theater. The museum also has 20 antique fire vehicles, as well as period firefighting equipment that takes you on a tour of the history of fire fighting.
The Greater Charleston Naval Base Memorial is a tribute to the sailors who served at the Charleston Naval Base, which was active from 1901 to 1996. The memorial features a 7-feet tall statue of a sailor standing watch and the names of all the sailors who lost their lives while serving at the base.
The walls of the monument are covered with tales of what took place here, and there is a beautiful brook that flows through it and is said to represent sailors crossing a gangplank. There are also bronze pieces representing a submarine, a landing craft, and a destroyer.
If you love golf, then you'll definitely want to check out the Wescott Golf Club. The Magnolia course of this club is much better than the typical low country golf course in that all 27 holes are tree-lined, providing a clear definition of the golf courses. The abundance of trees and the distinct routing of the golf course provide a feeling of solitude, as you rarely see another golf hole other than the one you're on.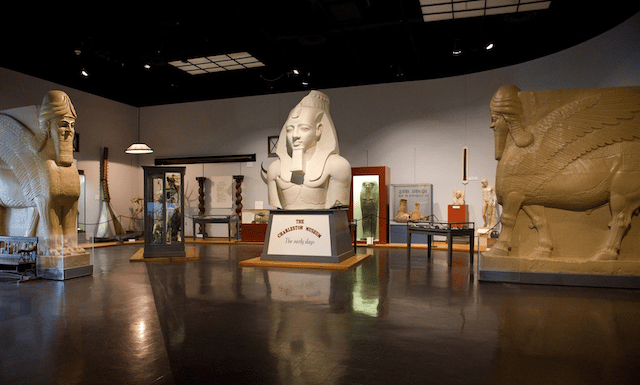 The Charleston Museum is one of the oldest museums in the United States, and it is dedicated to preserving and displaying the history of Charleston and the Lowcountry. The museum has a wide variety of exhibits, including one that discusses the history of Hurricane Hugo. There is also an exhibit on African-American history, as well as a Civil War exhibit with artifacts from the Battle of Charleston. The museum also has a planetarium and a butterfly garden.
Monkey Joe's is a great place for kids of all ages, as it features inflatable bounce houses, slides, and obstacle courses. The staff is always on hand to help ensure that your child has a safe and enjoyable experience.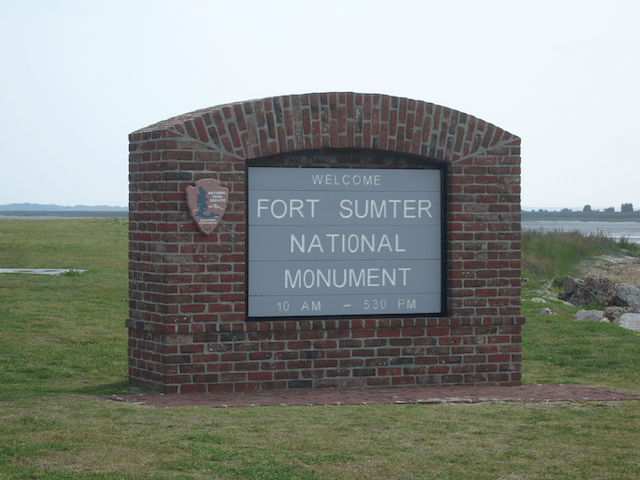 Fort Sumter National Monument is located on an island in Charleston Harbor, and it is where the first shots of the Civil War were fired. The fort was active from 1829 to 1865, and it was used as a prison during the War. Today, the fort is a popular tourist attraction, and visitors can take a boat ride out to the island to tour the fort. There is also a museum on-site that discusses the history of the fort and the Civil War.
The North Charleston region's Riverfront Park is a popular outdoor spot for both tourists and locals. The park is located on the banks of the Cooper River, adjacent to a historic neighborhood that still contains some of the retired naval officers' homes from the old Charleston Naval Base.
The park is graced with beautiful oak trees and distant views of the river. Rambling meadows, a Performance Pavilion where live music performances and other events are held, and a Playground also dot the landscape. Cyclists and pedestrians enjoy the miles of scenic paths, and there are also plenty of picnic tables for those who want to enjoy a meal in the park.
The Charleston Tea Plantation is the only tea plantation in America, and it is located just outside of Charleston on Wadmalaw Island. The plantation offers tours of the tea fields and the factory, as well as a chance to sample some of the different types of tea that are produced here. There is also a gift shop on-site where you can purchase tea, as well as other Charleston-themed souvenirs.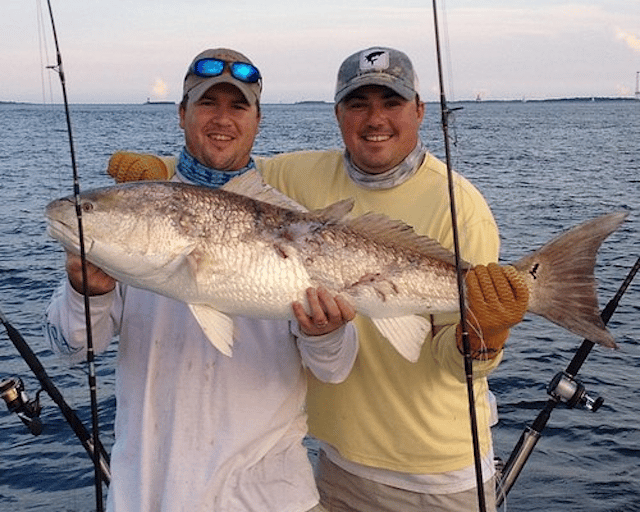 Get out on the water in North Charleston and enjoy the best of South Carolina's aquatic life with Down South Fishing. There are boat trips available that include fishing excursions or sightseeing excursions, and you may also go for a cruise.
There are nighttime excursions to attempt and spot some of the sharks in the region, as well as dolphin watching tours to view these magnificent animals in their natural environment. The aquarium also runs eco treks that will teach you about the aquatic environment here and photography excursions.
Boeing Charleston is a plant that manufactures aircraft, and it is located in North Charleston. The plant offers tours to the public, and you will get to see how Boeing aircraft are made.You'll also learn about the history of aviation in South Carolina and the different types of aircraft manufactured here.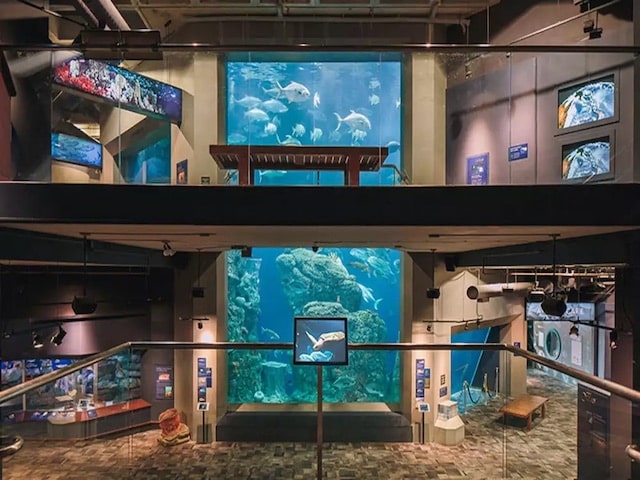 The South Carolina Aquarium is one of the most popular tourist attractions in Charleston, and it is located on the historic waterfront. The aquarium has a wide variety of exhibits, including an exhibit on sharks and an exhibit on loggerhead turtles.You can also see alligators, stingrays, and a variety of fish in the aquarium. In addition to the exhibits, the aquarium also has a gift shop and a cafe.
End your day with a Charleston Harbor Sunset Cruise and take in the city's beauty from the water. The cruise lasts for two hours, and you'll get to see some of Charleston's most popular landmarks, including Fort Sumter and the Ravenel Bridge.
As the sun sets, you'll be treated to a beautiful view of the city, and you'll also get to enjoy a complimentary glass of champagne.
This is just a small sampling of the attractions that North Charleston has to offer. Whether you're looking for history, outdoor activities, or just a chance to relax, you'll find it here. So come on down to Fain's RV Park and enjoy all that the Lowcountry has to offer!
Reviews
"My son has been living at fains rv park since 2016. As he works at the base, it is so convenient for him. I think the owner is a very nice person. When I couldn't reach out to my son, he was so sympathetic and called me. He was indeed very helpful. It is a well kept place, close to shopping areas, restaurants, the ocean..great whatever your purpose being in Charleston is."
"Always full, so tough to get a spot. The answering machine is full since people are always calling, trying to get a sight. I work for Boeing, so I park my trailer there and use it a few days a week when I am at the Charleston plant; I have been there for 3.5 years.

The campground is clean, well maintained, and reasonably priced for the convenience of temporarily living near the Boeing plant and such. It beats a motel for contractors and long-term living near Charleston activities."
Does Fain's RV Allow Pets?
Yes, Fain's RV does allow pets! There are lots of pet-friendly hiking trails in the area for your furry friend to enjoy and a few dog parks. However, you will need to pick up after your pet and keep them on a leash at all times while in the park.
Conclusion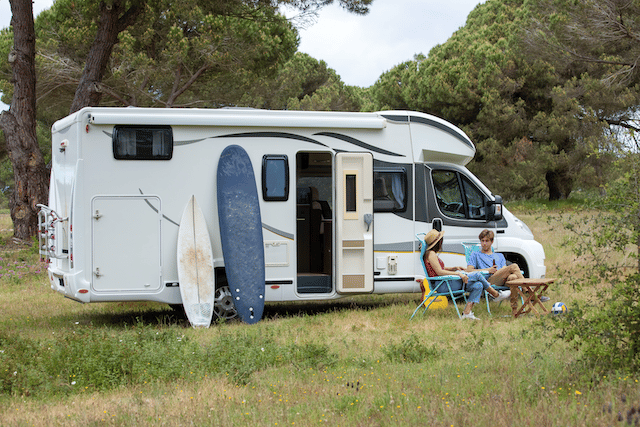 This is definitely one of the best RV Parks in the area. So, if you are looking for a place to RV this summer, look no further than Fain's RV Park. With its convenient location, variety of amenities, and proximity to local attractions, it is the perfect place to call home for a few days or a few weeks. So pack up your RV and head on down to Charleston for an unforgettable summer vacation.
Need An RV Rental Service For Your Trip?
Are you planning a stay at Fain's RV Park or one of the other surrounding campgrounds? If your answer is yes, the Cozy Turtle RV staff would be delighted to assist you with your next family vacation
We specialize in RV rentals and have assisted numerous families in finding the perfect RVs for rent at affordable rates. Reach out today if you are searching for an inexpensive way to go camping!