When you find yourself at Myrtle Beach, South Carolina there are endless activities and attractions to keep you entertained for days on end. However, there's something special about the boardwalk which stretches from the 2nd Avenue Pier to the 14th Avenue Pier on the south end of Myrtle Beach.
The Oceanfront Boardwalk and Promenade is the perfect touch to help you complete the beach experience. Not only does the boardwalk offer a beautiful pathway along the beach, but it also features some of the most popular attractions in Downtown Myrtle Beach.
Myrtle Beach Boardwalk open year round for all things Grand Strand. Plan a trip now to experience all the family friendly activities ocean boulevard has to offer! Let's dive in and explore what Myrtle Beach Boardwalk has to offer.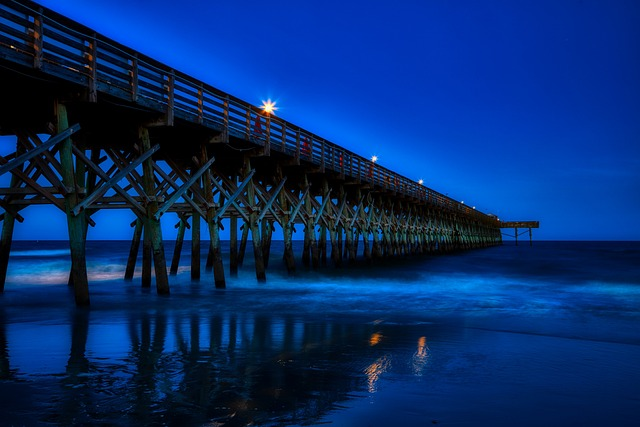 The Boardwalk
There is nothing quite like a relaxing stroll along the boardwalk. Located between 2nd and 14th avenues, the boardwalk spans a little more than a mile, which is perfect for a morning jog, an evening walk, or a leisurely stroll in the afternoon. With plenty of beach access points along the way, you can break up your walk with some sunshine and sand. The boardwalk is lined with restaurants, bars, and cafes that offer various types of cuisines and ice-cold cocktails, allowing you to get the most out of your walk while enjoying some delicious eats.
Amusement Parks
The Myrtle Beach Boardwalk is frequented by a few theme parks, including The Pavilion. It features a 2-story tall, 8-track go-kart track, a ropes course, and a few other fun attractions. The park has something for everyone, no matter what your age is. It's super easy to spend an entire day with your family and friends at the amusement park. Whether you like to zip around on bumper cars, fly high on a rollercoaster, or practice your skills at an arcade game, you can't go wrong at Pavilion.
Ripley's Believe It or Not
If you're a fan of the bizarre, then Ripley's Believe It or Not is a must-visit place. You'll find an abundance of unusual exhibits and interactive displays inside, ranging from a shrunken head to a two-headed calf. It's a weird and wonderful place that has something to pique everyone's interest. Additionally, if you're looking for a good scare, Ripley's also offers a haunted house experience, which is not for the faint of heart!
Myrtle Beach SkyWheel
The SkyWheel is a thrilling ride that gives you the most breathtaking view of the Atlantic Ocean. It's the largest Ferris wheel on the East Coast, rising 187 feet above the oceanfront. A single ride around the SkyWheel takes around 10-12 minutes, and seeing the panoramic view of the ocean, beach, and the city definitely makes it worth the time. It's an experience of a lifetime, and it's an attraction that you shouldn't miss out on.
Shopping
The boardwalk is home to a variety of shops, both large and small, which offer everything from beachwear to souvenirs. Whether you're looking for a memento of your time spent at Myrtle Beach or simply want to browse the collections of beach-themed clothing and jewelry, you're bound to find something that suits your taste. Plus, there are some great deals to be found, so be sure to keep your eyes peeled.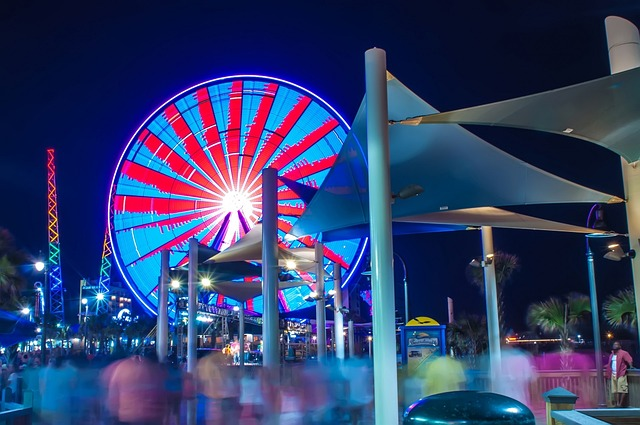 Restaurants at the Myrtle Beach Boardwalk
LandShark Bar & Grill
Mad Myrtle's Ice Creamery
The Bowery
Moe Moon's
I Love Sugar
Pier House Restaurant at Second Avenue Pier
Pier 14 Restaurant
Hurricane's Daiquiri Bar & Grille
Sharkey's Oceanfront Restaurant
New York Pizza Kitchen
Peaches Corner
8th Avenue Tiki Bar
Olympic Flame
Myrtle Beach Fries
Abraham's Gyro's & Pizza
Beach House Bar & Grill
SweetFrog Frozen Yogurt
Boardwalk Coffee House
Boardwalk Snack & Ice Cream
E-Z Eats Cafe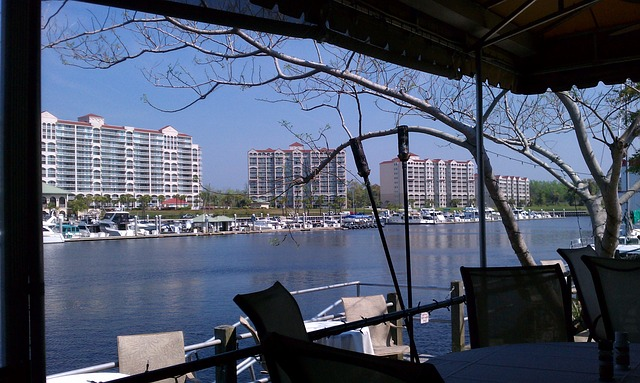 Where to Shop at the Myrtle Beach Boardwalk
Gay Dolphin Gift Cove
I Love Sugar
Surfs Up Beach Shop
Tsunami Surf Shop
LandShark Surf Shack
Beach Creations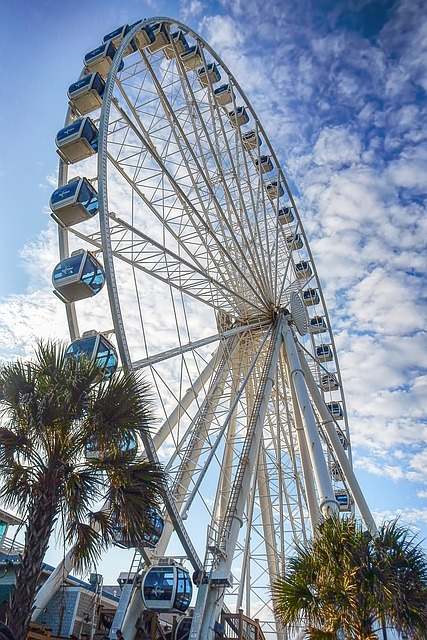 Fun for the Whole Family at the Myrtle Beach Boardwalk
Myrtle Beach SkyWheel
Nightmare Haunted House
Fun Plaza Family Fun Center
Sling Shot Thrill Rides
Ripley's Attractions
Myrtle Beach Zipline Adventures
Gay Dolphin Arcade
Pier 14
Second Avenue Pier
Ground Cove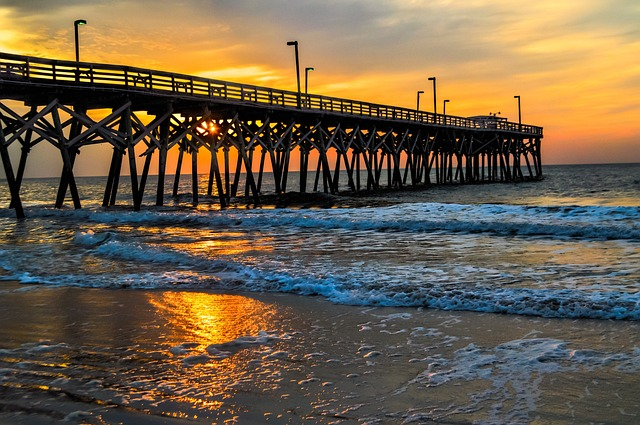 A Guide to Finding the Best Time to Visit the Myrtle Beach Boardwalk
Myrtle Beach is one of the most popular tourist destinations in the United States. Its fantastic beaches, great food, and exciting attractions draw travelers from all over the world. One of the biggest attractions in Myrtle Beach is the boardwalk, which offers visitors an incredible experience. However, before you venture to the boardwalk, you need to know the best time to visit.
Weather Considerations
When deciding the best time to visit the Myrtle Beach boardwalk, you need to take the weather into account. The summer months are generally the warmest, with temperatures averaging between 85-95 degrees Fahrenheit. However, there may be occasional thunderstorms that could ruin your day out. The spring and fall months offer milder temperatures, ranging from 60-80 degrees Fahrenheit. If you visit during the winter, you'll encounter cooler temperatures, with an average high of around 60 degrees Fahrenheit. If you're looking for a sunny and warm visit, choose the summer months; otherwise, opt for spring or fall.
Crowds
Myrtle Beach is a popular tourist destination, and the boardwalk can get quite crowded during peak season. If you prefer a more relaxed atmosphere, visit during the spring or fall. School is back in session, so there will be fewer families with children and college students, meaning you will have more space to enjoy the beautiful setting. However, if you don't mind a lively atmosphere and want to experience a more vibrant ambiance, summers are ideal.
Events
Myrtle Beach hosts a wide range of events all year round. If you want to experience one of these events, plan accordingly. Some events are more crowded than others, while others provide a fantastic experience with fewer people. For example, the Carolina Country Music Fest, which is usually held in June, attracts thousands of visitors. If you prefer fewer crowds while enjoying great music, consider visiting Myrtle Beach in the off-season. There are also other great events like the Labor Day Sale when you can shop for goods at affordable prices or experience the beach in the fall, which has great weather.
Nearby Attractions
Myrtle Beach boardwalk is an excellent place to visit, but there are other incredible attractions nearby that are worth exploring. If you come during the offseason when there are fewer crowds, you can also enjoy other attractions such as Brookgreen Gardens, Huntington Beach State Park, and Atalaya Castle. Consider planning your trip to Myrtle Beach around these nearby attractions to get the most out of your visit.
Your Preferences
Finally, the best time to visit the Myrtle Beach boardwalk comes down to your personal preferences. Are you looking to go on a romantic getaway? If so, perhaps you want to visit during the quieter shoulder season. Do you enjoy a lively atmosphere with lots of crowds and energy? Then, the summer months will suit you best. Think about what you want to get out of your trip and choose your dates accordingly.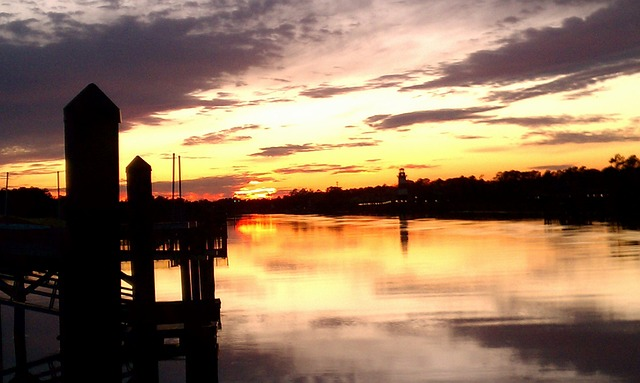 Conclusion
Myrtle Beach Boardwalk is a world of its own, where people of all ages can come and experience the beach in its purest form. From a relaxing walk along the oceanfront to a thrilling ride on the SkyWheel, the boardwalk offers something for everyone.
With delicious food, unique adventures, and shops, it's easy to spend a whole day or weekend exploring all it has to offer. So next time you visit Myrtle Beach, make sure to stop by the boardwalk and enjoy all that it has to offer.
Cozy Turtle RV Rentals
Are you dreaming of escaping to paradise for your next vacation? Look no further than Cozy Turtle RV Rentals for the ultimate Myrtle Beach experience. Our accommodations are unbeatable, offering all the comforts of home with the added bonus of waking up to stunning ocean views.
From the lively boardwalk to the serene botanical gardens, there are tons of sights to see and activities to enjoy in Myrtle Beach. Skip the cramped hotel rooms and stay with us instead for a truly unforgettable vacation.