For those looking for a unique dining experience at the beach, look no further than Blueberry Grill Myrtle Beach. This restaurant has been serving up delicious dishes to locals and visitors alike since 2017. From its cozy atmosphere to its flavorful cuisine, Blueberry's Grill is sure to provide an unforgettable dining experience.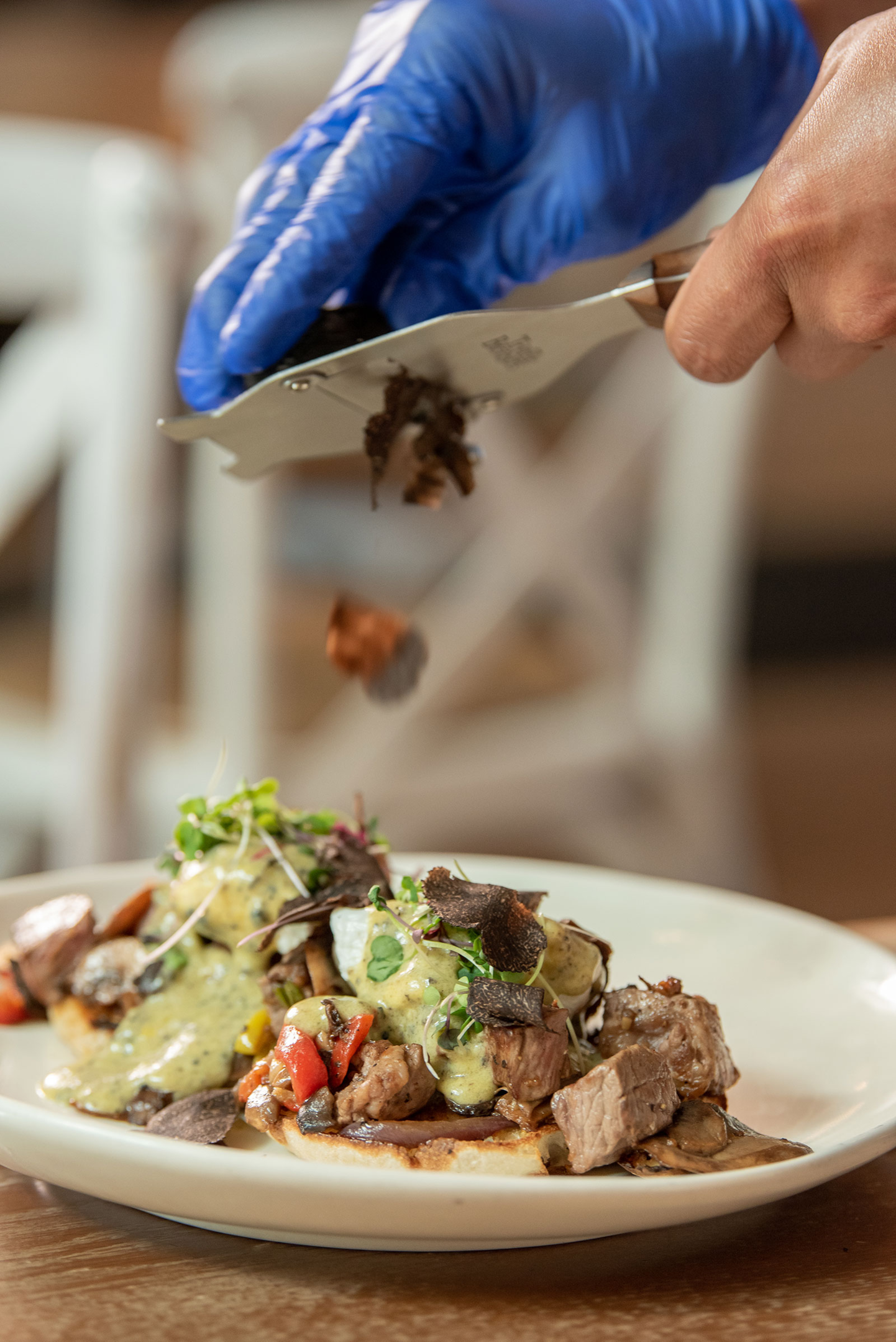 About Blueberry's Grill
Once upon a time in the quaint town of Little River, South Carolina, there stood a humble restaurant called Sunny Side Up Grill. Specializing in classic breakfast favorites, its delightful charm caught the attention of some culinary dreamers. With a sprinkle of help and a dash of passion, this modest eatery transformed into the enchanting Blueberry's Grill!
Embark on a journey through the rich flavors of the Mediterranean combined with delectable American casual dining across North and South Carolina. Bask in the warmth of their legendary hospitality and feel like a cherished guest the moment you step inside.
Treat your taste buds to an exquisite elevated culinary adventure that unites family and friends over breakfast, brunch, and lunch. Indulge in their inventive twist on classic dishes, crafted with the choicest of fresh, true ingredients. Welcome to the magical realm of Blueberry's Grill, where flavor and comfort reign supreme!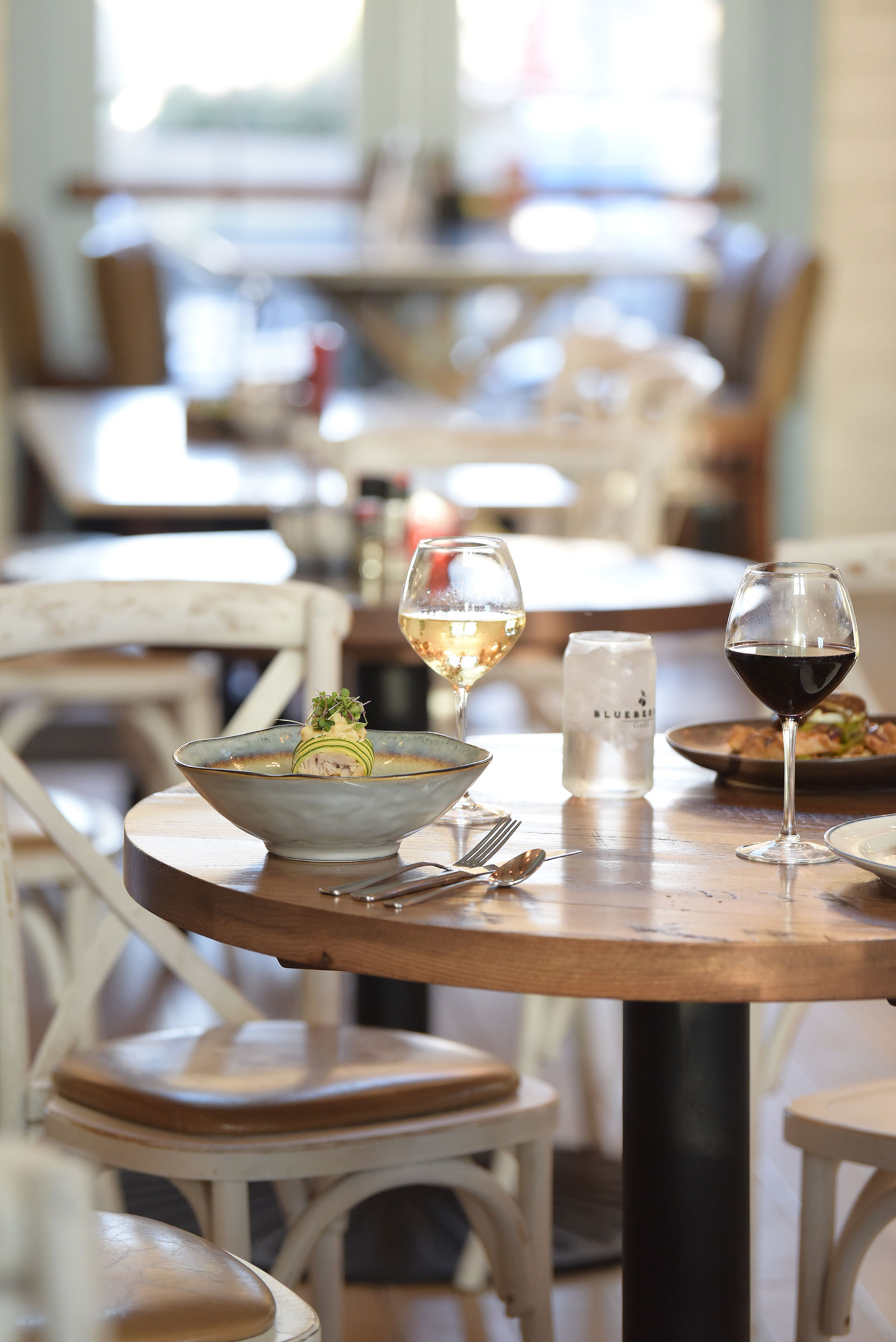 Atmosphere & Decor
Upon entering Blueberry's Grill you'll immediately be taken aback by its homey atmosphere. The restaurant has been carefully decorated with a cozy beach cottage feel, complete with exposed wood beams, distressed chandeliers, and antique furniture.
The ambiance of the restaurant is warm and inviting, making it the perfect spot for a romantic breakfast or family outing. They even have outdoor seating for those beautiful, sunny North Myrtle Beach summer days. You can even bring you dog!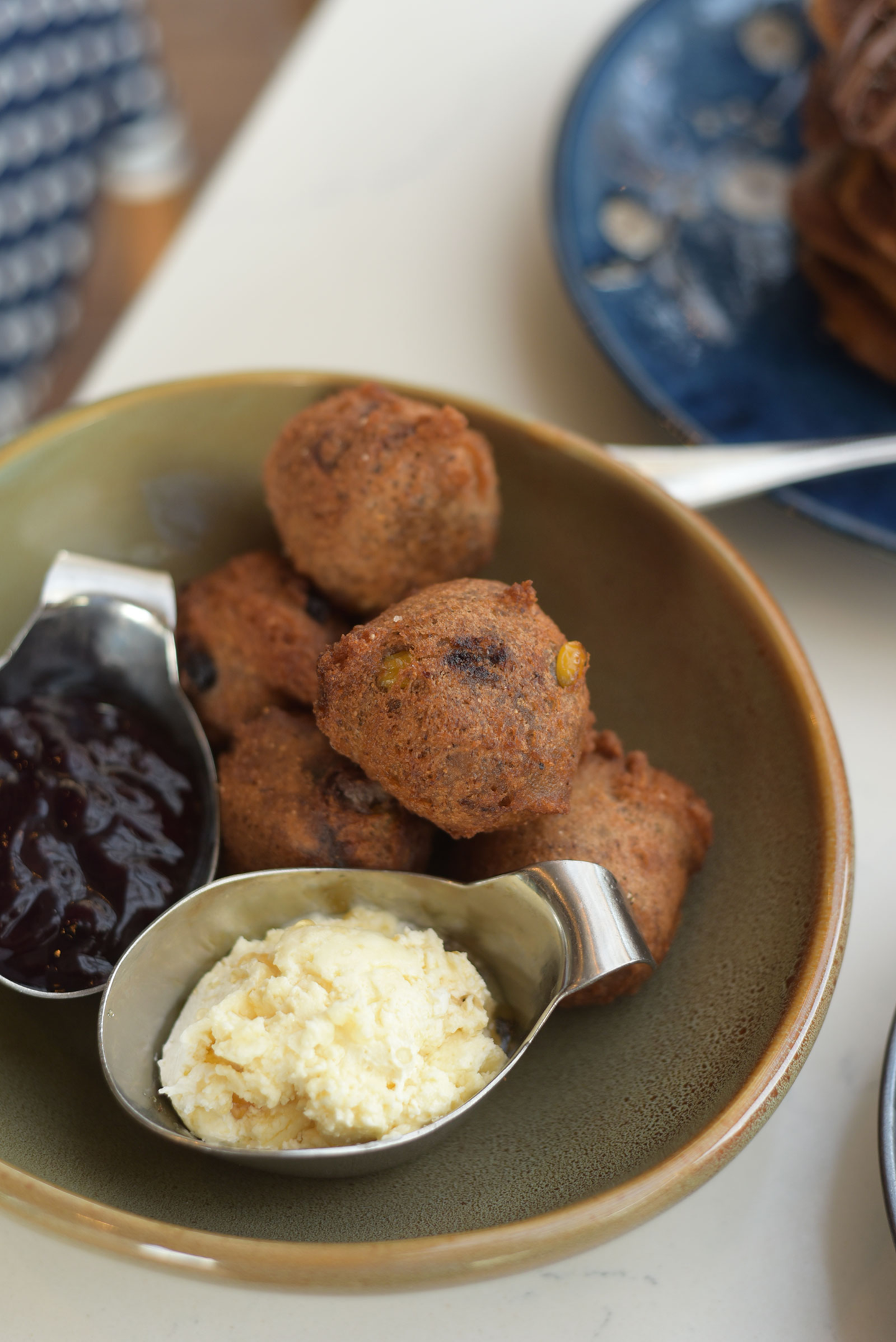 Great Service & Prices
The friendly staff at Blueberry's Grill are friendly and attentive, providing guests with quick yet quality service. Prices are reasonable with most items falling into the $10-$20 range. They also have daily specials which often include discounted prices on select menu items as well as discounted drinks depending on what day you go in.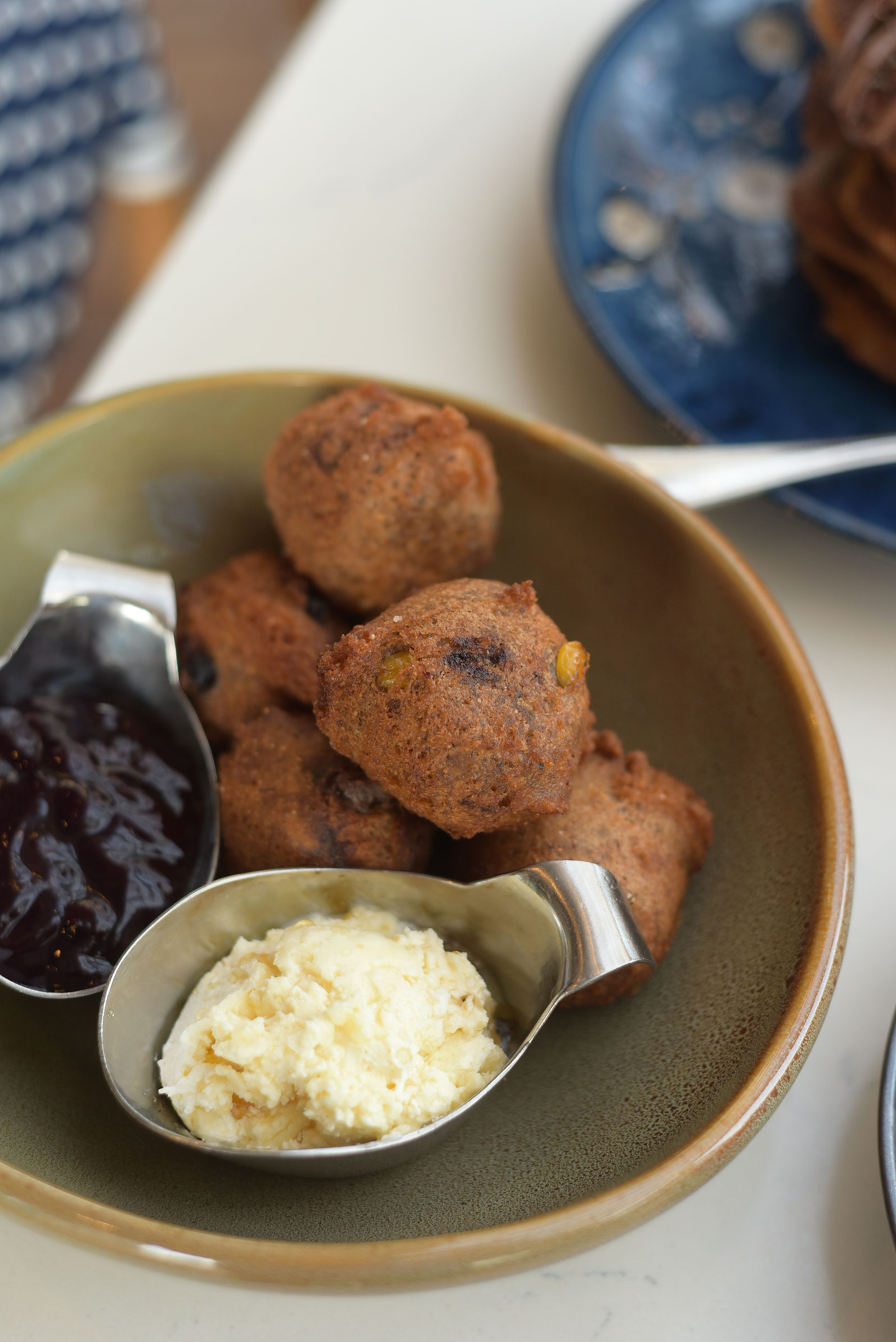 Unique Menu Options
Blueberry's Grill offers a wide variety of menu items ranging from mouth watering breakfast to delicious sandwiches and entrees. Some of the most popular items include their famous, delicious southern style biscuits, steak and eggs, scrumptious eggs benedict, or chipotle avocado burger and fried green tomatoes.
They also offer a variety of seafood options as well as vegetarian dishes and gluten free options. All their food is delicious, from the first bite. No matter what your preference may be, there's something for everyone to eat at Blueberry's Grill!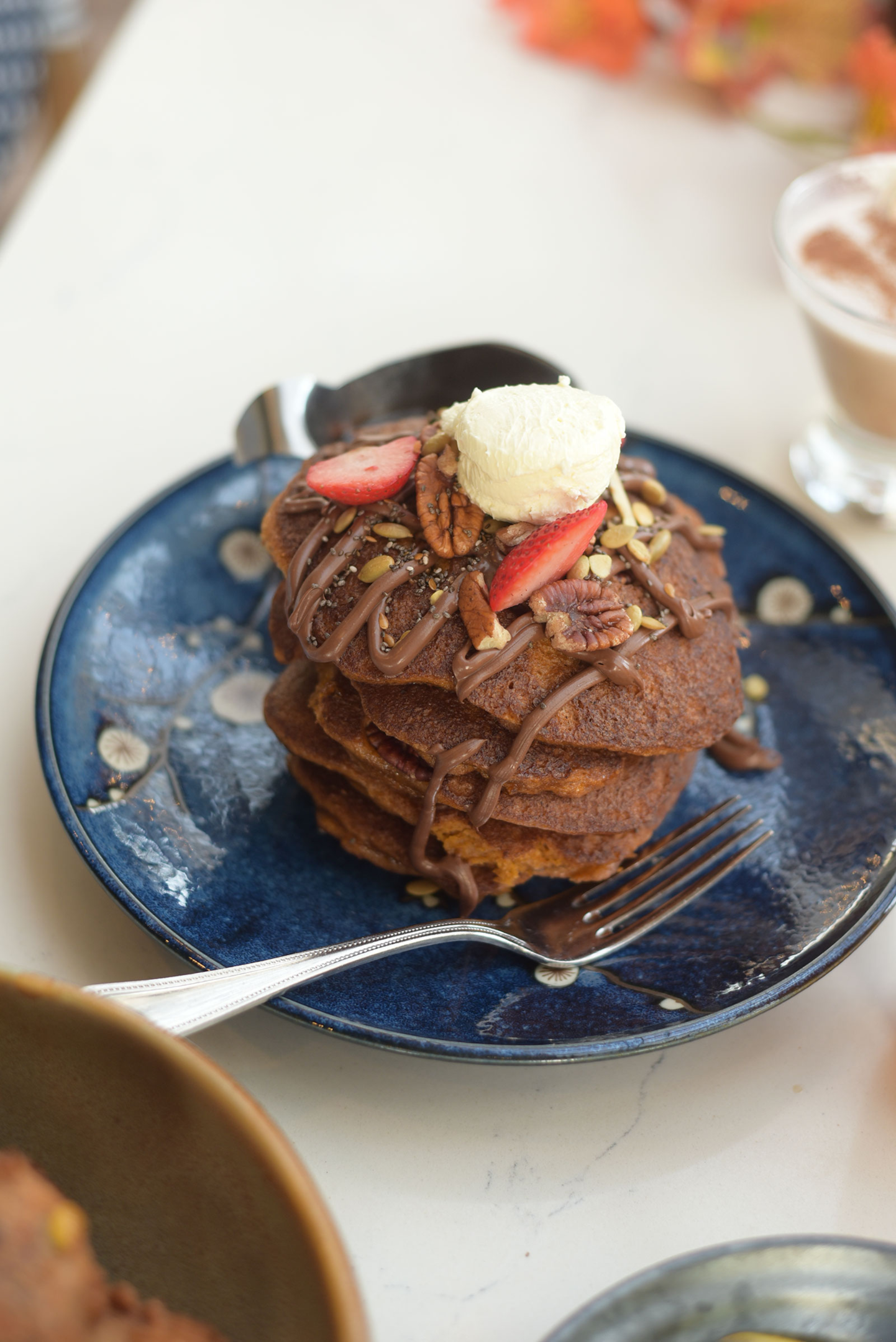 Breakfast Menu Items
If you're looking for the best breakfast place in North Myrtle Beach, Blueberry's Grill is where you'll want to go. Whether you're looking for new dishes, small plates, or an amazing big country breakfast, you'll have plenty of options. Enjoy your breakfast with a bloody mary or fresh squeezed OJ. They even have and gluten free toast available!
Sweet Potato Pancakes
Made with real sweet potato & served with pecans, whipped butter & cinnamon syrup.
Belgian Waffle
Made with real country batter, & farm fresh eggs, our waffles are cooked until golden brown & dusted with powdered sugar. Served with whipped butter & warm syrup.
Blueberry Muffin & Eggs
Two eggs any style, served with bacon or sausage, a grilled blueberry muffin & green apple slices with peanut butter.
Biscuit Shack
Two eggs any style, choice of bacon or sausage, with American cheese on a biscuit. Served with a side of sausage gravy.
Stone Barn Pork Belly Benedict
Benedict's are made with two poached eggs & a side of hollandaise sauce. Served with a choice of home fries, grits, fruit medley, or apple slices. This benedict is made with smoked pork belly, roasted red peppers, mushrooms & onions on an English muffin.
Cinnamon Roll French Toast
A warm, homemade cinnamon roll, dipped in vanilla icing & grilled. Topped with fresh strawberries, blueberries & figs. Served with whipped cream & warm syrup.
Blueberry Hushpuppies
A Blueberry's original recipe. Made with blue corn meal & blueberries, our hushpuppies are served warm with honey butter & blueberry compote for dipping.
Blasts
Blueberry's Blasts are available with Pancake, French Toast, or Waffles. Blasts are served with fresh blueberries, strawberries & bananas, then topped with powdered sugar, vanilla icing & whipped cream. Served with warm syrup.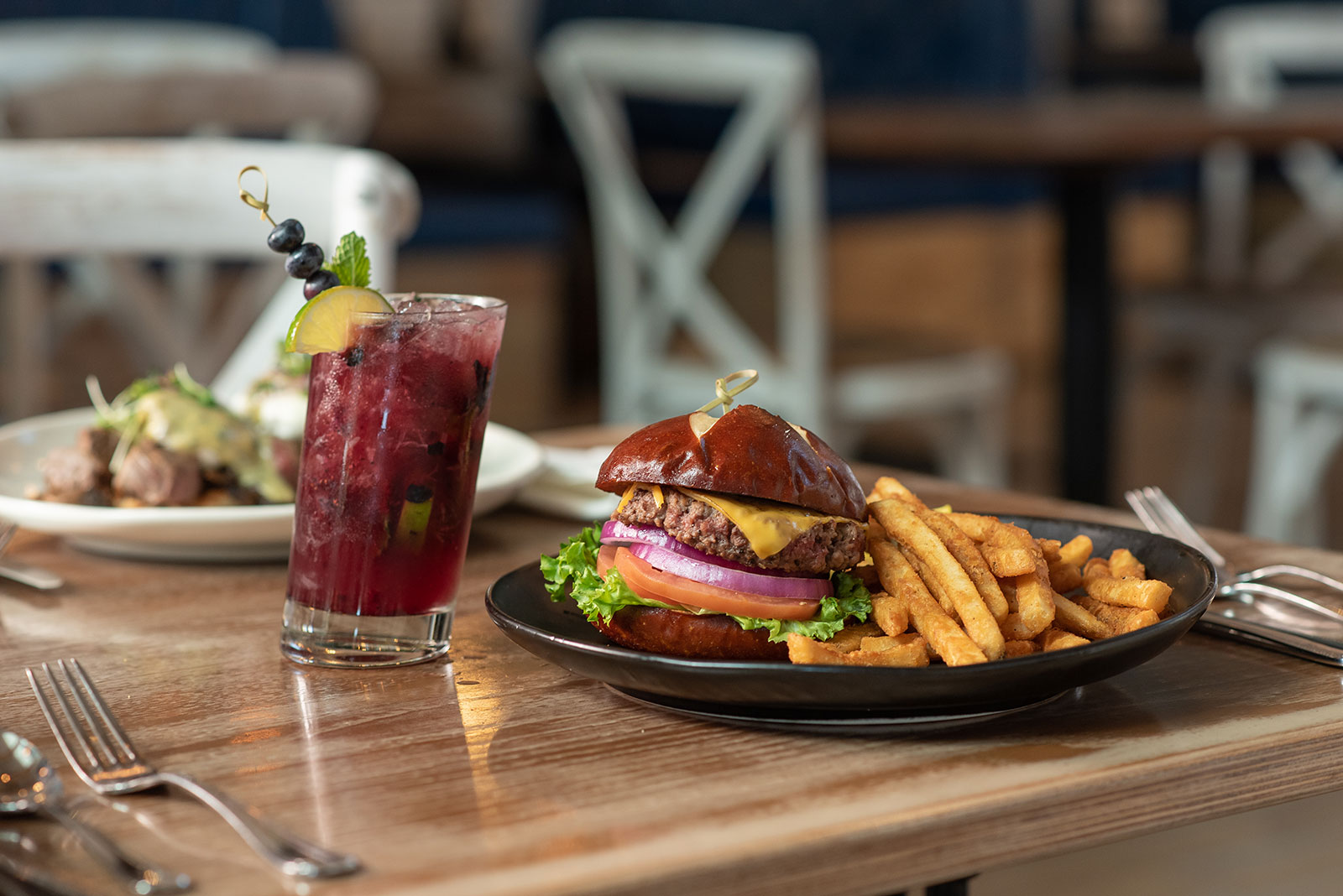 Lunch Menu Items
Wait till you try their fantastic lunch menu options. Blueberry's Grill is so good, you'll leave a review before you walk out of their doors.
Fried Green Tomatoes
A southern favorite, served with Thai chili sauce.
Impossible Burger
Plant based & eco-friendly, served with lettuce, tomato & red onion on a warm signature bun.
Bourbon Surf & Turf
Bacon wrapped scallops, charred smoked pork belly, over bourbon & old bay glazed crispy potato wedges topped with green onions.
Charleston Shrimp & Grits
Sautéed shrimp, smoked bacon, & kielbasa over Cheddar-Jack stone ground grits with green peppers, onions & a Bloody Mary sauce.
Sweet & Spicy Glazed Chicken
Fried chicken breast glazed in our homemade Maple & Cholula sauce, topped with smoked bacon, Cheddar cheese, sliced red onion, coleslaw & pickles. Served on a warm signature bun.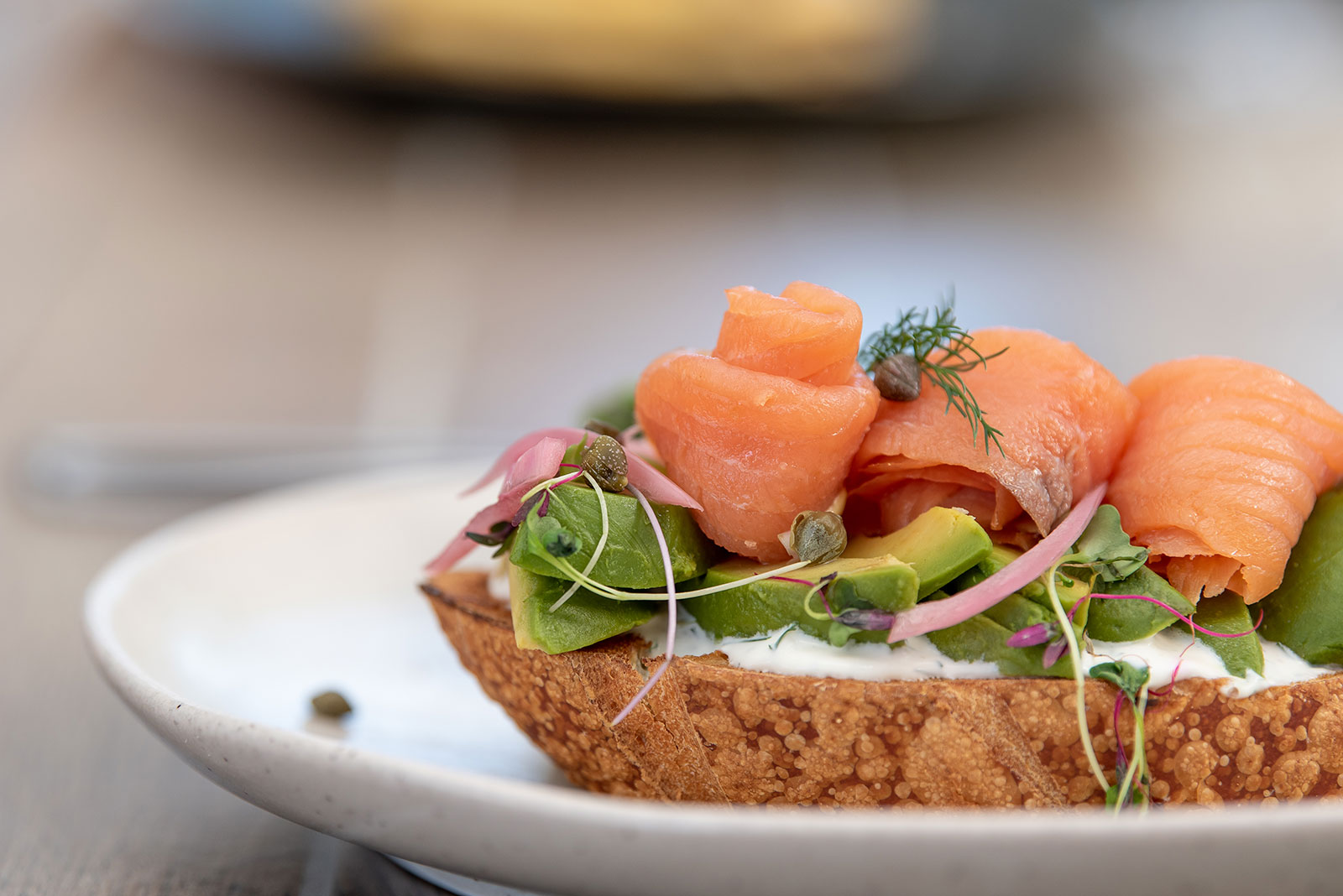 Conclusion
Anyone visiting Myrtle Beach should consider stopping by Blueberry's Grill for an unforgettable dining experience. Located at 7931 N Kings Hwy, Myrtle Beach, SC. With its cozy atmosphere and delicious menu options, this restaurant is sure to please any palate with every bite!
Whether you're looking for a romantic breakfast date or just a casual lunch out with friends or family, Blueberry's Grill should definitely be on your list of places to visit when in North Myrtle Beach! You won't regret bringing your business to Blueberry's Grill!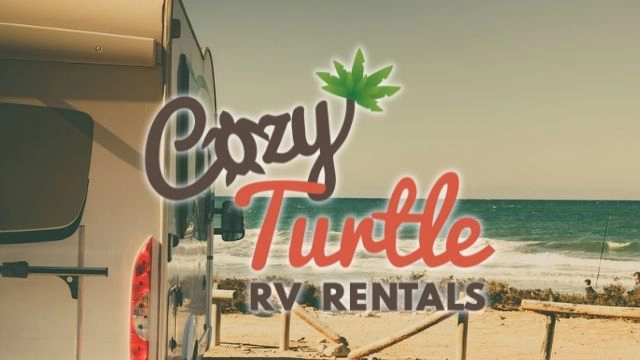 Cozy Turtle RV Rentals
Dive into an unparalleled beach escapade with Cozy Turtle RV Rentals! Unearth the secret treasures of Myrtle Beach, basking in the opulence and coziness of our affordable lodgings. Your dog can even stay free! Enjoy your beach vacation, enjoy brunch at Blueberry's Grill, and you won't want to wait till your next beach trip!
Ideal for cultivating precious family moments or venturing on a monumental solo quest – Cozy Turtle RV Rentals unlocks the doors to an indelible retreat. Secure your booking now and embark on a journey that'll etch unforgettable memories!