If you are planning a trip to Myrtle Beach, then you need to have several essential items for your outing. These items may include sunscreens, towels, snacks, water, hats, and more.
However, carrying numerous items with you all day long can be quite a daunting task. A suitable solution to this is to invest in a beach wagon. In this blog, we will go over the top reasons why you need a beach wagon while visiting Myrtle Beach.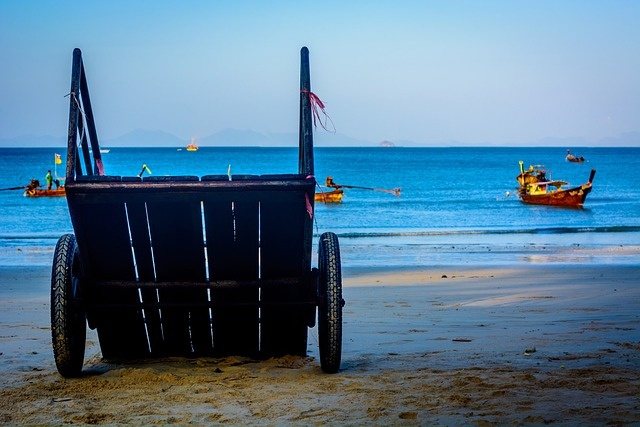 Convenience
The first and foremost reason for investing in a beach wagon or beach cart is convenience. A beach wagon will help you carry all your essentials in one place with minimal effort.
You can easily transport your sports equipment, towels, drinks, and snacks to and from the beach, making your Myrtle Beach adventure much more comfortable and enjoyable. Beach wagons come with sturdy wheels that can traverse the sand with ease, and they usually fold for easy storage when not in use.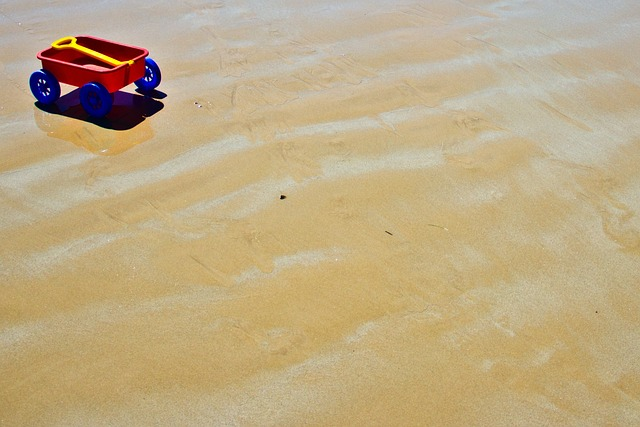 More Space
Whether you are traveling with kids or friends or planning for a solo trip, there is always a need for more space when visiting a beach.
The best beach wagons can provide you with the extra space you need to carry all the essentials for a fun day out in Myrtle Beach. You can even use the extra space to carry beach chairs, umbrellas, and surfboards.
Protection from the Sun
Myrtle Beach has an abundance of sunshine, and it is essential to protect yourself from its harmful rays. Beach carts can help you with this by providing a mobile canopy.
You can buy a beach wagon that comes with a canopy, or you can make a DIY canopy using an old beach umbrella that can be easily attached to the wagon. The canopy will not only protect you from harmful sun rays but also keep your food and drinks safe from the scorching sun.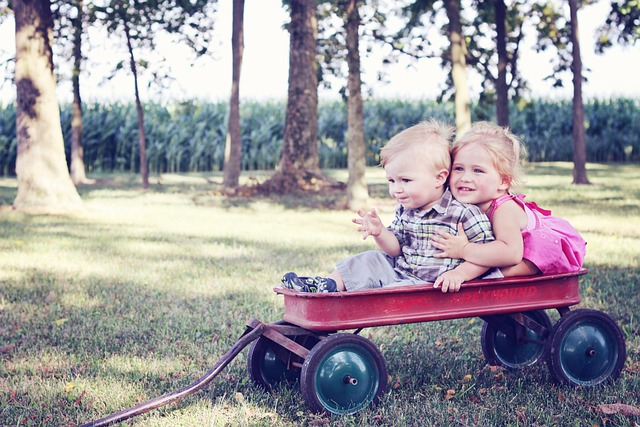 Great for Kids
If you are traveling with kids, then a beach wagon can be a lifesaver. Kids get tired quickly, and when you have to carry all their beach gear on top of them, it can be quite challenging.
A beach wagon can help your little ones to rest and relax while you transport everything on your beach trips. You can also turn the wagon into a makeshift bed by adding a pillow and some blankets, providing your kids with a cozy spot for a nap.
Easy to Maneuver
A beach wagon is easy to maneuver around on the beach, and you don't have to worry about leaving any gear behind. You can easily pull the wagon to transport everything at once. Almost all the wagons come with an adjustable handle that can be extended to your height, making it easier to pull.
The wheels are also built to handle unstable sandy terrain, so you won't have to struggle with pulling and pushing through the sand anymore. Most are also folding wagons, which make it easy to store in your care. Some even offer drink holders!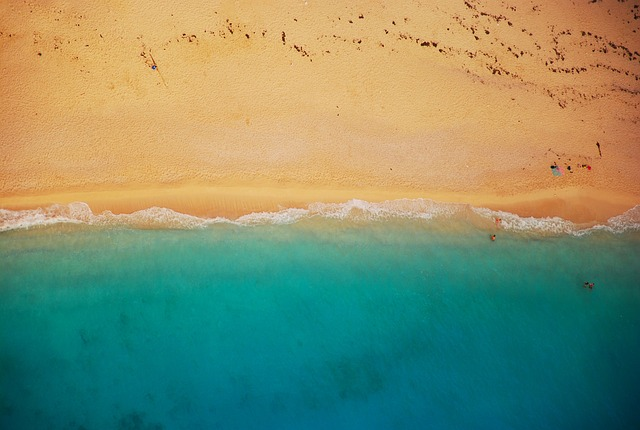 What Makes a Wagon Good for the Beach
Going to the beach is definitely one of the simplest yet most enjoyable things you can do with your family and friends. But while the beach is a great place to relax, have fun, and unwind, getting there can be a bit stressful and time-consuming.
This is where beach wagons come in. They make transporting your beach gear much easier and more convenient. However, not all wagons are created equal, and some are better suited for the beach. In this blog post, we'll take a closer look at what makes a wagon good for the beach.
Wide Rubber Wheels
It's important to look for a wagon with wide and sturdy wheel (or oversized wheels) that can handle different types of terrain.
A lot of beaches have uneven or soft terrain, and a wagon with narrow wheels will get stuck in the sand, making it harder for you to maneuver and carry everything you need. A good beach wagon should have wheels that are wide enough so that it won't tip over and navigate soft sand easily.
Capacity
The best beach wagon should have enough capacity to store all your beach essentials, like your oversized beach chair. Consider the size of your family and how much beach gear you usually bring with you. Are you carrying an infant car seat?
Look for a wagon that can accommodate folding chairs, umbrellas, towels, snacks, drinks, and other beach necessities, and maybe extra storage space for when you're walking the boardwalk. A wagon with sufficient capacity will help you avoid multiple trips to and from your car, making the process of setting up your spot on the beach much more efficient. Make sure the weight capacity is also large enough.
Durability
Given the harsh environment and wear and tear that comes with beach use, it's essential to find a wagon that is durable.
A wagon that is made from sturdy materials such as a steel frame or heavy-duty fabric will definitely last longer than other wagons made only of plastic. Look for one that can withstand the corrosive effects of saltwater, sand, and sun.
Portability
A good beach wagon should be easy to store and transport. Look for a wagon that folds up easily and doesn't take up too much space in your trunk.
A beach wagon that is lightweight and compact will also make it easier for you to carry around, especially if you have to walk a little bit to get to your spot on the beach.
Weatherproofing
Beach weather can be unpredictable, and you don't want your beach gear to get wet or ruined by sudden rain or a rogue wave. This is why you should look for a wagon that is weatherproof.
A wagon with a canopy or cover will protect your gear from rain or sun, ensuring that your beach items stay dry and safe. Consider getting a wagon with heavy duty polyester fabric.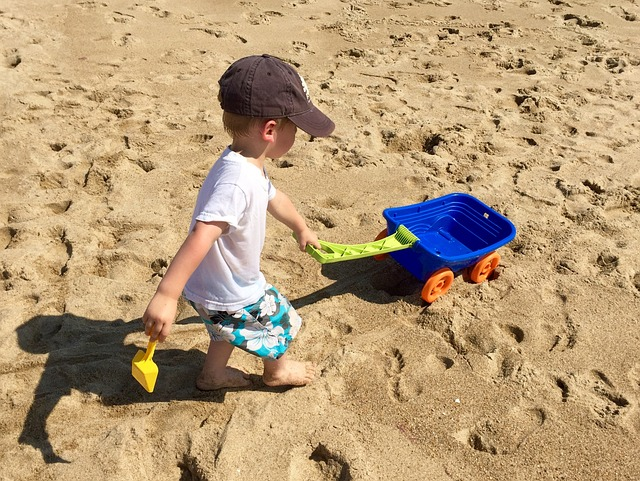 Types of Beach Wagons – Which One is Right for You?
Summer is the perfect season for outdoor adventures, and what better way to enjoy the beach than with a beach wagon? Beach wagons are essential for carrying all of your beach essentials, making your trip more comfortable and enjoyable.
They come in various styles, sizes, and features, so choosing the right beach wagon can be challenging. In this blog post, we will discuss the different types of beach wagons available and help you choose the right one for your next beach adventure.
Collapsible Utility Wagon
The typical beach wagon style is the collapsible utility wagon, which can easily be folded and stored in the trunk of your car.
It also offers ample space for every beach essential, including beach chairs, umbrellas, towels, and snacks. The foldable design makes it convenient to use, as it can be easily assembled and disassembled. The best part is that they offer excellent value for their price.
Canopy Beach Wagons
If you're looking for something that provides shade from the sun while you relax, the canopy beach wagon is the perfect choice. Its canopy provides ample protection from heat or sunburn, and the wagon's sturdy build can carry up to 150lbs of beach supplies.
It also features larger wheels, making it easy to maneuver on the sandy beach terrain. The canopy beach wagon is ideal if you want to spend more time outdoors comfortably.
Wooden Beach Wagons
Are you looking for something to fit in with the beach's natural surroundings? The wooden beach wagon is a great option. It has a more sophisticated look, and it's made for those looking for something more elegant and stylish.
It's perfect for carrying all of your supplies in style, from beach blankets to towels and sunscreen. Wooden wagons come in different sizes and designs at affordable prices, and they're sure to turn heads on the beach.
All-Terrain Heavy Duty Beach Wagon
Suppose you're worried about the sandy terrain affecting the wagon's ability to move reliably on the beach. In that case, an all-terrain beach wagon is perfect for you.
These robust wagons typically have large wheels that can navigate through rough terrain without getting stuck in the sand. They are built for heavy use, providing maximum strength and durability, and offer excellent features such as cup holders, mesh storage pockets, and comfortable handles.
Kids Beach Wagon
Children are not left out in the world of beach wagons. With a variety of models designed with kids in mind, these wagons offer ample space for toys, snacks, and extra clothing for their day at the beach.
Plus they have seat belts to keep your kids safe. They come in various decorative styles and can be pushed or pulled by parents or kids themselves.
Double Decker Wagon
The beach is the perfect vacation spot to relax and soak up the sun. However, dragging all of your beach gear through the sand can be a hassle. That's why a double decker wagon could be the perfect solution to your beach woes. With its two levels, you can easily fit everything you need for a day in the sun without having to make multiple trips back to the car.
Plus, the elevated bottom layer helps prevent your items from getting wet or sandy. Consider investing in a double decker wagon for your next beach trip and enjoy a stress-free day soaking up the rays.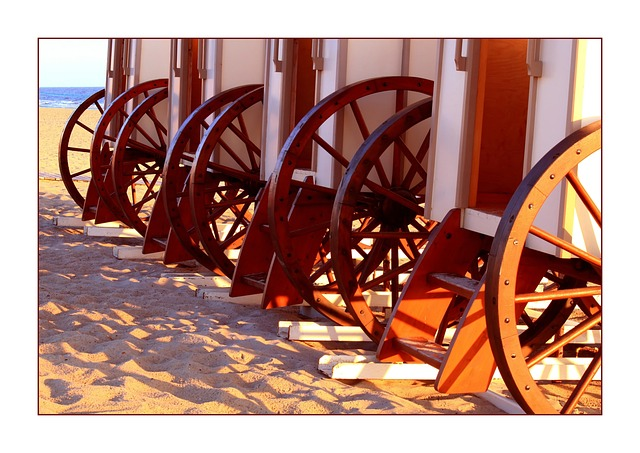 5 Best Beach Wagon Options For You
Beau Jardin Folding Wagon
Macsports Wagon Classic
Gorilla Carts
Veer Cruiser
Sekey Classic Folding Wagon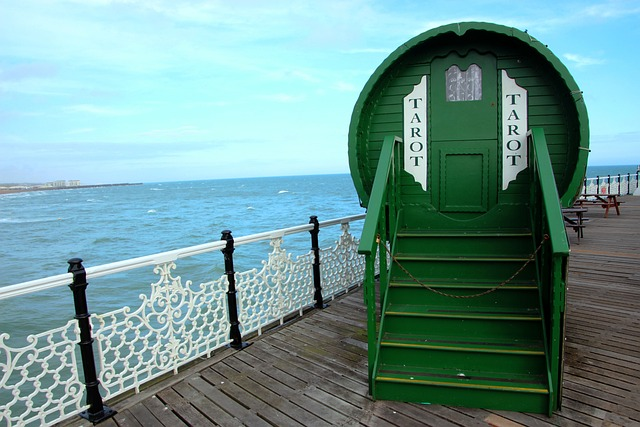 Conclusion
These are some of the top reasons why you need a beach wagon while visiting Myrtle Beach. A wagon can provide you with numerous benefits, including convenience, extra space, sun protection, good for kids, and easy maneuverability.
So, if you're planning a trip to Myrtle Beach, get yourself a beach wagon and enjoy hassle-free beach outings.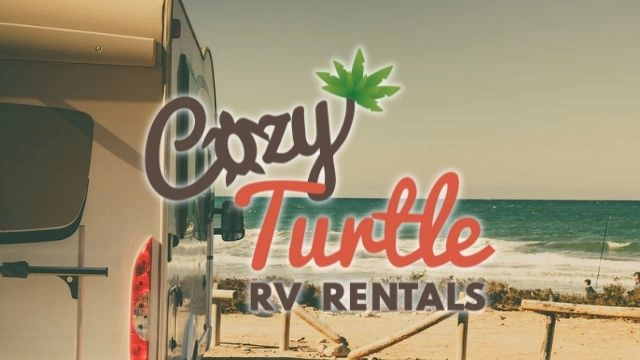 Cozy Turtle RV Rentals
Pack up your beach gear and load it all into your trusty beach wagon because you're headed to Myrtle Beach! But why just settle for any old place to stay when you could rest your head at Cozy Turtle RV Rentals? Our cozy and comfortable rentals are sure to make you feel right at home.
Not only will you be able to enjoy all the fun and sun of Myrtle Beach, but you'll also have a tranquil and relaxing space to retreat to after a long day of exploring the area. Come make memories with us at Cozy Turtle RV Rentals.