Summer is almost over, but that doesn't mean your trips to the beach have to be! One of the best ways to spend your day is to head to the beach. Whether it's a solo trip or family outing, the beach is a perfect place to spend time outdoors.
While planning for a day out, most people remember sunblock, hats, towels, and sunglasses, to name a few. However, many of us forget the one most essential item – beach chairs! In this blog, we'll discuss why beach chairs are a crucial accessory to have for a day at the beach.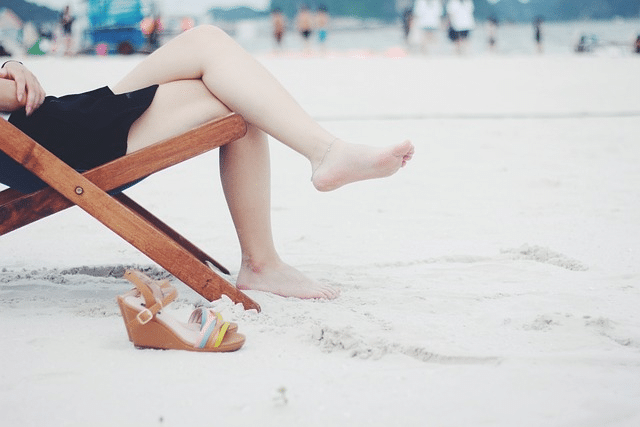 Comfort in a Beach Chair
A comfortable beach chair can make all the difference between a relaxing and a stressful day at the beach. Whether you're sunbathing, reading a book or merely soaking in the sights, having a place to sit will offer you comfort throughout the day.
When you don't have a chair, you'll have to use a towel or sit on the sandy ground, which can be painful and uncomfortable. You'll also have nowhere to keep your things while playing in the water or taking a walk.
Relaxation: Folding Chair Style
Beach chairs are designed to allow you to relax and recline in the sun, most chairs have four reclining positions. They come with various settings and positions that enable you to sit upright or lie down, depending on your preference.
These chairs are also built low to the ground, allowing you to dip your feet into the water while still in a comfortable position. If you enjoy taking a nap, a beach chair is a perfect solution to do so, as most of them have a sun shade. You won't have to worry about the strong sun rays and can relax in the shade.
Convenience is One of The Best Beach Supplies
Beach chairs are easy to pack and carry and won't add much weight to your beach gear. They're also easy to set up as most of them are foldable and do not require any tools.
Some chairs even feature a built-in canopy or cup holders, which adds value and convenience to your day out. You can keep your drinks or snacks close by and prevent sand from entering your belongings.
Socialization During Your Beach Day
If you're at the beach with family or friends, a beach chair can help create a cozy and comfortable hangout place. You can enjoy each other's company and have conversations while sitting in a relaxed position.
Instead of having to relocate from your sandy spot every time you want to speak to someone, you can create your spot in the sand with your beach chairs.
The Best Beach Chairs Offer Protection
Lastly, beach chairs can offer you protection from the sun and sand. The sun's rays can be harmful to your skin, and long exposure can lead to skin damage or sunburns.
Beach Chairs mitigate this risk by providing shade and allow you to apply sunblock without worrying about it being washed away by the water. Beach chairs also keep you away from the hot sand, which is an added protection measure.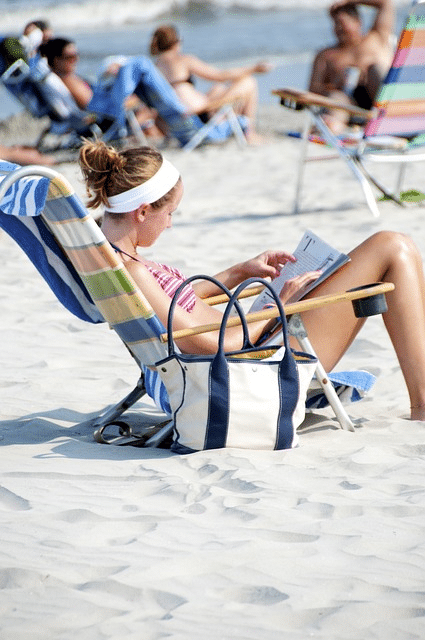 The Ultimate Guide to Choosing the Best Beach Chair for Your Outdoor Escape
The warm sun, the tranquil sound of the crashing waves, the salty breeze, and the breathtaking view – oh, the joys of spending a glorious day at the beach! There is simply nothing better than easing up, tanning, and sipping on a delicious drink, all while lounging on a comfortable beach chair.
But with so many options available, choosing the best beach chair is not always an easy task. To help you make an informed decision, we've compiled this handy guide about what to look for in the perfect beach chair.
Portability
One of the most crucial factors to consider when selecting a beach chair is how portable it is. As your chair will likely have to travel to and from the beach, you will want to make sure that it's as lightweight and easily foldable as possible.
A chair with shoulder straps or a carrying case is also an excellent idea, as it will free up your hands so you can carry your beach bag, cooler, and other essentials.
Comfort
Comfort is subjective, and every person has different needs and preferences when it comes to beach chairs. Some people prefer the firmer seat and back support provided by low-slung chairs with metal frames and polyester or cotton fabric.
Others opt for the extra padding offered by chairs with built-in cushions, which are often made of durable and breathable materials like mesh or quick-drying polyester. Be sure to try out different chairs before making a decision to find the right fit for you.
Durability
When it comes to outdoor furniture, durability is essential. After all, you don't want your beach chair to give out halfway through the day, leaving you stranded on the sand.
Look for chairs made of sturdy materials like aluminum, steel, or high-quality plastic that can hold up to the sun, sand and frequent use. Additionally, check whether the chair has rust-resistant coatings or water-repellent fabric that can withstand the effects of salt, water, and sand exposure.
Additional Features
Some beach chairs come with extra features to make your day at the beach more enjoyable. For example, cup holders are a useful addition that allows you to keep your drink within easy reach.
Umbrella stands and sunshades can help protect you from the sun's rays, while reclining and adjustable chairs can provide optimal relaxation. Keep in mind that these features may impact the weight and size of your chair, so be sure to prioritize what's most important to you.
Style and Design
Finally, consider the chair's style and design as part of your decision-making process. While not as crucial as comfort, durability, and portability, the look and aesthetics of your chair can go a long way to enhance your overall beach experience.
Choose a chair that suits your personality and preferences, whether that's a classic folding chair, a trendy sling chair, a chaise lounge or a beach lounger.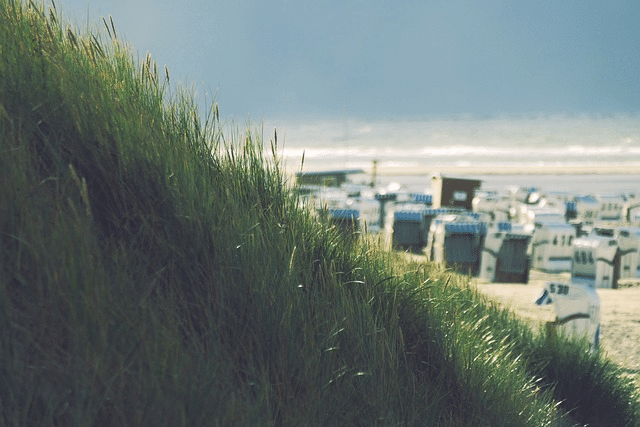 Top 5 Best Beach Chairs for Maximum Comfort and Relaxation
Summer is all about spending quality time outdoors and soaking up the sun. But, to truly enjoy your beach day, you need to have the right gear, and that includes a good beach chair. With so many options available, it can be overwhelming to choose the right one. But, worry not! In this blog post, we have rounded up the top 5 best beach chairs that offer maximum comfort and relaxation.
Tommy Bahama Backpack Cooler Beach Chair
This portable chair offers more than just comfort, it comes with a built-in insulated cooler pouch, making it perfect for long days at the beach. It has an adjustable carry strap for easy carrying and is made of durable materials. You can recline the chair to five different positions, and it includes a neck pillow and an adjustable pillow for ultimate comfort. This might be the best beach chair.
Rio Beach Classic Folding Beach Chair
This chair is perfect for those who want a traditional looking beach chair. It's made of high-quality steel and has a weight capacity of up to 250lbs. It comes with a cup holder and an adjustable pillow for added comfort. The seat is slightly tilted to help you relax and features solid hardwood armrests.
Ostrich Deluxe Padded Beach Chair
If you want a chair that offers maximum comfort, look no further than the Ostrich Deluxe Padded Beach Chair. The seat features a 5-position adjustable headrest and a footrest, which can also be adjusted to 3 different positions. The chair is lightweight, making it easy to carry, and it comes with a cup holder.
Sport-Brella Recliner Beach Chair
This is the perfect beach chair for those who love to spend long hours in the sun. The chair comes with a detachable umbrella that provides UPF 50+ protection from the sun. It also features a built-in insulated pocket that can hold up to four drinks. The chair is recliner and has five reclining positions for maximum comfort.
Kijaro Dual Lock Portable Beach Chair
The Kijaro Dual Lock Portable Beach Chair features a patented dual-lock technology that ensures it remains in place even when carrying it around. The chair comes with a detachable headrest and a cup holder. The seat is made of breathable mesh fabric that keeps you cool.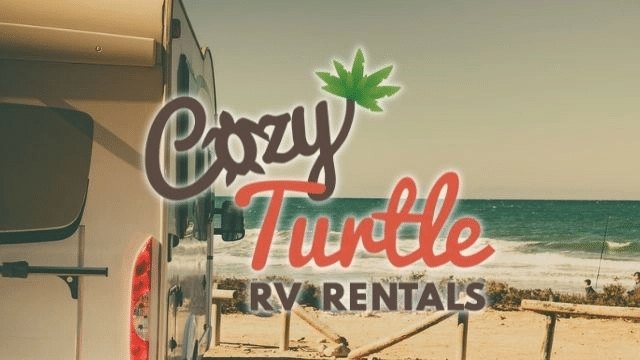 Cozy Turtle RV Rentals
Are you looking for a unique way to experience Myrtle Beach? Look no further than Cozy Turtle RV Rentals! Our team is dedicated to providing you with the perfect vehicle for your adventure, whether you're planning a family vacation or a solo excursion.
Imagine waking up to the sound of the crashing waves, stepping outside the door of your RV and feeling the salty ocean breeze on your skin. With our high-quality RVs, you can experience all the beauty of Myrtle Beach in style and comfort. So what are you waiting for? Book your RV rental today and let us help you create memories that will last a lifetime.
Conclusion
In conclusion, beach chairs are a must-have accessory for anyone heading to the beach. They offer comfort, relaxation, convenience, socialization, and protection from the sun and sand.
When you have a beach chair, you'll have an enjoyable and stress-free day at the beach. So, don't forget to pack your beach chairs when you head out for a beach trip this fall. Happy beaching!