Looking for an exciting family adventure? Look no further than the Myrtle Beach Ripley's Aquarium! Located in South Carolina, the Myrtle Beach Aquarium offers an array of interactive activities that will keep your entire family entertained. There are plenty of opportunities to view incredible marine life, explore fascinating exhibits, and learn something new. Let's take a look at the exciting activities that you can find at the aquarium.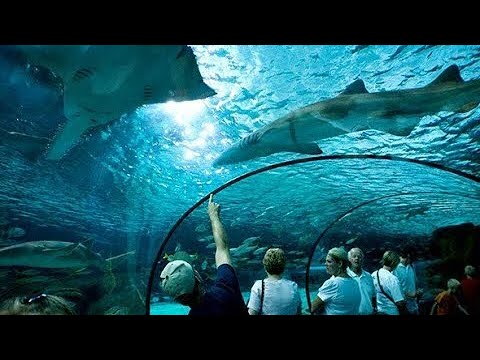 Interactive Exhibits
Ripley's Aquarium of Myrtle Beach has a number of interactive exhibits that are perfect for all ages. For example, "Touch Tank" is a hands-on exhibit where visitors can reach into shallow tanks and touch sea stars, horseshoe crabs, sea cucumbers, and other creatures. This exhibit provides an up-close and personal experience with some of the most interesting marine animals in the world. Additionally, there are also numerous exhibits featuring large tanks with colorful fish and other aquatic creatures such as sharks and stingrays. These interactive exhibits provide an amazing opportunity to see these animals up close and personal.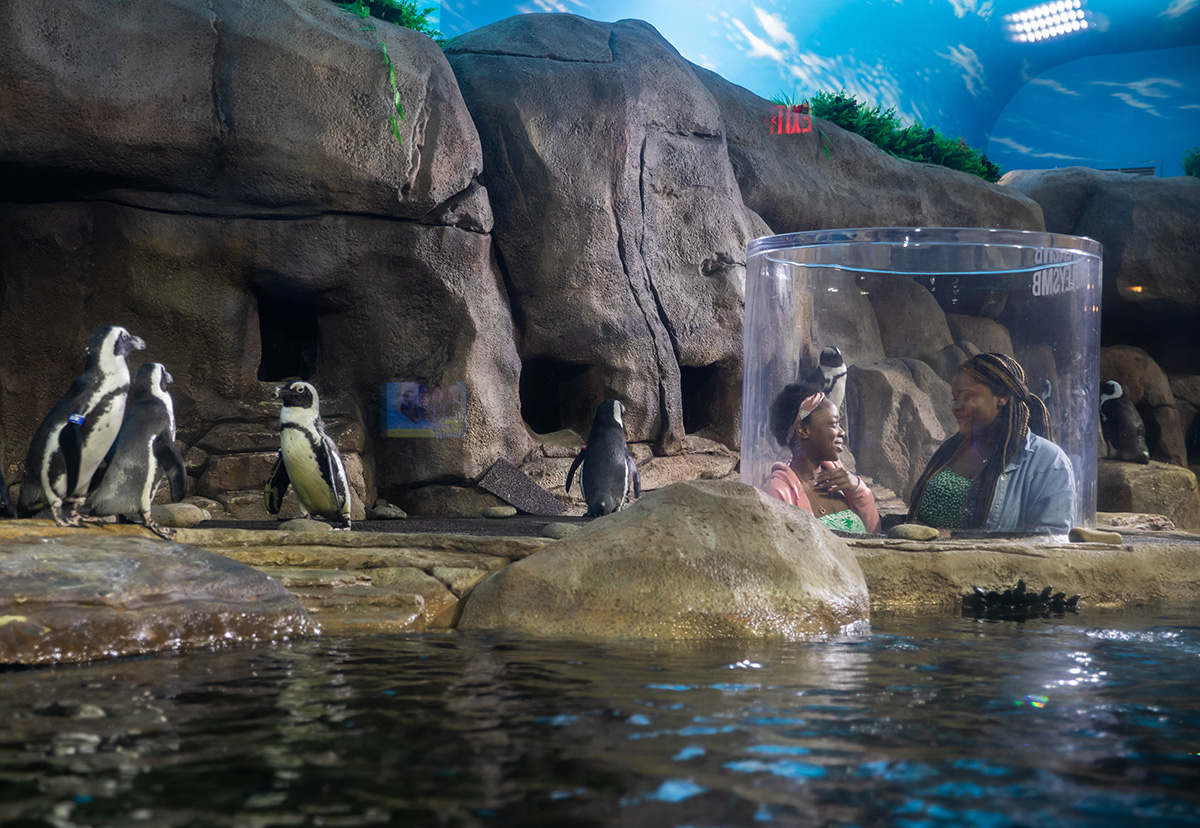 Educational Programming
In addition to providing wonderful opportunities to observe marine life up close, the aquarium also offers educational programming for both adults and children. The aquarium offers daily educational programs that teach about ocean conservation as well as activities such as scavenger hunts and craft projects. These unique programs help foster appreciation for our oceans while teaching important lessons about ocean life. Additionally, there are classes available for those interested in learning more about marine life or getting certified in scuba diving or snorkeling.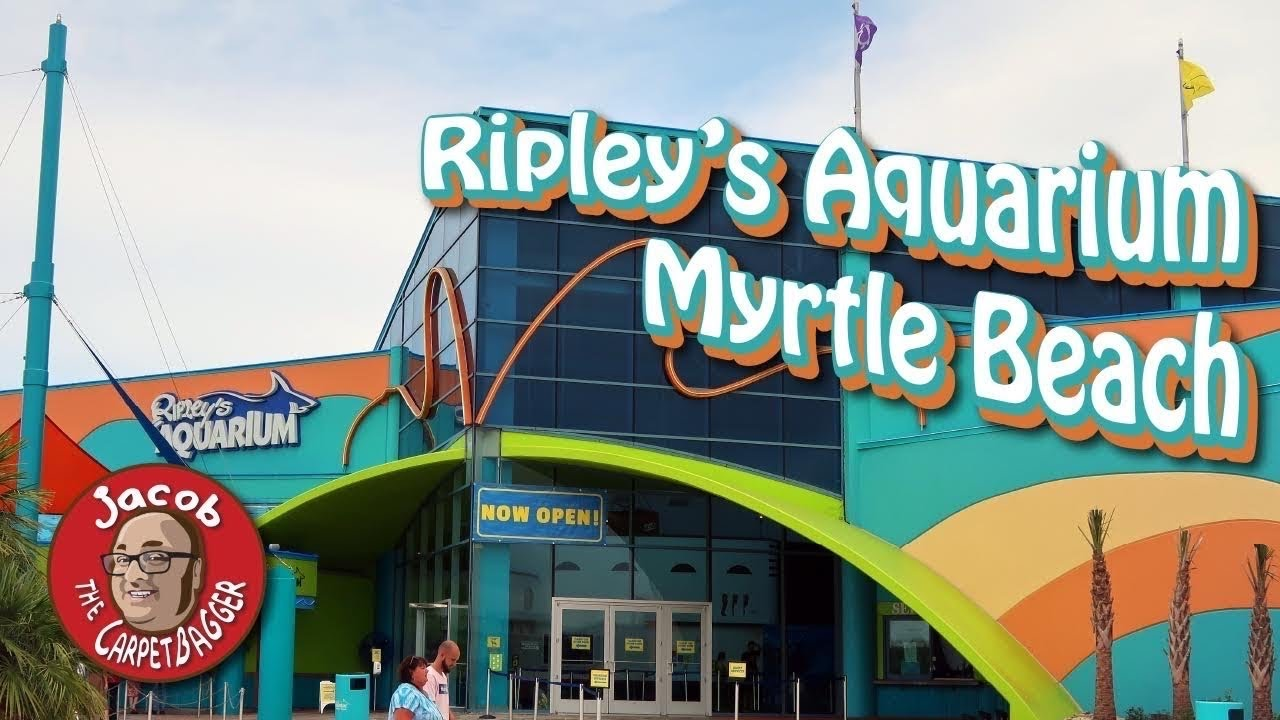 Special Events
Ripley's Aquarium is also known for its special events which vary throughout the year but typically feature live music performances, workshops on ocean safety or conservation efforts, film screenings, lectures by experts on oceanic topics and more! There are plenty of fun events throughout the year that everyone can enjoy so be sure to check out their website often to stay up to date on what events they have coming up!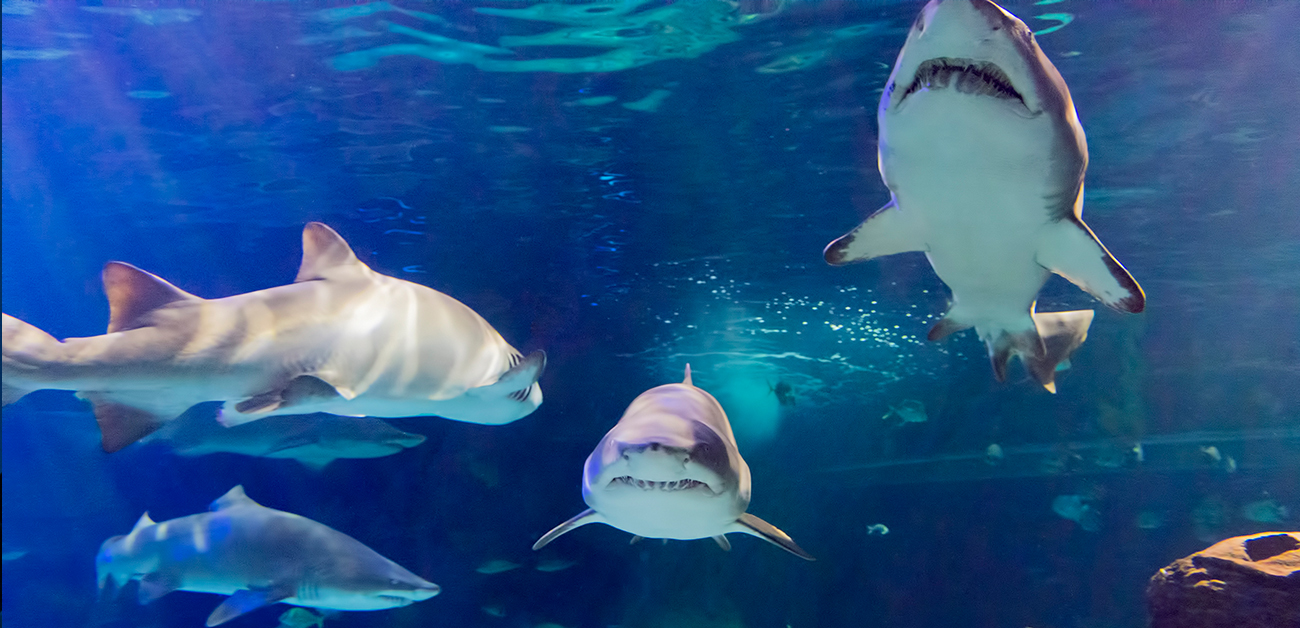 Attractions You Must See
If you're headed to the Ripley's Aquarium, make sure you give yourself enough time to check out all the exhibits. Honestly, give yourself the entire day, because there's so much to see and do! No matter how much time you spend at each exhibit, you're guaranteed to have a great experience!
Rio Amazon
Uncover a world of ancient treasures in the richest biosphere on Earth – Rio Amazon. Journey through time and explore these lush rainforests, some having endured millions of years! Encounter fascinating creatures like stingrays with armor-like scales, poison dart frogs with vibrant colors, giant catfish known as 'living fossils' , plus much more — an adventure that will transport you to another realm!
Planet Jellies
Journey to a magical realm of the sea and explore the mesmerizing beauty of Planet Jellies! Find yourself surrounded by thousands of enchanting jellies, illuminated in an ever-changing rainbow display. Traverse through Ripley's Aquarium in Myrtle Beach and uncover some incredible creatures from Earth's vast underwater universe.
Friendship Flats
Let your adventure take you underwater in Friendship Flats with a unique interactive experience. Reach out and explore the smooth skin of these beautiful sting rays, who glide peacefully through the shallow waters of this lagoon. Feel free to touch them – but be mindful that they have strong jaws in their mouths so it's best to keep contact on top!
Rainbow Rock
Discover the hidden gem of the Indo-Pacific Ocean by visiting the Rainbow Rock exhibit! This vibrant coral reef teems with thousands of exotic and brilliantly colored fish, which you can observe from a range of tropical island perspectives. Explore this delicate yet captivating ecosystem for an unforgettable experience!
Dangerous Reef
Take a dive into Dangerous Reef and explore an underwater wonderland like no other! Witness thousands of colorful fish in their natural habitat, gliding along a 340-foot long glidepath. Come face to face with incredible sea creatures such as tarpons, sawfish and even the intimidating sharks – all while feeling like you are actually swimming alongside them! Ripley's Aquarium of Myrtle Beach offers this once-in-a lifetime experience that will leave you enchanted by their amazing ocean life.
Living Gallery
Dive into the Living Gallery and explore a beautiful underwater world. From vivid colored Pacific giant octopi to majestic weedy sea dragons, there's something captivating waiting in the depths for all marine life lovers! Get an up close look at some of nature's most amazing creatures like hammer corals, brain corals that depend on sunlight for nutrition and more – making coral reefs a kaleidoscopic oasis full of vibrant life. You may even get to see a sea turtle!
Ray Bay
Visitors to the Aquarium can be enthralled by majestic stingrays gliding through the water like birds in flight in Ray Bay. Drawing nearer they will see these gentle giants being hand-fed from divers and have an opportunity to get up close with them, so you can touch sting rays! Touch their smooth surfaces without fear of harm – a rare experience for such an intimidating creature!
Penguin Playhouse
Check out the Penguin Playhouse while visiting the Ripley's Aquarium of Myrtle Beach. This is one of their most popular attractions. There is even a penguin parade and a live cam of the penguin playhouse so you can see this awesome species when you're not able to visit the aquarium of Myrtle Beach!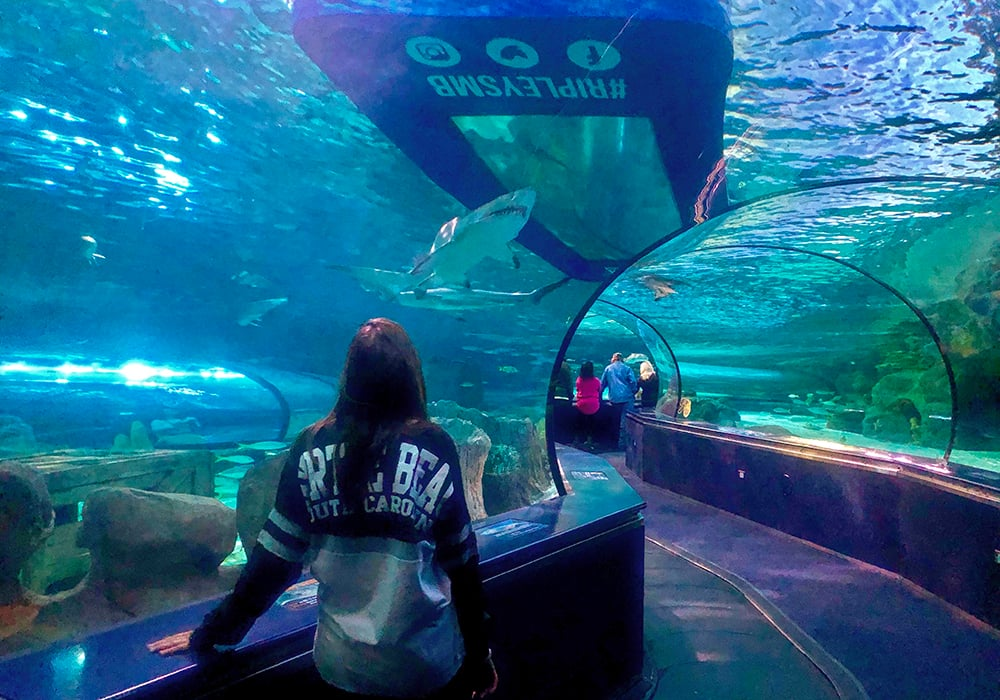 Special Events At The Aquarium of Myrtle Beach
The Ripley's Aquarium is home to many special events throughout the year, making it a great way to experience the wonders of the aquatic world. There's always something happening at the Ripley's Aquarium. With close up views of some of the most unique species in our oceans, guests can get up close and personal with all types of aquatic life. Plus, by attending one of these special events, visitors have an opportunity to support conservation efforts that are ongoing within this vibrant ecosystem. So why not explore what the Aquarium has to offer? You won't regret it! Here's a list of events going on you may want to check out.
Jr. Aquarist Camp
Are you curious about the aquatic world? Come join them and explore their "jaw-some" Aquarium, where you'll have a chance to rub elbows with exotic fish, sharks, penguins and more! You won't just be seeing these amazing creatures up close – they'll teach you all the essential facts of ocean life. From special zoo practices to understanding how an aquarium works – if it has anything to do with marine animals this camp is for you! Plus: Become initiated into ray society by taking part in a truly unique swim experience. All that's missing now is YOU!
Father Daughter Dance
Experience the magic of family time at this special semi-formal event for fathers and father figures! Spend quality moments with your little lady making memories to last a lifetime. From dancing together under enchanting music, wearing corsages in celebration, painting faces into works of art or trying their luck at games – these extraordinary experiences will surely create lasting smiles on everyone involved. And top it all off by enjoying delicious refreshments and admission tickets to the Aquarium afterwards!
Pancakes & Penguins
Start your day with an unforgettable experience! Join Norman the Penguin and his aquatic friends for Pancakes & Penguins at the Aquarium. Enjoy a scrumptious breakfast, meet our African penguins up close in their Playhouse habitat, snap pictures to take home as souvenirs – plus receive a special craft gift too! Hurry though; space is limited so make sure you reserve your spot today for this monthly unique adventure.
Splash of Love – Valentine's Dinner
Immerse yourself and your loved one in a romantic evening of magic at their Splash of Love Valentine's Dinner. Uncover the enchantment that awaits after hours as you settle into this intimate, relaxing atmosphere for an unforgettable four-course dinner sure to make a lasting splash. Reserve now; seating is limited!
Sensory Friendly
Ripley's Aquarium is excited to be teaming up with Champion Autism Network for monthly Sensory Friendly Events! Stop by the event table and pick up a Selfie Scavenger Hunt. Also, enjoy lower sound levels throughout the galleries, brighter house lights where possible, as well as an enjoyable non-moving sidewalk in Dangerous Reef during special hours. Noise canceling headphones are available upon request – so come prepared to explore our underwater wonders!
Breakfast with A Mermaid
Get your fish tails wagging with this mermaid show! Come and experience the enchanting undersea world of Breakfast with a Mermaid. Treat yourself to a hot breakfast, explore the Aquarium before other guests arrive, meet an actual mermaid in person and take home some amazing memories! Top it off with complimentary photos for keepsakes as well as custom made mermaid-themed crafts – this is one event you won't want to miss out on.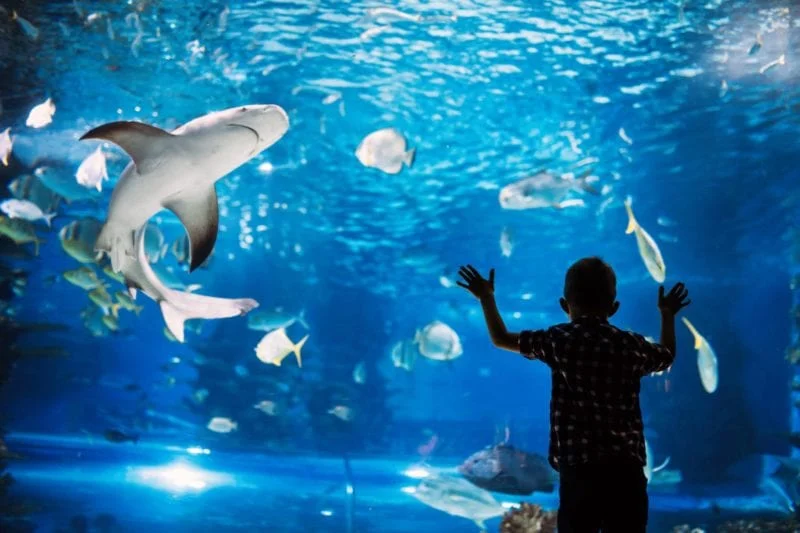 Sleep With Shark Under The Shark Tunnel
Join them for an unforgettable night of adventure! Test your bravery as you explore the depths of our Dangerous Reef, seeking out its toothy denizens – sharks. Hunt for sea treasures with a scavenger hunt and feast on snacks along the way before setting up camp beneath twinkling stars that illuminate this underwater world. In the morning enjoy a light breakfast after spending time learning all there is to know about these mysterious yet majestic creatures.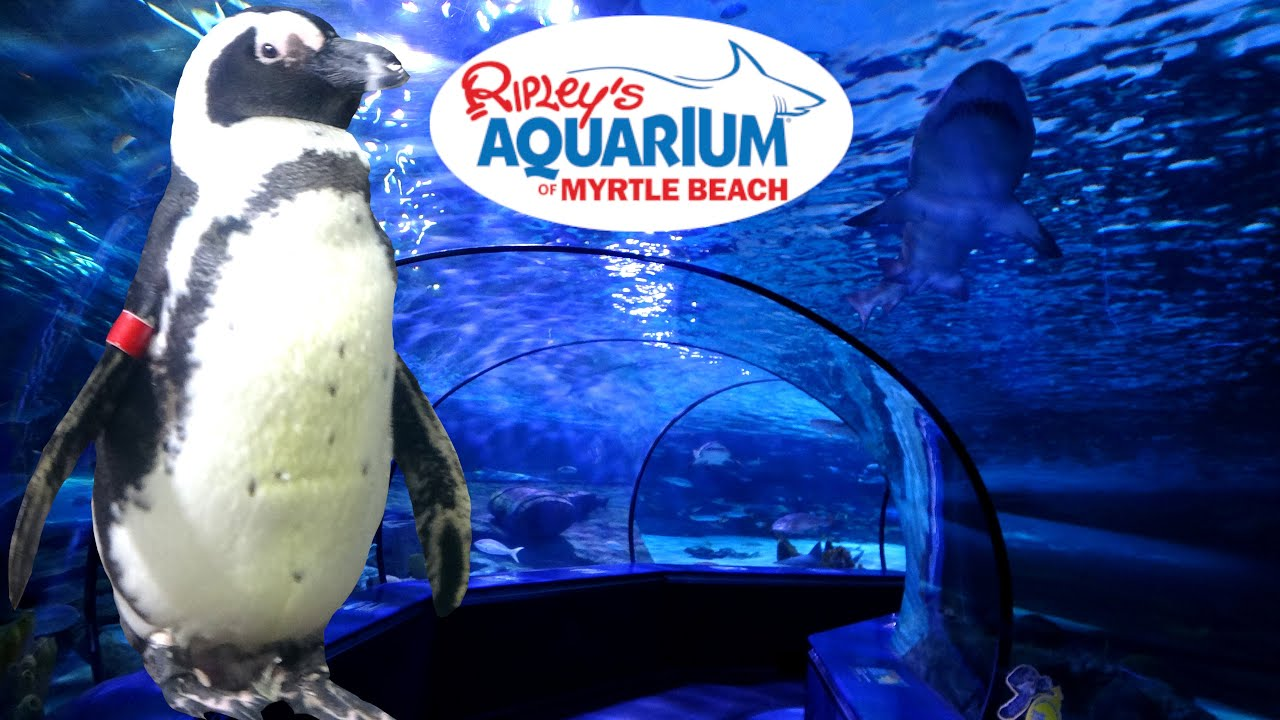 PJ Party With The Penguins In The Penguin Playhouse
Join them for a one-of-a-kind experience — an overnight adventure with our beloved South African Penguins! Take part in a scavenger hunt and enjoy tasty snacks before settling down to sleep under the stars next to the penguin exhibit. Awake refreshed, then refuel on breakfast before waddling off into your day's journey. Don't miss out – book now and discover what these fascinating creatures get up to once night falls!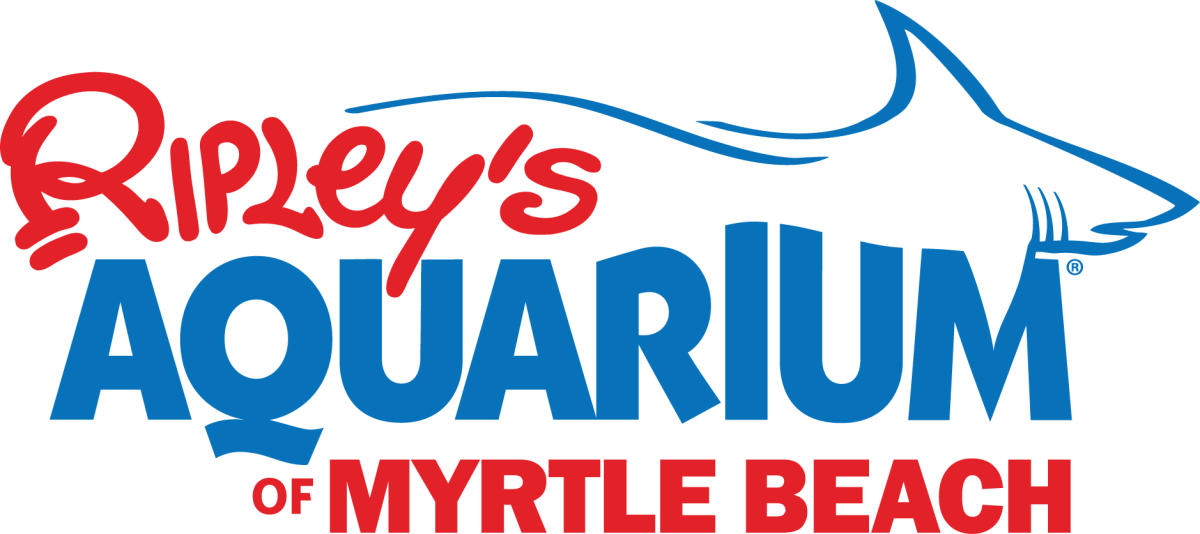 Tickets To The Ripley's Aquarium
If you're coming to the Myrtle Beach area, and want to explore the shark tank and all the poisonous predators that Ripley's aquarium has to offer, get your tickets now. Ripley's Aquarium of Myrtle Beach open daily from 9 am to 6pm.
They offer discount packages to other Ripley's attractions in the area as well, so you'll be able to have a fun filled family enjoyed vacation for a discounted price! You can event get an annual pass if you want to go multiple times. If you're a military service member, you'll be able to get a military discount of 30% for you and up to 4 guests. Get your tickets now.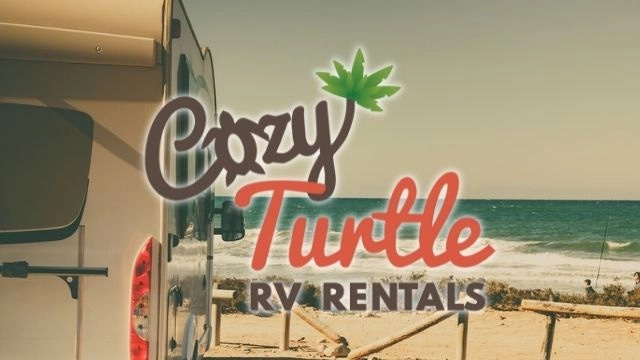 Looking For A Place To Stay?
What are you waiting for? Get packing and come on down to sunny, beautiful Myrtle Beach and visit on of the best aquariums in the country. And when you do, make sure to rent your RV from Cozy Turtle. We've got the best prices and the friendliest staff around. Plus you'll have more fun staying at a beach campground location! So give us a call today or book online now. We can't wait to welcome you to our little slice of paradise here at Cozy Turtle RV Rentals.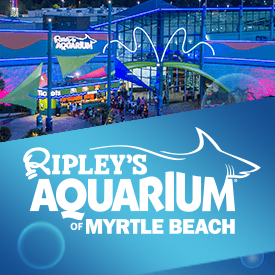 Conclusion
Ripley's Aquarium of Myrtle Beach is a great place to spend some quality time with your family while exploring fascinating underwater creatures from around the world! With its wide range of interactive exhibits and educational programming options, you're sure to have a fun-filled day at this popular South Carolina attraction. So why not plan a trip today? You won't regret it!