Camping in the summer holidays is an ideal way to relax because it allows you to enjoy the outdoor experience and spend time with family and friends.
However, some people who want to try camping for the first time may feel a bit intimidated by the requirements. Charleston KOA Holiday campground is the perfect place for first-time campers because it has plenty of amenities and activities to keep everyone happy.
In this guide, we'll discuss Charleston KOA Holiday campground and some of the things that make it a great choice for families and individuals looking to explore the great outdoors this summer.
Facts About Charleston KOA Holiday – Ladson RV Campground
The Charleston KOA Holiday RV site is located at Ladson, SC, 29456, U.S. Highway 78. This campground is one of the most popular RV sites in Charleston, South Carolina for the following reasons :
Member Of The KOA Group
Charleston KOA Holiday campground is a member of the Kampgrounds of America, Inc group, one of the world's largest systems of privately-owned campgrounds with over 500 locations across North America. The KOA group offers its members a variety of benefits and services that make camping more convenient and enjoyable.
Convenient Location
The Charleston KOA Holiday RV campground is only a 20-minute drive from Charleston. This makes it easy and convenient for RV campers who want to explore Charleston and its surrounding areas. Charleston is famous for its history and attractions like the Charleston Tea Plantation, Fort Sumter National Monument, and the Charleston Museum.
Decades Of Experience
KOA has existed since the 1960s and has provided families and friends with memories that last a lifetime. Charleston KOA Holiday RV campground takes pride in its long history of providing excellent customer service to its guests.
Awesome Lake Views
Charleston KOA Holiday RV campground offers its guests an opportunity to experience the beauty of nature with stunning lake views. The Charleston KOA Holiday RV campground is close the Lake Aire, a 35-acre lake that provides the perfect place to relax and enjoy the outdoors.
Affordable Rates
Another fantastic fact about KOA Holiday campgrounds is that they offer affordable rates for everyone, whether you are staying for a night or longer. Camping in urban areas is usually expensive, but Charleston KOA camp is relatively cheaper. Campers should expect to pay about $75 for a night at the KOA patio sites, while regular 50-amp, Deluxe cabins with full hookup sites might run closer to $90 at the Charleston KOA campground.
Pets Allowed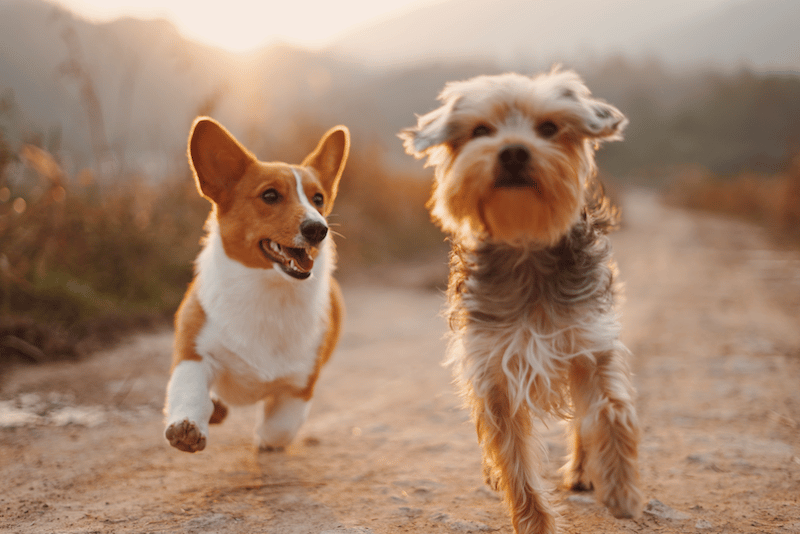 Charleston KOA Holiday RV campground is a pet-friendly campground, and they even offer a K9 area and a fenced-in dog park where your furry friends can play. However, pets are not allowed on the beach or in the water areas of Charleston KOA for safety reasons. Also, there are a few pet breed restrictions on dogs like Pitbulls, Staffordshire Terriers, and American Bulldogs. Other than that, the Charleston KOA Holiday RV campground is a great place to bring your pets and have some quality time with them.
Amenities & Facilities At Charleston KOA Holiday RV Campground
Now that you know some facts about Charleston KOA RV campground, it's time to talk about the amenities and facilities they offer to their guests:
Kamping Kitchen
The kamping kitchen is one awesome amenity this campground offers. It is fully equipped with all the cooking utensils, dishware, and appliances you need. You can find a stove, oven, microwave, fridge, and even a coffee maker in the kitchen.
The Kamping kitchen also has an outdoor grill and a picnic table for those who love to barbecue. It is the perfect way to save money on food while camping.
Laundry Facilities
Charleston KOA Holiday RV campground also has laundry facilities on-site. These facilities are spotless and well-maintained.
Restrooms & Showers
The Charleston KOA Holiday RV campground has clean and well-maintained restrooms and showers.
Unlimited WiFi
The campground has an optic fiber network that provides guests with unlimited WiFi. All you need to do is bring your routers or modems. You can also access the internet anywhere in the Charleston KOA Holiday RV campground.
Cabins
This campground has deluxe cabins with full baths, kitchens, and bedrooms that accommodate up to six people. The cabins have air conditioning, heat, and a porch with rocking chairs. If you want to experience camping in comfort, then the Charleston KOA Holiday RV campground is the perfect place for you.
Swimming Pool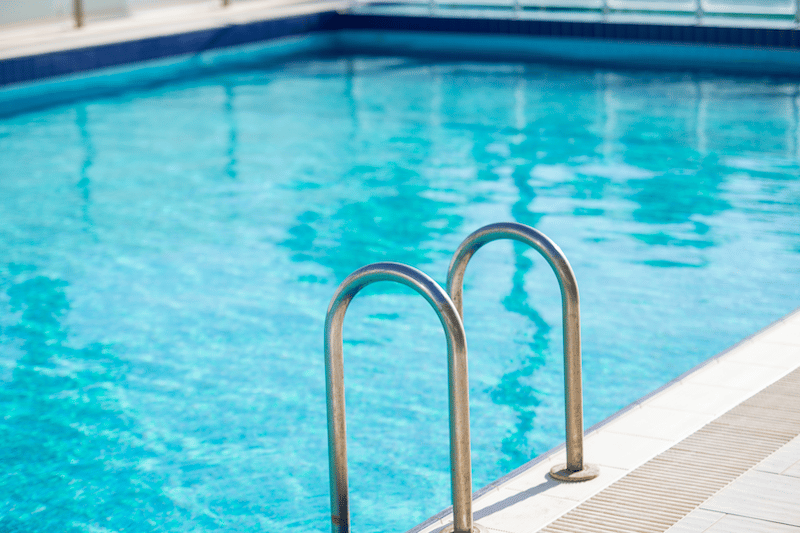 The Charleston KOA Holiday RV campground also has a swimming pool for those who want to take a dip and cool off.
Large Halls
The Landson KOA Holiday RV campground also has large halls that can accommodate many people. The group meeting facilities are perfect for weddings, receptions, meetings, and other events.
Propane Station
The Charleston KOA Holiday campground has a propane station where you can fill up your tanks.
Playground And Basketball Court
There is a spacious playground for kids and a basketball court for those who want to play some hoops.
RV Sites
Charleston KOA Holiday RV campground offers pull-thru RV sites for RV trucks. You'll enjoy the outdoor experience with upgraded RV Sites with KOA Patio ® and Deluxe Cabins with full baths for camping in comfort.
There are many more amenities and facilities offered at the Charleston KOA Holiday RV campground. These are just some of the most important ones.
Activities And Attractions At Charleston KOA Holiday RV Campground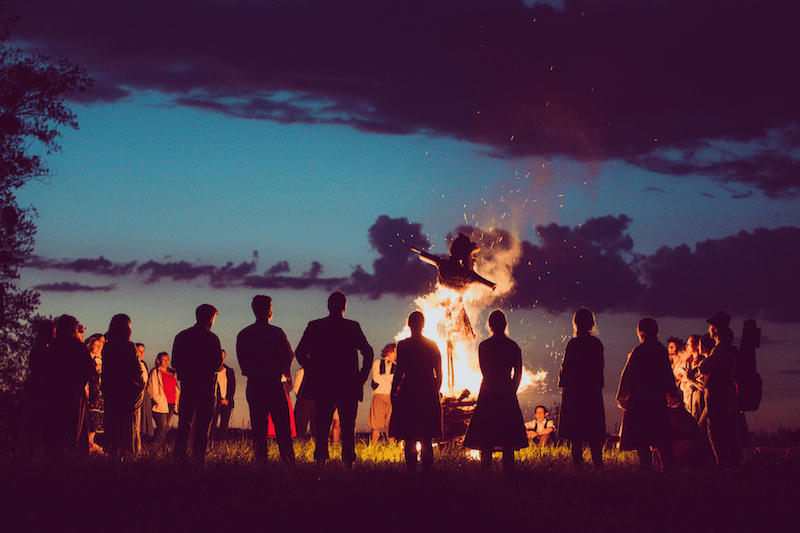 This campground offers many activities and attractions for its guests. Some of the most popular ones are:
Fishing
If you love fishing, then you will be happy to know that the Charleston KOA Holiday RV campground has a private fishing pier where you can fish. The pier is located on the Ashley River and is stocked with bass, catfish, and bream. You can also bring your boat and launch it from the pier.
Tour Charleston
Charleston is just a short drive from the Charleston KOA Holiday RV campground. Charleston is a beautiful and historic city with many things to see and do. You can take a horse-drawn carriage ride, visit the Charleston Museum, or take a walk through one of the many parks in the city.
Also, you can visit Fort Sumter, where the Civil War started, or take a Charleston harbor cruise. You can also tour the Charles Towne Landing, Magnolia Plantation & Garden, Charleston Aquarium, the Patriot's Point (The Naval & Maritime Museum), and Cypress Swamp.
Go To The Beach
There are also many beaches nearby that you can visit while staying at the Charleston KOA Holiday RV campground. Some of the most popular ones include Folly Beach, Sullivan's Island, Edisto Beach, and Isle of Palms.
Downtown Charleston
If you want to experience the nightlife in Charleston, then you should head downtown. Downtown Charleston is full of bars, clubs, and restaurants. You will also find many shops and boutiques in the area.
Hiking
The campground has natural trails that are perfect for hiking and exploring. You can bring your bikes and ride them on the trails.
Sporting Activities
You can play basketball, golf, biking, or tennis at the Charleston KOA Holiday RV campground.
Camp Fire Rings
The fire pit is the perfect place to gather and roast marshmallows in the evening.
As you can see, there are many things to make your stay memorable at the Charleston KOA Holiday RV campground. Plus, you'll have a pleasurable time with all of the amenities and facilities that the campground has to offer. This is an ideal place to relax and bring your family for a big weekend getaway.
Reviews From Guests
Here are what some guests have said about their experience at Charleston KOA Holiday RV campground:
"Nothing but good here… This is truly a "Holiday" campground – a place I want to stay for a while. Beautiful, well-laid-out site with a view of the lake. Helpful, pleasant staff. Well-organized, clean. People are clearly following the rules – no issues with "problem" campers. Great amenities – ice machine, store, activities, good wiFi. The only suggestion is better directions on lanes. We are already considering a longer stay here. Please keep up the great hospitality,"
"A beautiful location and exceedingly friendly staff who also provided trash pickup throughout the day. The free hayride tour of the Oakland Plantation was a wonderful surprise. We also enjoyed watching the deer each morning coming into the water, the little gator, and turtles swimming by the dog run. We toured the historic old towns of Charleston and Fort Sumter. I should have stayed longer. Thanks so much!"
Need An RV For Your Camp Visits?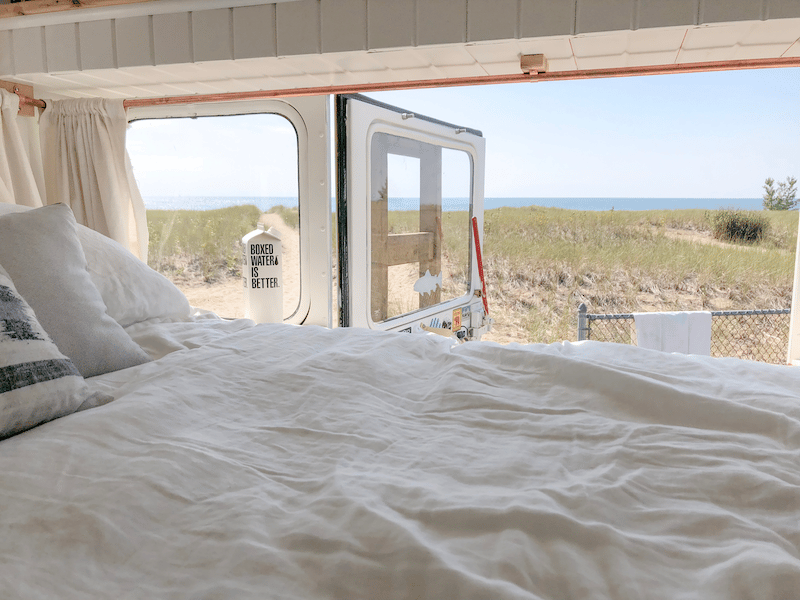 Are you planning a stay at Charleston KOA holiday campground or one of the other surrounding campgrounds? If your answer is yes, the Cozy Turtle RV staff would be delighted to assist you with your next family vacation.
We specialize in RV rentals and have assisted numerous families in finding the perfect RVs for rent at affordable rates. Reach out today if you are searching for an inexpensive way to go RV camping!