There's nothing quite like packing up your camping gear and heading out into nature for a weekend of relaxation. If you're in search of the best campgrounds Charleston, SC, has to offer, look no further than our list of the top campgrounds in the area! From serene woodland settings to campsites right on the coast, we've got something for everyone. So get ready to explore some of the most beautiful landscapes South Carolina has to offer!
5 Tips For Choosing A Campground This Fall Season
The fall season is a great time to go camping. The weather is usually milder, and the leaves are changing color, making for a beautiful setting. If you're thinking about camping this autumn, here are a few tips to help you choose the perfect campground:
1. Consider The Location
Where do you want to go camping? Do you want to be in the mountains, by the beach, or in the middle of the woods? Depending on your preference, there are different campgrounds that will suit your needs.
2. Check Out The Amenities
What kind of facilities and activities does the campground offer? If you're looking for more than just a place to pitch a tent, make sure the campground has what you're looking for.
3. Read The Reviews
Before you book a campsite, be sure to read reviews from other campers. This will give you an idea of what to expect and help you find a campground that's right for you.
4. Make A Reservation
Many popular campgrounds fill up quickly, so it's important to make a reservation in advance. This will ensure that you have a spot when you arrive.
5. Bring The Essentials
When packing for your camping trip, be sure to bring all the essentials, such as a tent, sleeping bag, food, and water. By following these tips, you're sure to have a great time camping this fall!
The Best Campgrounds Charleston, SC, Has To Offer
Below, we discuss the top 7 campgrounds in Charleston, SC.
1. Lake Aire Campground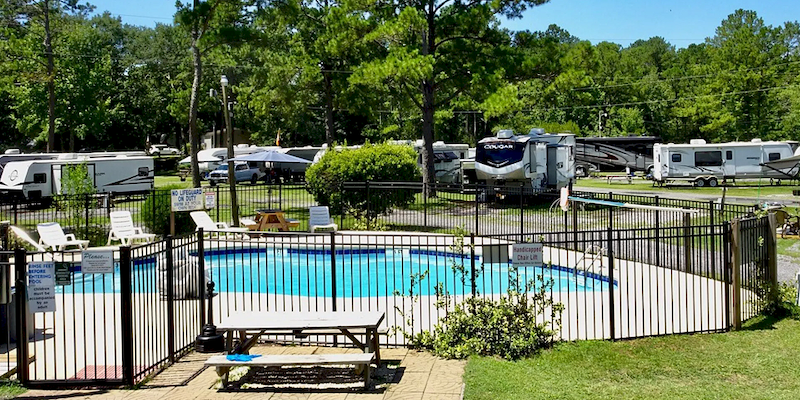 Looking for a fun family getaway? Look no further than Lake Aire Campground! Just 15 minutes from historic downtown Charleston, the campground offers plenty of activities and amenities. Full-service RV sites are available, so you can enjoy all the comforts of home while exploring everything this beautiful area has to offer.
The best thing about this campground is not only its convenient location but also the large RV sites. Big rigs will have plenty of room, and there's even a private lake on the grounds that offers catch-and-release fishing. Other great features at the campground include a picnic pavilion for group gatherings, playground amenities like swings and slides, tiled bathrooms with hot showers, and access to ice and propane tanks.
Google Verified Customer Review
"Beautiful little campground. The staff was friendly and courteous. We arranged for one night and asked to extend one night, which they accommodated by having us move, but we were able to extend our days in Charleston. Most definitely would stay here again. 35′ motorhome w/toad"
2. James Island County Park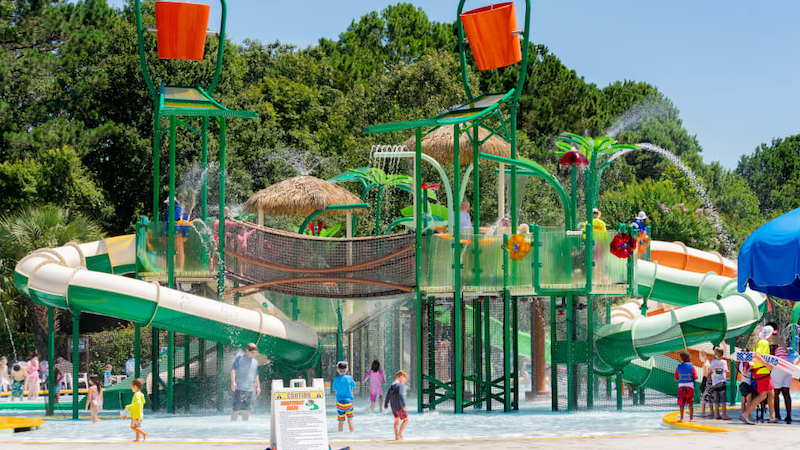 If you're looking for a little bit of everything, James Island County Park is the perfect place for you. The park offers camping, tidal creek fishing, hiking, kayaking, and much more. It's also just a short drive from downtown Charleston, so you can easily explore all the city has to offer.
This park also has a splash zone park, a climbing wall, and a challenge course! What more could you ask for? The RV sites at James Island County Park come with full hookups, so you'll have everything you need to relax and enjoy your time in nature. They also have comfortable cottages, paved trails, and a dog park for your furry friend.
Google Verified Customer Review
"We went to see the Festival of Lights. It was awesome, as usual! Our kids rode the carousel and climbed the rock climbing wall. We didn't roast marshmallows, but there were lots of fire pits set up for whoever wanted to do that. I poked my head in the gift shops (I didn't want to take the two little kids in them – lots of breakable stuff, lol), and from what I could see, there was lots of super cute stuff. I want to go back by myself and get some Christmas shopping done!"
3. Oak Plantation Campground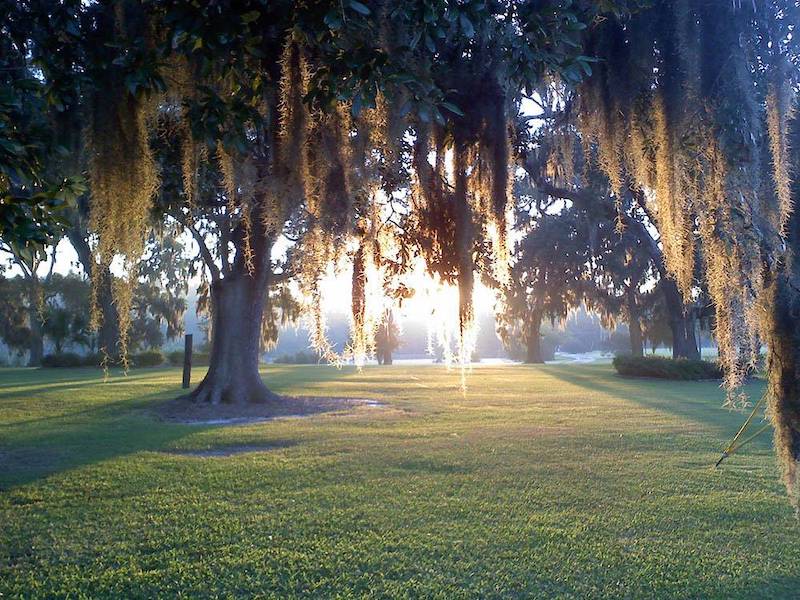 The Oak Plantation Campground is frequently lauded for being the most beautiful camping spot in Charleston. It has been passed down within a family for over forty years and boasts 200 different campsites that you can choose from.
Oak Plantation is lovely, modern, and conveniently located near Charleston. You'll be able to enjoy all the city has to offer, including its historic plantations, shopping districts, and beaches. There's plenty of room at Oak Plantation, along with shady areas to keep cool–and even a trading post in case you forget anything!
Google Verified Customer Review
"Campgrounds are well kept and very pretty. Sites are spacious, with plenty of room to spread out. The staff was very friendly and helpful. They are close to restaurants, shopping, and attractions. We would definitely stay here again."
4. Charleston AFB RV Park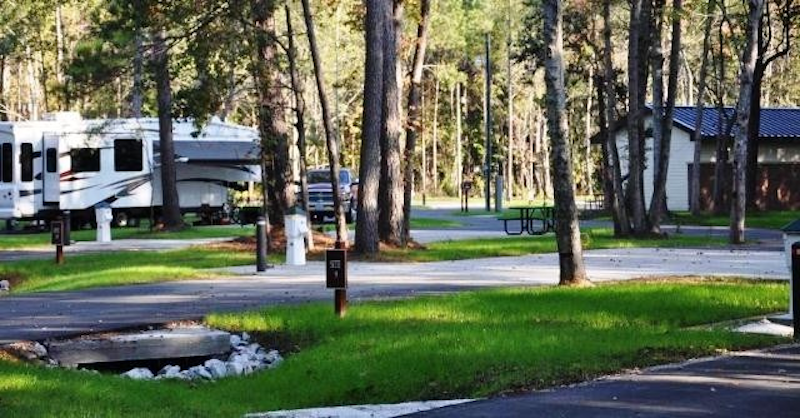 Charleston AFB RV Park is the perfect place to stay for those with close ties to Charleston's military base. The campground offers a number of desirable amenities and is accessible year-round.
If you enjoy full-service RV sites and access to laundry facilities, this is the park for you! On base, take advantage of boat rentals, golfing, visiting the library, and using the commissary.
You can also go to the fitness center on the base or swim in the pool. And don't forget to take part in arts and crafts at the campground—it'll be fun for everyone in your family. Please note that what features military personnel can use varies depending on status.
Google Verified Customer Review
"I love this base and the respect they show our armed forces and our country. Camp hosts went above and beyond their duties. Offering info re: monthly activities on and around the base. The campground and the base are meticulously clean and maintained. Thank you for an enjoyable stay."
5. Mount Pleasant/Charleston KOA Holiday North Charleston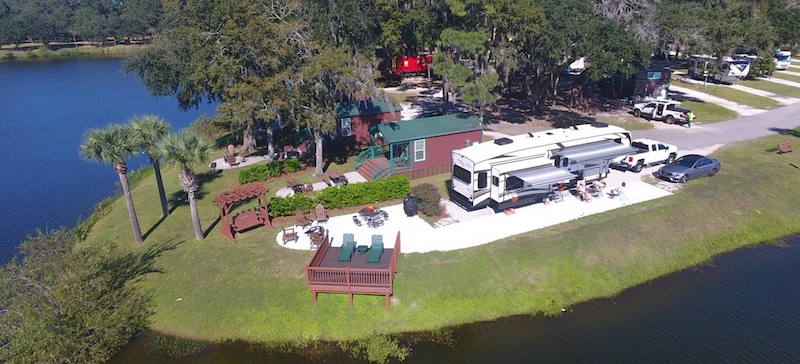 KOA Mount Pleasant is situated on an antebellum plantation that sprawls 377 acres, providing you with exceptional recreation offerings to keep you occupied for however long you stay. If necessary, camping equipment rentals are available so that you can still enjoy rustic camping.
Take advantage of the many activities offered at this KOA, including biking, boating, horseshoes, cornhole, and disc golf. There is also a 1.5-mile nature trail perfect for exploring natural beauty. If you need propane or firewood during your stay, no problem! Both are sold on-site. Plus, there's a 30-acre lake for private fishing – an angler's dream come true!
Google Verified Customer Review
We have been here for over a week and have enjoyed this campground. It is truly an oasis in the city. We had to change our travel plans when a family member had an event and needed to extend our stay, and they were very helpful. It has easy access to the entire Charleston area. The facilities are maintained well, and the gardens are beautiful. We have seen all types of RVs here. Many sites are large and can accommodate a very large Motorcoach or bring a tent and stay in one of their tent sites.
Looking for other destinations to camp this fall? Check out myrtle beach state camp.
6. Jolly Acres Camp & Storage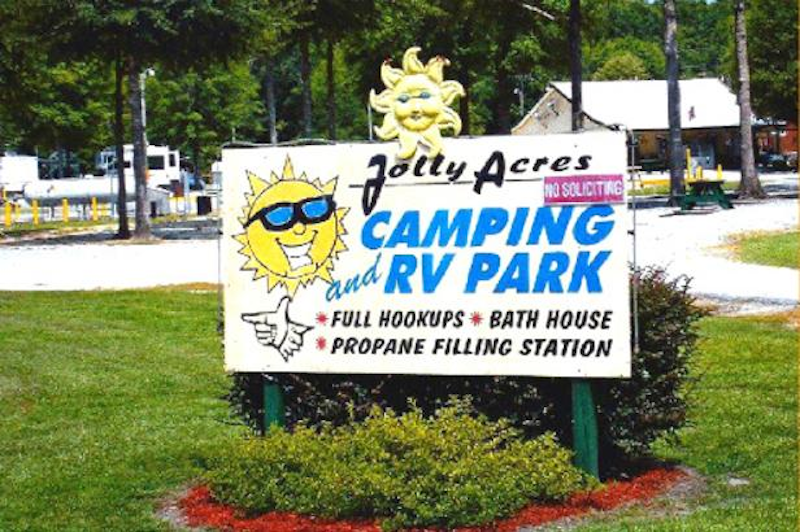 If you're looking for a spot to RV near Charleston, look no further than Jolly Acres. Just 45 minutes away in St. George, it has full hookups and plenty of space if you reserve ahead of time.
Take advantage of the picnic table, coin-operated laundry facilities, playground, and fishing pond at the campground. You can also store your RV or have mini storage when you're not using it. If you plan to bring a pet, they are welcome as long as they remain on a leash and have good manners.
Google Verified Customer Review
"We love Jolly Acres. We lived in our RV for eight months while our home was being built. It's quiet and peaceful in the country, with the small town of St. George a few miles away. The owners are caring and conscious and keep the park well-maintained. The shower and bathroom are always clean, and the laundry facility works well and is clean and well-lit. We can highly recommend Jolly Acres!"
7. Buck Hall Recreation Area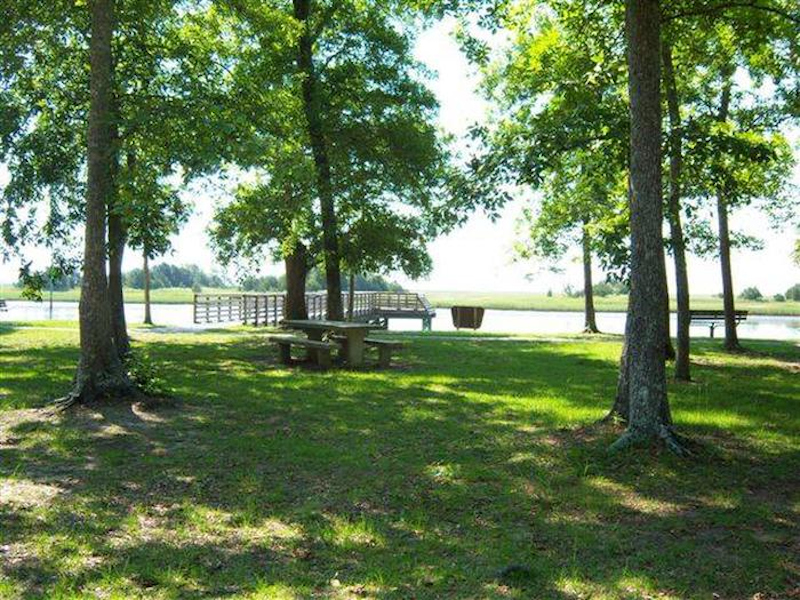 Looking to enjoy the great outdoors? Buck Hall Recreation Area offers access to Cape Romain National Wildlife Refuge, as well as 65,000 acres of beaches and marsh. RV camping is available on-site, complete with full hookups and affordable rates – perfect for fishing and boating enthusiasts!
If you're looking for a place to set up camp that won't cost an arm and a leg, Buck Hall Recreation Area is the perfect spot. In addition to cheap RV campsites, you'll also have access to fire rings, picnic tables, horseshoe pits, boating, basketball courts, crabbing opportunities, and more. And if that's not enough to keep you busy during your stay, take advantage of the many other amenities available on-site such as picnic shelters, pavilions, and showers.
Google Verified Customer Review
Very nice campground!! It is close to a lot of wildlife viewing sites. Being on the waterway was wonderful! I saw a lot of birds and dolphins. The shower was ok, and truth be told, I am glad there was one!! I will be back, just not in July; it was very hot in my tent, lol! Oh yeah, put up your food because the squirrels got my banana and trail mix out of a zipped lunch bag!
Looking for other destinations to camp this fall? Check out Hideaway RV Resort!
Conclusion
There are many great RV parks and campgrounds to choose from near Charleston, South Carolina. Whether you're looking for a place to stay that is close to all the action or prefer a more rural setting, there is sure to be a perfect spot for you. Be sure to do your research ahead of time so that you can find the best deal and make the most of your trip. Happy camping!
Visiting charleston campgrounds?
We at Cozy Turtle RV would be delighted to assist you in planning your next family holiday. We specialize in RV rentals in South Carolina and have assisted many families in finding the ideal RVs for rent at fair rates. Contact us now and let us help you settle in at your preferred vacation destination!