Beach towels are an essential item for anyone planning to spend a day at the beach or the pool. They not only provide a surface to lie on but also help in drying off and keeping you warm. But with so many options available, choosing the perfect beach towel can be overwhelming. In this guide, we'll take you through everything you need to know to choose the perfect towel for your next beach day.
Material
When it comes to beach towels, material matters. Cotton is a popular choice because it's soft, absorbent, and dries quickly. Microfiber material is another option that's lightweight, quick-drying, and sand-resistant. However, keep in mind that microfiber is not as soft as cotton. If you're looking for something eco-friendly, consider towels made of recycled plastics or bamboo, both of which are sustainable and absorbent.
Size
The size of your beach towel will depend on your personal preference and how you plan to use it. Standard beach towels are usually 30×60 inches and are perfect for laying on or wrapping around your waist. However, if you want something larger, look for oversized towels that can accommodate you and your family comfortably.
Weight
While a heavier towel may feel more luxurious, it can be a pain to lug around, especially when wet. Lightweight towels are easy to transport, dry quickly, and won't weigh down your beach or pool bag. Keep in mind that a thinner towel may not be as absorbent as a thicker towel, but it will definitely save you on space and bulk.
Design
Beach towels come in all sorts of colors and patterns. From fun designs to stylish and minimalistic, the options are endless. If you're travelling with kids, opt for colorful designs with fun prints to keep them entertained. If you're a beach fashionista, look for towels with chic designs that match your swimsuit or sarong. Whatever your style, you're sure to find the perfect beach towel that suits your personality. A stripe beach towel is always a classic.
Maintenance
Your beach towel will be exposed to sun, sand, and saltwater, so it's important to choose one that's easy to maintain. Machine-washable towels are a must, and if you're planning to use your towel often, look for one that gets softer with each wash. Also, check for any special care instructions, such as avoiding bleach or high heat in the dryer, to ensure the longevity of your towel.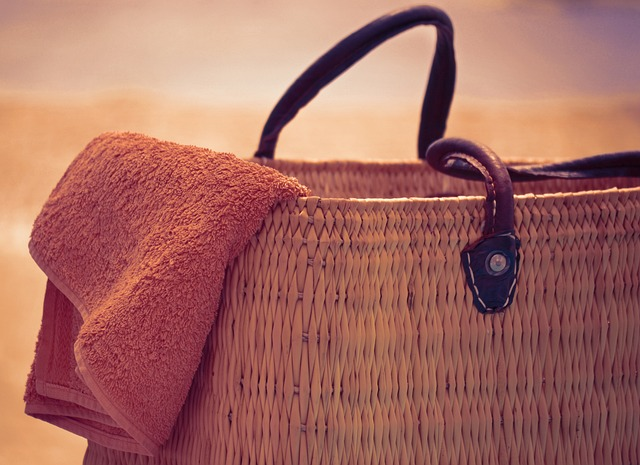 Fun in the Sun: Exploring Different Types of Beach Towels
As the summer temperatures rise, people flock to the beach to enjoy the sun, sand, and waves. But before you pack your bags and hit the shore, it's essential to choose the right beach towel that fits your style and needs. Beach towels not only keep you dry and comfortable but also reflect your personality and fashion sense. If you're not sure which type of beach towel to pick, don't worry.
Traditional Beach Towel
Traditional beach towels are the most common type of beach towels you would find on any beach. They are made of terry cloth fabric and come in a range of colors, designs, and sizes. These towels are highly absorbent, soft, and comfortable to lie on. Traditional beach towels are perfect for families or groups of friends as you can find them in large sizes to accommodate multiples people comfortably.
Microfiber Beach Towel
Microfiber beach towels are a recent addition to the towel market. These towels are made of a blend of polyester and nylon microfibers that are lightweight, fast-drying, and super absorbent. Microfiber towels come in a compact size that easily fits in a beach bag, making them a good option for people who like to travel light. The decomen microfiber beach towel is always a great beach towel!
Round Beach Towel
Round beach towels, also called circle towels, are a trendy alternative to traditional rectangular towels. They are versatile, can be used as a beach blanket, picnic mat, or even a wall hanging. Round beach towels come in different prints such as mandalas, bohemian, and animal prints, making them popular among the younger crowd.
Hooded Beach Towel
Hooded beach towels, as the name implies, come with a hood that provides extra coverage and shading to your head. These towels are great for children as they can use the hood as a cover-up or to rinse their hair after swimming. You can find hooded beach towels in various printed designs featuring your child's favorite characters or sports teams.
Sand-Free Beach Towel
Last but not least, sand-free beach towels are a miracle for beachgoers who hate to bring the sands home with them. These towels are made of a special fabric that repels sand instead of trapping it. Sand-free beach towels are easy to clean, quick-drying, and super lightweight, making them a practical choice for frequent beach visitors. The best thing about these beach towels over other beach towels is the control over how much sand you won't be lounging in.
Turkish Beach Towel
A Turkish Beach Towel is a great alternative for a full-sized towel. They're generally made with 100% Turkish cotton, which is known for its soft feel and absorbent quality. Turkish Beach Towels are lightweight, compact, and easy to carry. They come in different colors and patterns, so you can choose the one that fits your personality best.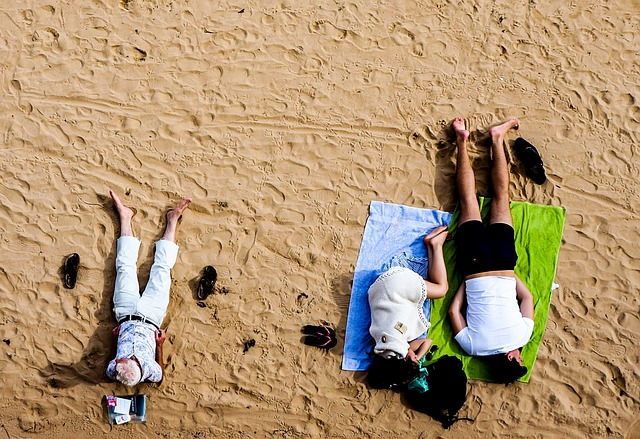 Things You Can Use as the Best Beach Towels That Aren't Towels
Heading to the beach for a day of sun, sand and surf? Of course, you'll need a beach towel to lay on and dry off with, but what if you forgot to pack one? Don't worry! There are plenty of things you can use as a beach towel that aren't towels. Want to know what they are? Keep reading!
Blankets
One of the most common substitutes for a beach towel, almost everyone has one of these lying around in their car or home. Use a large picnic blanket or throw blanket to stretch out and relax on. Blankets can be a bit bulkier and heavier, but they can make for a more comfortable beach experience.
Bath Towel
A typical bath towel might seem like it only serves one purpose, but don't be fooled! The versatile fabric and size make it a great substitute for a beach towel. Whether you're on a budget or simply forgot to pack your beach towel in your beach bag, regular cotton towels can come in clutch. Not only can it dry you off, but it also doubles as a makeshift mat for laying out in the sand. Plus, it's machine washable so you can easily remove any unwanted sand or saltwater residue. So next time you hit the beach, don't worry if you've left your beach towel behind. Your trusty bath towel can do the job just as well!
Yoga Mats
Yoga mats are light and easy to pack, and also great for the beach. They provide cushioning and can help keep the sand off your skin. Plus, they're easy to clean! All you have to do is rinse them off with a hose and hang them over a fence or balcony to dry.
Bed Sheets
If you happen to be staying in a beachfront accommodation, you're likely to have a few extra bed sheets that you can use to dry off with. They're thin enough to pack without weighing down your bag and big enough to lay on the sand.
Sarongs
Sarongs are great for the beach because they are lightweight, fast-drying, and can be used not only as a beach towel but as a beach cover-up as well. They come in a variety of colors and designs, so you can choose one that matches your swimwear.
Tablecloths or Shower Curtains
These items may seem unconventional, but they are the perfect alternatives to a beach towel. Not only are they large, but they can also be colorful and fun. These items are also easy to clean, making them great for the beach.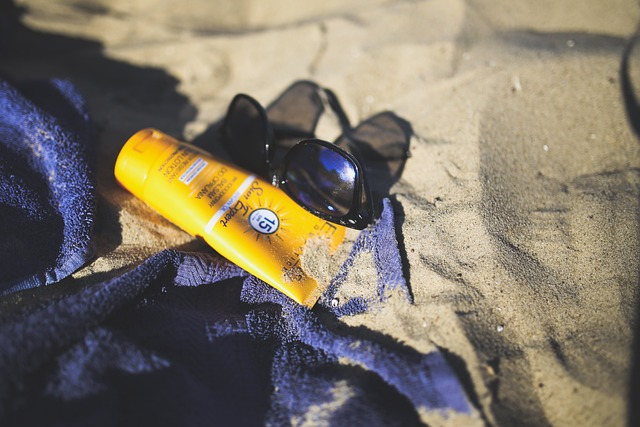 How to Maintain Your Beach Towels and Keep Them Looking Good!
As summer approaches, we all look forward to spending long days lounging on the beach, swimming in the sea, and soaking up the sun. However, with all this fun, comes the constant need to maintain and clean our beach towels. From sand to saltwater, your beach towels can get pretty dirty, and without proper maintenance, they won't last very long.
1) Shake It Off
The first step to maintaining your beach towel is to shake it out after each use. By removing any sand or debris on the towel, you minimize the amount of dirt that gets trapped in the fibers. Simply give it a good shake, and you should be seeing a good amount of sand and dirt fly out.
2) Rinse the Salt Away
If you've been swimming in saltwater, it's important to rinse your beach towels off as soon as possible to remove any salt buildup. To do this, simply wet the towel in freshwater, then wring it out and let it air dry. Salt can be really hard on fabrics, and it can lead to discoloration or even damage if left unchecked.
3) Wash It Right
When it's time to give your beach towel a proper wash, it's essential to do it the right way. Start by checking the care label on the towel for specific washing instructions. Always use a mild detergent and avoid bleach or fabric softeners. Wash your towel in warm water and avoid overcrowding the washer to ensure that the towel gets cleaned thoroughly. After a few washes, your towel will likely have an extra soft texture.
4) Dry It Well
After washing your beach towel, it's important to dry it properly. Air drying is always the best option, as it helps to prevent shrinkage and damage to the fibers (loose threads are no fun). If you must use a dryer, opt for a low heat and remove the towel as soon as it's dry to avoid any overheating or damage. One the towel dried completely, put it in a safe place till your next beach trip.
5) Store It Smart (Storage Bag)
When your beach towels aren't in use, make sure to store them in a clean and dry place. Avoid folding them up while they're still wet, as this can lead to unpleasant odors and mold growth. Instead, let them air dry completely, then fold them up neatly and store them in a closet or drawers.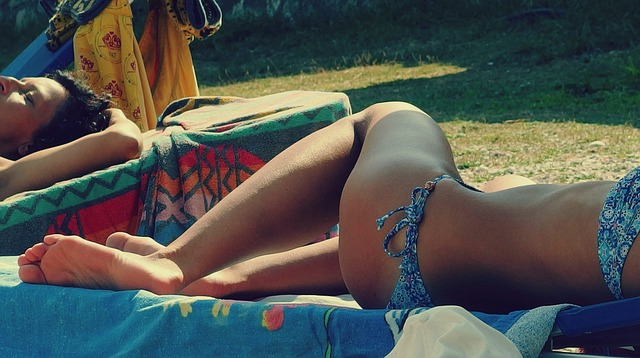 Conclusion
Choosing the perfect beach towel can make or break your day at the beach. By keeping in mind the material, size, weight, design, and maintenance, you'll be able to find the perfect towel that suits your individual needs. Remember, your beach towel doesn't just need to be functional, but it can also be a fun and stylish accessory that completes your beach ensemble. Happy sunbathing!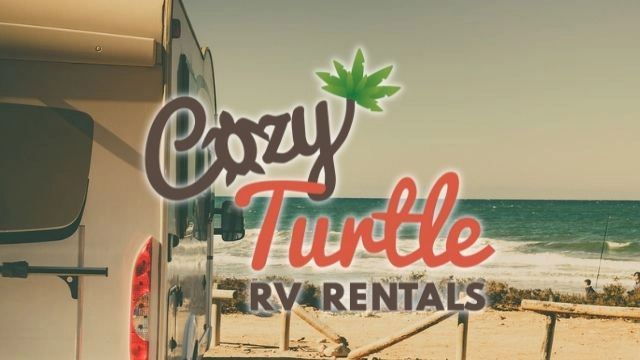 Cozy Turtle RV Rentals
Welcome to Myrtle Beach, the ultimate beach destination in the United States! If you're planning a stay in the area, you won't find a more comfortable and relaxing accommodation than Cozy Turtle RV rentals. Our cozy RVs are equipped with all the facilities you need to feel at home, including a full bathroom, kitchen, sleeping area, and entertainment options.
You can enjoy the sun, surf, and sand during the day, and retreat to your cozy RV at night to recharge and rejuvenate. Plus, our rentals are situated in prime locations that offer easy access to the beach and other attractions. We promise you won't regret making Cozy Turtle RV rentals your home base during your Myrtle Beach vacation!