Myrtle Beach is known for its sandy beaches, Myrtle Beach Boardwalk, and amusement parks, but it is also home to a vibrant nightlife scene. Whether you're looking for laid-back lounges, beachfront bars or lively nightclubs, the Grand Strand has endless options to help you unwind and dance the night away. So let's check out some of the most hip and happening bars in Myrtle Beach.
Bumstead's Pub
Bumstead's Pub has been around for over 20 years, making it a legendary place to hang out in Myrtle Beach. The establishment is on 400 Mr. Joe White Ave and features a relaxed atmosphere and a diverse selection of beers, wines, and spirits. Their happy hour specials are legendary, and the bartenders are always willing to chat. Plus, the food is delicious, notably the Reuben sandwich.
The Bowery
Located at 110 9th Ave N, The Bowery has been a classic honky-tonk spot since 1944. Known for the live music, cold beers, and award-winning burgers, The Bowery is an excellent place to chill and appreciate local bands. It's an excellent location for group activities like bachelorette and birthday party events.
The Dead Dog Saloon
The Dead Dog Saloon is located at 4079 HWY 17 Business in Murrells Inlet, only a short drive from downtown Myrtle Beach. The outdoor patio, where you can watch the boats navigate the Inlet while enjoying the live music, is an ideal spot, and the menu features Southern-inspired cuisine with cold drinks at reasonable prices.
The Library
The Library is an upscale bar on 6613 N Kings Hwy, located in the heart of Myrtle Beach. It is an intimate cocktail lounge with an extensive list of martinis and other specialty drinks, along with an impressive selection of wines. The Library is known for its laid-back vibe and knowledgeable bartenders who will help you navigate the drink menu. As the night goes on, the music gets louder, and the dance floor gets crowded!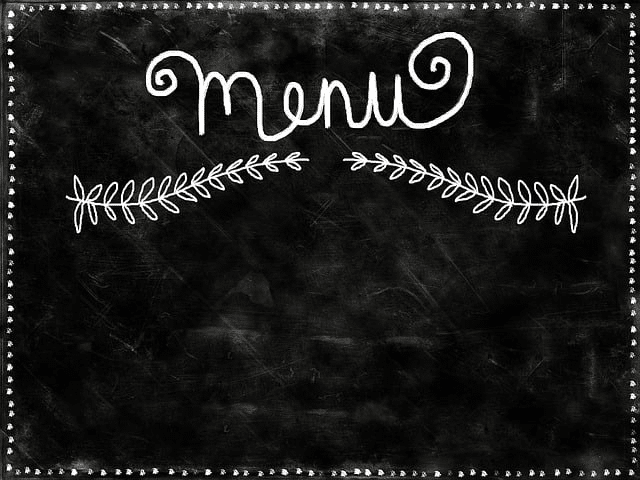 Tin Roof:
Nestled amid the bustling Market Common, Tin Roof is the perfect go-to spot for enjoying delicious food, live music, and lively atmosphere. The bar boasts of a unique design with a massive outdoor patio, fire pits, and Indoors seating. Their menu includes a range of classic cocktail and craft beers, along with mouth-watering signature dishes like Nashville hot chicken. The bar hosts live music performances by touring and local artists throughout the week.
8th Ave Tiki Bar and Grill:
Located right on the beach and brimming with Tiki-style decor, this bar is all about having fun in the sun. This rooftop bar offers two levels of open-air seating, providing an unobstructed view of the Atlantic Ocean. The specialty drinks and hearty food menu promise a perfect beach-side experience. The bar features a DJ or live music every weekend, ensuring you have a rocking evening while lounging by the beach.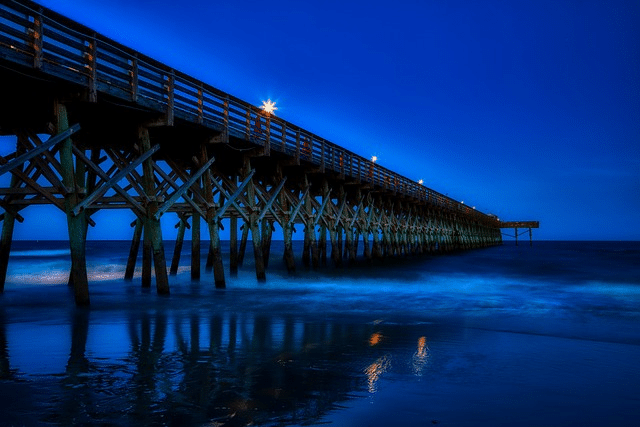 The Chemist Craft Cocktail Bar:
For those looking for a unique bar experience, the Chemist is the way to go. Decorated like an old school lab, this place offers molecular cocktails that experiment with science and art. The bar also has a vast collection of wine and beer and serves small plates of various cuisines. The staff dressed as scientists provide table-side presentations of the drinks, making it an amusing sight for customers.
Ocean Annie's Beach Bar:
This bar is a Myrtle Beach institution for more than 35 years, and it isn't without reason. The laid-back beachfront bar has a prime location right on the beach, and the bartenders makes mixed drinks using fresh fruit purees. The bar also offers a prime area to enjoy some resort-style amenities, so you never have to leave the beach once you're there.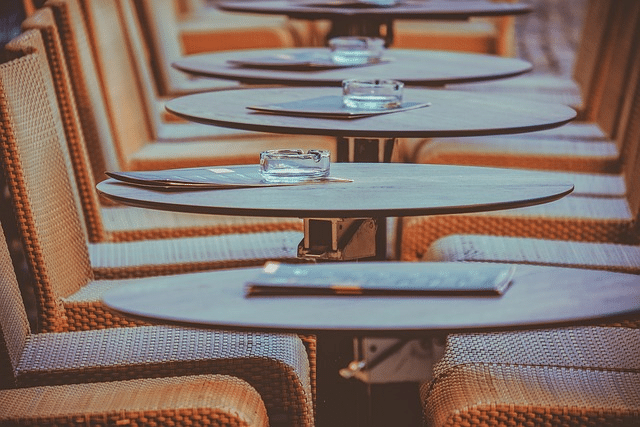 Bourbon Street Bar and Grille:
Are you in the mood for some sultry blues tunes and mouth-watering Creole cuisine? Then head to Bourbon Street Bar and Grill. This bar is fashioned like the infamous Bourbon Street in New Orleans, with an outdoor patio and indoor seating area. The bar boasts a whiskey-centric cocktail menu, featuring both classic and creative cocktails. You can't miss their famous Crawfish Nachos, a fan favorite and a must-try.
Myrtle Beach's nightlife is as exciting as the city itself. Try Ole Irish Pub and the Landshark Bar, plus there are so many great clubs as well!
From Beach-side bars to craft cocktail bars, Myrtle Beach has something for everyone. It's hard to pick just a handful of the top bars and grill that this southern gem has to offer, but the above list will give you a good start on deciding where to spend your evenings. So, grab your friends, put on your dancing shoes, and kick back with some fantastic drinks under the beachy skies of Myrtle Beach!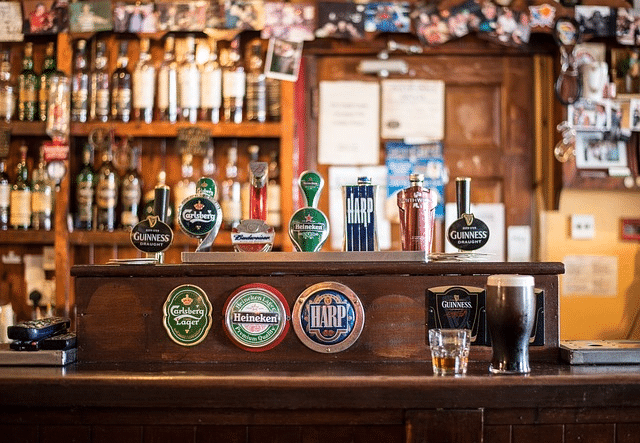 Finding the Best Bars in Myrtle Beach through Online Ratings
Myrtle Beach is a haven for tourists and locals alike when it comes to nightlife. With an endless number of bars and nightclubs to choose from, it can be challenging to decide where to go. Thankfully, the internet is here to help. Online ratings and reviews of bars can provide valuable insights, help you make informed decisions, and ultimately help you find the perfect spot for a night out. In this guide, we will explore how to find the best bars in Myrtle Beach through online ratings.
Start With a Reliable Source
When it comes to online ratings, not all sources are created equal. You want to ensure that you are getting accurate, unbiased, and reliable information. Some of the best sources for online bar ratings include Yelp, TripAdvisor, and Google Reviews. These platforms provide an excellent resource for users to rate and review bars, allowing you to tap into the collective knowledge of the community.
Look For Consistency
As you browse through bar ratings, look for consistency in the reviews. If a particular bar has a high rating, but the reviews are mixed, it may be an indication that the quality of the bar is hit-or-miss. On the other hand, if a bar has a lower rating but consistent reviews, it may be worth checking out. Look for patterns in the reviews to determine the strengths and weaknesses of the bar.
Take Note of Specific Comments and Recommendations
When reading through bar reviews, pay attention to specific comments and recommendations. Look for keywords that indicate what people enjoyed or didn't like about the bar. This information can provide valuable insights into what to expect when you visit. It's also helpful to note specific drink recommendations or food items that people enjoyed. This information can help you narrow down your choices if you are looking for a particular type of experience.
Consider the Location and Atmosphere
When selecting a bar, the location and atmosphere can be just as important as the drinks and food. Reviews can provide insights into what atmosphere to expect at the bar. Some bars may be more relaxed and laid back, while others may have a loud and energetic atmosphere. Consider what atmosphere you prefer and make a selection based on the reviews.
Take Advantage of the Rating and Filtering Tools
Most online review websites have filters that allow you to sort bars by various criteria, including rating, distance, and type of bar. These filters can make it easier to find bars that meet your specific needs. Make use of the rating and filtering tools to help you find the perfect bar for your night out.
Online bar ratings are an excellent resource for finding the best bars in Myrtle Beach. By starting with a reliable source, looking for consistency in the reviews, paying attention to specific comments and recommendations, considering the location and atmosphere, and taking advantage of the rating and filtering tools, you can make informed decisions and find the perfect spot for your night out. So, the next time you're looking for a great bar in Myrtle Beach, be sure to check out the online ratings and reviews before making your decision.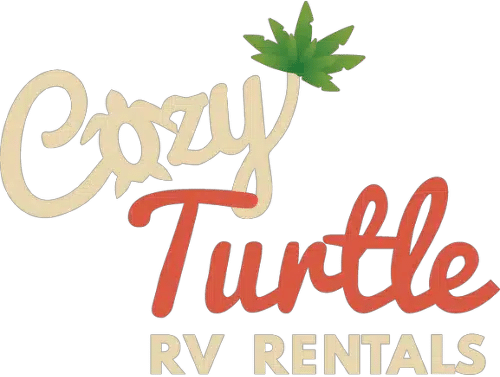 Cozy Turtle RV Rentals
With all of the options available from Cozy Turtle RV Rentals, the possibilities are endless for enjoying a night out and getting back safely. RV's have become an increasingly popular way to get home after a fun night, especially due to their affordability and comfort. Whether you're looking for the perfect way to kick off a road trip or just need a ride home from the bar, an RV rental could be the solution for you! So don't wait any longer – book your RV rental from Cozy Turtle today and take your night out on the open road! Make sure you have a designated driver and don't drink and drive!
Conclusion:
Myrtle Beach is a spot for pleasure and partying. Now then, you know where to go to find the best bars in Myrtle Beach. From the classic honky-tonks to rooftop lounges and beach bars, there is something for everyone. Just remember, no matter where you decide to go, it's all about having fun and making memories. So, Get up, dress up, and head out to explore the Grand Strand's nightlife. After all, Life is too short not to enjoy good times with good company!