When it comes to planning a vacation, renting an RV is a great option. You have the freedom to explore different parts of the country without worrying about where you're going to stay each night.
In this article, we will discuss what to consider before choosing an RV for your family and also talk about the benefits of RV camping compared to regular camping. We hope that this article will help you in making a decision about whether or not an RV rental is right for your family!
RV Rental, Charleston, SC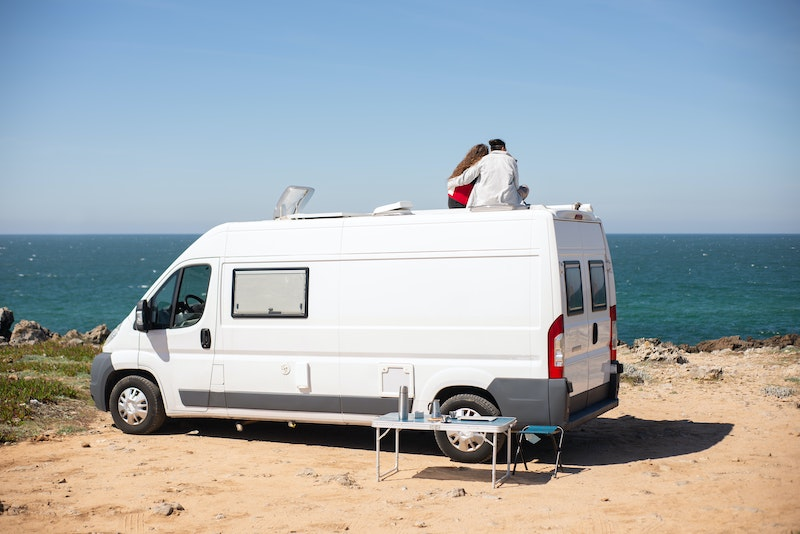 If you plan to camp in Charleston, SC, and need an RV, Cozy Turtle RV Rental in Myrtle Beach is your best option. Out of all the Charleston RV Rentals, we are the one that offers affordable RV services and rental options to fit your needs. We can have your RV delivered to various RV Parks in Charleston. So book an RV today!
Best RV For Camping In Charleston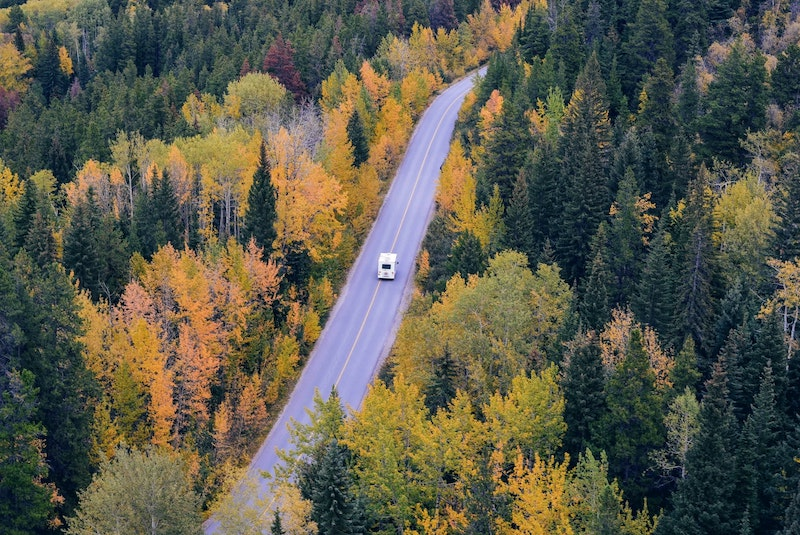 Here are some of the best RVs to use in Charleston, South Carolina
2020 Keystone Cougar Half-Ton 34TSB
The 34TSB is a fantastic choice for couples or families who want a moderately large RV that can accommodate up to eight people. A queen-size bed, a convertible sofa, and a dinette are all housed in the RV. It also has two slideouts, an outside kitchen, and an electric fireplace. It measures 34 feet long and costs $150 per night.
2021 Grand Design Solitude 3550BH
The RV is spacious and comes with the best layout and appliances from Grand Design. The oversized bunks are enough room for two people. The theater seating also has heaters and massagers built-in for comfort while watching tv. There is plenty of storage! And you also have an outdoor grill set and party area with the 16′ awning. There is extra counter space in the kitchen as well. The 2020 Grand Design Solitude 3550BH rental sleeps eight people, is approximately 40 feet long, and rents at $159 per night.
2021 Keystone Cougar 364BHL
This fifth-wheel trailer is equipped with comfort and delight for the whole family. The RV can accommodate a queen-size bed and four bunks in some versions. It has a length of 36 feet, sleeps six persons, and costs $149 per night.
2021 Gulf Stream Enlighten
This RV is ideal for a modest family excursion to the beach! It comes with a propane fire pit so you can make s'mores without having to burn wood. The awning also covers the majority of the RV's length, which is fantastic when it's bright out and raining.
The Enlighten RV provides a warm ambiance while still providing enough space for everyone to enjoy. With the queen-size bed, oversized twin bunks stacked on top of one another, and the dinette, which can fold down into a bed, it can easily accommodate 5 people. It measures 27 feet long and costs $105 per night.
2020 Forest River No Boundaries NB10.6
The No Boundaries 2020 Forest River is a travel trailer meant for those looking for luxury without being in a tent- especially in the colder months. This magnificent journey trailer sleeps four people and has a refrigerator and freezer, as well as a television, coffee machine, ice maker, and toaster. There's also storage for clothes and a place to keep items. The No Boundaries 2020 Forest River NB10.6 is budget-friendly at $75 per night and is 14ft long.
5 Things To Consider When Choosing An RV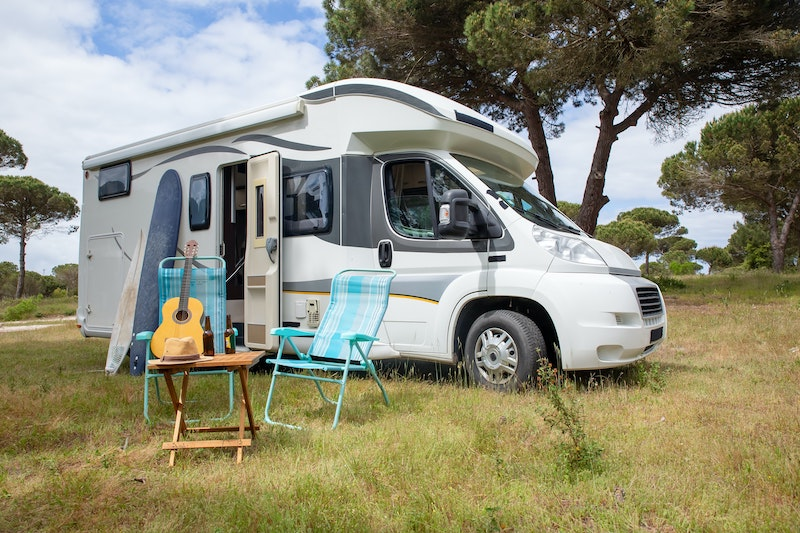 Below, we discuss five factors that you should consider before renting an RV for your family vacation:
Your Camping Goals
You should first consider your camping goals. Are you looking to spend time in the great outdoors and experience all that nature has to offer? Or are you more interested in visiting different parts of the country and seeing the sights? If you're interested in exploring different areas and want the flexibility to change your plans on a whim, then an RV rental is a great option!
Your Budget
You should also consider your budget when choosing an RV. RVs can range in price from a few hundred dollars per week to several thousand dollars per week. It's important to know how much you can afford to spend before you start your search. This will help you narrow down your options and find an RV that's within your budget.
The Length Of Your Trip
The length of your trip is another important factor to consider when choosing an RV. If you're only going on a weekend trip, you might not need to rent a large RV. However, if you're planning to take a cross-country road trip, you'll need to rent a larger RV that has more storage space and is equipped for long-distance travel.
The Size Of Your Family
You should also consider the size of your family when choosing an RV. If you have a large family, you'll need to rent a larger RV to accommodate everyone. Conversely, if you have a small family or are planning to go on a trip with just a few friends, you can save money by renting a smaller RV.
Your Camping Style
Finally, you should consider your camping style when choosing an RV. Do you like to rough it in the great outdoors, or do you prefer the comforts of home? If you're the type of camper who likes to rough it, then any RV will do. However, if you prefer the comforts of home, you might want to rent a luxury RV with all the bells and whistles.
Benefits Of RV Camping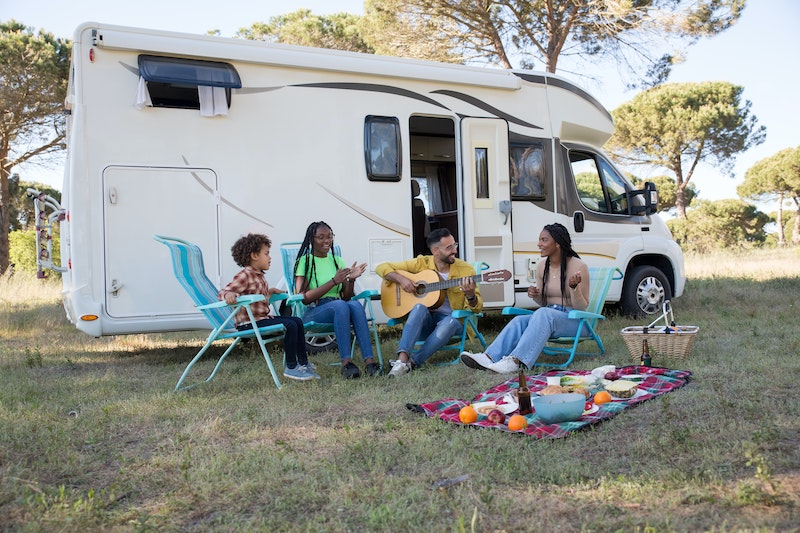 There are many benefits of RV camping, including the following:
You Can Bring All The Comforts Of Home With You
Most RV owners take all the comforts of home with them when camping. This includes beds, favorite chairs, and all kitchen appliances. You don't have to worry about leaving any of your amenities behind!
You Have More Privacy When Camping In An RV
When you camp in an RV, you have more privacy than you would if you were staying in a tent or camping on a public campsite. This is because RVs are self-contained units that provide their own bathrooms and sleeping quarters. You can also close the curtains on your RV to block out the sun or prying eyes.
You Can Go Off The Grid When RV Camping
If you want to really get away from it all, you can go off the grid when RV camping. This means that you'll be disconnected from the hustle and bustle of everyday life and will be able to truly relax and enjoy your time in nature.
RV Camping Is A Great Way To See The Country
If you love to travel, RV camping is a great way to see the country. You can take your time and explore different parts of the United States at your own pace. Plus, you won't have to worry about finding a place to stay each night because you'll have your own RV!
List Of Places RV Owners Can Visit In Charleston SC
Folly Beach County Park
Folly Beach County Park is the perfect place to spend a day with friends or family. With over 2500 feet of ocean frontage and 200 feet along the river, there's plenty of room to spread out and enjoy the day. Lifeguards are on duty seasonally in a 600-foot beach area, so you can swim knowing that someone has your back. Visitors can enjoy fishing, swimming, kayaking, picnicking, and more.
H.L Hunley Submarine
The Hunley became the world's first successful combat submarine in 1864 with the sinking of the USS Housatonic. After making world history, she mysteriously vanished. Lost at sea for over a century, she was finally found in 1995 and then raised from the ocean floor in 2000. This attraction is located in North Charleston and is on display for all to see.
Francis Marion National Forest
The Francis Marion National Forest is the perfect place to enjoy the great outdoors. With over 250,000 acres of forest, there's plenty of space to hike, camp, fish, and more. The forest is also home to the world's largest population of red-cockaded woodpeckers.
Frequently Asked Questions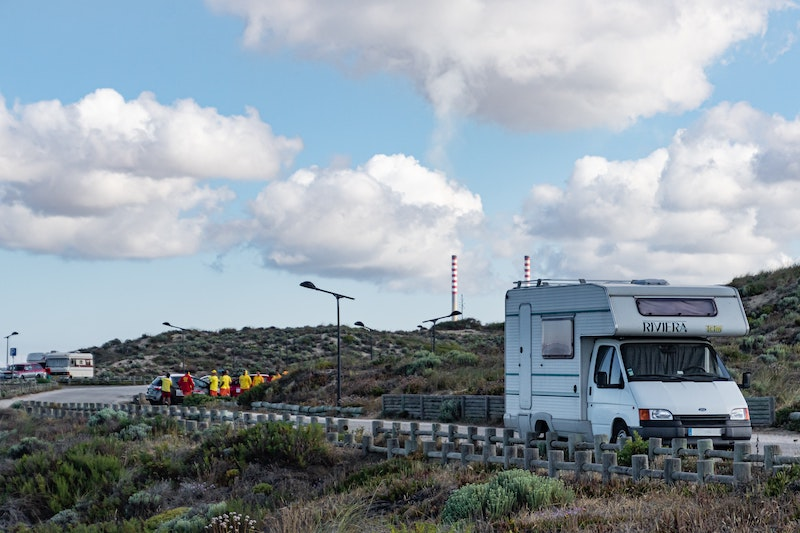 Are RV Rentals Pet Friendly?
Most RV Rentals aren't pet friendly, But unlike the rest, we are pet friendly and welcome your furry friends. We do ask that you please keep your pet on a leash at all times and clean up after them. Please also be considerate of other guests and make sure that your pet is not disruptive.
Do RV Rentals Offer Delivery?
Yes, we offer delivery for our RV rentals. We will deliver the RV to your campsite and set it up for you. All you have to do is enjoy your vacation!
Do You Need a Special License to Drive an RV?
No, you don't need a special license to drive an RV (Under 26,000 pounds). However, we do recommend that you have a valid driver's license and are comfortable driving a large vehicle.
How Much Are Average RV Rentals?
The average RV rental is $125 per night. However, prices may vary depending on the size of the RV, the location, and the amenities that are included.
Conclusion
If you're looking for an adventurous camping trip, then renting an RV is the perfect option for you. With an RV, you can bring all the comforts of home with you and have more privacy than you would if you were staying in a tent. Plus, RV camping is great for families and is a great way to see the country. So what are you waiting for? Start planning your RV camping trip today!